Hi Friends!
Hold on to your party hats! Today we're celebrating my third year of blogging. I cannot believe it's been that long! Blogging has, quite literally, changed my life and I'm so thankful every day for those people (namely my hubby) who bugged me about started a blog back then.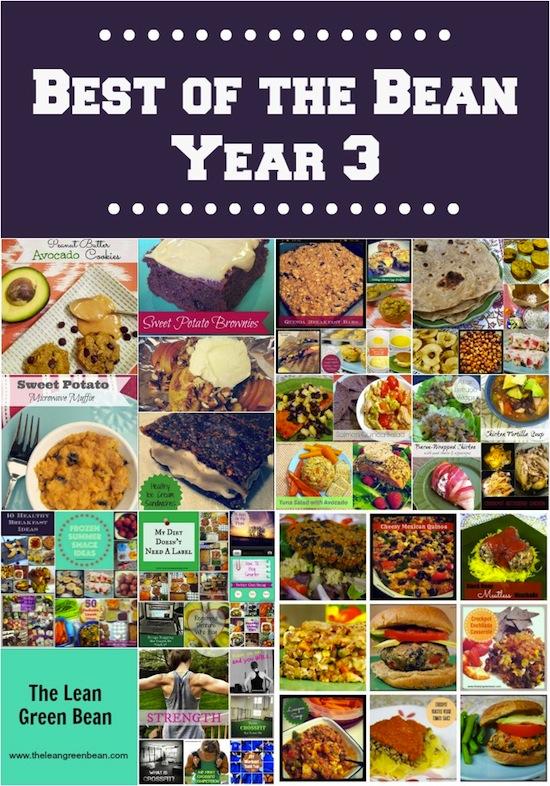 To celebrate, I rounded up the best posts from the past year to share with you guys! Here you go:
Breakfasts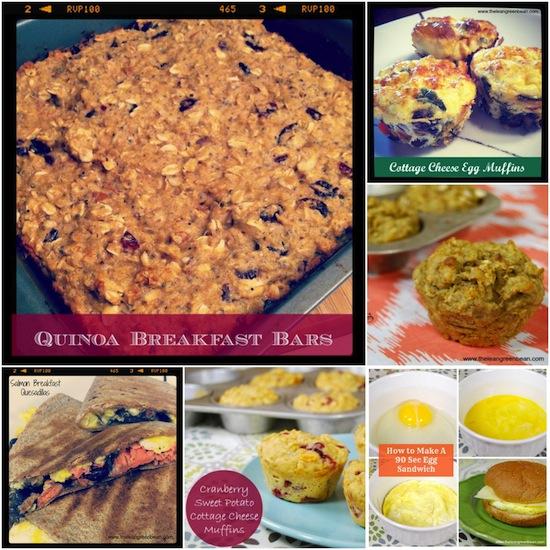 Cranberry Sweet Potato Cottage Cheese Muffins
Lentil Banana Muffins
Quinoa Breakfast Bars
90 Second Breakfast Sandwich
Cottage Cheese Egg Muffins
Salmon Breakfast Quesadillas
Snacks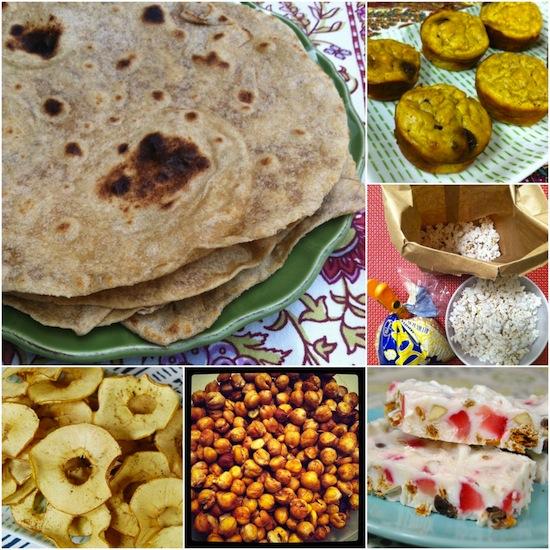 Baked Apple Chips
Frozen Yogurt Trail Mix Bars
Perfectly Roasted Chickpeas
Healthy Microwave Popcorn
Sweet Potato Banana Bites
Homemade Whole Wheat Tortillas
Meatless Main Dishes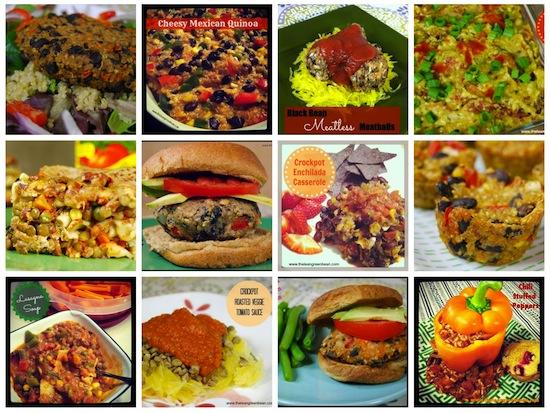 Crockpot Lentil Vegetable Lasagna
Mexican Quinoa Bites
Hot Mexican Layer Dip
Sweet Potato Quinoa Black Bean Burgers w/ Cranberries
Cheesy Mexican Quinoa
Crockpot Roasted Vegetable Sauce
Black Bean Meatless Meatballs
Lasagna Soup
Greek Black Bean Burgers
Asian Black Bean Burgers
Crockpot Enchilada Casserole
Chili Stuffed Peppers
Main Dishes with Meat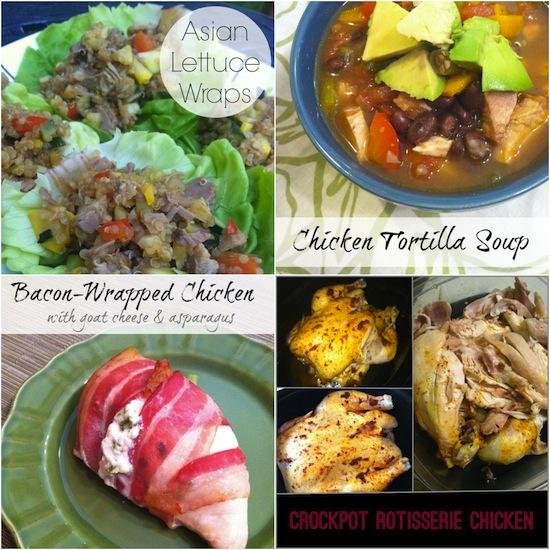 Chicken Tortilla Soup
Asian Lettuce Wraps
Bacon Wrapped Chicken w/ Goat Cheese
Crockpot Rotisserie Chicken
Seafood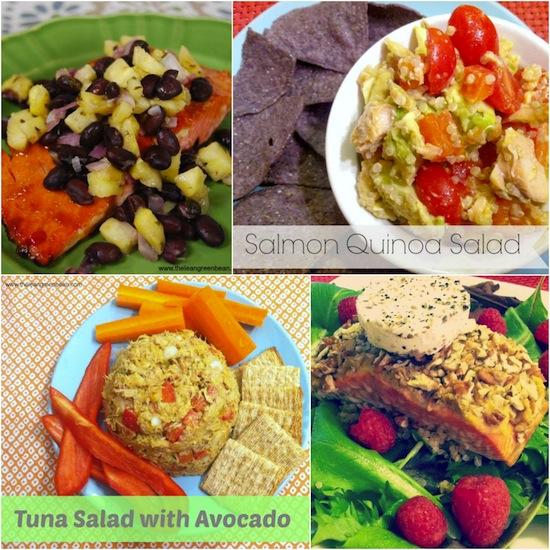 Teriyaki Salmon w/ Pineapple Black Bean Salsa
Pecan Crusted Salmon
Salmon Quinoa Salad
Tuna Salad with Avocado
Desserts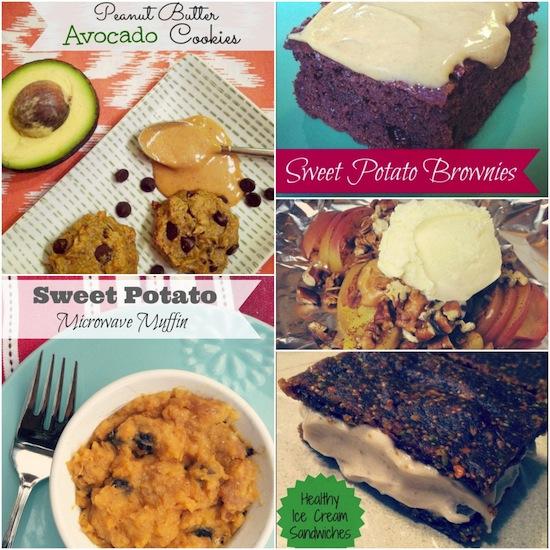 Baked Apple Packets
Healthy Ice Cream Sandwiches
Peanut Butter Avocado Cookies
Sweet Potato Brownies
Microwave Sweet Potato Muffin
Healthy Eating Tips & Roundups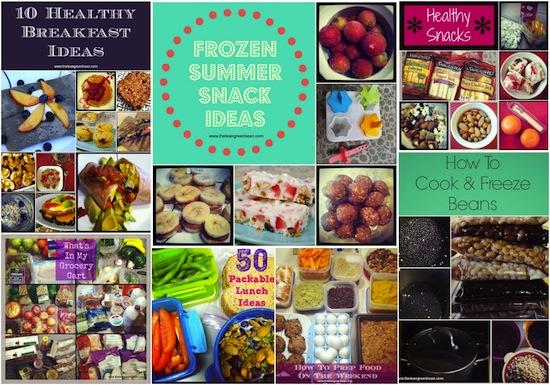 50 Packable Lunch Ideas
3 Ways to Cook Spaghetti Squash
Weekend Food Prep For Easy Weekday Meals
How to Prep Food On the Weekend
What's In My Grocery Cart
Smart Snacking
5 Quick Healthy Breakfast Ideas
10 More Healthy Breakfast Ideas
How to Hard Boil Eggs in the Oven
How to Sprout Lentils
5 Frozen Summer Snack Ideas
How to Cook & Freeze Beans
Fitness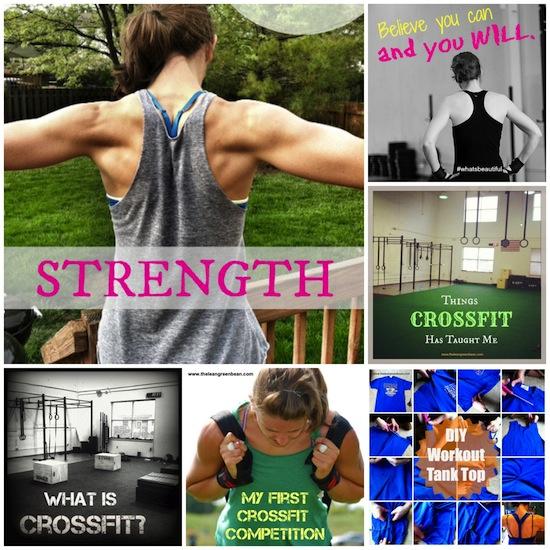 What is Crossfit
Things Crossfit Has Taught Me
My First Crossfit Competition
What's Beautiful: Strength
Strength is What's Beautiful
What Makes Strength Beautiful
Other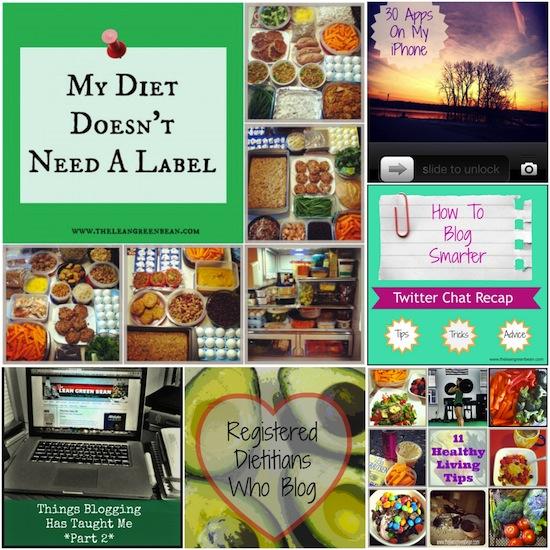 Things Blogging Has Taught Me- Part 2
Blog Smarter Twitter Chat Recap
Blog Smarter Twitter Chat Recap 2
Blog Smarter Twitter Chat Recap 3
Registered Dietitians Who Blog
11 Healthy Living Tips
A Day in the Life & Nobody's Perfect
My Diet Doesn't Need A Label
My Body Doesn't Make Me Beautiful
———-
To everyone who reads this blog, I just want to say thank you! Whether it's your first time here, you just read it occasionally or you read every single post…The Lean Green Bean wouldn't be the same without you. Thanks for reading, commenting, sharing and appreciating my posts. Special thanks to my hubby who has been my biggest fan since day 1. I love you all!
Enjoy!
–Lindsay–
LEARN HOW FOOD AFFECTS YOUR BODY.
Get my free Table Talk email series where I share bite-sized nutrition information about carbs, protein, and fat, plus bonus information about snacks and sugar!