Hi Friends!
Just popping in to share my new favorite Fall dessert with you. As you may recall, I have a plethora of apples to use up. I've been trying to think of new things to do with them and this has by far been the best idea i've had in a while.
Here's what you do:

Baked Apple Packets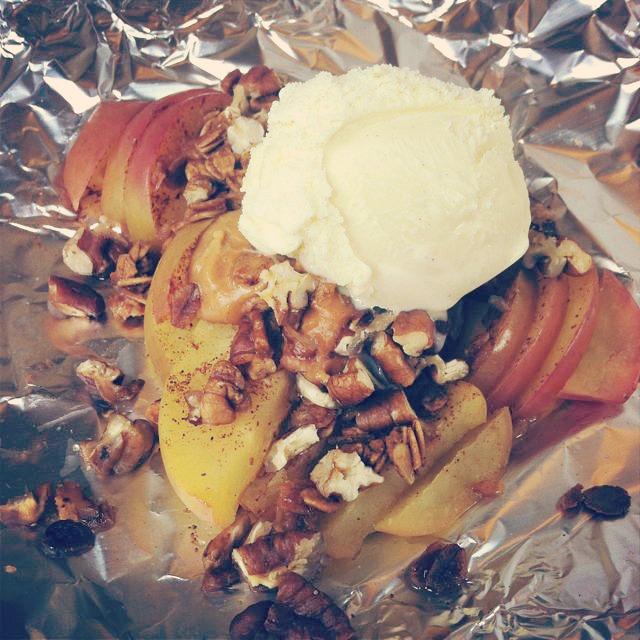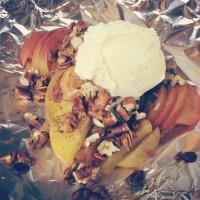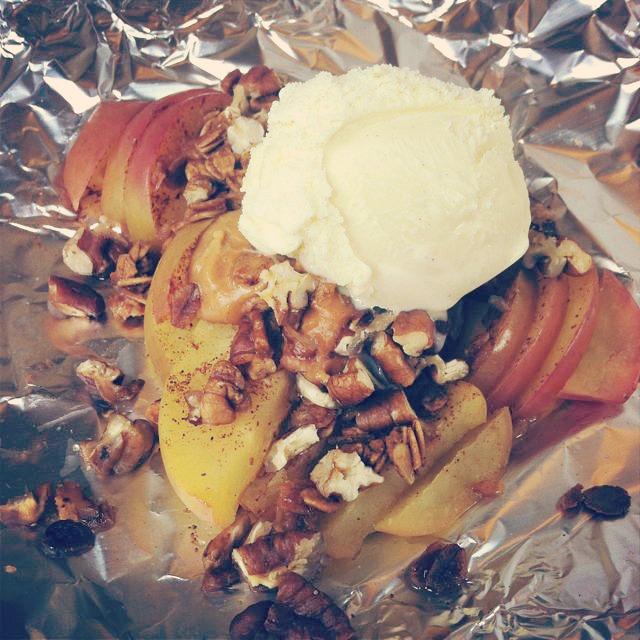 This simple dessert is a personal-sized packet of pure tasty pleasure.
Ingredients
1

small or medium apple, sliced

1/4-1/2

tsp cinnamon

1

Tbsp peanut butter

1-2

Tbsp chopped pecans

1-2

Tbsp granola

1

scoop of ice cream or yogurt

chocolate chips if desired
Instructions
Arrange the apple slices in the center of a piece of foil.
Top with cinnamon, plop the PB right on top and add pecans and granola.
Bring two sides together and fold to seal. Fold in both of the other sides to seal packet shut.
Bake at 400 degrees for 20 minutes.
Remove from oven, open packet, top with ice cream or yogurt and chocolate chips and serve!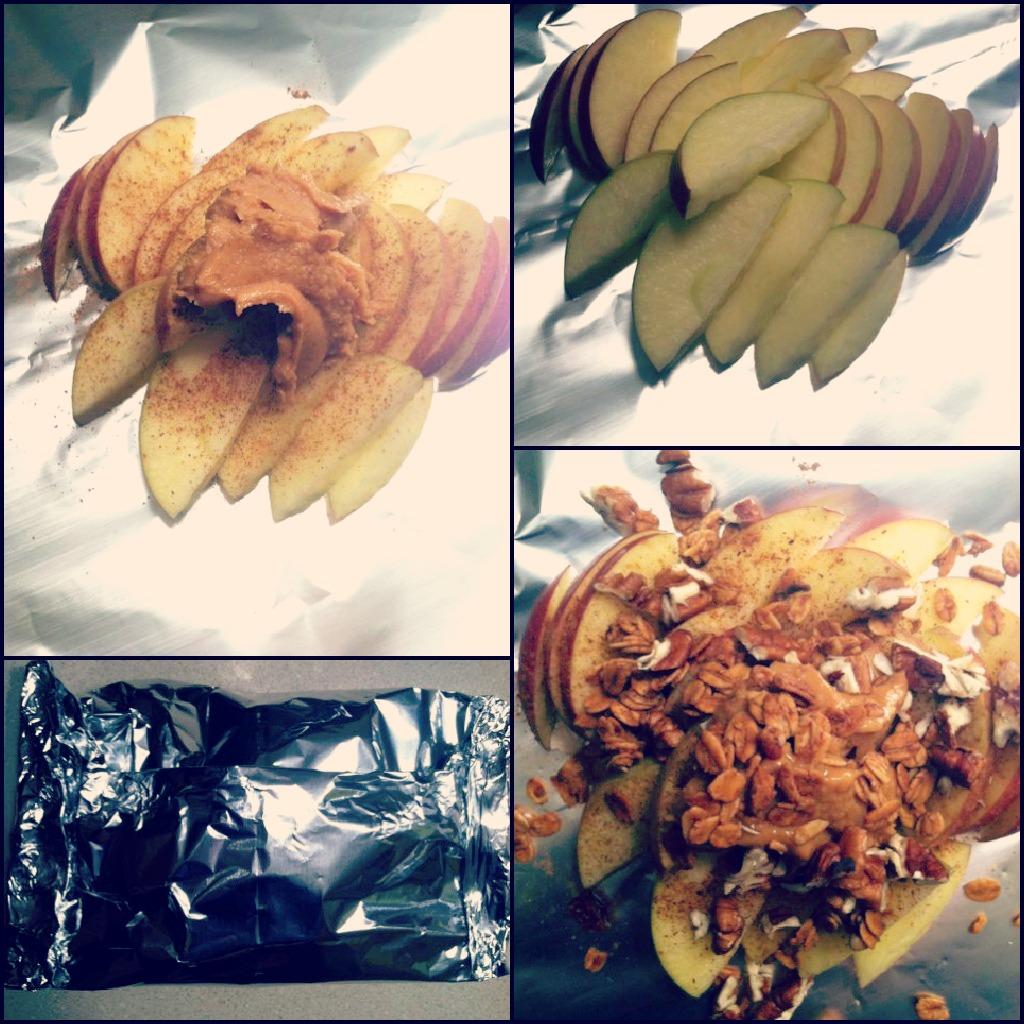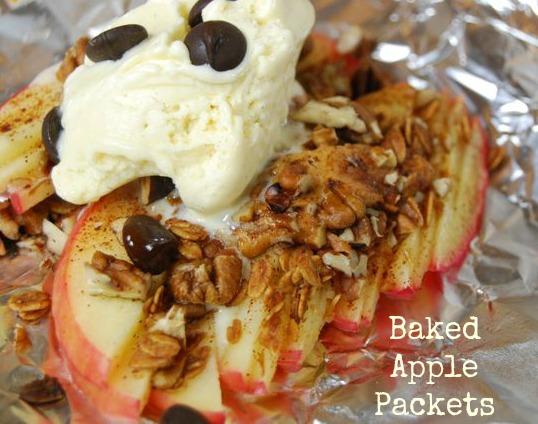 This recipe can easily be double/tripled etc depending on how many people you have! Don't be afraid to experiment with other fruit either. I'm trying it with pears next 🙂 Peaches would also be a great option for the summer!
Enjoy!
–Lindsay–