Hi Friends!
Let's talk breakfast again, shall we? Last week I posted 5 Quick, Healthy Breakfast Ideas and it was a big hit! It seems that people always enjoy getting new breakfast ideas. Well, you guys are in luck because I LOVE BREAKFAST and I always have more ideas to share!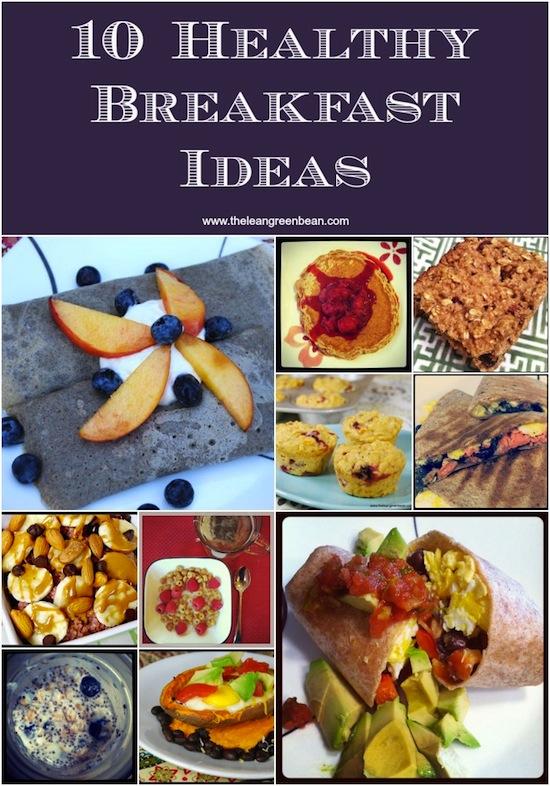 So, here are 10 more healthy breakfast ideas for you:
Overnight Oats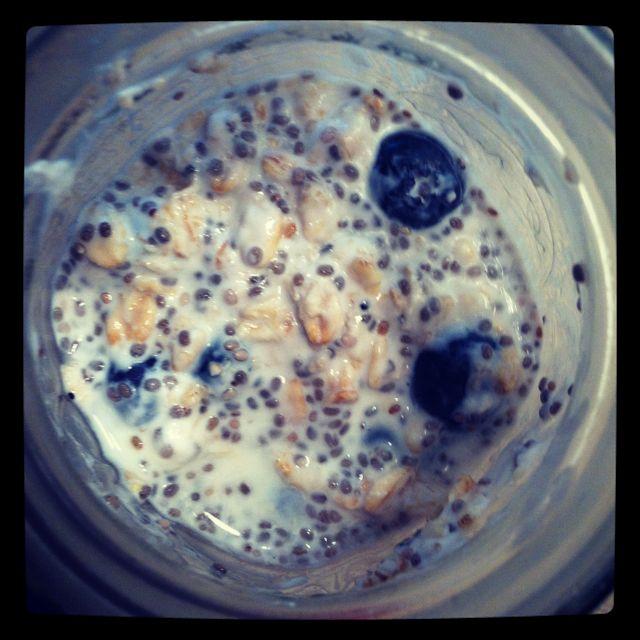 Combine 1/3 c oats, 1/3 c milk, 1/3 c Greek yogurt, 1/3 c berries and 2 tsp chia seeds (optional). Let sit in the fridge overnight. In the morning, top with some nuts or nut butter and enjoy! No cooking required 🙂
————-
Breakfast Burrito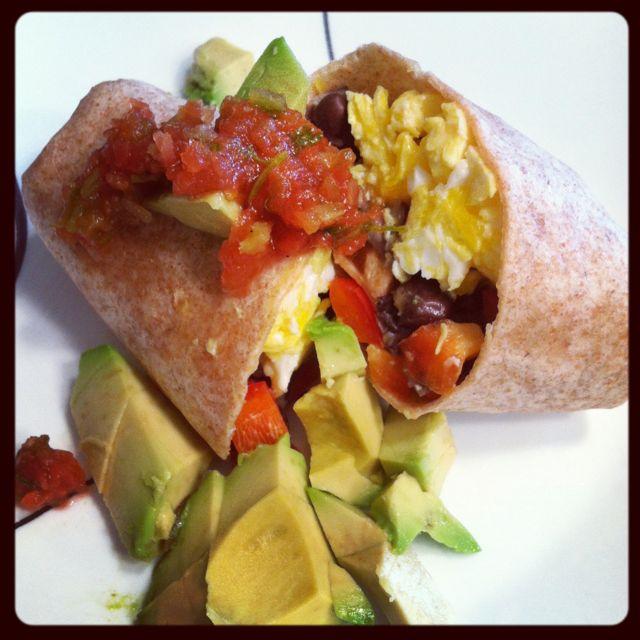 Scrambled eggs, black beans, peppers and cheese. You can also make ahead of time and freeze (see this post about How To Eat Healthy During the Week for details on how to freeze them), then just microwave to defrost and top with avocado and salsa!
 —————-
Quinoa Breakfast Bar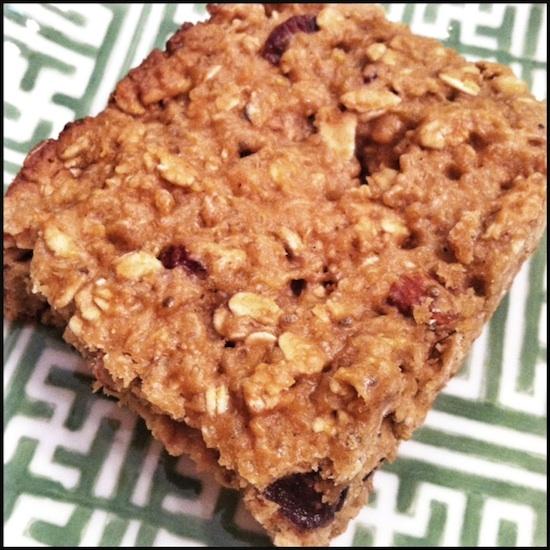 My hubby's favorite grab and go breakfast and the only way he'll eat breakfast during the week! CLICK HERE for the Quinoa Breakfast Bars recipe.
 ————-
Buckwheat crepes w/ fruit and yogurt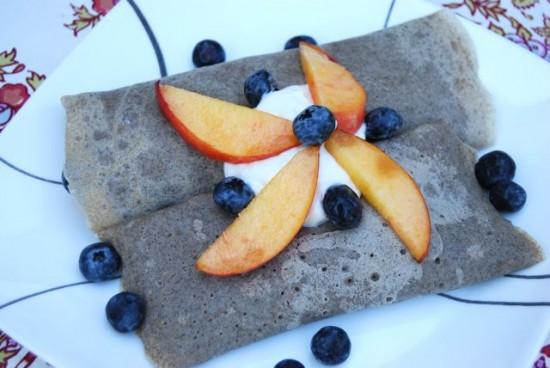 You can pretty much stuff these with whatever you want. CLICK HERE for the Buckwheat Crepes recipe.
—————
Salmon Breakfast Quesadilla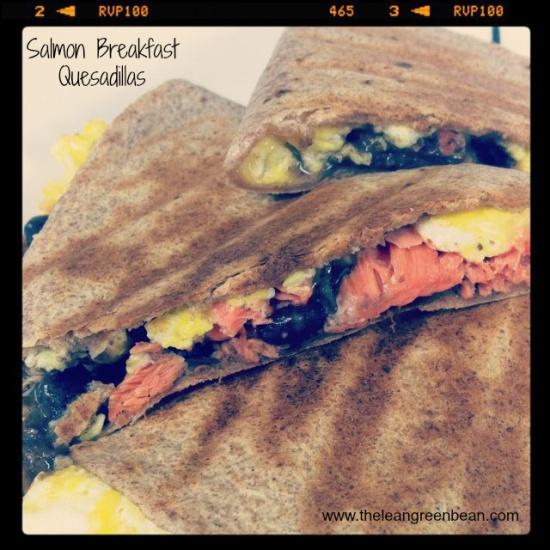 A great way to use up leftover salmon! CLICK HERE for the Salmon Breakfast Quesadilla recipe!
————
Berry Breakfast Quinoa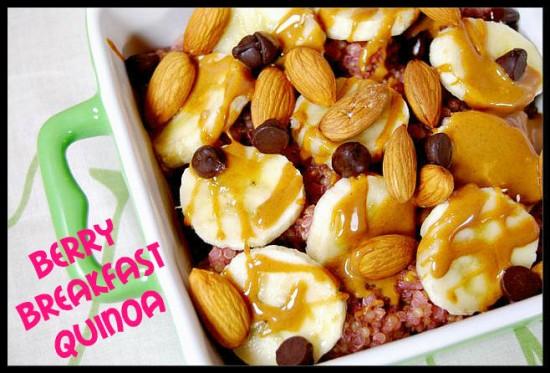 A fun way to change it up from traditional oatmeal! CLICK HERE for the Berry Breakfast Quinoa recipe.
———–
Sweet Potato Cottage Cheese Muffins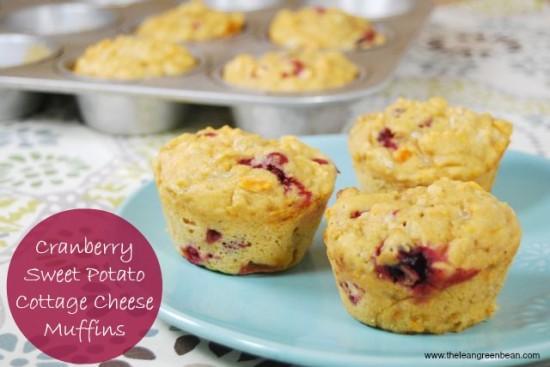 A super quick, grab and go breakfast that's packed with protein! CLICK HERE for the Cranberry Sweet Potato Cottage Cheese Muffin recipe.
—————
Sweet Potato Egg Boats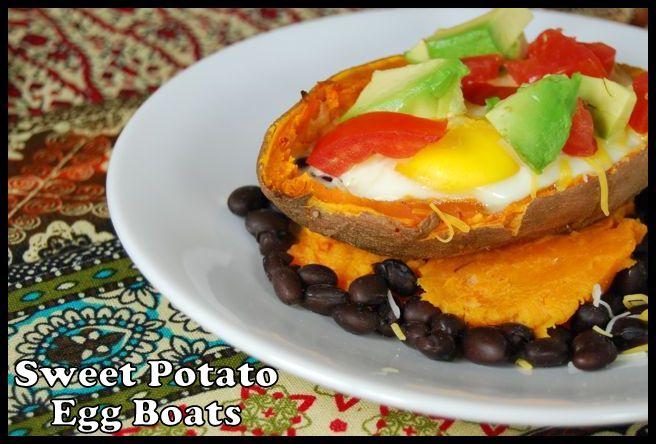 This can also be done with half an avocado! CLICK HERE for the Sweet Potato Egg Boats recipe.
————
Cereal & Milk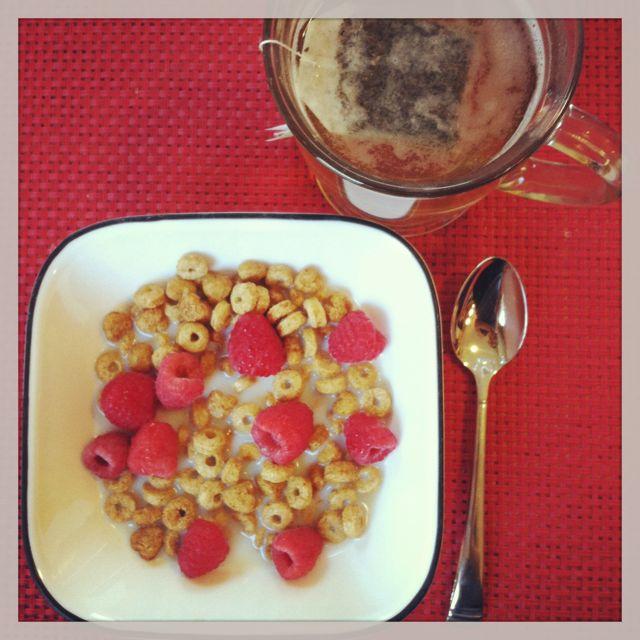 Yes, this can be a healthy option. Just be sure to choose a sugar that's low in sugar and has some protein and fiber to help keep you full!
————-
Pancakes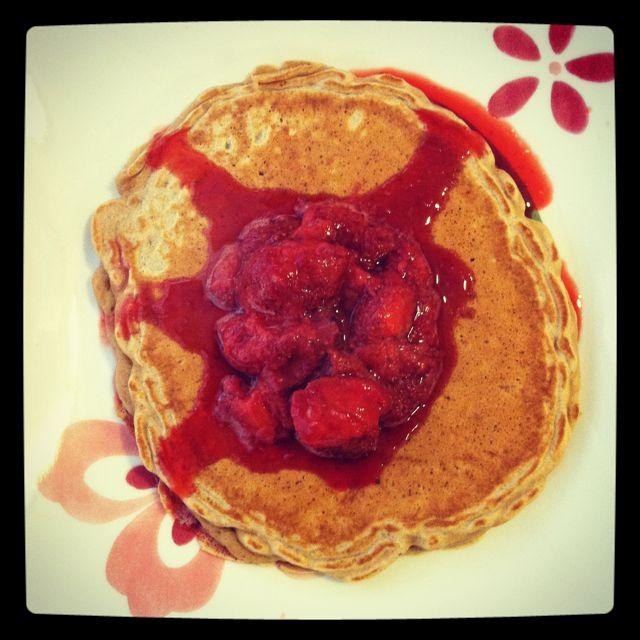 These are made with greek yogurt for protein and whole wheat flour & oats for fiber! CLICK HERE for the Whole Wheat Oatmeal Pancakes recipe. Other options for pancakes include making a batch with cottage cheese for added protein, or try just combining some oats and a mashed banana and cooking on a griddle. Beware though, I've tried the kind that uses cottage cheese, oats and a banana in a blender a couple times now and they always stick terribly to the griddle!
——————
Bonus: 90 sec Breakfast Sandwich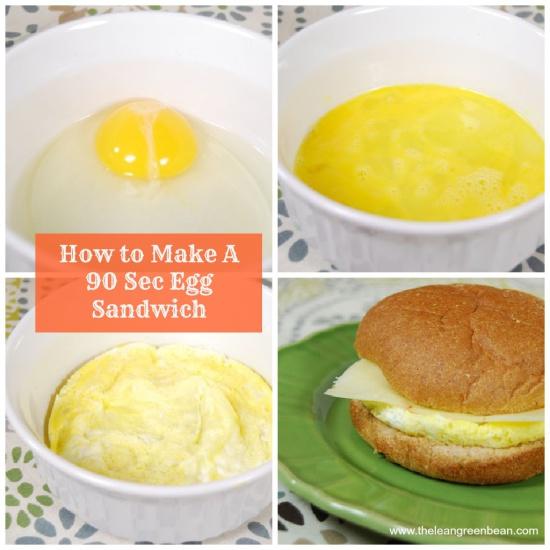 Doesn't get any easier than this, friends. Click here for instructions.
—————
There you go! Hopefully I've inspired you to try at least one new breakfast 🙂
Enjoy!
–Lindsay–
PS…Be sure to check out last week's post for 5 more Quick, Healthy Breakfast Ideas that are ready in 7 minutes or less!
LEARN HOW FOOD AFFECTS YOUR BODY.
Get my free Table Talk email series where I share bite-sized nutrition information about carbs, protein, and fat, plus bonus information about snacks and sugar!