Hi Friends!
I don't know about where you are, but it is HOT here in Ohio. After a couple weeks of nothing but rain, the summer heat has kicked into full gear and it's brutal.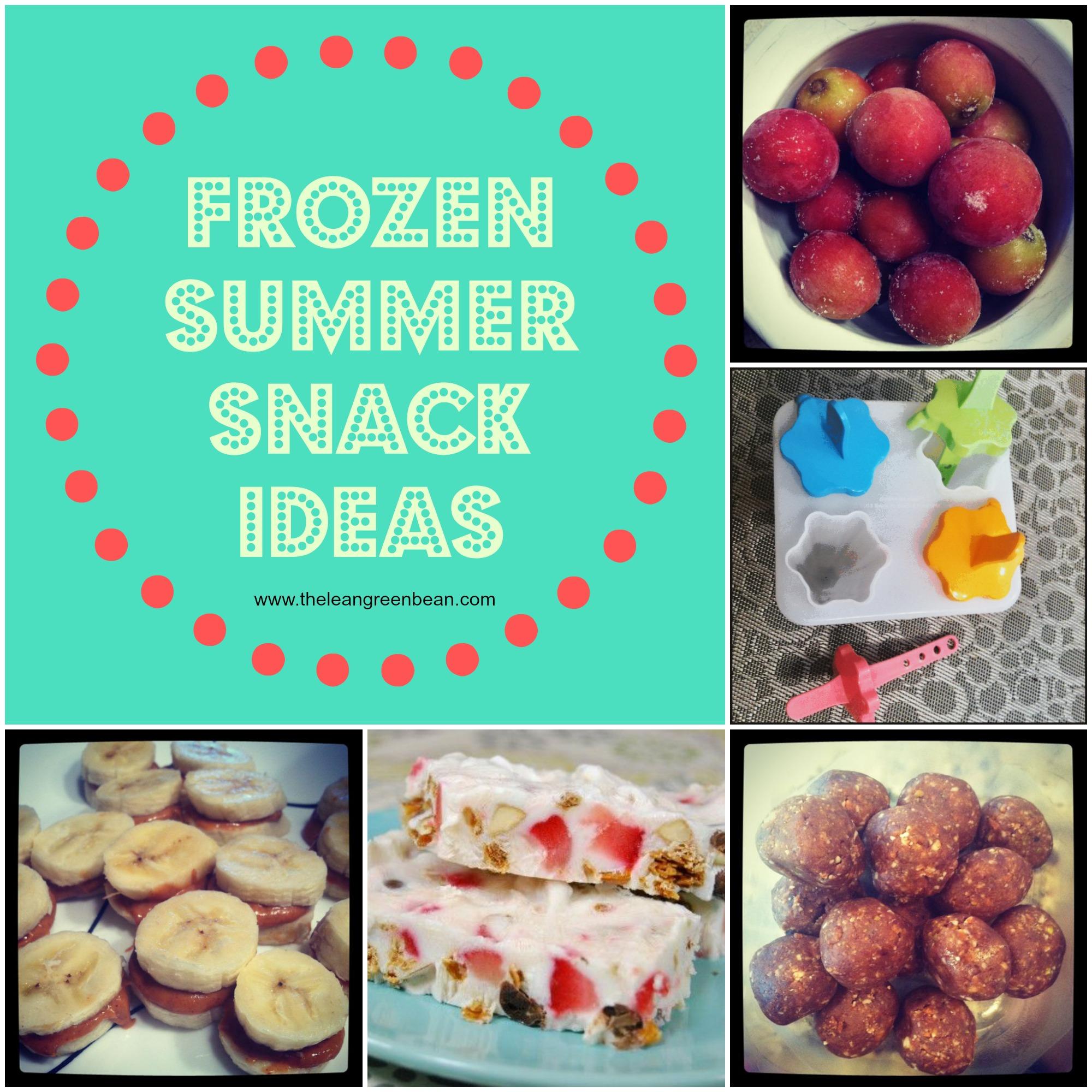 So, I thought I'd round up a few of my favorite frozen summer snack ideas. These are things I usually have stashed in my freezer to help cool things down on a hot day:
 

Frozen Yogurt Trail Mix Bars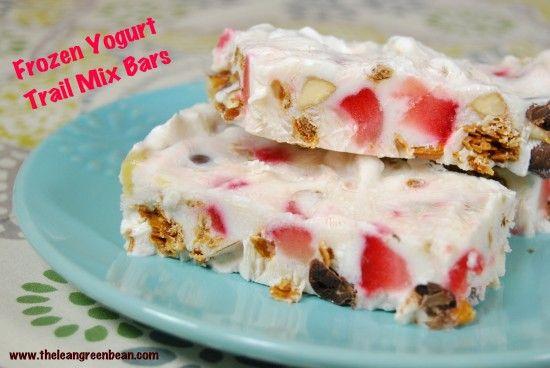 This is one of the most popular recipes on my blog! They're super easy to make, but if you want to make things even easier, go with Fro Yo Bites like I usually do. Mix the ingredients the same way, then scoop into ice cube trays and freeze. Store in an airtight container or ziploc bag in the freezer. I make a batch of these pretty much every week! Dip them in chocolate if you're feeling fancy, but I usually just throw a handle of chocolate chips into the mix and call it a day.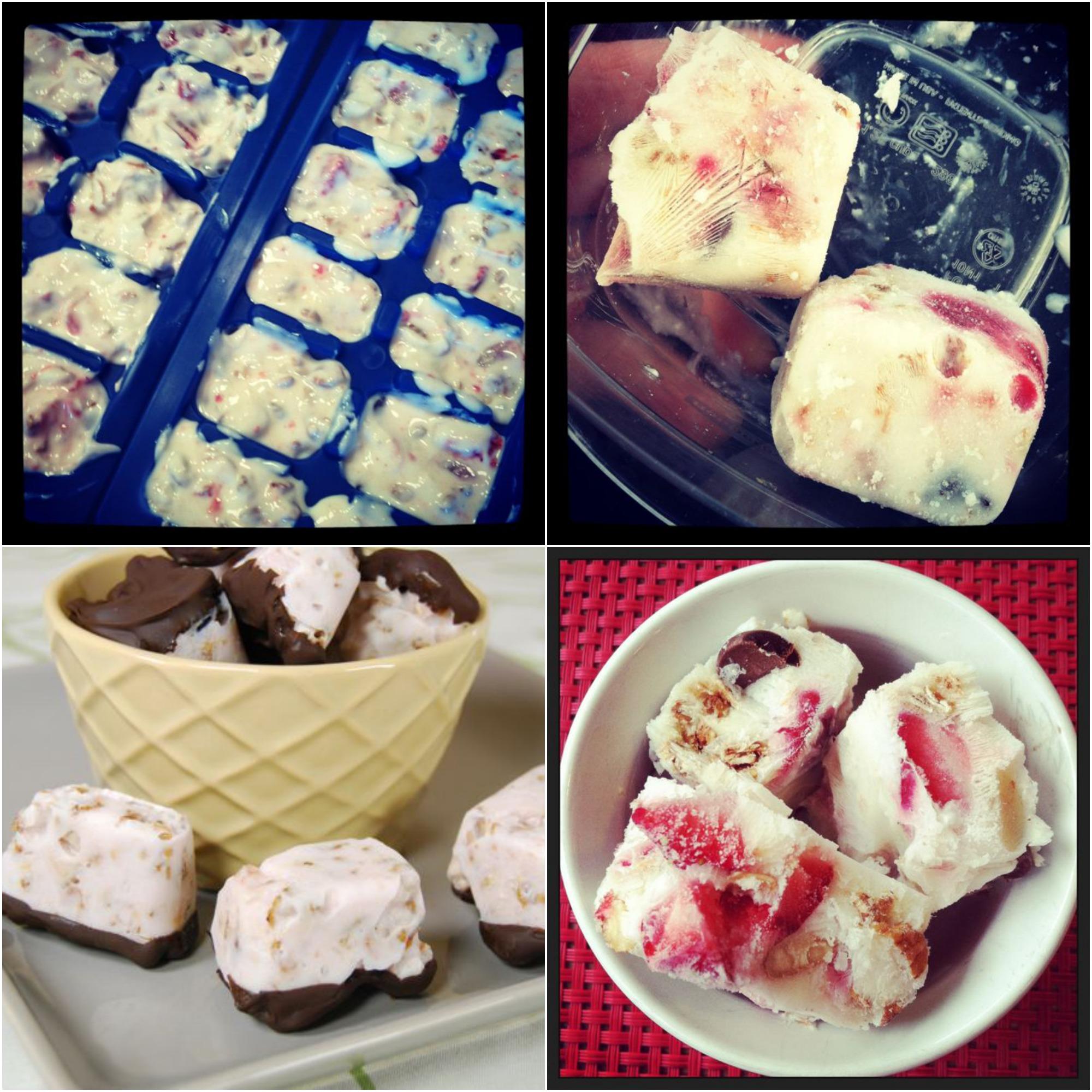 If you want even less work, open up a six oz container of greek yogurt, add a handful of granola, a few nuts and some berries, stir it up and stick it in the freezer. Eat as it thaws!
 Nut Butter Banana Bites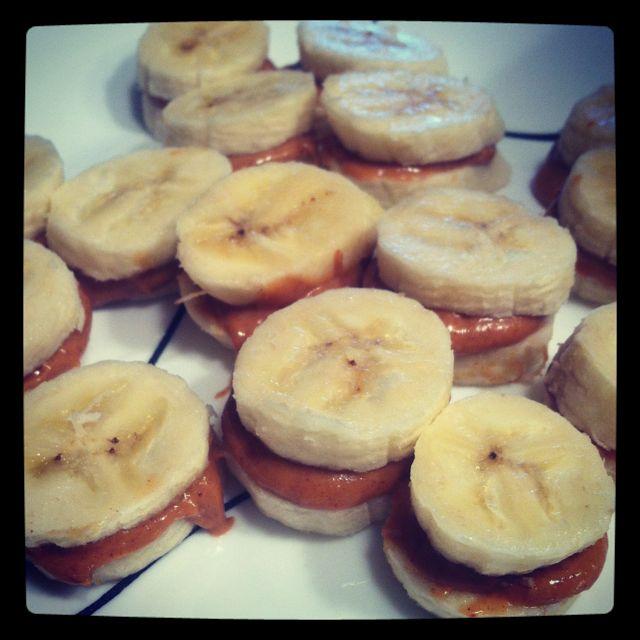 Slice a banana, spread some of your favorite nut butter on one slice, top with a second slice and freeze. Store in an airtight container in the freezer!
Energy Balls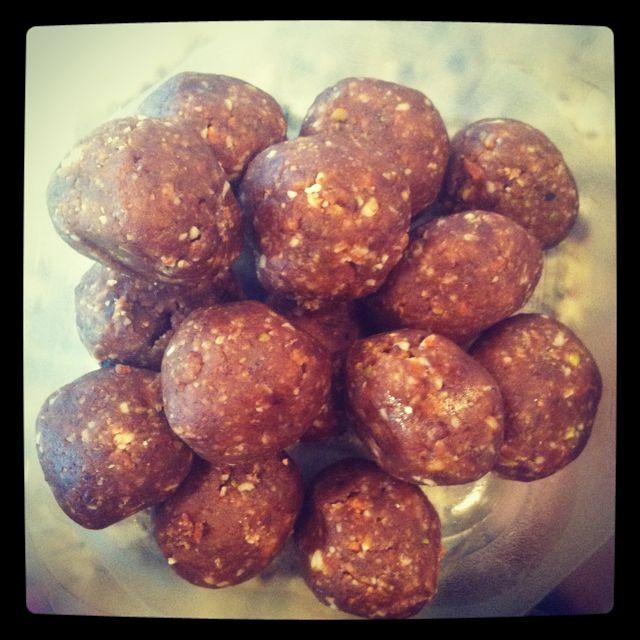 Combine 2 cups chopped, pitted dates, 1 1/2 cups almonds and 1/2 cup nut butter in a food processor and process until well combined. Dump the mixture onto a piece of saran wrap and squeeze tightly into a large ball. Freeze for 20 minutes, then remove and form the dough into about 30 bite-sized balls. Store in the freezer for an extra cold treat (or keep them in the fridge!).
If you want to get fancy, make some  Healthy Ice Cream Sandwiches!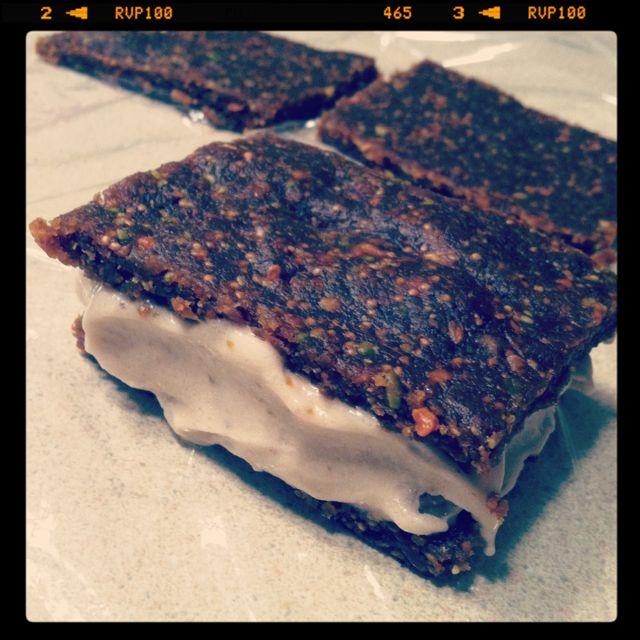 Frozen Fruit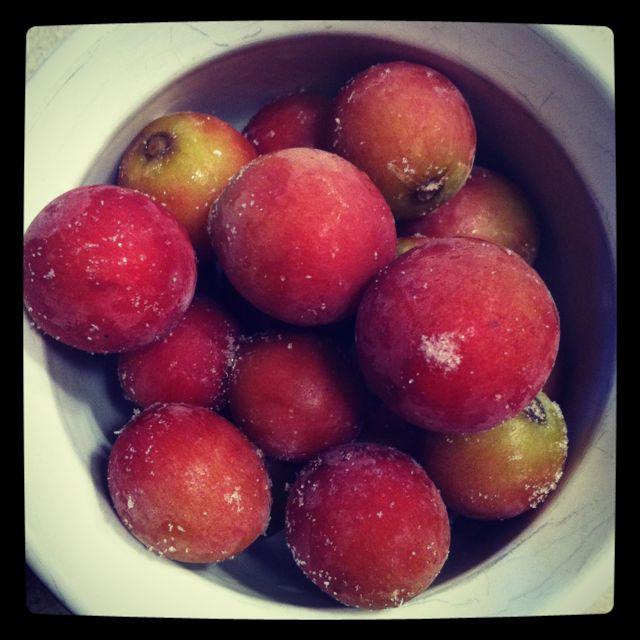 Grapes are my personal favorite.  If you want to expend a little more energy, stick some frozen banana chunks in the food processor with a strawberry or two and voila! "Fro yo"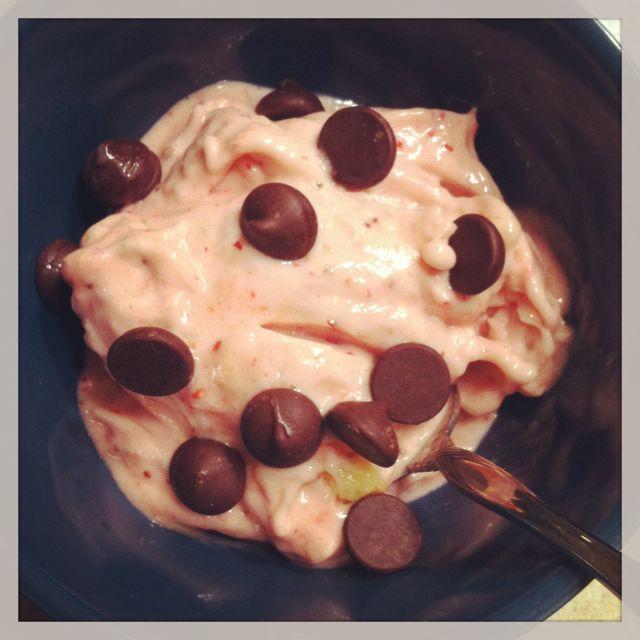 A few chocolate chips don't hurt either!
Just remember if you're having frozen fruit as a snack to pair it with a protein source. Add some nut butter to your banana fro yo or enjoy your frozen grapes with a cheese stick or a couple of hard boiled eggs!
Smoothie Pops
Invest in a few popsicle molds from the dollar store, especially if you have kids (or are a kid at heart, like me!). Whip up a smoothie- make sure to add some sort of protein like greek yogurt…and bonus points if you throw some spinach or kale in there…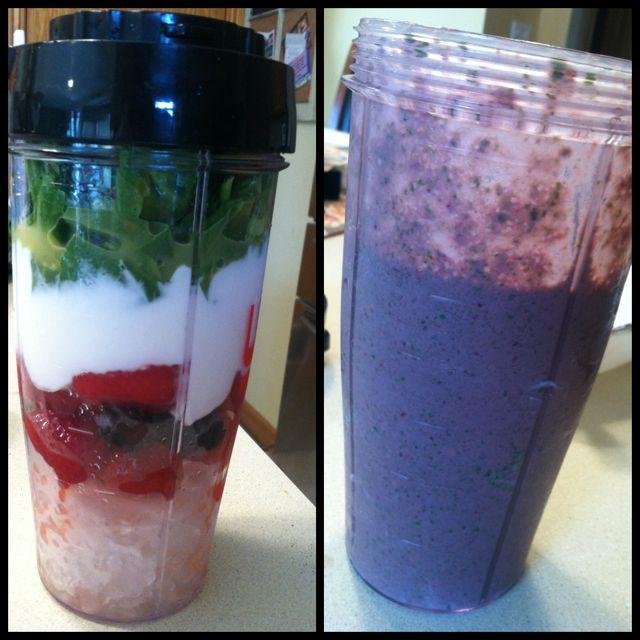 Pour into popsicle molds…freeze & enjoy!
Let's chat!
Do you have a favorite frozen snack?

Tell me about it or leave a link in the comments so everyone can check it out!
Enjoy!
–Lindsay–
LEARN HOW FOOD AFFECTS YOUR BODY.
Get my free Table Talk email series where I share bite-sized nutrition information about carbs, protein, and fat, plus bonus information about snacks and sugar!