Hi Friends!
If you follow me on Instagram, you may have noticed that I spent last week posting several  new breakfast ideas. As a Registered Dietitian, I'm always looking to help people make healthy living choices. One of my top recommendations is that EVERYONE eat SOMETHING for breakfast.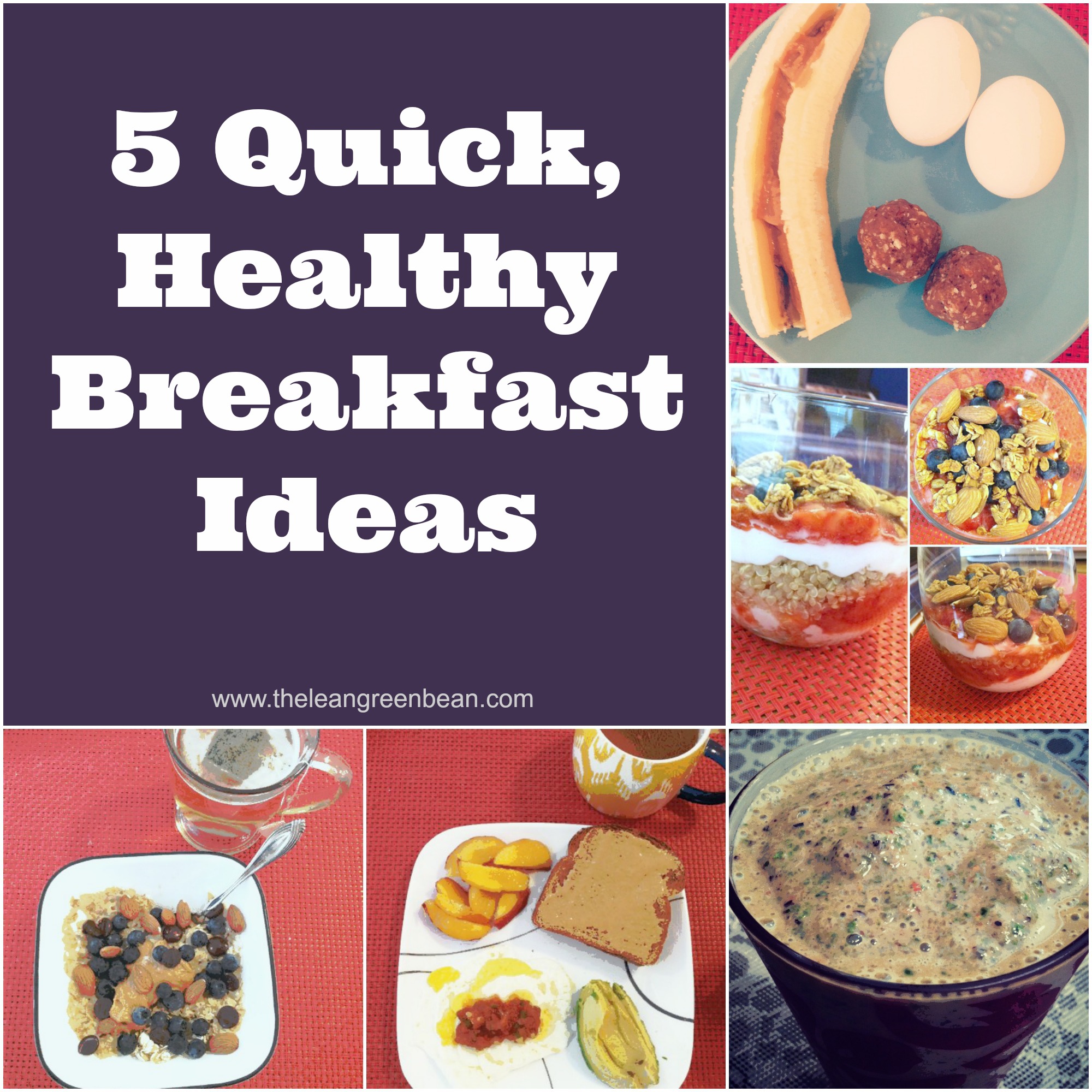 Since the most common excuse I hear is that people don't have time in the morning, here are 5 breakfast that can be ready in 7 minutes or less:
 Oatmeal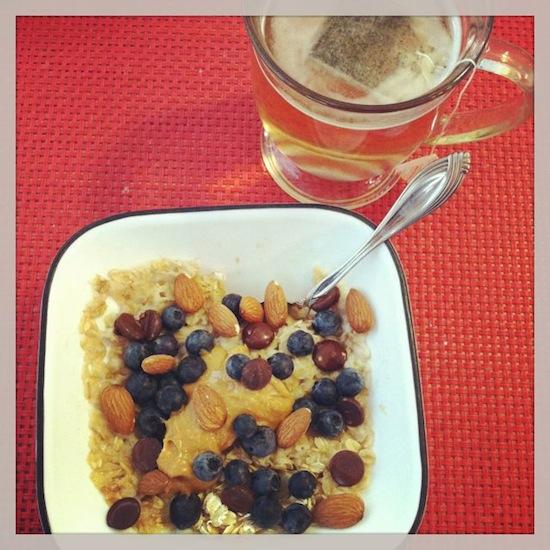 This is 1/2 c rolled oats cooked with 1/4 c banana slices and 1/2c skim milk. Topped with 2 tbsp pb, 1/4 c blueberries, 1/2 oz almonds & a few chocolate chips!
Fried Eggs & Pb Toast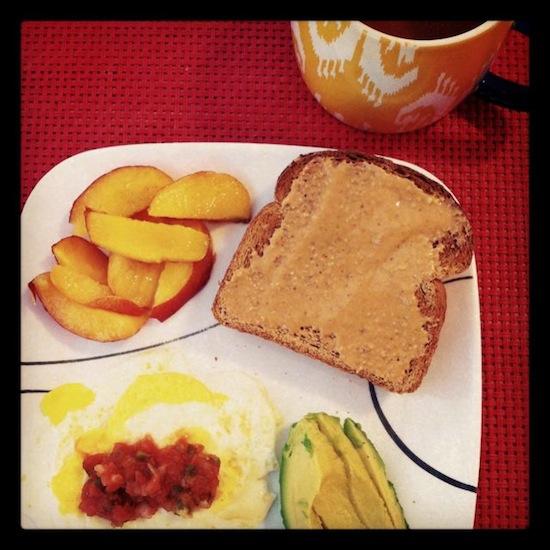 This is a nectarine, whole wheat toast with 1.5 tbsp peanut butter, 2 Tbsp avocado and two fried eggs w/ 1 tbsp salsa! Protein, whole grains and fruit for your carbs and healthy fats!
Quinoa Parfait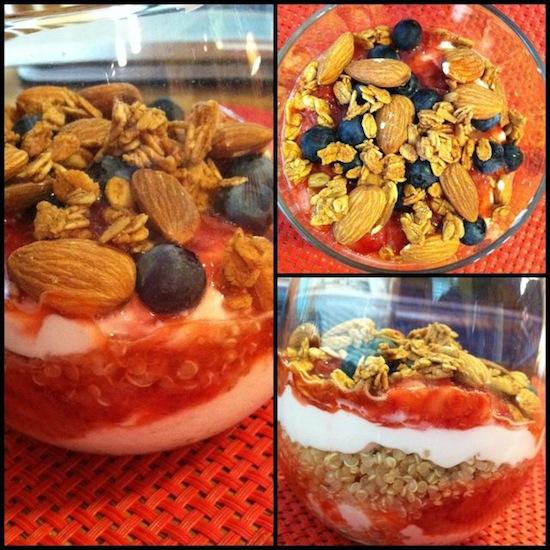 Protein packed breakfast- layer 1/4 c leftover quinoa or wheatberries, 2-3 oz plain Greek yogurt, 2 tbsp defrosted/smashed strawberries. Repeat once. Top with 10-12 almonds, another 1/4 c berries and 2 tbsp granola!
Green Smoothie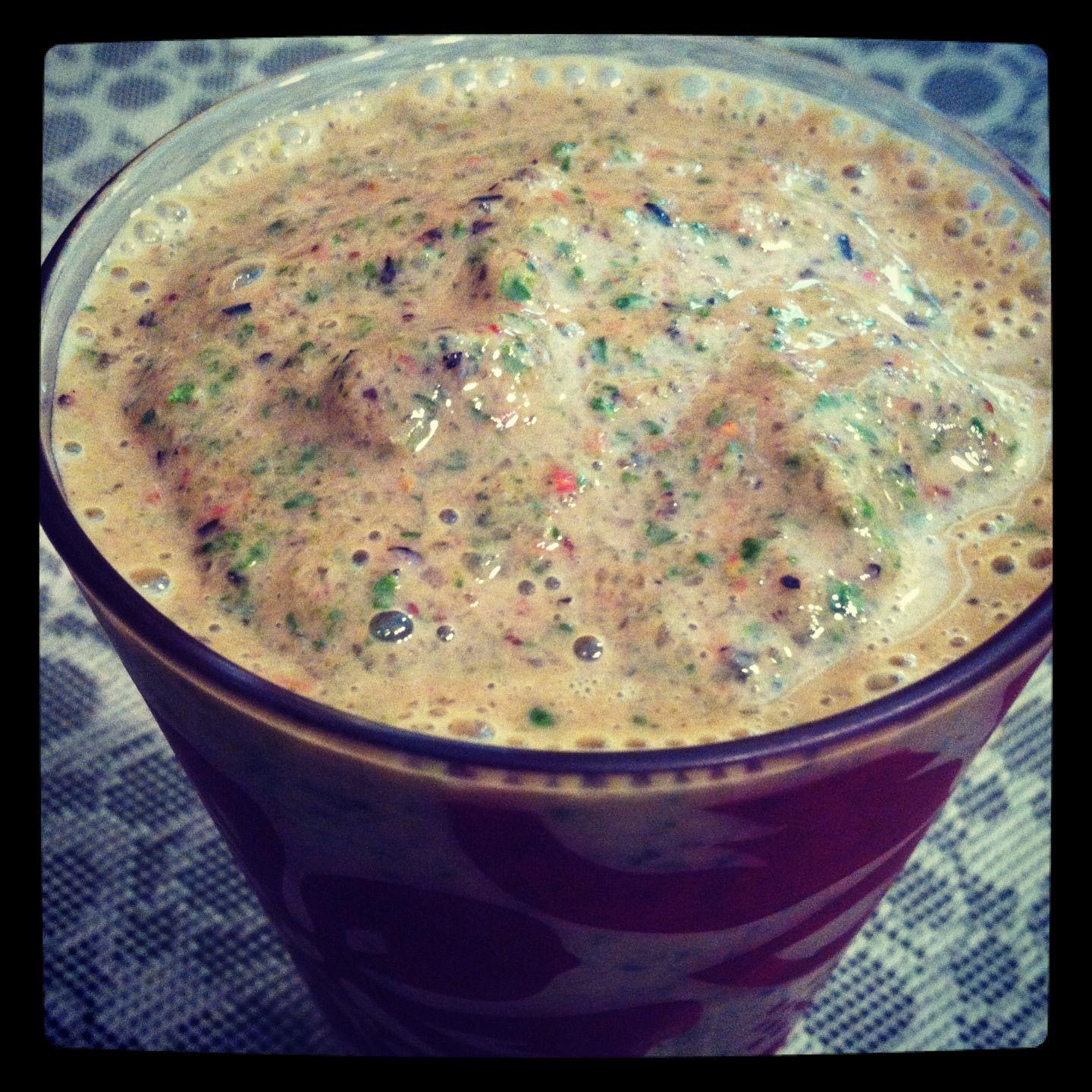 Perfect for busy mornings. Combine some ice, frozen fruit, plain Greek yogurt and a couple handfuls of spinach or kale in a blender. Whirl until smooth and drink up! Add some ground flax seeds or chia seeds if you want.
Banana Sandwich with Eggs & Energy Balls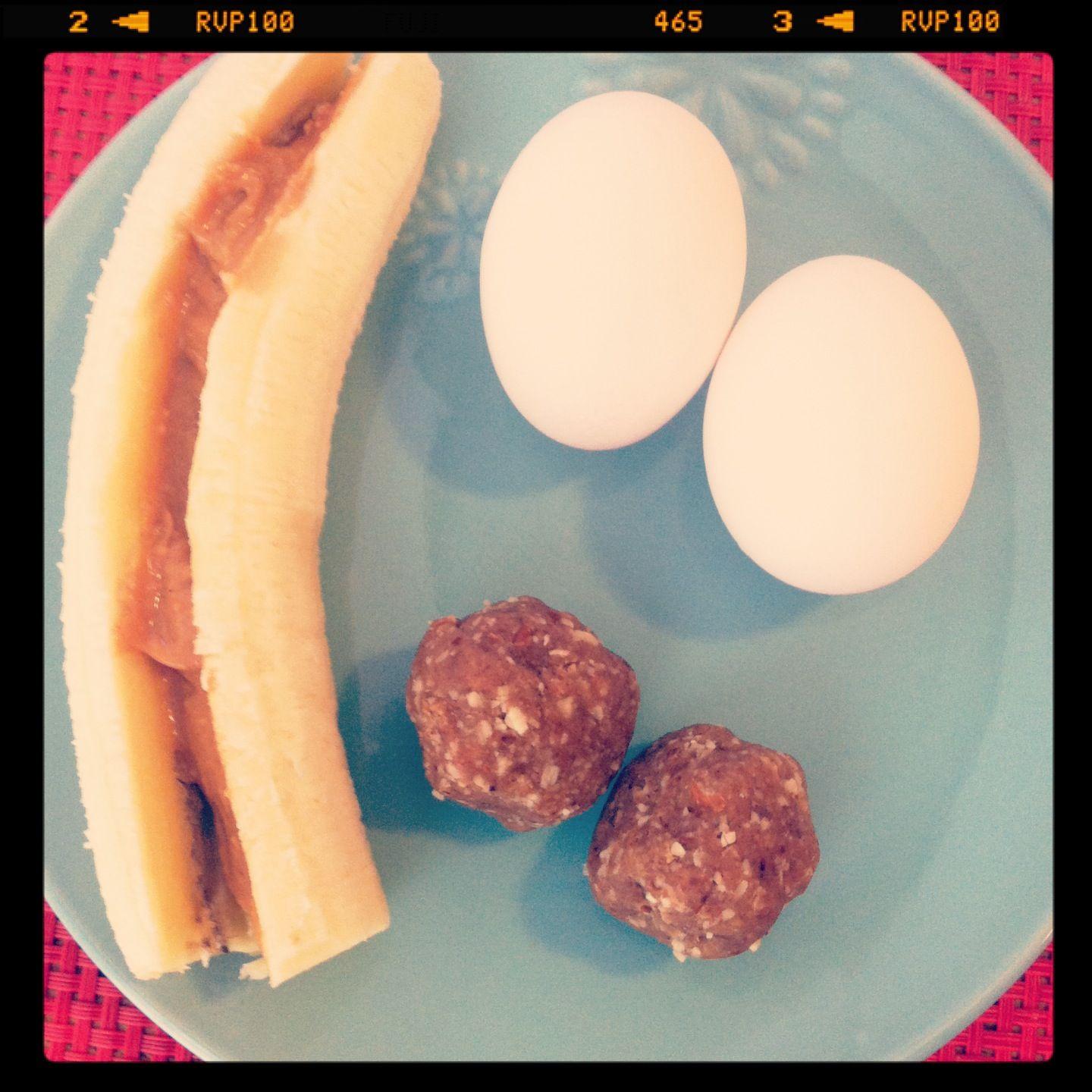 Super Simple: banana with pb, hard boiled eggs and energy balls (2 c chopped dates, 1.5 c almonds, 1/2 c pb in food processor until combined, then formed into balls)
So there you have it! Most of these can be made in under 5 minutes…the one with the eggs takes the longest and I timed it…mine was done in 7 minutes! Everyone can get up five minutes early to make time for breakfast. It'll help jump start your metabolism, plus give you energy and help you focus!
And remember, you don't have to eat traditional breakfast foods. If you aren't a fan of eggs or yogurt, you could have a turkey sandwich, or some leftovers from dinner the night before. Just focus on getting a balance of lean protein, healthy fats and complex carbs!
Let's chat: What's your favorite breakfast?
Enjoy!
–Lindsay–
LEARN HOW FOOD AFFECTS YOUR BODY.
Get my free Table Talk email series where I share bite-sized nutrition information about carbs, protein, and fat, plus bonus information about snacks and sugar!