Hi Friends!
Several weeks ago, I made these Lentil Banana Muffins and I never got around to sharing them with you. I photographed them and everything! Then I lost the recipe. That's what happens when you write recipes on little scraps of paper. Good news is I found the recipe and I'm ready to share it with you today!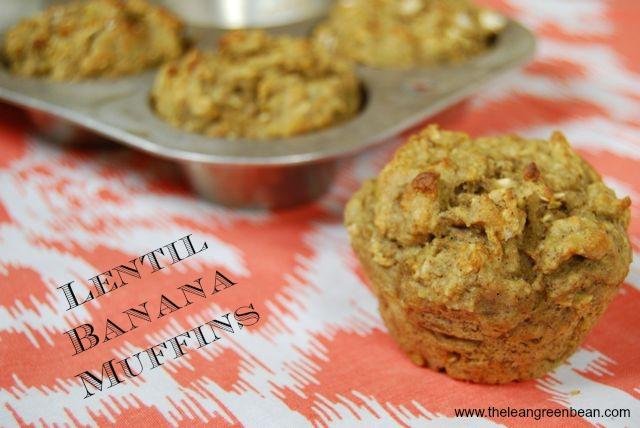 You may be thinking that these sound pretty gross, but I promise you don't taste the lentils. If I've learned one thing about bananas it's that they do a great job covering the taste of other things. So this is an easy way to boost the fiber and protein content of your muffins.
Ready for your directions? Here's what you do:

Lentil Banana Muffins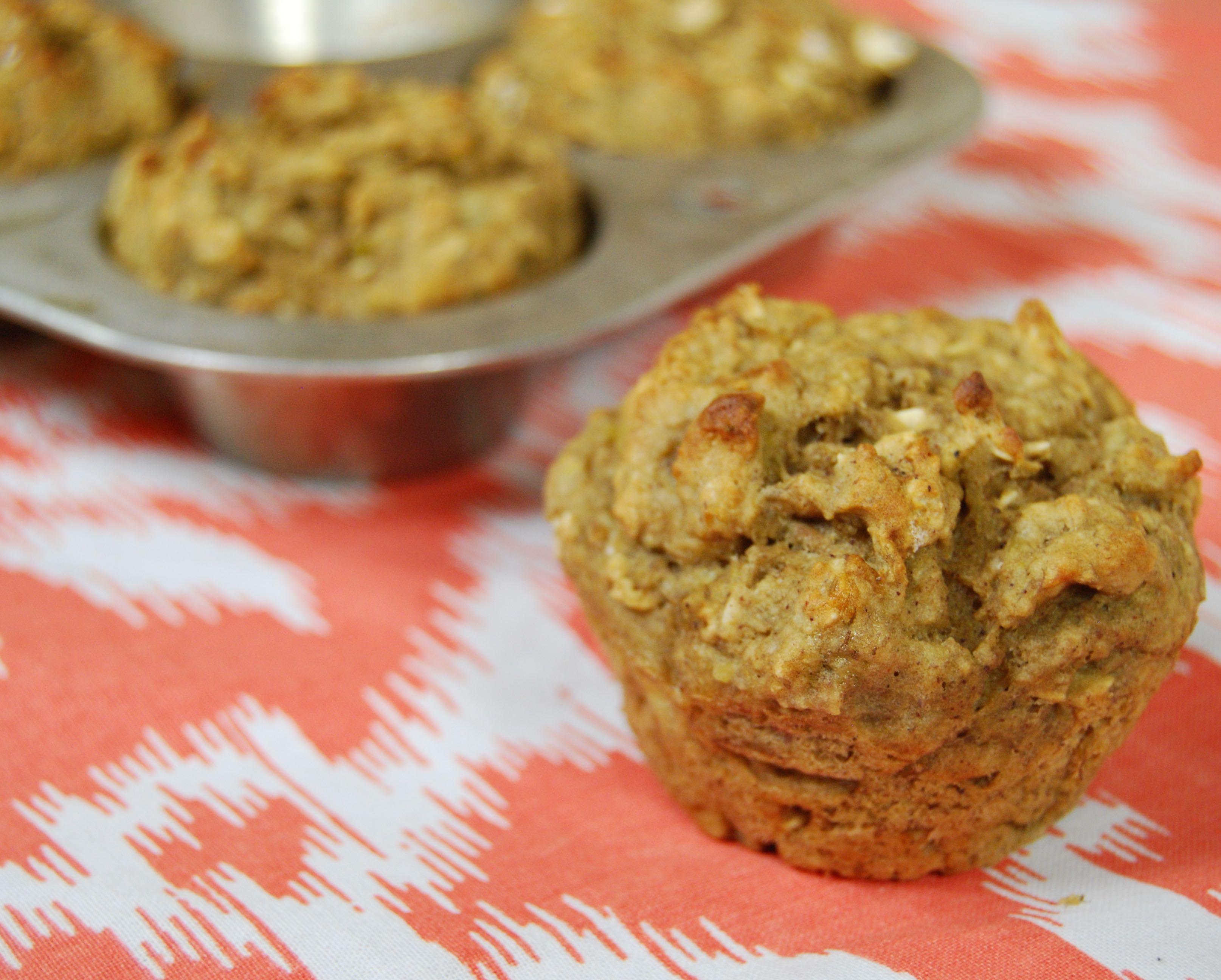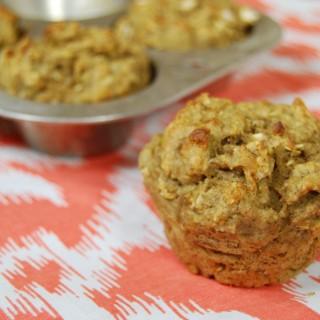 The lentils in this recipe are like breakfast ninjas: other than the extra protein and fiber they'll add to your muffins, you won't even know that they're there!
Ingredients
1/2

c lentil puree

1/2

c mashed bananas

1

egg white

1/4

c applesauce

2

Tbsp peanut butter

1/4

c sugar

2/3

c oats

2/3

c white whole wheat flour

1/2

tsp baking soda

1/2

tsp baking powder

1/2

tsp vanilla

1/2

tsp cinnamon
Instructions
Make the lentil puree. For every 1 cup cooked lentils you put in a food processor, add 1/4 c water. Puree until smooth. Add an extra 1-2 Tbsp of water if necessary to get the right consistency.
In a bowl, combine the lentil puree, mashed banana, egg white, applesauce, peanut butter, vanilla & sugar and mix well.
Stir in the flour, oats, baking powder, baking soda and cinnamon and stir until just combined.
Scoop into greased muffin tins and bake at 375 for 20 minutes or until a toothpick inserted into center comes out clean.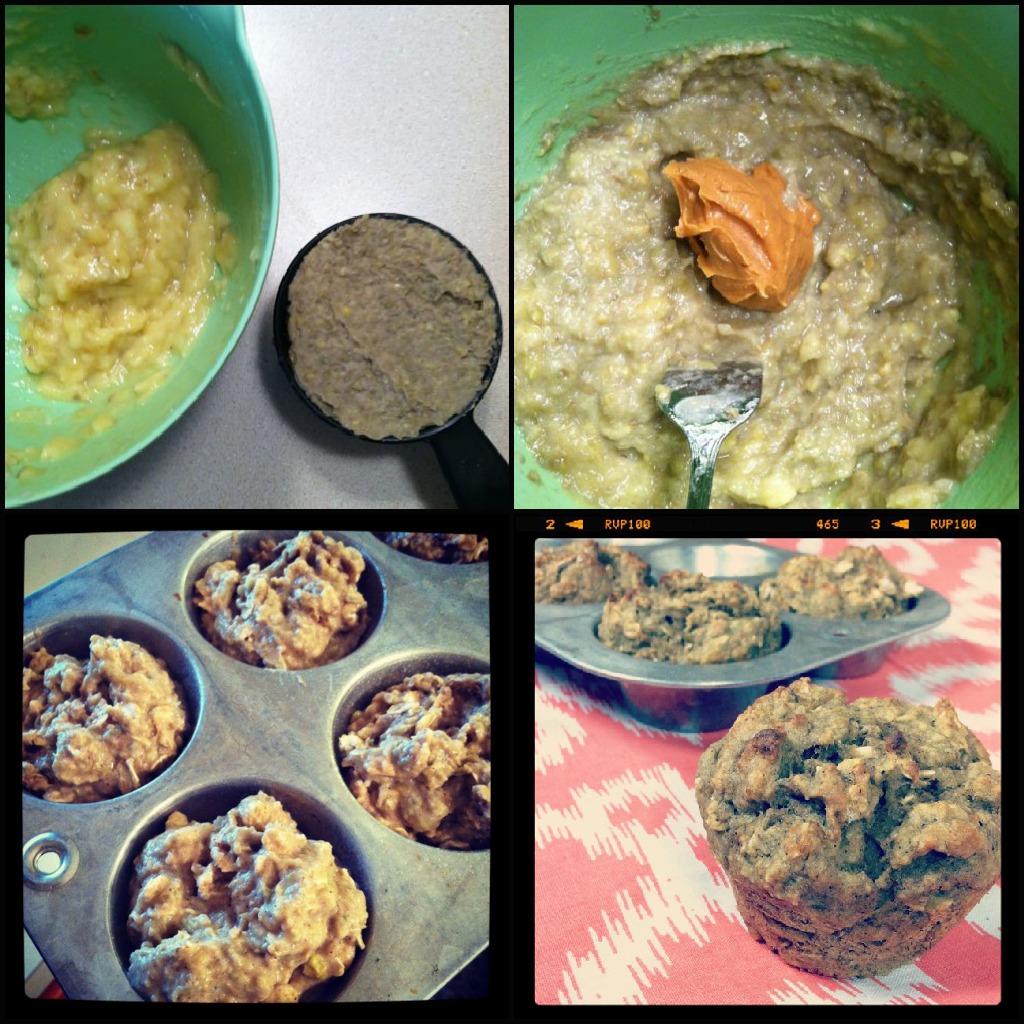 This recipe only makes about 8 lentil banana muffins. I wasn't totally sure how these would turn out so I didn't want to make a huge batch. You could double the recipe if you want more muffins.
Let's chat: Have you ever baked with lentils?
Enjoy!
–Lindsay–