Hi Friends!
We're doing a bit of a non-traditional Fitness Friday today. Hubby and I do Crossfit at a small box right by our house. Over the past few months, it has become our second home. The people there have become our second family. And, as you've probably noticed, we've become pretty much obsessed. Now seemed like a good time to tell you why.
Here are 6 Things Crossfit Has Taught Me: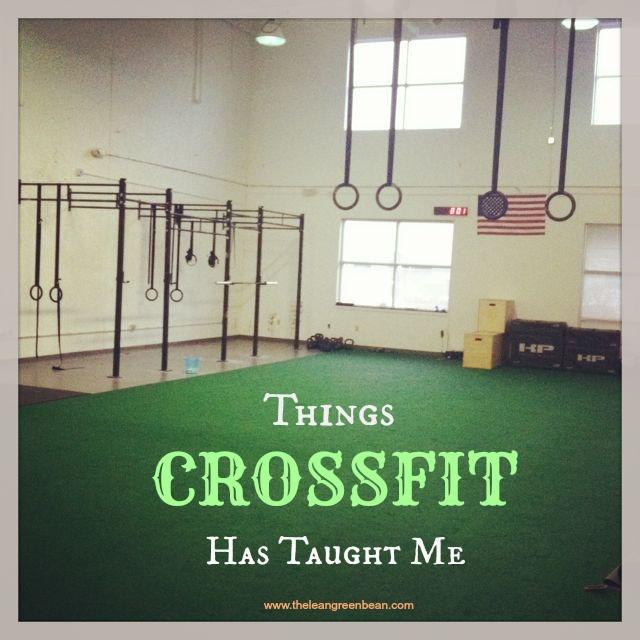 Failure
I fail a lot a Crossfit. There are dozens of moves that I can't even come close to doing. I must have tried at least 1,000 handstands and I failed at every.single.one. Every time I go in there, I try to do a kipping pullup- and I fail, because I'm just not strong enough yet. But you know what? That's ok. Crossfit has taught me that it's ok to fail. You know why? Because it motivates you.
And even though I failed 1,000 times try to do that handstand, do you know what happened on the 1,001st time I tried? I DID IT. And it was awesome. And do you know what happens every time I try a kipping pullup? I get better. I get stronger. I get that much closer to getting my chin over the bar.
Failure motivates success.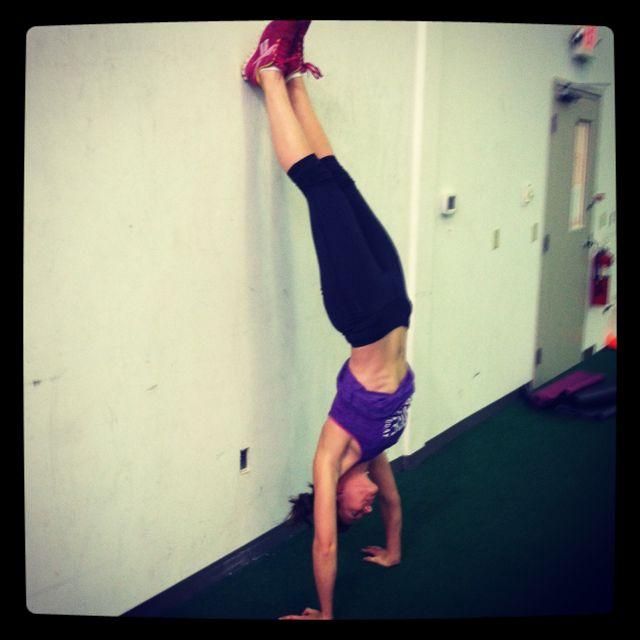 Dedication
It's been a lot of years since I have been this dedicated to a sport. When I was younger and played organized sports, sure- I went to every practice…and every game…but back then I remember practice feeling almost like a chore. Crossfit doesn't. And I'm even more dedicated than I've been in a long time. Because Crossfit makes me WANT to get better. It makes me WANT to come back day after day… to find out what the WOD is…to see if I can set a new PR…to find out just how far I can push myself.
I go to Crossfit when I'm sore, when I'm tired, when I've had a good day, when I've had a bad day and when i'm too busy to breathe….because I know it's making me better. A better athlete AND a better person.
And I've dedicated myself to being the best I can be.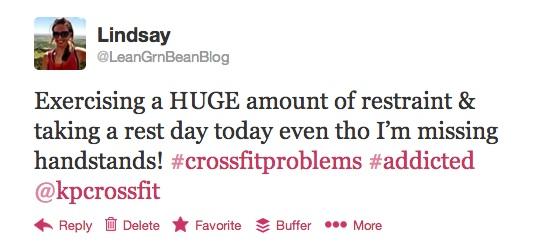 Support
It's true when they say the people make the box. All the friends I've made, the coaches that train me…they make crossfit fun. It's one of the best things about crossfit- the built in support system. When someone does their very first handstand during a skill session (Hi Lianne!) I'm freakin' proud of them! And every time some powers through a WOD at the prescribed weight, even when they doubt whether or not they can do it…I'm proud of them too! My crossfit family is the best. They push me through tough workouts. They believe in me when I doubt myself. They celebrate my victories.
And I do the same for them.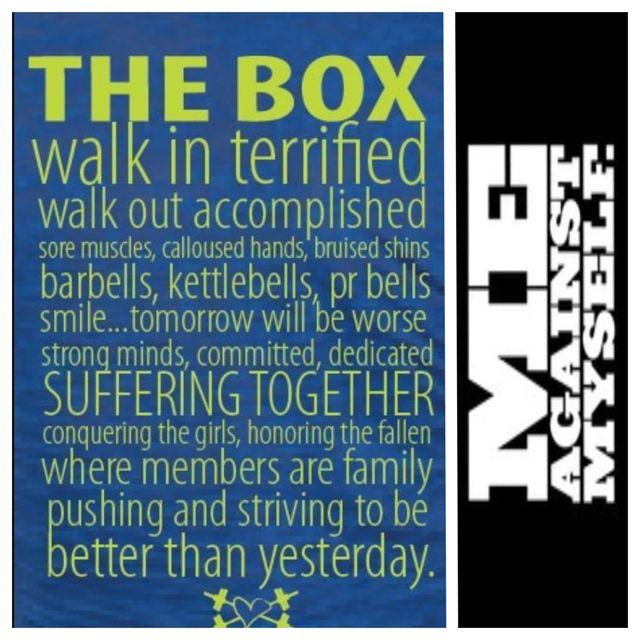 Respect
I have huge amounts of respect for every single person who has ever completed a crossfit workout…because they're HARD. All of them. You can watch the Crossfit Games on TV and think they make it look easy. And they do. But it's not!  One of the things I love about crossfit is that all the workouts can be modified so everyone can do them. Whether you're big, small, tall, short, old, young, pregnant…changes can be made and you CAN do the workout. And I'll respect you when you're done.
There are people at my box that can lift a lot more and move a lot faster than I can…and I respect them and their abilities. There are also people at my box that can't do as much as I can. And I respect them just as much. Because I know from experience that sometimes, working out when it's harder for you or when you're not as strong can be intimidating…but these people show up every day and work just as hard, if not harder, than I do…And that is awesome.
Everyone deserves respect.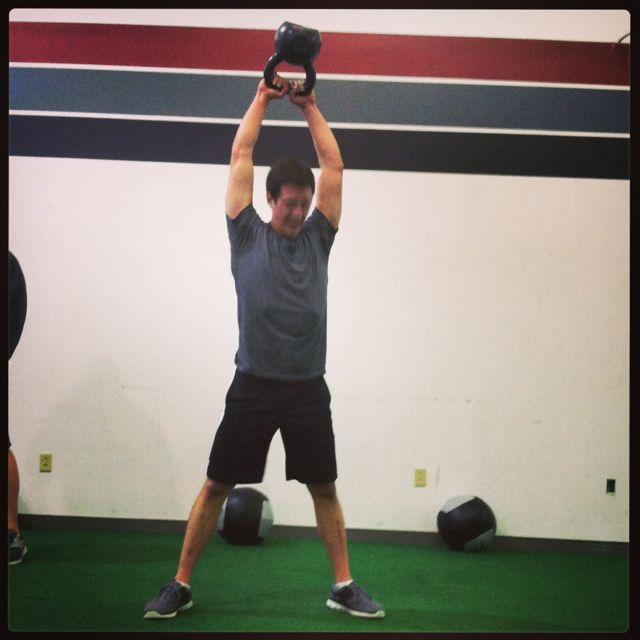 Strength
I'm stronger right now than I have been in a long time. Maybe ever. I am thisclose to being able to deadlift and squat my bodyweight. I can do a handstand. I can move a bar with 100 pounds on it from the floor to my chest. I have muscles! And I'm getting stronger every day. In addition to getting stronger physically, I'm also getting stronger mentally.
When I first started crossfit, I doubted myself ALL THE TIME. I was always saying, "I can't do that." or "That's too hard." But over the past few months I've proved myself wrong time & time again. And every time I do, I get a little bit stronger. Now when I come in and look at the WOD, I think- Yep, that looks hard. And it's gonna suck.
But I can do it!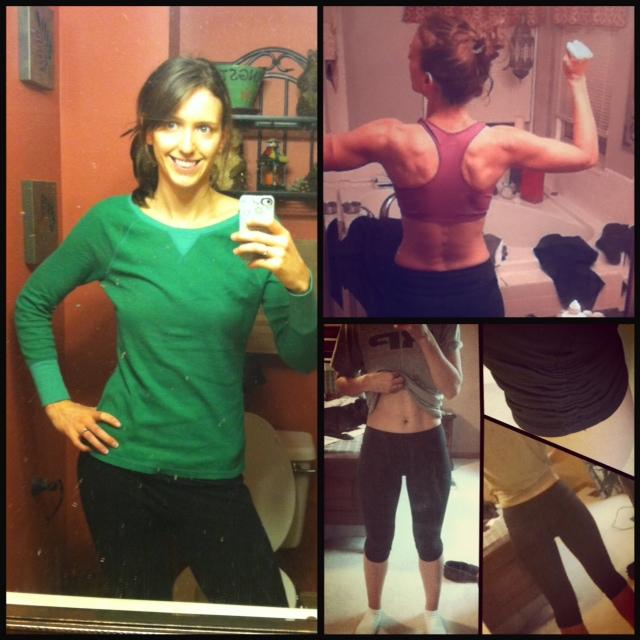 Hubby is getting healthier and stronger too!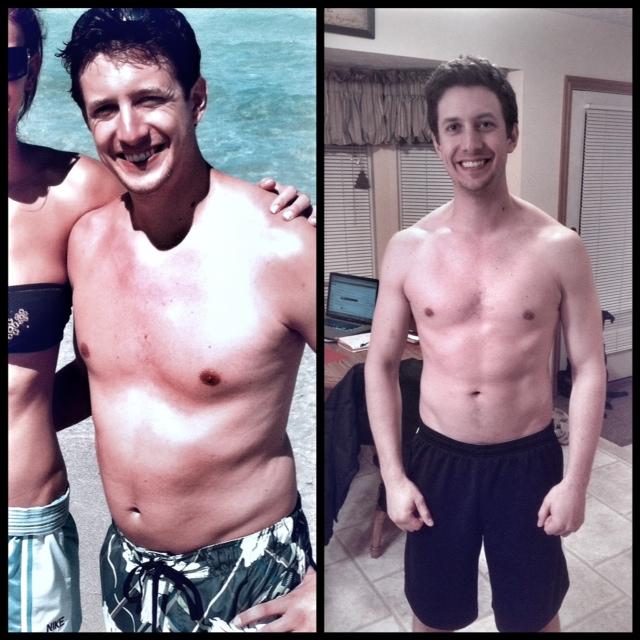 Pride
Crossfit has taught me a lot about pride. About having it…and about swallowing it. I'm proud of myself when I finish a workout, when I set a PR, when I conquer a skill I couldn't do before. I'm proud of my husband for getting back into working out. He's getting stronger, he's happier and I'm proud to have a husband that believes in the importance of leading an active, healthy life as much as I do. I'm proud of everyone I workout with…every single day.
I've also learned about swallowing my pride. There are a lot of workouts I have to scale from the prescribed weight. At first it was a tough pill to swallow. It sucks when you really want to be able to do something and you have to admit you just can't do it yet. But you have to remember that there's something even harder than scaling down- Being injured and not being able to do ANY weight. So swallow your pride and do what you can.
Challenge yourself but don't be stupid!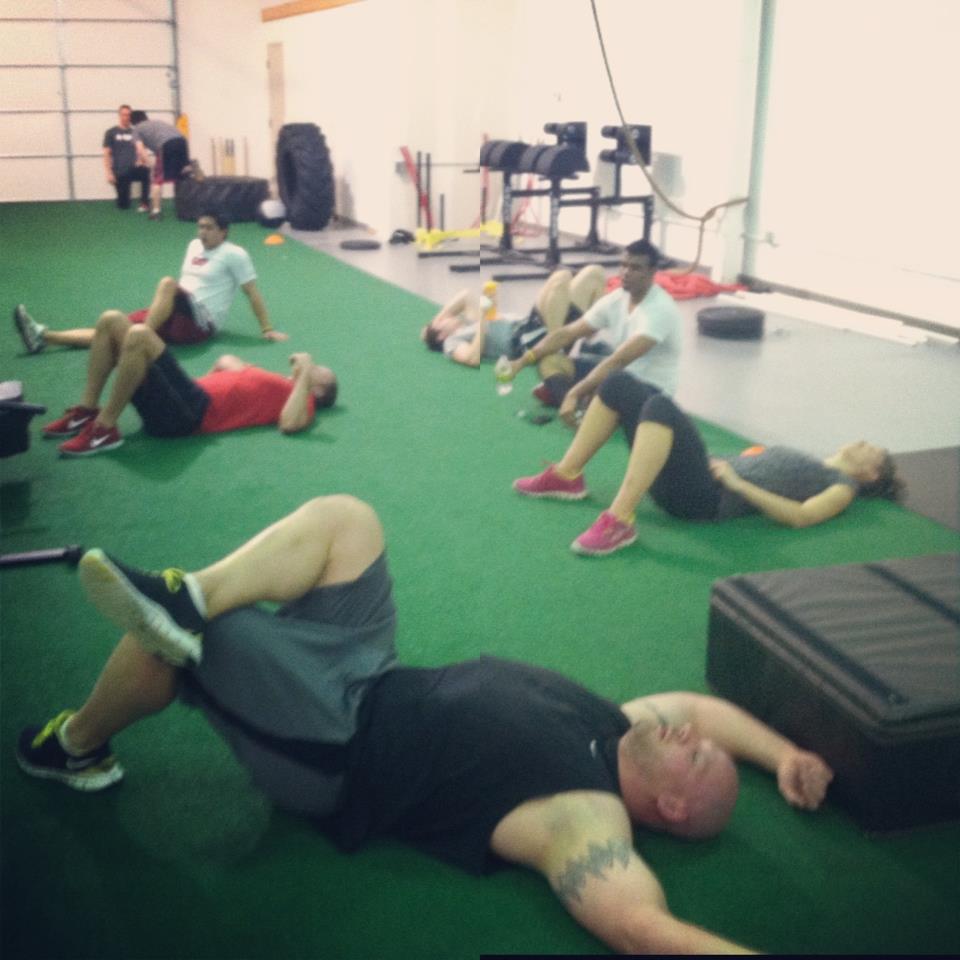 Competition
It's a good thing. There's a lady at my box (Hi Liz!) that is always just a little bit ahead of me. If we're doing RFT and I do 10 rounds, she does 12. If I can do 244 total reps, she does 247. If I can use 55 pounds, she can use 65. She always does a little bit more than me… and I love it. Liz usually works out in the morning, so when I come in for the evening class, I see her score on the board and it gives me something to work towards. It pushes me to work harder. It gives me a goal. She makes me better and I love her for it.
Everyone needs a Liz.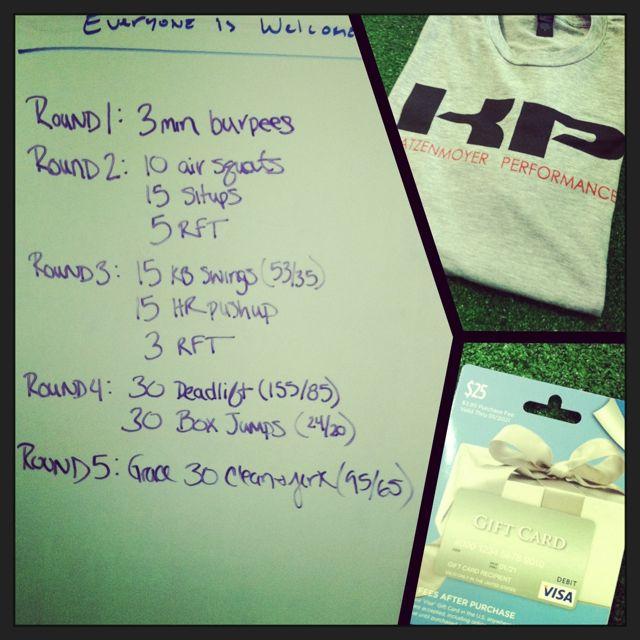 This is from the competition I did last month.
I got third place.
Any guesses what place Liz got?! 🙂
So there you have it. I'm not quite sure why I felt compelled to write this post…I guess I just wanted to share a little more about something that's become such a big part of our lives lately and is constantly changing us both for the better!
Let's chat: What has your favorite sport taught you?
–Lindsay–
LEARN HOW FOOD AFFECTS YOUR BODY.
Get my free Table Talk email series where I share bite-sized nutrition information about carbs, protein, and fat, plus bonus information about snacks and sugar!