Did you know you can make a rotisserie-style chicken in your crockpot? It's an inexpensive, easy way to prep chicken you can use in a variety of other recipes!
*Note- Recipe and photos updated 2/2015
Hi Friends!
Just popping in with a quick crockpot tip for you! Did you know you can make a rotisserie-style chicken in the crockpot? It's not actually a rotisserie chicken because it's just sitting in your crockpot, not spinning, but the end result is similar!

You get fall-off-the-bone tender meat with very little effort on your part. Plus, it's healthier than the rotisserie chickens you get at the store (although those certainly are delicious, aren't they?!).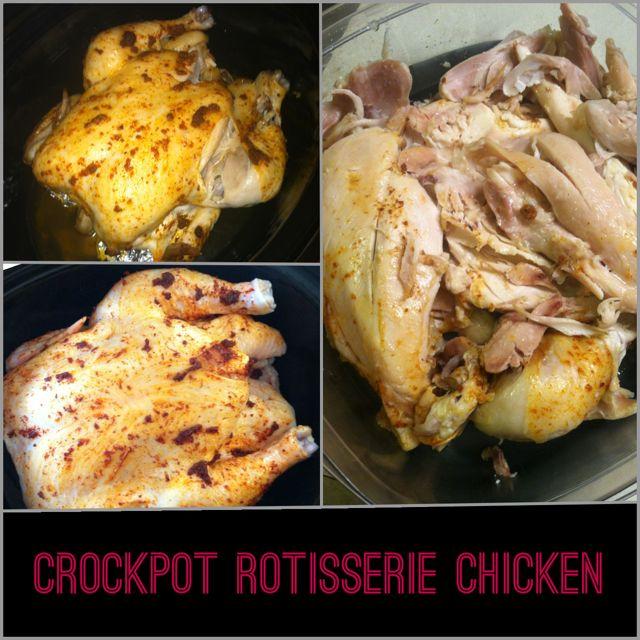 Excuse the photos. It's not the prettiest thing to look at. Just focus on the simplicity of this recipe! And, of course, the taste.
Here's what you do:
Print
Crockpot Rotisserie Chicken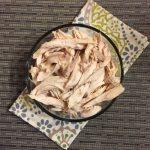 Think your crockpot is only good for soups? Think again! This chicken recipe is as easy as it is fall-off-the-bone heavenly.
Author:
Prep Time:

5 minutes

Cook Time:

4 hours

Total Time:

4 hours 5 minutes

Yield:

4-6
Ingredients
1 whole young chicken (5-6 pounds)
3-4 cloves garlic
1 tsp paprika
1/2 tsp cayenne pepper
freshly ground black pepper (a few twists)
Instructions
Tear four sheets of aluminum foil, scrunch them up into balls and place them in the bottom of the crockpot.
Remove the giblets from the chicken and place chicken in the crockpot on top of the foil balls.
Sprinkle with seasonings and stuff the garlic cloves inside the chicken
Cook on high for 4 hours or until internal temperature is 165 degrees.
Carefully remove the meat and discard the bones (or use them to make chicken broth!)
As always, cooking time will vary based on the size of your chicken and the cooking temperature of your crockpot. I cooked my 5 pound chicken for 4 hours. Just use a thermometer to check the temperature to ensure doneness! The meat falls right off the bone. You can add extra seasonings to it based on the dish you're using it in, or just eat it as is.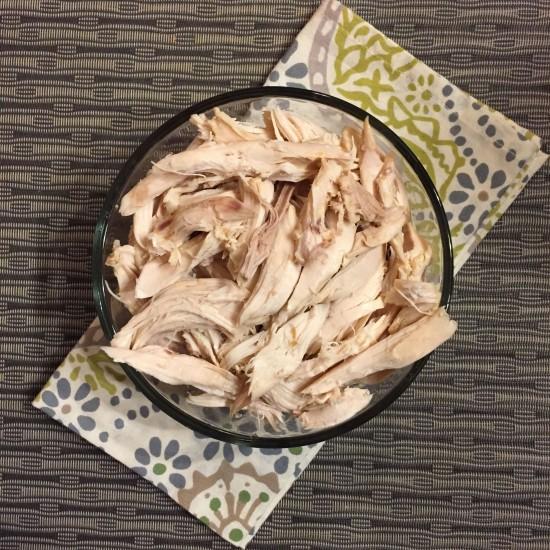 Try making rotisserie-style chicken in a crockpot with these tips from @leangrnbeanblog!
Click To Tweet
Notes:
The aluminum foil balls help elevate the chicken so it isn't just sitting on the bottom of the crockpot.
The seasonings listed above are just suggestions. Use your own favorite spices, or try adding some grated garlic or lemon zest to the mix!
The skin will not get crispy in the crockpot. If you're looking for crispy skin, the oven is definitely the way to go.
I'd recommend looking for an organic chicken if you can find one, and check the label to look for one low in sodium!
Enjoy!
–Lindsay–