Did you know you can make perfect hard-boiled eggs without boiling water? Let me show you how to hard boil eggs in the oven! 
Hi Friends!
Things are super busy around here so I'm just popping in with a quick tip. I'm certainly not the first one to use this trick, but I shared it on Instagram last week and got a huge response from people who didn't know about it, so I thought I'd share it here to spread the knowledge!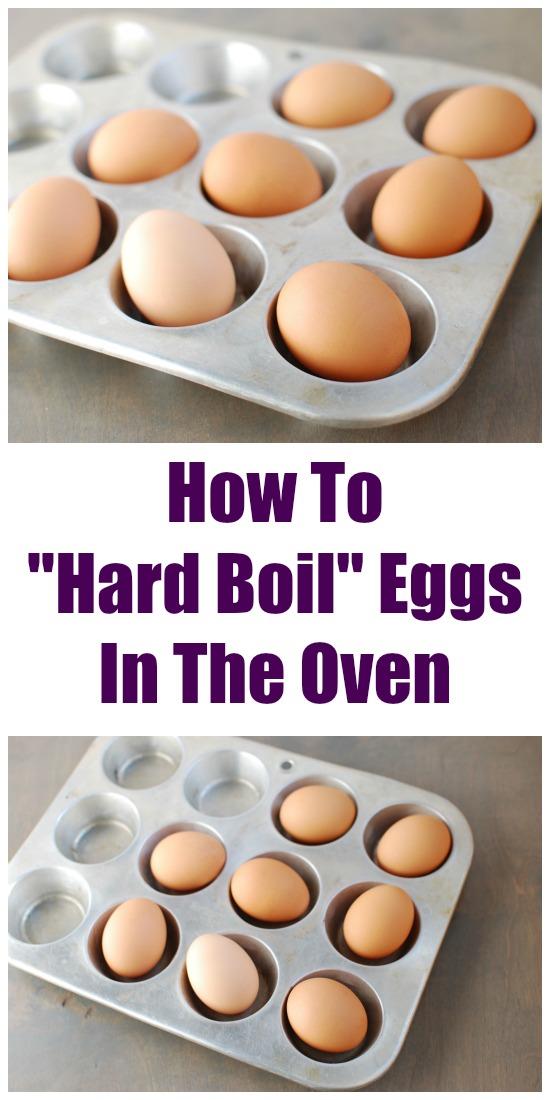 I want to show you how to hard boil eggs in the oven. Yes, you can get perfectly cooked "hard boiled" eggs without even boiling water! It couldn't be easier!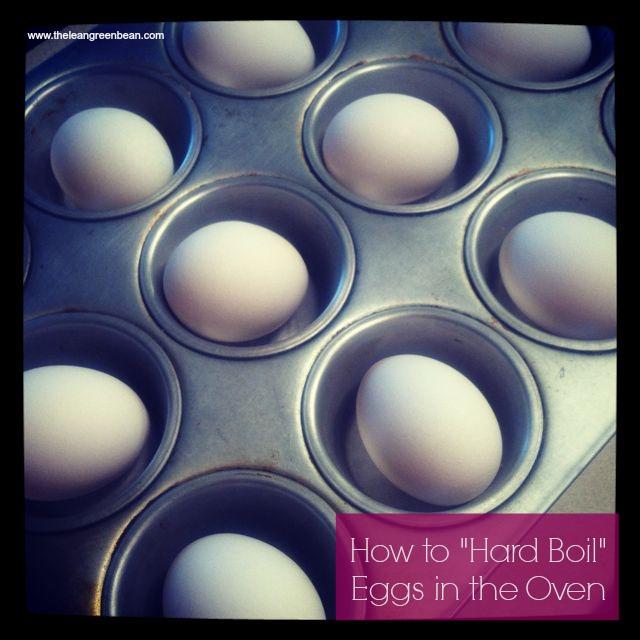 Here's what you do:
1. Put your eggs in a muffin tin. You don't need to put any water in the tins or anything. Just set them in there. If you want to, you can also stand them upright using mini muffin tins.
2. Put the pan in the oven and bake at 350 degrees for 30 minutes.
3. Remove and put the eggs in a bucket of ice water for at least 10 minutes.
The only tricky part about this method is that the cooking time will vary from oven to oven. So, if your oven runs hot, you may need to cook them at 325. However, for my oven, if I cook them at 325 for 30 minutes, they don't cook all the way. So I cook mine for 30-32 minutes at 350 degrees. So, it may take a couple test batches, but let me tell you, once you a little trial and error, this method is AMAZING. So easy and they'll cook perfectly every time!
Just a word of advice. Do a SMALL test batch until you figure out your oven temp. Don't, say, test 18 eggs all at once if you're not sure what temperature to use…not that I did that or anything. Luckily eggs are cheap!
The eggs might get some brown spots as they bake:
Don't worry, they rinse off when you put them in the ice bath!
Let @leangrnbeanblog show you how to make perfect hard boiled eggs in the oven!
Click To Tweet
Happy baking.
Enjoy!
–Lindsay–