The Ultimate Guide to Food Prep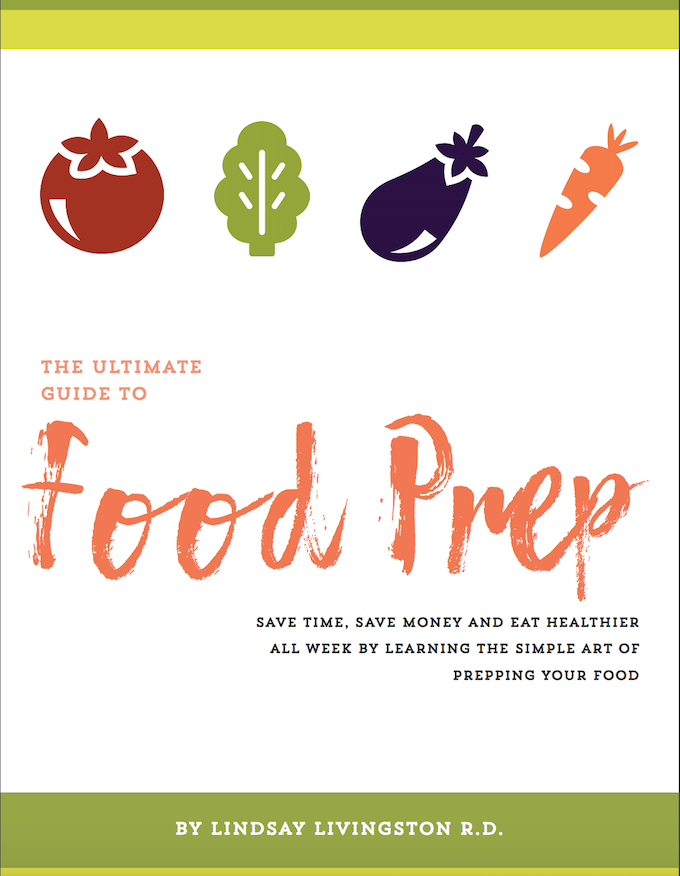 To share my best food prep tips, I've written an ebook called The Ultimate Guide To Food Prep. I believe that a lot of people have good intentions when it comes to food prep but they have one of the following excuses:
They don't have enough time.
They don't know what to make.
They don't like eating leftovers.
While I understand all of these excuses, I don't think they should prevent anyone from doing food prep. I wrote this ebook to provide in-depth details to help you overcome these obstacles.
In this ebook you'll find:
A discussion about food prep and the two different approaches you can take
Trouble-shooting for 4 common food prep problems
Suggestions for making food prep part of your weekend routine
Helpful kitchen tools, appliances and hacks to make it easier
Tips on food safety and food storage
Tips for using your food prep sessions to also stock your freezer
Suggestions if you don't like leftovers
Free printables including grocery and meal planning templates, packable lunch and snack ideas and DIY tips for saving money.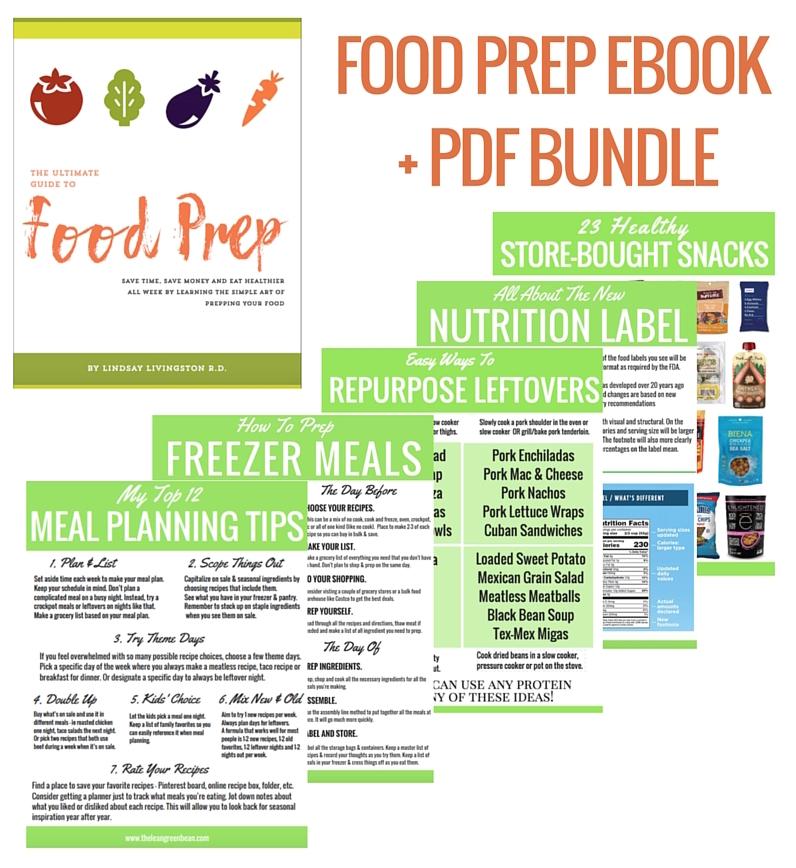 The Ultimate Guide to Food Prep Ebook & PDF Bundle
24.99
Instant digital download so you can get started as soon as you purchase the ebook.
Includes free printables for grocery and meal planning templates as well as packable lunch and snack ideas.
10 Page PDF Bundle (My Top 12 Meal Planning Tips, How To Prep Freezer Meals, Easy Ways To Repurpose Leftovers, All About The New Nutrition Label, 23 Healthy Store-Bought Snacks Guide, 2 Printable Food Prep Planning Templates)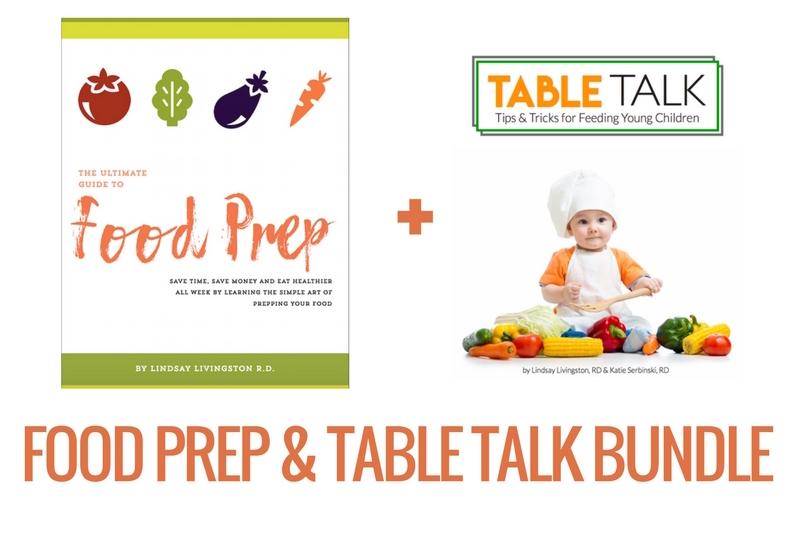 The Ultimate Guide to Food Prep Ebook & Table Talk Ebook Bundle
17.99
Instant digital downloads of The Ultimate Guide to Food Prep and Table Talk: Tips & Tricks for Feeding Young Childen
Just like almost everyone else I know, I spend most of my days being busy and tired, but I still want to eat well and provide healthy meals for my family. Several years ago I started sharing photos of my weekly food prep sessions on my blog and social media platforms to help encourage people to add food prep to their weekly routine.
As a Registered Dietitian, I'm often asked for advice about how to live a healthier lifestyle. Many times the questions come from busy people who have good intentions, but just can't seem to find enough hours in the day to sleep enough, work hard, exercise AND eat well. My number one suggestion for people who are having trouble staying on track during the week is food prep.
Food prep is probably the most under-rated, under-utilized healthy living tool.
Making it a habit to spend even one hour on the weekend to prep food can make a huge difference in your food choices during the upcoming week.
Instead of stressing out about what to make for breakfast or dinner every single night, you can have a fridge full of healthy options that can simply be reheated or easily combined into a balanced meal.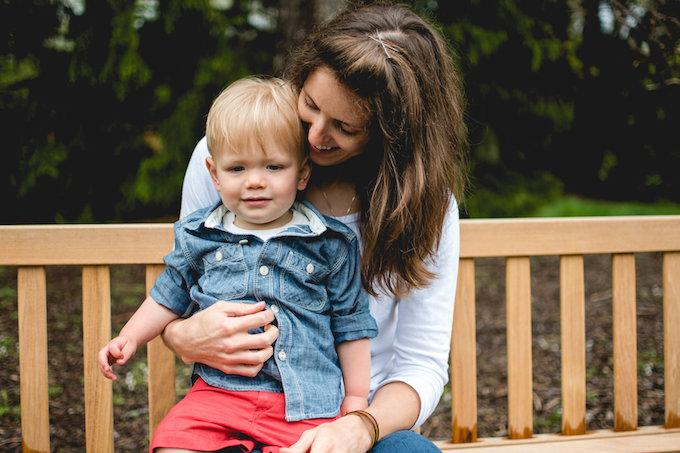 Hello! My name is Lindsay Livingston and I'm a Registered Dietitian, busy mom and author of The Ultimate Guide To Food Prep.
I've been sharing healthy recipes, nutrition tips and more on this healthy living blog for the past 6 years. I blogged through my entire journey as I returned to school to become an RD, even when I was attending school full-time and working part-time.
Currently, I have a 19-month old son who I watch full-time and I also work full-time on the blog and doing nutrition communications work, all while pregnant with my second child.