Hi Friends!
Bad news is it's been a busy week and I don't have much time to chat. Good news is that I do have a SUPER easy recipe to share with you.
When I say simple, I mean simple. It's just 3 ingredients: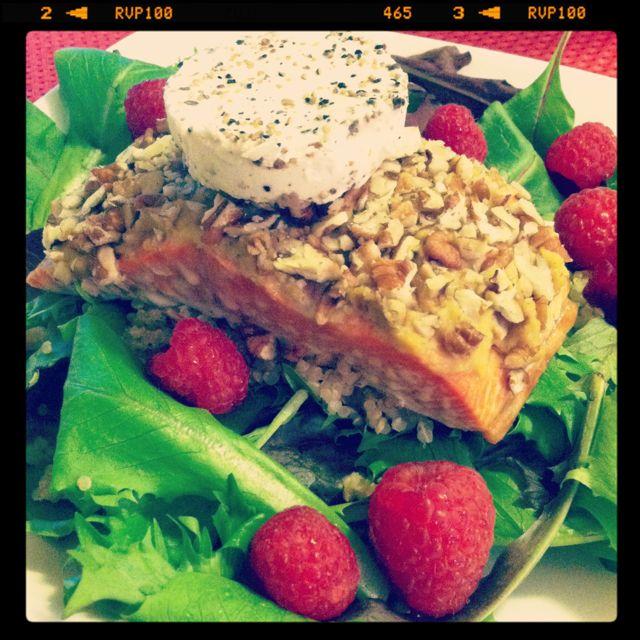 I served it on a bed of lettuce with some quinoa and topped it with a goat cheese medallion and some raspberries. Voila!
To make the salmon:
Pat the salmon fillets dry.
Spread a layer of hummus on top.
Sprinkle with chopped nuts and press gently so they stick!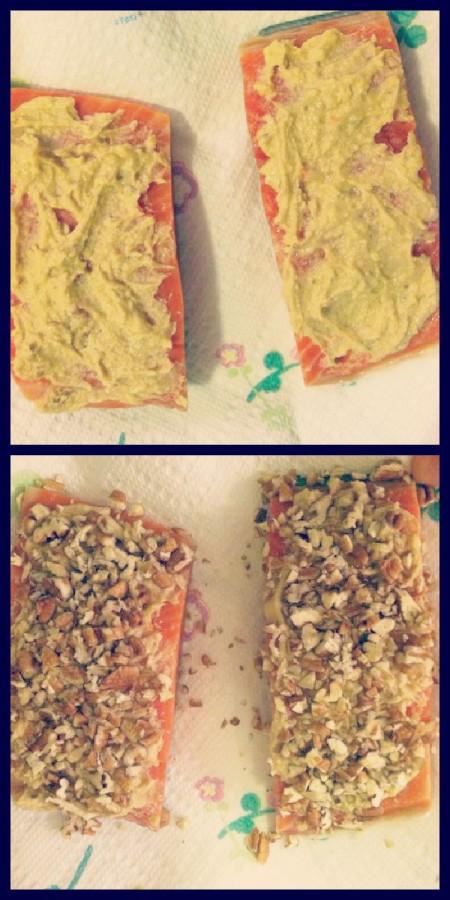 Stick it on a foil-lined baking sheet and bake a 400 degrees until salmon is cooked through!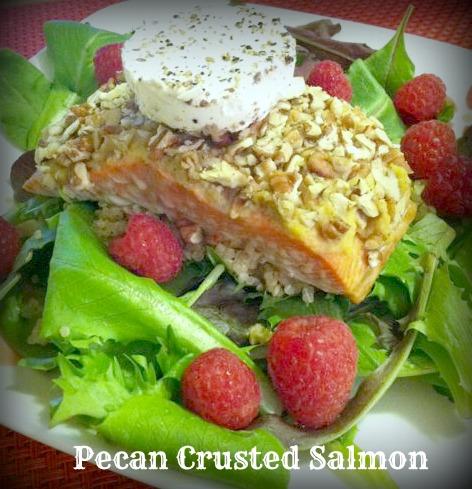 Enjoy!
–Lindsay–
LEARN HOW FOOD AFFECTS YOUR BODY.
Get my free Table Talk email series where I share bite-sized nutrition information about carbs, protein, and fat, plus bonus information about snacks and sugar!