Are you stuck in a dinner rut? Does your family eat the same 5-10 meals over and over? Are you willing to prep food but then find yourself unsure how to combine items to make a meal you're excited about eating?
The Dinner Spark is for you!
It's designed to provide all sorts of inspiration and ideas to break you out of your rut and get you excited about dinner again.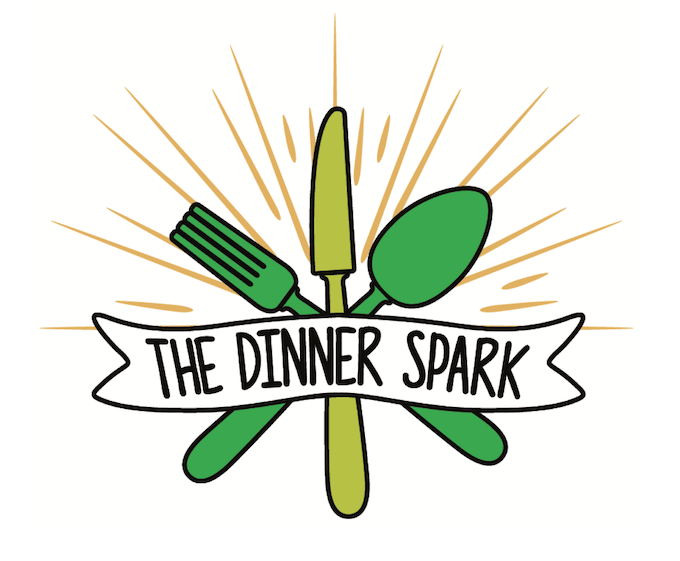 Here's what is included:
200+ meal ideas by category - A clickable PDF with recipe ideas broken down into categories like beef, chicken, soups, vegetarian etc.

50 Ideas for Component Food Prep

 - I share my top 10 weekend food prep items like shredded chicken, rice, beans etc and give you 5 ways to use each prepped item.

20+ No Recipe Meal Ideas

 - A list of all the meals I keep in my back pocket for weeks when I'm too busy to food prep or feel like I don't have anything left to eat. They're simple, flexible and delicious.

Ideas to put a spin on some of your family's favorite meals

 - If your family likes tacos, pizza, spaghetti etc and eats them every week, this will give you some easy ways to put a spin on staple recipes so you don't get tired of family favorites!

10+ Sauce ideas to jazz up your favorite protein

- Sauces are the easiest way to make a boring meal more exciting.
PLUS you'll get 3 months of weekly emails. Every Wednesday (starting the Wednesday after you purchase, you'll get an email that will include:
Food Prep Remix outline

-

 I share  2-3 ingredients you can prep or buy and 3 recipes you could use them in.

3 Simple Meal Ideas

- Simple recipes with 5-8 ingredients. I give you general directions but also link to an example recipe.
3 Bonus Recipes Ideas - A few more recipe ideas for inspiration.
Plus I share some ideas for swaps and substitutions and a couple of different ways you could combine these recipe ideas into a meal plan for the week.
Or if you already know you'll love it, click below to grab both The Snack Spark AND The Dinner Spark for a special price!
HUNDREDS OF HAPPY CUSTOMERS!
"I didn't think I needed it but ordered because I wanted to support you. Wow, it's such an incredible resource, even for someone who feels pretty good about meal prep/planning!"
"I thought I knew all this stuff and feel pretty confident with meal prep. But there's still a bunch for me to learn. It's a good reference and it's so nice to have it all in one place."
"I literally think the price is worth just having that many recipes organized by protein. It just made my normal weekend planning go so smoothly."
"I just purchased The Dinner Spark after spending over an hour wondering what the heck I was going to cook for dinner this week. I work full time and have two kiddos and this will truly be a lifesaver!"
"You've totally put the spark back in dinner in our household! We are on new recipe number three this week and not one has disappointed. The weekly email is lifechanging!"
"I purchased The Dinner Spark over the weekend. I have dreaded meal planning and gotten into the habit of planning only 2-3 meals at a time. This weekend I planned an entire week of dinners with complete ease."
"I found a recipe I never would have found on my own or really even considered making but am making next week- shawarma! Consider me sparked."