Hi Friends!
Let's chat a little about healthy snacking today, shall we? First things first, this post is being sponsored by Sargento. They are compensating me for this post, but as always, all thoughts and opinions are my own!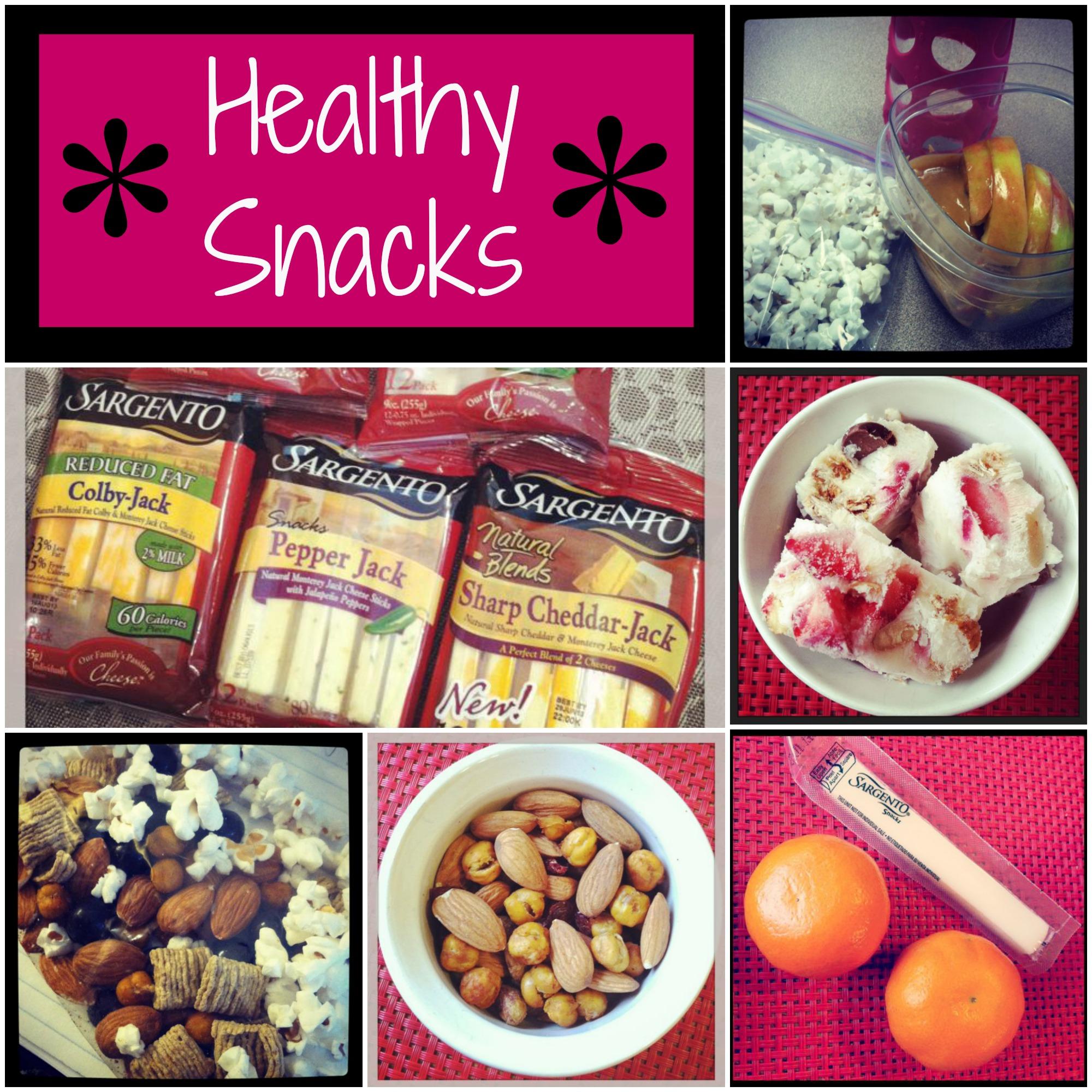 If you know me at all, you know I love snacking! I function best when I don't go more than a few hours without eating so snacks are must for me! In fact, I believe that having healthy snacks on hand is just as important as having healthy meals on hand. If you've seen my Sunday Food Prep series, you know that I believe prepping healthy food on the weekend is a key factor in helping you and your loved ones eat healthy during the week. When I do my food prep, I prep a lot of foods that will help me make easy lunches and dinners, but I also spend a little time focusing on what snacks I'm going to eat that week. I aim for a mix of things that I can just throw in my purse like trail mix and popcorn…and things I can grab out of the fridge!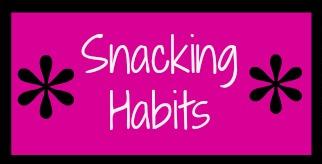 Sargento recently did a survey with Shape magazine that asked readers about their snacking habits at work. Here are some of the things they found:
Over 60% of people stated that they snacked several times during the day because they

needed a little pick-me-up

.
Over 65% of the people said their snack craving hit them from

2-4pm

and almost 40% also got hungry from

9-11am.

When respondents needed to get a snack from the vending machine, most stated that their options included

salty snacks like chips and sweet snacks like candy

. 30% say they never got snacks out of the vending machine and 20% said they didn't have access to one.
When asked about their ideal workplace snacks, most respondents wanted snacks that were:

nutritious, satisfying, convenient, flavorful and portable

.
Over 50% of respondents said they struggle to find snacks at work that

help them make healthy food choices

and 45% said they struggled with finding snacks that are

both flavorful and nutritious

.
When they had wholesome snacks at work, 60%

felt good about themselves and in control of their diet/eating habits

.
Over 40% of people considered the vending machine a

dieter's trap

and almost 55% of people

had regrets about their snacks 1-3 times per week

.
While I think that there are some nutritious options to be found in a vending machine, I encourage people to use it as a last resort. With a little planning, it's easy to have healthy snacks on hand every day, no matter if you work in an office or are on the go all day long!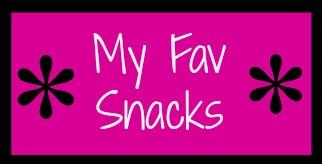 So, what are some of my go-to healthy snacks? Here are some of my favorites:
Raw veggies with hummus- buy some or make your own
Cheese and crackers
Homemade trail mix- I like almonds, pumpkin seeds, sesame seeds, dried fruit and a few chocolate chips
Hard boiled eggs
Greek yogurt
Fresh fruit
Smoothies- throw in some spinach or kale and a protein source like greek yogurt
Peanut butter on 100% whole wheat toast
Apples with peanut butter (or your favorite nut butter)
Cheese stick and fruit
Cereal and milk- choose a low-sugar cereal that also has some fiber and protein
Water- yes, sometimes if you think you're hungry, you may just be thirsty! Try adding cucumbers or fruit if you don't like plain water.
Some other options:
Edamame
Turkey jerky
Yogurt ranch dip with veggies – Mix plain greek yogurt and half a packet of powdered ranch seasoning for a healthy substitute for ranch dressing
Cottage cheese- be mindful of the sodium!
Frozen fruit- try grapes or chunks of bananas
Dates or sweet potato topped with nut butter
Snack bars like kind bars or larabars- buy them on sale or make your own!
Handful of nuts
Tuna salad made with greek yogurt or mashed avocado and crackers
I try to keep my snacks around 150-200 calories and I often combine a few of the snacks listed above to make sure i'm getting carbs AND protein. The carbs will give you energy and the protein will help you stay full…along with fiber! If you're having trouble coming up with snacks to pair together, you should check out the Smart Snacker Tool from Sargento. It allows you to mix and match some snack options to make a snack plate and see the nutritional info. Here are a few I put together while I was playing around: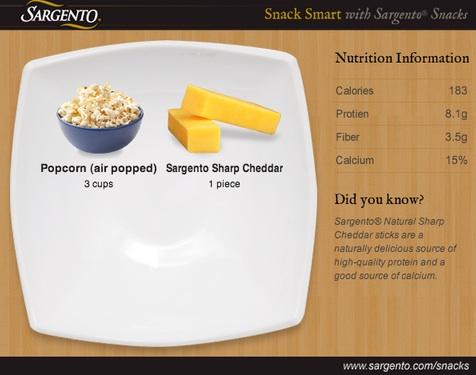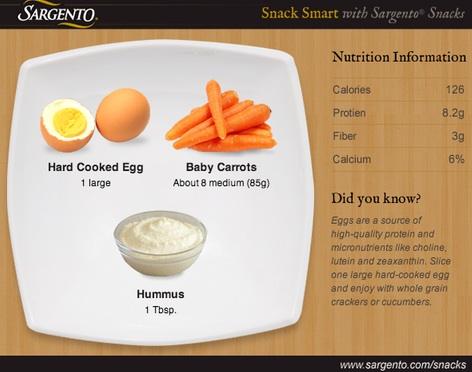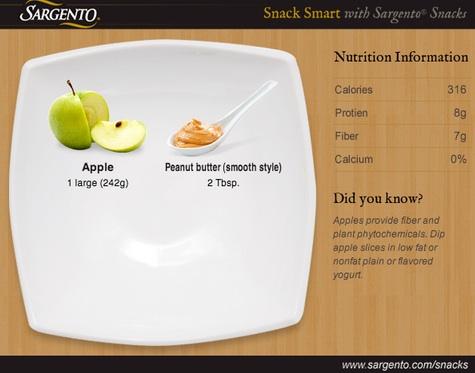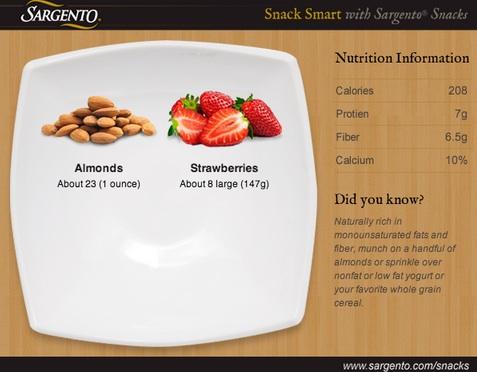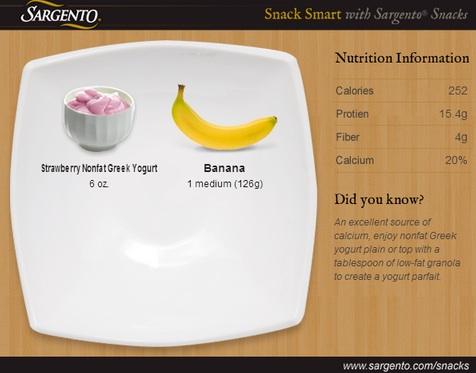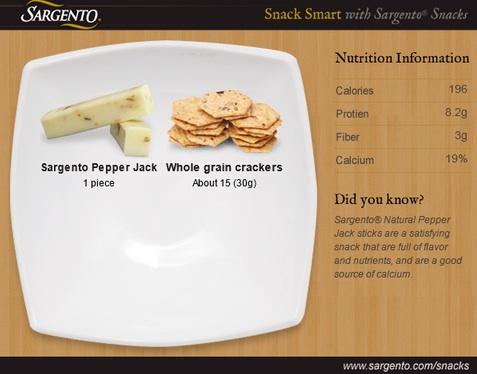 Obviously, the calories could change a bit based on the serving sizes you're eating, the size of your fruit, etc…but it's a great tool for giving you snack ideas!
Thanks to the lovely folks at Sargento, I got to try some of their cheese snacks. I've always been a mozzarella kind of girl, but they have some great flavored ones as well. Plus they're easy to take on-the-go or throw in my lunchbox:
A few things you should know about Sargento Natural Cheese Snacks:
They're a natural source of high-quality protein in a simple, calorie-controlled single serving.
They're full of flavor so you don't have to sacrifice on taste.
They come in tons of different varieties so there's something for everyone!
I've been enjoying the plain ones with fruit: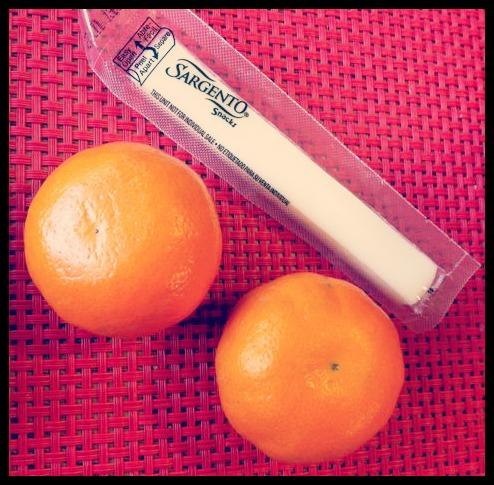 And I love cutting up the flavored ones into cubes and eating them with Triscuits!
Here's a list of all the flavor options they have available:
Sargento Cheese Sticks

Colby-Jack Sticks
Pepper Jack Sticks
Sharp Cheddar Sticks
Vermont Sharp White Cheddar Sticks
Reduced Fat Colby-Jack Sticks
Reduced Fat Sharp Cheddar Sticks
Reduced Sodium Colby-Jack Sticks

Sargento String Cheese

String Cheese
Light String Cheese
Reduced Sodium String Cheese

Sargento Natural Blends

Cheddar-Mozzarella Cheese Snacks
Double Cheddar Snacks
Sharp Cheddar-Jack Snacks
Provolone-Mozzarella Snacks
For more info on Sargento Natural Cheese Snacks, be sure to check out their Facebook page where they share all sorts of great recipes ideas!
Let's chat:
What are YOUR favorite healthy snacks? 

Do you plan ahead and bring snacks with you throughout the day or do you just rely on whatever you can find when you get hungry?
Enjoy!
–Lindsay–
Sargento compensated me for this post. All thoughts and opinions are my own.  
LEARN HOW FOOD AFFECTS YOUR BODY.
Get my free Table Talk email series where I share bite-sized nutrition information about carbs, protein, and fat, plus bonus information about snacks and sugar!