Hi Friends!
It's time to talk about the breakfast sandwich. So, here's the deal. My husband's not a breakfast eater. Never has been. I am. Always have been. We've been together for almost 10 years and I still have yet to convert him. BUT, we're finally making progress! Over the past few weeks I've decided to make it my mission to get him eating breakfast every day….I'm gonna write a whole post about some of the options that I've used successfully so far…but for now, I just had to share this super easy breakfast sandwich with you guys.
This sandwich is ready in under 2 minutes.
There goes the "I don't have time" excuse.
It can be made without using the stove.
There goes the "it's too much work" excuse.
And it tastes good!
Win.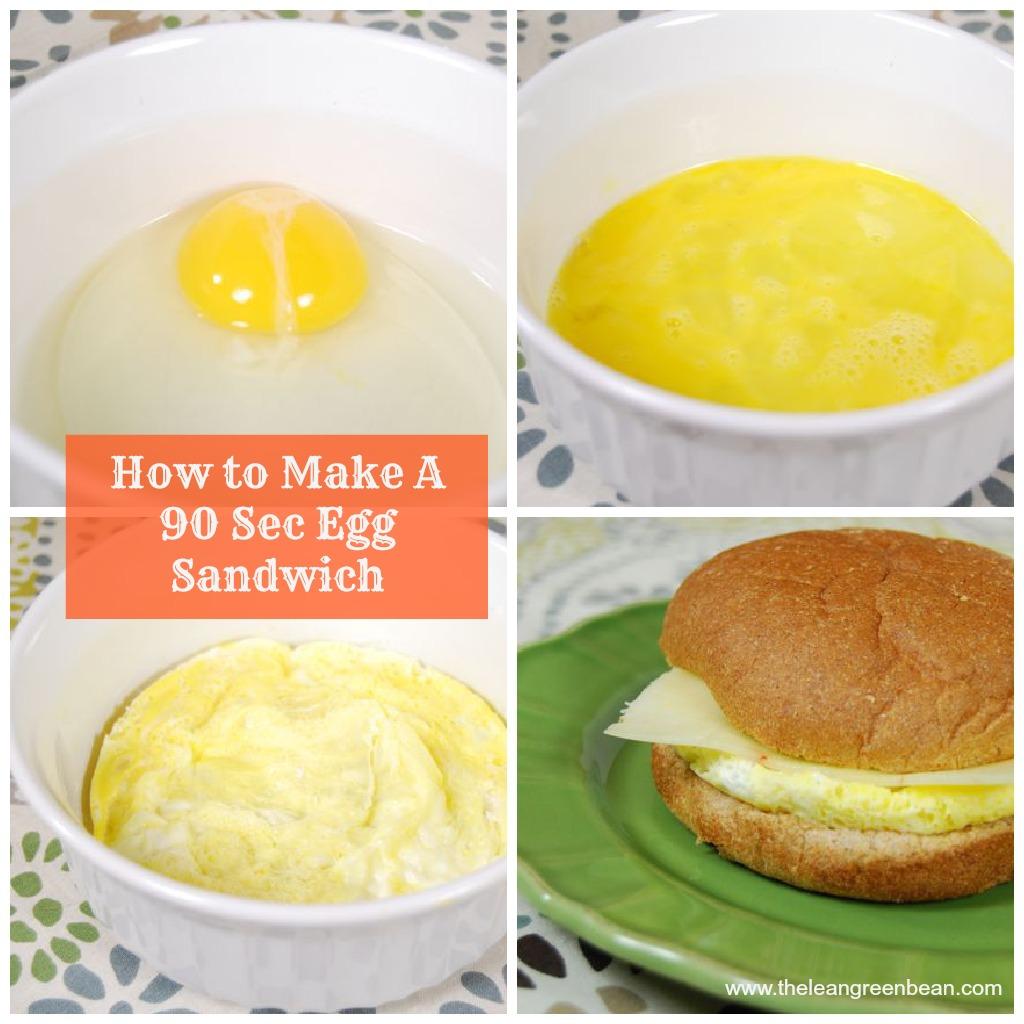 Breakfast Sandwich in 90 Seconds
A bun/2 slices of toast/an English muffin (whatever floats your boat)
1 or 2 eggs
A slice of cheese
Here's what you do:
1. Put the bread in the toaster.
2. Crack an egg into a bowl.
*I use the same large ramekins I use to make my pot pies in*
3. Cover the bowl with a paper towel and put it in the microwave.
4. Microwave for about 40 seconds.
*Play around with your microwave to find the right amount of time*
5. Remove from the bowl, place on bread, top with cheese, devour.
*I tried this with two eggs in one bowl and it didn't work out…so if I want two eggs, I make one, take it out of the dish and then make another one and stack them on my bread*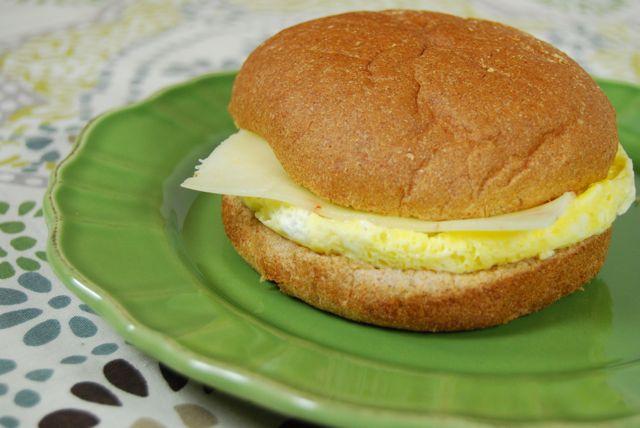 So there you have it friends! An on-the-go breakfast sandwich in 90 seconds. If you're looking for more on-the-go breakfast ideas, you could also try my healthy breakfast bars!
Enjoy!
–Lindsay–