Hi Friends!
Time for another heartfelt post. It's been a while, yes?  Here we go.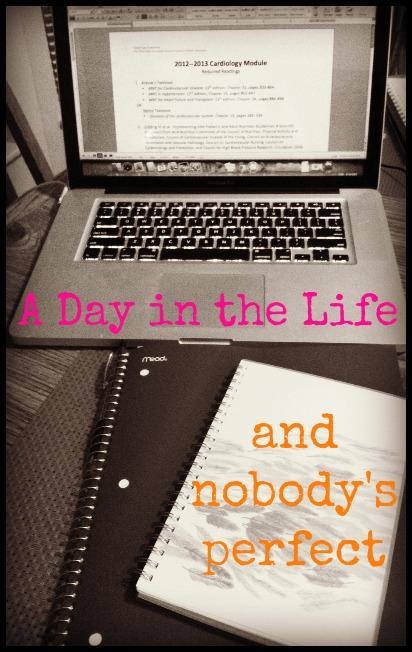 As a general rule, bloggers are busy people. Whether blogging is your hobby, a part-time job, or even if it's a full-time job, it's rarely the only thing you have going on in your life. More than likely, you're being pulled in a million different directions, trying to do a million different things…just like me. Over the past few weeks, several people have said some version of the same thing to me. It's been phrased in different ways, from different people- strangers, bloggers I respect, friends- but essentially what it boils down to is them telling me that "I've got everything figured out and I balance everything really well."
While in a way that IS true- I have a great husband, I'm super close to finishing something I've been working towards for 3+ years, I have a blog that I love, etc…in another way it couldn't be farther from the truth.
I'm writing this post to show you guys that even thought I may do a good job of making it seem like i have everything figured out all the time- I don't. But  that's ok. I do a lot. I'm a wife, an intern, a blogger, a daughter, a friend, a freelance writer, an athlete. I'm busy. And sometimes I take on more than I probably should. But my heart is in the right place. I'm doing everything I do because I love it. And i'm doing the best I can. And that's all that matters.
Because nobody's perfect.
Today I thought I'd give you guys a peek into a day in my life right now. Obviously every day is a little bit different but this should give you little glimpse into life lately:
(Mom, please don't read this part…I promise I catch up on my sleep on the weekends!)
6:00am- wake up
6:00-7:00- feed the animals, eat breakfast, drink coffee, get dressed, read blogs, promote my blog post for the day, spread the love for some other people's blog posts
7:00- out the door
7:00-7:30- drive to my internship. If i leave by 7, I can get there by 7:30. If i leave at 7:15, I won't get there until closer to 8. I'm lucky that for this rotation, my preceptor is very flexible and I can pretty much come in whenever I want as long as I'm there by 9 and then work 8 hours. However, I've been choosing to work 7:30-3:30 to minimize the time I have to sit in rush hour traffic.
7:30-3:30- work
3:30-4:00- drive home. Sometimes I don't leave work until 4 and then i get home around 4:40ish.
4:00-5:00- feed the dogs, unpack my lunch box, throw the ball for tucker, check my email, respond to emails
5:00-6:00- hubby comes home. I collapse on the bed and stare into space, occasionally take a  nap, chat with hubby, try to decompress from the day
6:00-8:00- answer foodie penpals emails, deal with foodie penpals problems, answer more emails, think about dinner
8:00-9:00- make dinner, eat dinner, take pictures of dinner
9:00-10:30- pack my lunch, respond to comments, work on internship assignments like case studies, modules, medical terminology, presentations, etc…, put the  finishing touches on tomorrow's blog post
10:30-11:30- workout (lately running, or walking the dogs about 3 miles to get my steps in)
11:30-12:00- stretch, guzzle water, eat again
12:00-12:30am- shower, collapse into bed
6:00 am- get up and do it all over again
——————————–
So there you have it. Like I said, every day is a little bit different. Some days I do get to bed before midnight. Most days I don't.
As you can from the schedule above, I definitely don't have things totally figured out.
Am I sleeping enough? No.
Am I eating enough? Usually, but not always…when I'm stressed, or I really don't get enough sleep, I tend to spend some of the day feeling sick to my stomach.
Am I spending enough time with my hubby? Not always.
Do I call my family as often as I should? No.
Have I gotten so wrapped up in my own life that I've forgotten to celebrate important milestones with my friends, like birthdays and anniversaries? Yes.
Am I lifting weights as often as I should? No.
But I'm trying. And nobody's perfect.
I knew going into this internship that it would be a HUGE learning experience. And it has been. Trying to readjust to working full-time AND keep up a blog has been a challenge. Trying to fit in everything that I need to do during the hours before and after work has been hard.
But each week I'm getting better.
So what am I doing right?
1) I've gotten really good at going to bed early on the weekends. In fact, usually on Fridays I come home from work and face plant into bed for 2-3 hours, get up, eat dinner and then go back to bed by 9:30 or 10. Exciting life, eh? And then I repeat that early bedtime on Saturday night. Is that ideal? No. Do I know that I should be getting more than 5-6 hours of sleep during the week? Yes. Luckily I've never been one to require tons of sleep. I can function pretty darn well on about 6 hours. But that doesn't mean I shouldn't be trying to get 8 hours.
2) I pretty much rock at being an intern. I love what I'm doing and that makes it easy to work hard while I'm there and do a good job.
3) I've also been doing a pretty good job at working out. Even though I'm tired. And most nights I don't have time to get to it until 10 or 11pm, I'm still doing it. And i've had some pretty darn good late night runs! Have I been lifting weights as much as I should? No. But when I'm trying to get 10,000 steps in each day, and I sit at a desk for 8 hours so that when I come home I only have 2,000-3,000 of those steps done…something's gotta give. I'll choose running 3 miles over standing still and lifting weights. BUT, I know weight lifting is important. So i'm making an effort to lift at least one day on the weekend, when I have more time to get my steps in doing other things. And now that I'm getting more and more used to my schedule, I plan to try to fit in one more day of lifting during the week. 2 days/week is better than nothing.
Nobody's perfect.
I also know that when I switch to a next rotation, that doesn't involve sitting at a desk quite as much, I may come home with many more steps…and then i'll adjust my routine again. Life is constantly changing.
As for spending more time just being?  Just doing nothing besides sitting and relaxing with my hubby? I'm working on it. Do I know it's important? Yes. Do I have approximately one million other things that I feel like I could be doing at any given time? Yes. I've always struggled with that. But that's just it. I COULD be doing them. I don't always NEED to be. The world won't end if I don't get a blog post up the next day, or don't respond to an email until tomorrow. I'm trying to remember that. And take a step back.
But nobody's perfect.
I no longer have the time to physically write a  blog post every day. I've pretty much had to learn how to get ALL my blog posts for the week done ,or at least mostly done, on the weekends. It's been an adjustment. But I'm getting better. I downloaded an editorial calendar widget (who knows why I didn't do this earlier?!) It's AMAZING! I can see the entire month, schedule posts out a couple of weeks and see where I need to fill in the blanks.
So, since I like to keep it real here on the blog, I wanted to share all of that to you guys…because I'm sure a lot of you can relate. And this post is a reminder to myself, as well as to all of you. Everyone has busy schedules. Just remember that it's ok to not have everything figured out. And those people you're comparing yourself to…the ones you think are totally perfect, when you sometimes feel like a hot mess who has no control over her life? Those people are struggling to get everything figured out too.
Just because they make it look easy, doesn't mean it isn't hard.
But just because it's hard, doesn't mean it's not worth it. In fact, usually the hardest thigns are the the things worth working for. Because they're worth it.
So stop comparing your life to other peoples. Your life is YOURS. You're doing what YOU do. Not what other people are doing. Find a schedule that works for YOU. Figure out what you care about most and work those things into your schedule. Don't feel like you have to run 10 miles before work just because there's 45 other people out there doing it…if you really don't like running. That's not benefitting anyone.
And do the best you can…because that's all anyone can ask of you…and that's all you should ask of yourself.
I'm a work in progress. Imperfectly perfect. And that's ok.
–Lindsay–
LEARN HOW FOOD AFFECTS YOUR BODY.
Get my free Table Talk email series where I share bite-sized nutrition information about carbs, protein, and fat, plus bonus information about snacks and sugar!