These Kid-Friendly Food Prep Recipes are great additions to your weekly meal prep sessions. Having healthy options on hand for breakfast, lunch, dinner and snack time can help you eat healthy during busy weeks!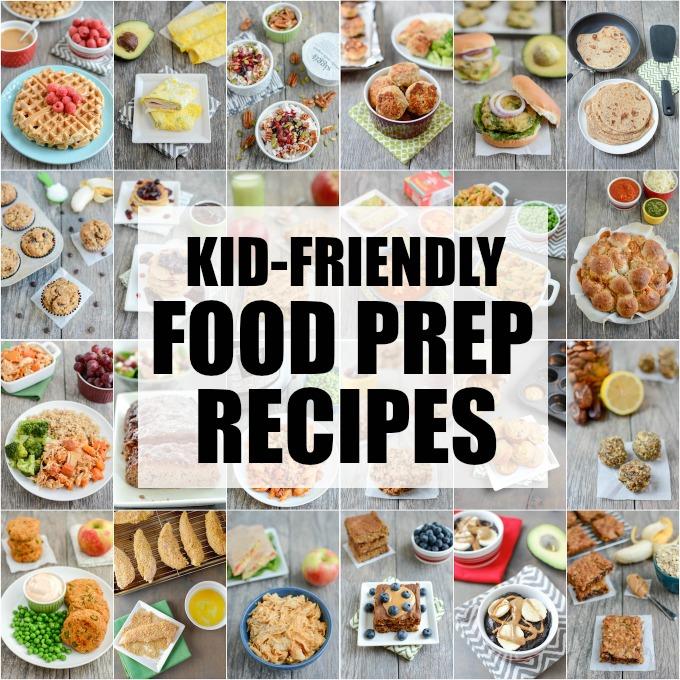 Hi friends!
I've been meaning to pull this post together for a while now and finally got it done. As I mentioned yesterday, I've really been focusing this year on doing at least a little food prep each week, even if I'm tired, or busy, or have fussy kids. I know from experience how helpful it is during the week, especially when it comes to feeding Squish. Having healthy meal components cooked and ready to go is crucial for allowing me to throw together healthy meals QUICKLY to avoid a meltdown.
I've rounded up some of my favorite Squish-approved recipes from my site. I've made every single one of these recipes multiple times during my Sunday Food Prep sessions so I know that they hold up well even when made ahead of time and can be enjoyed daily throughout the week.
If you're looking for food prep ideas for your kiddos, these recipes are a great place to start. Like I tell everyone….you don't have to prep all of your meals and snacks ahead of time, but every little bit does help. Choose the meal or snack time you struggle most with during the week and start there. Prep a couple of breakfast options or healthy snacks and see how much it helps. With practice, it'll get easier and you can start gradually doing more and more each session.
[clickToTweet tweet="Ready to start doing weekly food prep? Check out these easy, kid-friendly food prep recipes!" quote="Ready to start doing weekly food prep? Check out these easy, kid-friedly food prep recipes!"]
So here we go: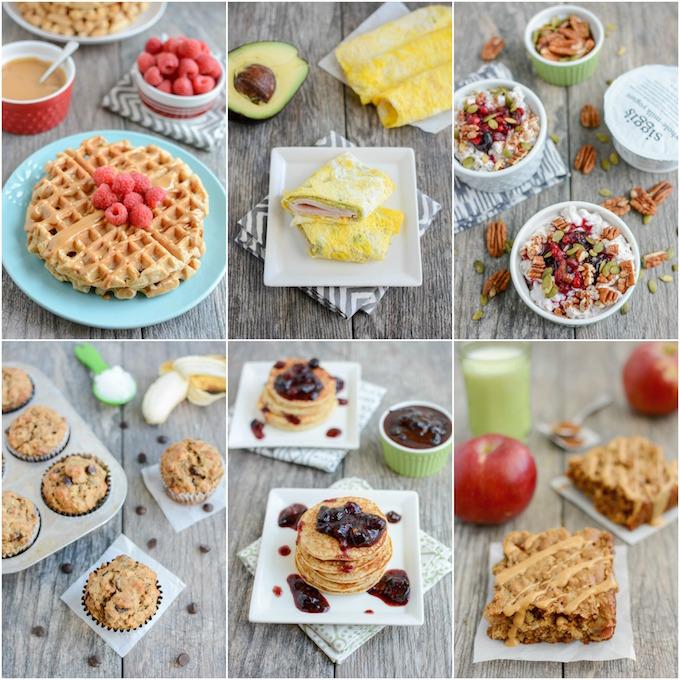 Breakfast
Other ideas:
Oatmeal or Overnight Oats.

For Squish I often cook 1 cup oats with enough milk to cover them, a chopped apple, some cinnmaon and 2 Tbsp peanut butter in the microwave for about 3 minutes. During the week I portion it out and serve it cold but you could also reheat it if desired.

French Toast Waffles

Prep french toast like you normally would, but throw each piece in the waffle maker! Fun to eat and you don't have to worry about flipping it on the griddle.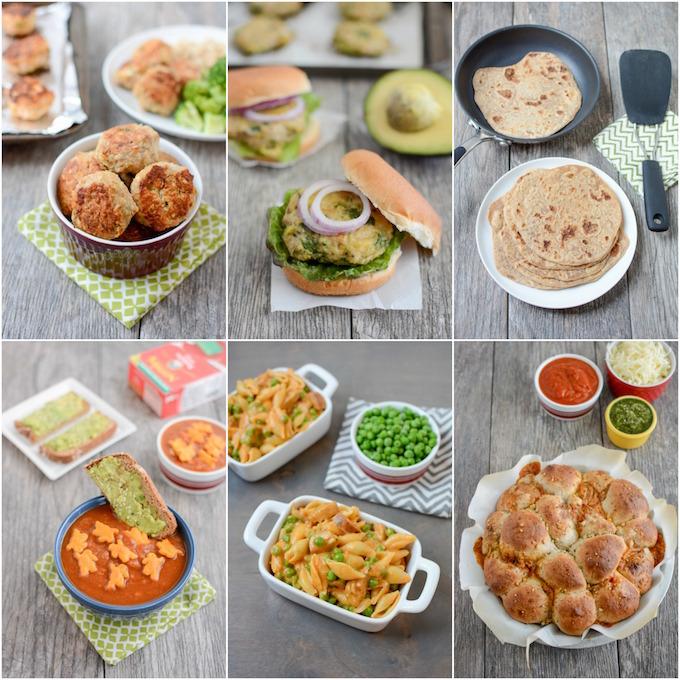 Lunch 
Other Ideas:
Pre-cut or slice veggies to easily add to lunch plates.
Make more than enough for dinners so you can serve the leftovers for lunch!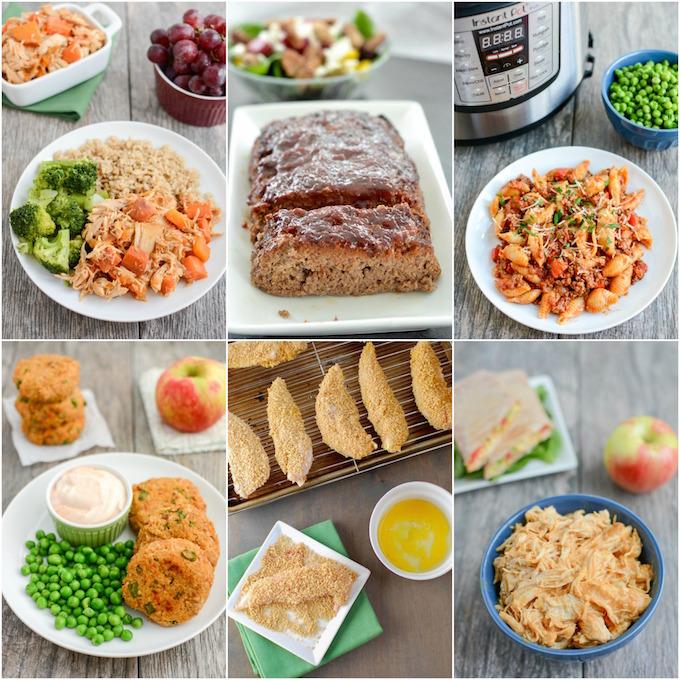 Dinner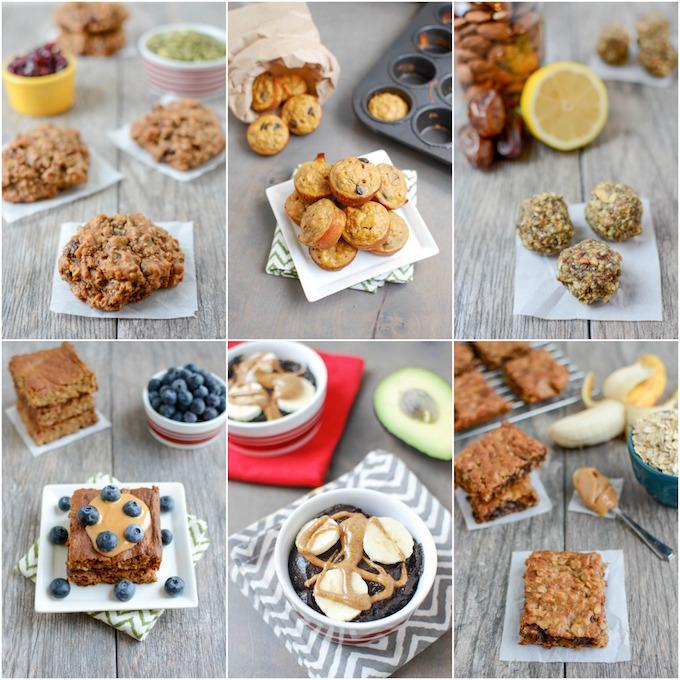 Snacks
I hope this gives you some inspiration! If you don't currently food prep, I challenge you to pick one recipe to try this week!
To see what I prep during my food prep sessions each week, check out my weekly posts here. And if you want more food prep advice, check out my ebook: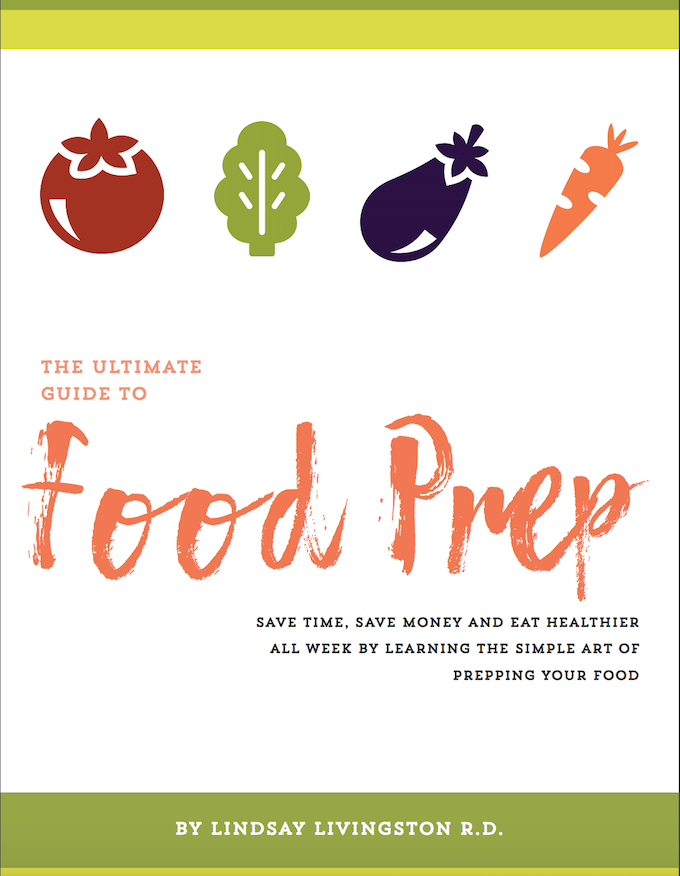 The Ultimate Guide To Food Prep
Enjoy!
–Lindsay–
LEARN HOW FOOD AFFECTS YOUR BODY.
Get my free Table Talk email series where I share bite-sized nutrition information about carbs, protein, and fat, plus bonus information about snacks and sugar!