Make several batches of these Freezer Chicken Tenders ahead of time and stick them in the freezer. On a busy night, just pull them out, bake from frozen and have dinner on the table in 30 minutes!
Hi Friends!
I've got a good one for you today! I first mentioned these chicken tenders in my 15 Freezer Meals and Snacks post that I wrote about the food I prepped before Squish was born. These worked out so well that I've made them several times since then and currently have two batches in the freezer. They're perfect for nights when we're out of groceries or when I'm just took tired to cook.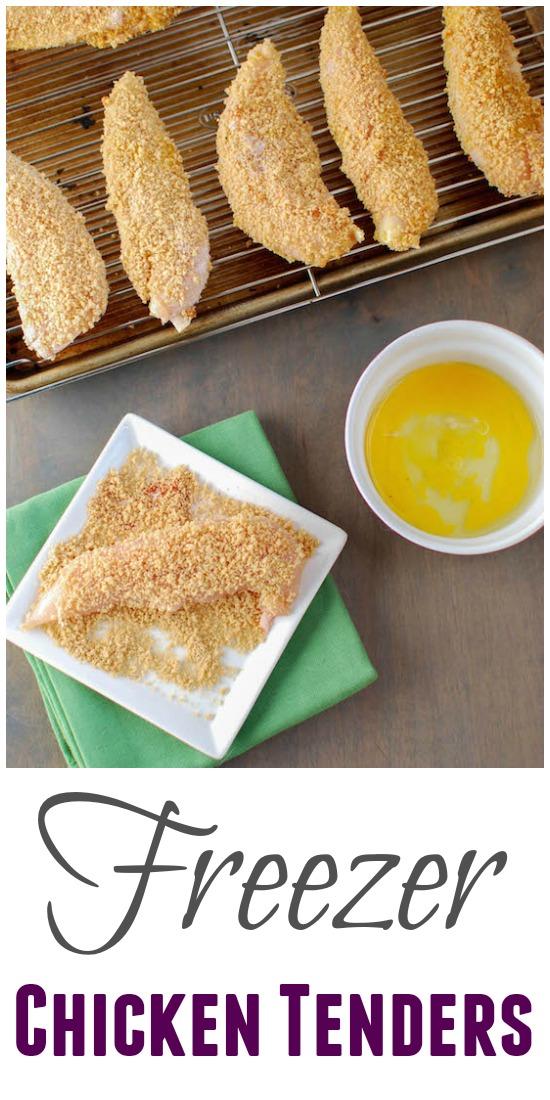 It's easy to make several batches at once so you can stock your freezer and you can bake them straight from frozen so you don't have to remember to thaw anything out!

Freezer Chicken Tenders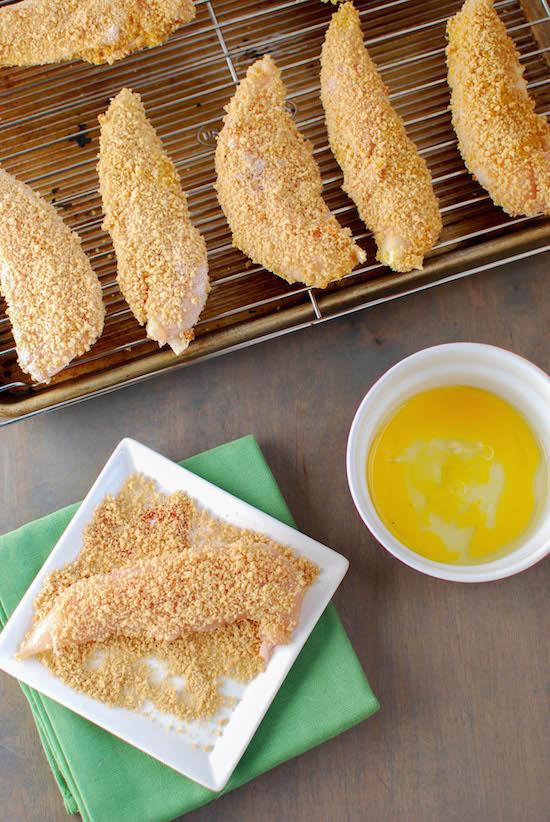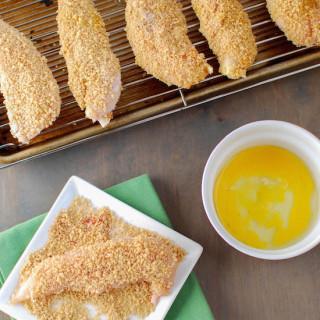 Stock your freezer with a few batches of these chicken tenders. When you're ready to eat just pop them straight into the oven!
Ingredients
1

pound chicken tenders

1/2

cup panko breadcrumbs (i use whole wheat)

1/2

tsp paprika

1/4

tsp cayenne

Black pepper, to taste

1

egg

3

Tbsp flour
Instructions
Place the flour on a small plate, the breadcrumbs and seasonings on another and the egg in a bowl (poke the yolk and stir it around until mixed).
Dredge each chicken tender in flour, then dip in the egg and then coat with breadcrumbs.
Line the tenders up on a plate or pan and freeze for at least 2 hours.
Remove from pan and place in a large ziploc bag. Remove as much air as possible and store in the freezer.
When ready to eat, place a cooling rack on a large baking sheet and place tenders on the rack (or just place on a greased or foil-lined cookie sheet)
Bake from frozen at 375 degrees for 30 minutes or until tenders reach 165 degrees F.
I bake mine on a cooling rack and they come out nice and crispy- perfect for dipping in ketchup, bbq sauce or honey mustard sauce!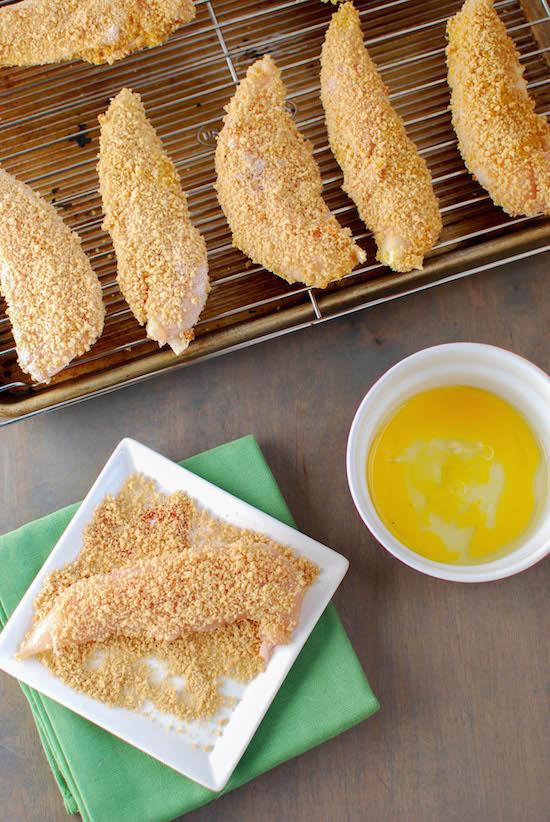 Enjoy!
–Lindsay–