Are you ready to learn the secret to less stress around mealtime?
MEAL PREP.
Even 1 hour on the weekends can make a huge difference in your ability to have quick, healthy food options on hand during a busy week.
I'm a Registered Dietitian and mom of three young kids and I've been doing meal prep for the past 10 years. In this course, I share all my best tips and tricks to help you become a food prep expert.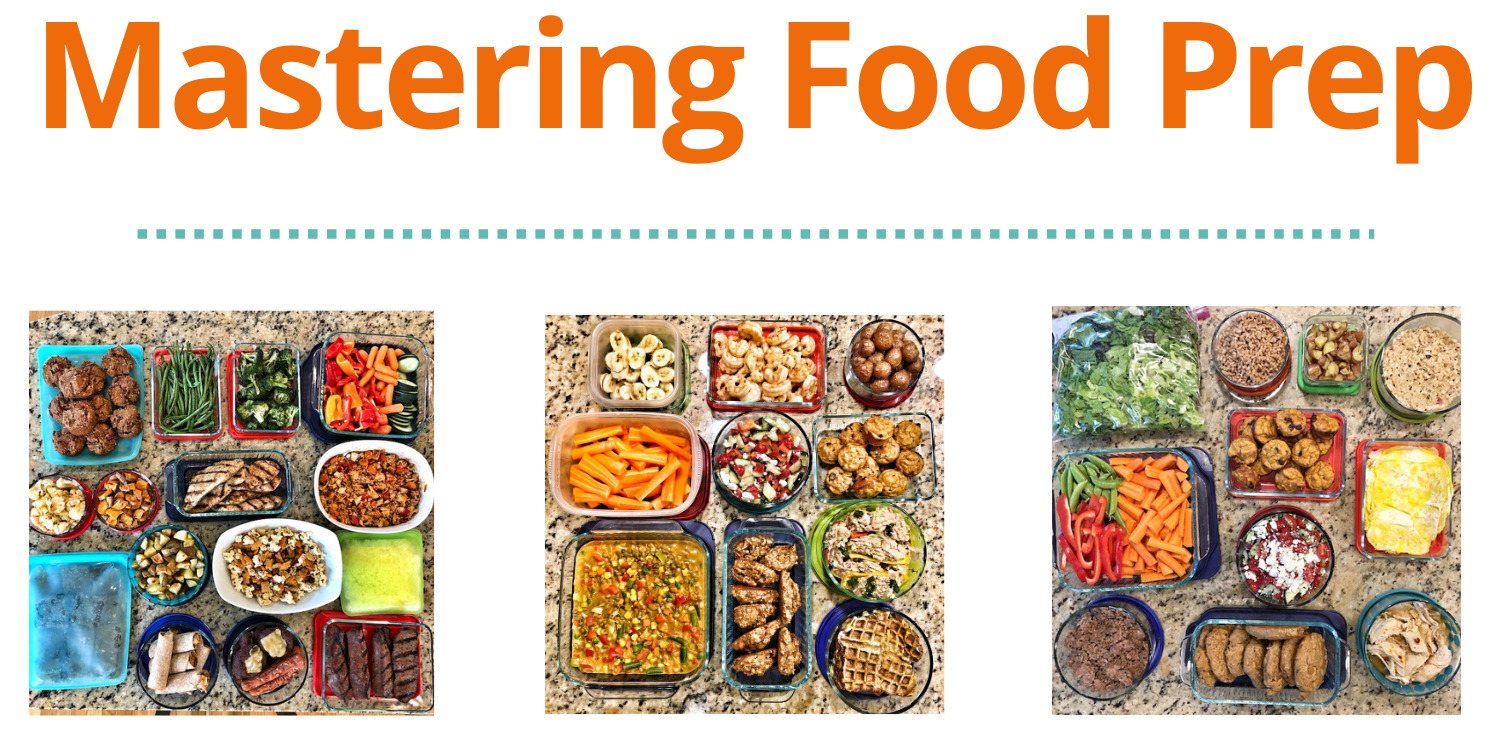 In this course there are 7 video modules, each one under 10 minutes, so you can go at your own pace. Here's what you'll learn:
Module 1: What Is Food Prep & Finding Your Food Prep Focus Area
I cover what food prep is AND what it isn't and teach you how to find your food prep focus area to help maximize the benefit of each food prep session
Module 2: 5 Steps to Food Prep
I walk you through the five steps to preparing for executing your next food prep session, including using my prep planning template
Module 3: Food Prep Beyond Dinner - Freezer, Breakfast & Snack
I teach you how you food prep can be useful to you even if you don't need help with dinner
Module 4: Adding Variety - Prep Method, Spices, Sauces
I give you ideas for changing things up if you feel like you're always prepping the same thing
Module 5: Flexible Food Prep- Mix & Match Lunches and 2x2 Dinners
I teach you about my flexible food prep method for making quick and easy lunches with variety and my 2x2 method for prepping 2 ingredients and turning them into 2 different meals
Module 6: Food Safety & Storage + Food Prep Tools
I cover some common questions I get about food safety for prepped food and share some of my favorite kitchen tools
Module 7: Troubleshooting - Leftovers, Lack of Time, Kids & What To Prep
I cover some of the most common food prep roadblocks I hear about and give you ideas for getting around them!
Plus you'll get some free printables and resources including:
Food Prep Template

An easy template you can use to plan and organize your food prep sessions

Spices To Try 

Common spices and what they pair well with to give you some new flavor ideas

Easy Sauce Ideas

Some simple sauce combos to try on meat and veggies you prep ahead of time

Easy Lunch Ideas

Plus link to amazon kitchen tools
"This course has simplified food prep down into a doable, easy process for me and has taken the guesswork out of me having to figure this all out."
"I love her ideas, tips, and strategies! She has so many to help each person find what will work for them in their current season in life. I realized I really can benefit from starting small with your focus area to maximize gains."
"I tend to go all-in and try to do it all when actually simple, small steps CONSISTENTLY implemented are what get you the biggest wins. Thank you, Lindsay, for making such a wonderful product at a reasonable price to help people like me to finally find success with food prep!!?" - Karin