These Easy Egg Wraps are perfect for a low-carb, high-protein snack. Make several ahead of time and fill with things like turkey, avocado, cheese, hummus and more.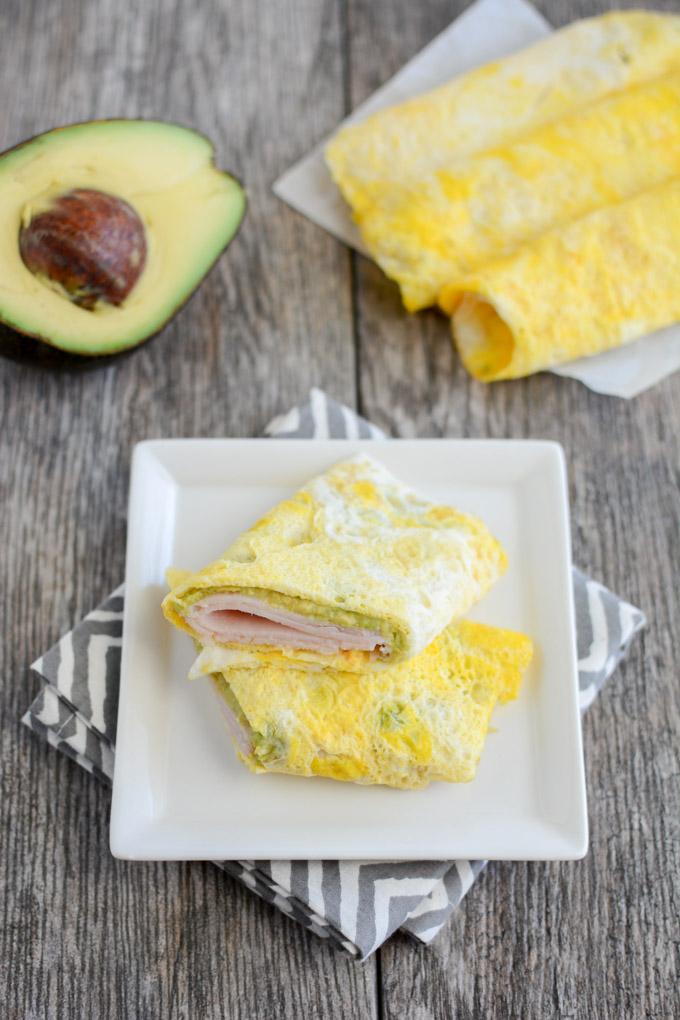 *Originally published May 2016*
Hi friends!
These Easy Egg Wraps just may be the world's easiest snack idea. They're also great for breakfast, lunch AND dinner. We've been making them for several years now and they're still one of my favorites, along with my kids!
Here's why I like them:
They're great warm or cold.
They can be made ahead of time.
You can fill them with anything you want.
They're super easy!
I actually prefer eating these cold so I often make a big batch of 10 or so at a time and just grab one or two for a snack each day during the week. They're similar to hard-boiled eggs in that they're low-carb, gluten-free, high protein etc but I don't care for hard-boiled egg yolks so this is an easier way for me to make sure I'm getting the nutrients of the whole egg!
These make a great lunch box addition! Especially with some cheese and pepperoni in them! Need more lunch box ideas? I have a whole guide! A Month of Easy Packed Lunches For Kids.
My oldest, who doesn't love hard-boiled eggs will eat these for breakfast if I warm them up so it's another quick option to have on hand.
Could you make egg white wraps with this technique? Sure could! You'd probably need 2-3 of them to make a wrap.
Egg Wraps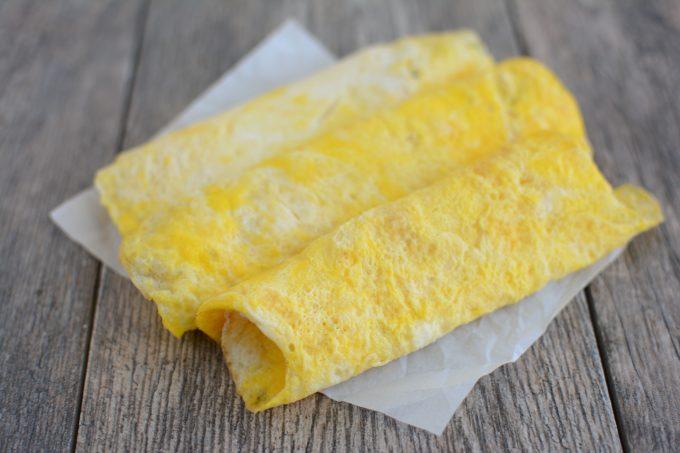 You guys won't believe how easy these healthy egg wraps are. The wraps themselves are literally one ingredient- an egg. It's basically like making a fried egg, just a little bit thinner and then filling it with other deliciousness. if you want to. If you're looking for easy egg recipes, this fried egg wrap is a must-try!
Here's how you make them:
Egg Wrap Recipe
Print
Easy Egg Wraps
These Easy Egg Wraps are perfect for a low-carb, high-protein snack. Make several ahead of time and fill with things like turkey, avocado, cheese, hummus and more.
Prep Time:

2 minutes

Cook Time:

2 minutes

Total Time:

4 minutes
Eggs
Optional fillings: turkey, avocado, cheese, hummus, fruit, yogurt, etc
Optional seasonings: salt, pepper, paprika, cayenne pepper, basil, oregano, etc
Instructions
Heat a small skillet over medium heat. Grease with butter or oil.
In a bowl, crack one egg and mix well with a fork.
Pour into a hot pan and tilt pan to spread egg into a large circle on the bottom of the pan.
Let cook 30 seconds. (Sprinkle with seasonings if desired)
Carefully flip with a large spatula and let cook another 30 seconds.
Remove from pan and repeat with as many eggs as desired.
Let egg wraps cool slightly (or fully), top as desired with fillings, roll and serve warm or cold.
Think you can handle that? So easy.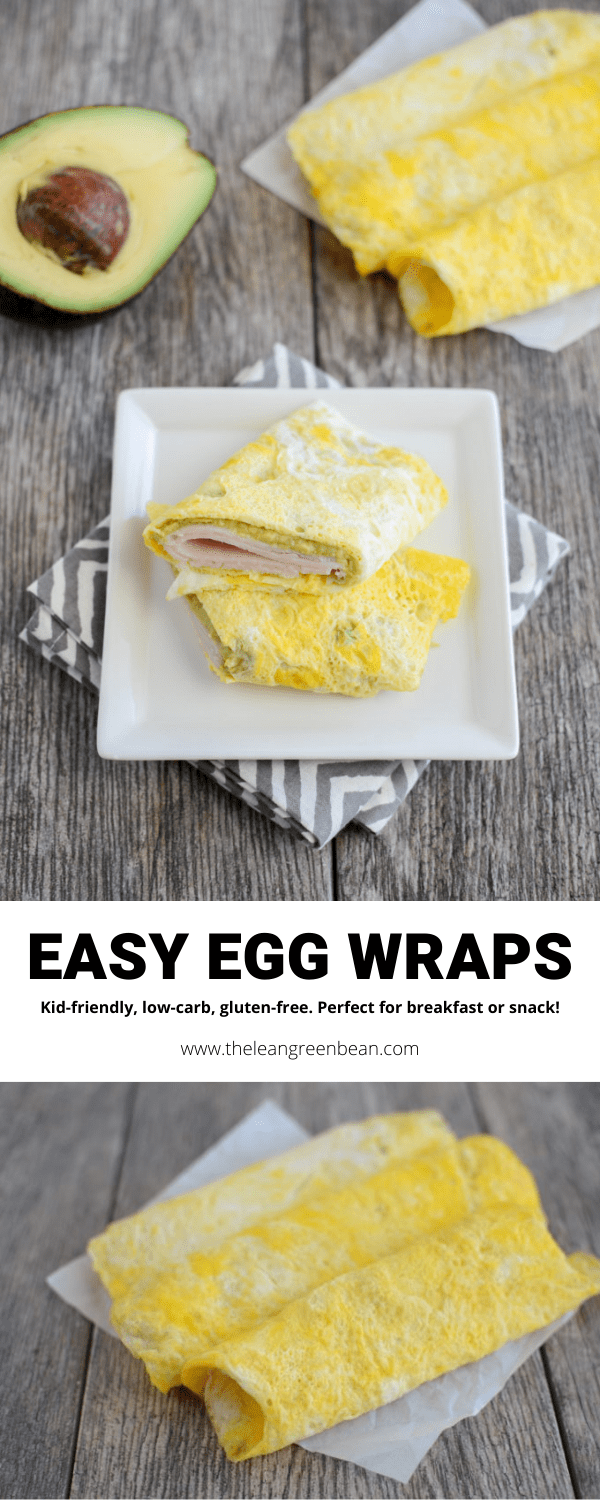 Choose to fill them however you'd like. My favorite combo was egg wrap + smashed avocado + turkey. Squish liked his warm with turkey, hummus and cheese and he also enjoyed one with yogurt and sliced strawberries.
The filling possibilities are endless and I love that you can make a bunch of these ahead of time and then fill them quickly for a snack on the run!
Want more egg recipes? Try my egg waffles or my microwave egg sandwich!
If you want more food prep ideas? Check out my Ultimate Guide to Food Prep!
Enjoy!
–Lindsay–
LEARN HOW FOOD AFFECTS YOUR BODY.
Get my free Table Talk email series where I share bite-sized nutrition information about carbs, protein, and fat, plus bonus information about snacks and sugar!