These Kid-Friendly Baking Recipes are perfect for getting into the kitchen with your kids. They're packed with vegetables, legumes, beans and more for healthy snacks the kids will love!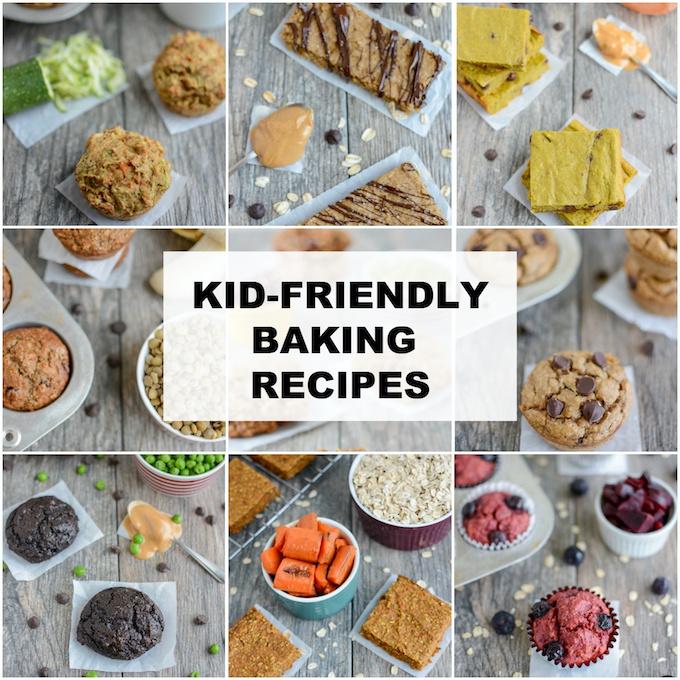 Hi friends!
This round-up of kid-friendly baking recipes is another post that has been on my list for a while now. If you've been following for a while, you know I'm a big fan of boosting the nutrient content of your baked goods. I'm constantly adding vegetables, nuts and seeds, beans and legumes and more to my muffins, bars and cookies. And guess what? Kids love them!
Healthy Baking Recipes
I thought it might be handy to put all of my nutrient-packed baked good recipe links in one place so you can browse them! Here are almost 30 healthy baking recipes to get you started. That means you can grab your kids and head to the kitchen to make a new snack each week for the next several months. These recipes are also great for getting in the kitchen with kids! Many are made in a food processor and they can just dump everything in and blend! This Cuisinart 11 cup food processor is probably my favorite kitchen appliance (aff link).
Kid-Friendly Baking Recipes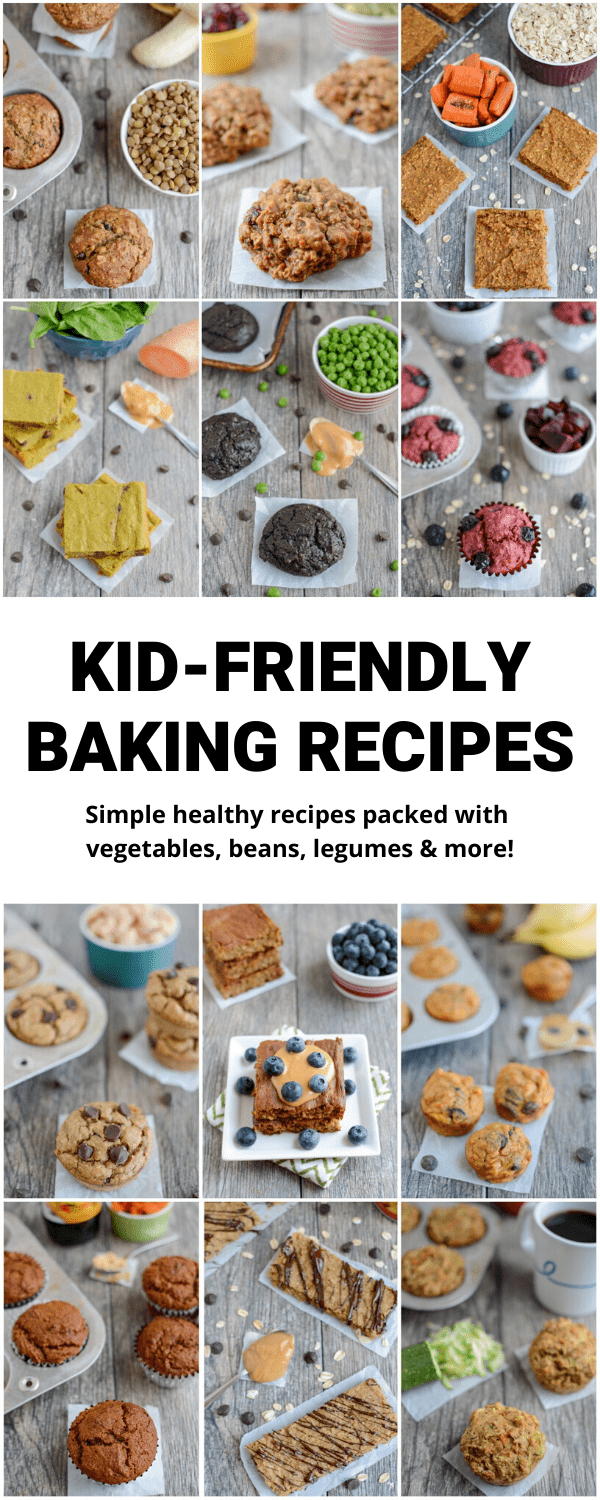 Here are links to all the recipes:
Healthy Lentil Recipes
Healthy Baking Recipes With Beans
Healthy Zucchini Recipes
Healthy Carrot Recipes
Healthy Sweet Potato Baking Recipes
Healthy Pumpkin Recipes
Other Healthy Baking Recipes
There you have it! Work your way through this list with one recipe a week and you'll be set for the next several months! Oh, and if you're more of a physical paper copy kinda person, I got you!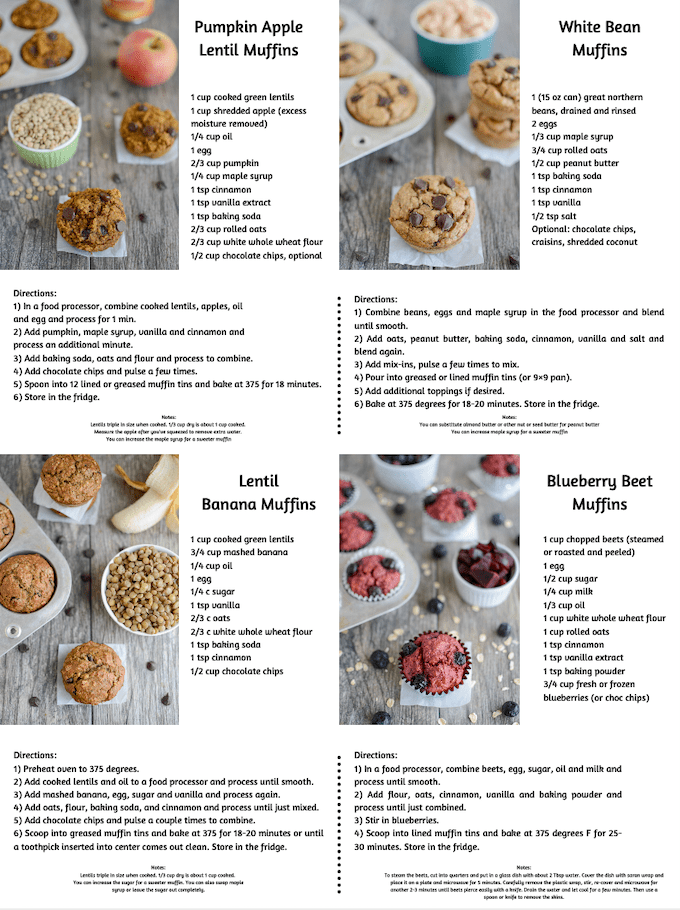 I took all the recipes and put them into a PDF that you can grab for free! Just drop your email in the box below and you'll immediately get a free eight-page PDF with all 28 recipes.
Enjoy!
–Lindsay–
LEARN HOW FOOD AFFECTS YOUR BODY.
Get my free Table Talk email series where I share bite-sized nutrition information about carbs, protein, and fat, plus bonus information about snacks and sugar!