This Easy Pumpkin Bread recipe is so simple! Just mix, pour and bake your way to the perfect loaf  every time!
Hi Friends!
I've been trying to stay busy to keep my mind off the baby-waiting game and in my world that means a lot of time in the kitchen. I opened a giant can of pumpkin the other day, which lead to me making some experimental granola bars that still need a little tweaking…as well as my first pumpkin bread of the season. I'm a sucker for quick breads – banana, zucchini, pumpkin…you name it, I love it.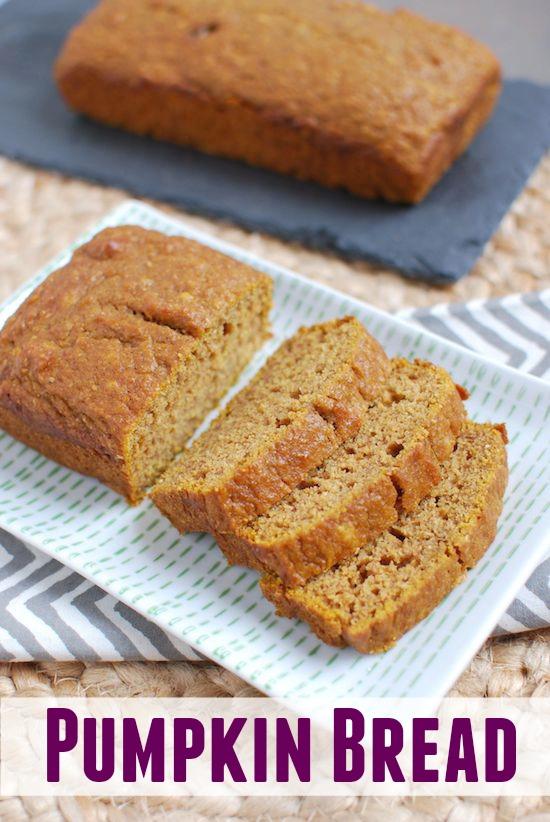 Until now, I didn't really have a go-to pumpkin bread recipe. That may have changed as this one turned out really well. I actually started out planning to make Pumpkin Gingerbread using this recipe. At the last minute, I decided I just wanted plain pumpkin bread so I used that recipe as a guide, threw together this simple recipe and hoped for the best!
Print
Easy Pumpkin Bread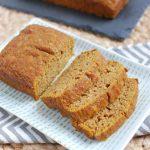 A simple, one bowl recipe for a moist, flavorful loaf of pumpkin bread.
Author:
Prep Time:

5 minutes

Cook Time:

35 minutes

Total Time:

40 minutes

Yield:

1
Ingredients
1 stick butter, melted
1 cup pumpkin puree
2 eggs
2/3 cup brown sugar
1 teaspoon cinnamon
1 teaspoon vanilla extract
1 teaspoon baking soda
11/2 cups white whole wheat flour
Instructions
Combine butter, pumpkin, eggs and sugar in a large bowl and mix well.
Add remaining ingredients and stir until just combined.
Pour into greased loaf pan (or two mini pans) and bake at 350 degrees F for 35 minutes or until a toothpick inserted into the middle comes out clean.
About as easy as it gets, right? One bowl, minimal effort, delicious result!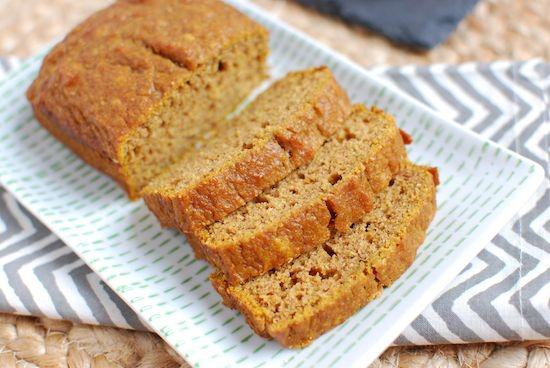 Now, who wants a slice?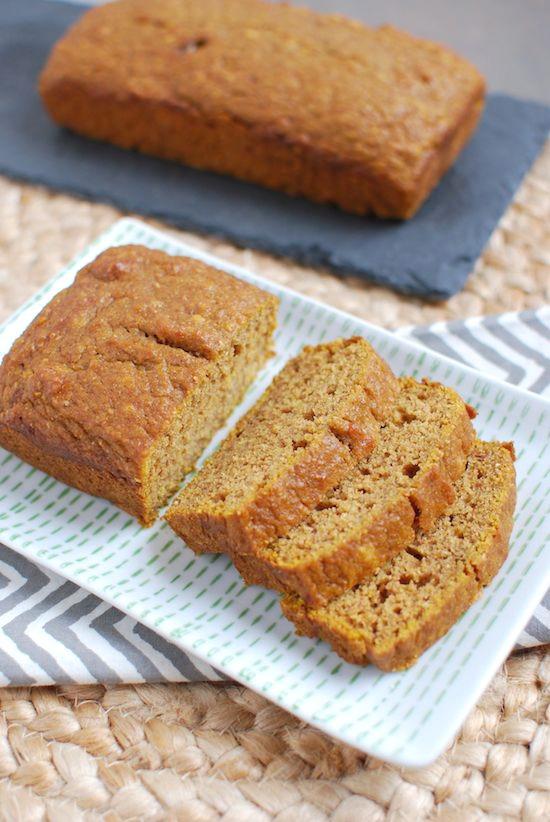 Enjoy!
–Lindsay–