These Pumpkin Gingerbread Muffins are bursting with flavor, deliciously moist and they make a great mid-morning snack!
Hi Friends-
I'm back! I've been in a bit of a blogging rut since baby was born and quite honestly, if I hadn't had the help of all my lovely guest-posters, you probably wouldn't have heard from me since October. But I think that's to be expected. Cuddling my baby requires less energy than cooking or engaging my brain to write a blog post 🙂
Anyways, the good news is that I'm finally starting to feel better and I'm ready to dive back into things! Plus, hubby's off work for a couple of weeks and my family was in town last weekend. All of the extra hands have given me some time to play around in the kitchen.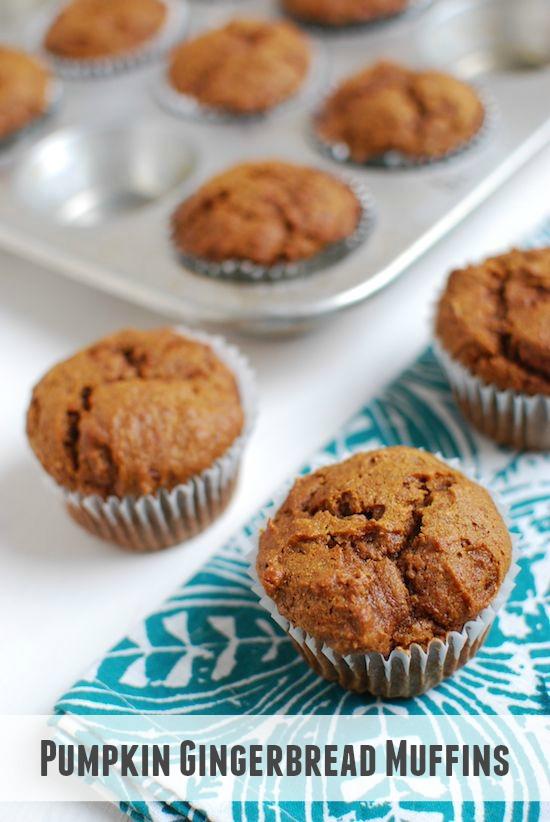 The first thing I made was these Pumpkin Gingerbread Muffins. As you guys know, I'm a huge muffin fan. I make my Peanut Butter Banana Oat Muffins all the time, but I was looking for something different. I started thinking about flavor combos and since winter, to me, means all things gingerbread – I started there. The pumpkin part came next. You really can't taste the pumpkin in these muffins…but I love using it in baked goods to keep them moist and add some extra nutritional benefits!
I started looking at recipes and then developed my own thanks to inspiration from this one and this one. Normally my muffin experiments take a few tries to get right but you guys….these came out PERFECTLY!
The fam gave them the thumbs up as well so I knew I had to share them with you! And what better way to kick off the new year than with some freshly baked muffins?! Make these tomorrow morning 🙂

Pumpkin Gingerbread Muffins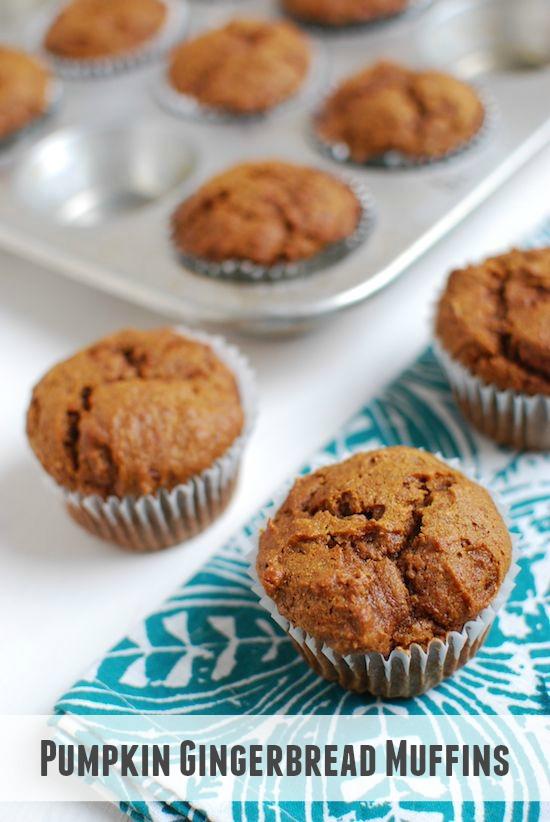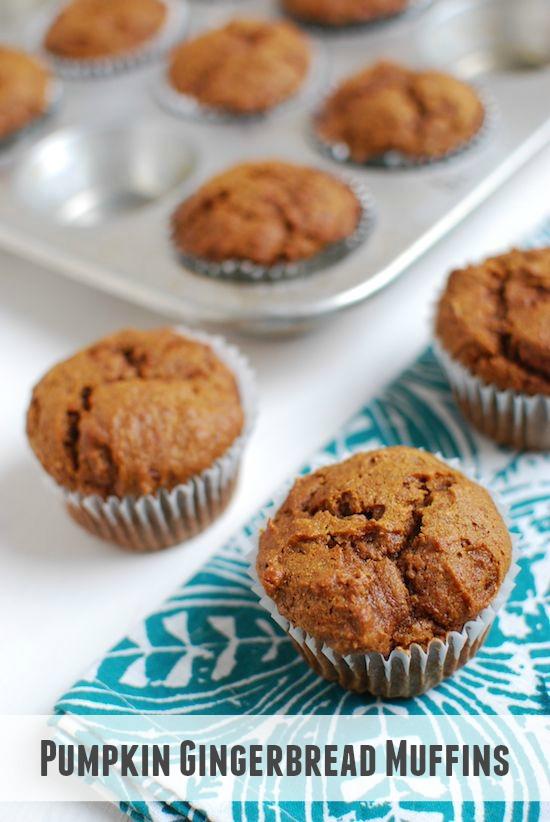 Packed with ginger flavor and full of the nutritional benefits of pumpkin and white whole wheat flour.
Ingredients
4

Tbsp butter, melted

2/3

cup brown sugar

2

eggs

1

tsp vanilla

1/3

cup molasses

2/3

cup pumpkin puree

13/4

cup white whole wheat flour

1

tsp baking soda

1/2

tsp baking powder

1

tsp cinnamon

2

tsp ground ginger
Instructions
Combine the first six ingredients in a large bowl and stir until well combined.
Add remaining ingredients and stir until just mixed.
Scoop into greased or lined muffin tins.
Bake at 350 degrees for 20-22 minutes.
I made 12 large muffins. Feel free to make yours smaller. I'm getting ready to make another batch of these today since I sent half of these home with my parents!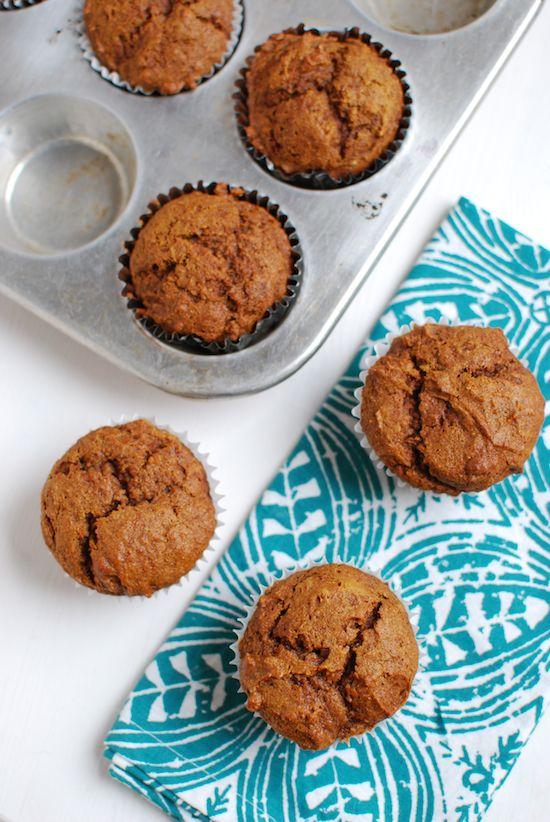 Happy baking!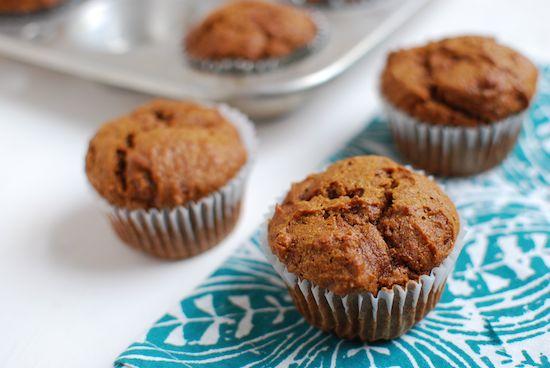 Enjoy!
–Lindsay–