Looking for healthy crackers for kids? Here are some of the healthiest crackers for both kids and adults! Plus crackers I like as a Registered Dietitian.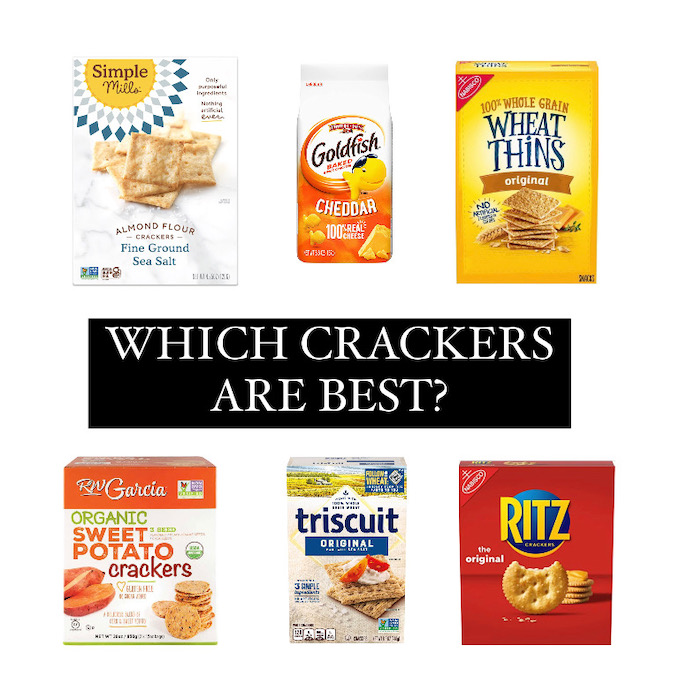 Hi friends!
All you have to do is walk down the cracker aisle to make it clear that there are endless options out there for this crunchy snack. Today I'm going to share some of my favorites! If you've missed any of our "best of store-bought posts" you can find them here:
Types of snacks:
---
Are Crackers Healthy?
As a Registered Dietitian, I get asked a lot "are crackers healthy?" I'm here to tell you they CAN be! Some of the benefits of crackers can include:
They can provide a serving of whole grains
They can help kids (and adults) eat other nutritious foods like peanut butter, turkey, chicken salad, bean dip, cheese and more!
They can provide carbs that can be used for energy.
They can be a source of protein and fiber.
Many cracker options made with nuts, seeds and whole grains can be part of a substantial meal or snack.
What about the less healthy crackers?
But guess what? Along with some of the more substantial crackers, there are also a lot of crackers out there that don't provide a whole lot of nutritional value. They're low in protein and fiber, they're not made with whole grains or nuts and seeds, and yet I believe they can still be part of a balanced diet! There are a lot of factors at play when I comes to picking the best crackers for you and your family. Let's consider a few:
Maybe you'd like to buy a cracker like Simple Mills Almond Flour Crackers but the price is too high and you can't afford them regularly.
Maybe there's a nut allergy or a school nut restriction that you have to work with so you can't have some of the nut-based crackers that tend to be higher in protein and fiber.
Maybe your kids are too young to eat some of the crunchier crackers without them being a choking hazard.
Maybe you buy less nutrient-dense options because they're the ones your kids eat and they help your kids eat other more nutrient-dense foods.
And maybe you believe all foods fit and you buy crackers because your kids enjoy eating them. You focus on feeding them a well-balanced diet and recognize that some foods are eaten for enjoyment, not nutrients!
If any of those apply to you, don't feel bad about the crackers you're feeding your family! I'm a Registered Dietitian with three kids and if you looked in my pantry on any given day you would see
Simple Mills
RW Garcia Sweet Potato Crackers
Wheat Thins
Goldfish
Graham crackers
---
Here's a video recap of some crackers I like and some crackers I have on hand in my pantry on any given day!
Which are the healthiest crackers for snacks?
If you are looking for a nutrient-dense cracker option to try, here are some guidelines:
Look for crackers made with whole grains, oats, brown rice, nuts and seeds.
Look for crackers with at least 2-3 grams of fiber.
Watch the sodium levels. Lower is better since most people consume a large amount of sodium each day. Aim for 150mg or less per serving.
Aim for low added sugar.
Don't be tricked by the words on the box. Often whole wheat or multigrain options are minimally different than the original versions when it comes to crackers. Check the label!
---
Healthy Crackers For Snacks
Here are some of my favorite options: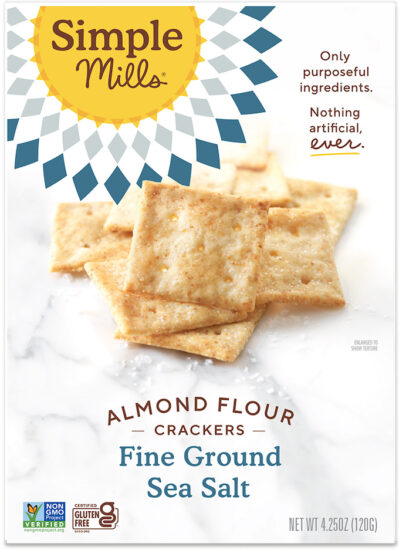 3 grams protein
2 grams fiber
230 mg sodium (this is a bit high)
Available at Costco!
Ingredients in the sea salt version: Nut and Seed Flour Blend (Almonds, Sunflower Seeds, Flax Seeds), Tapioca, Cassava, Organic Sunflower Oil, Sea Salt, Organic Onion, Organic Garlic, Rosemary Extract (For Freshness)
They also have a seed flour cracker line.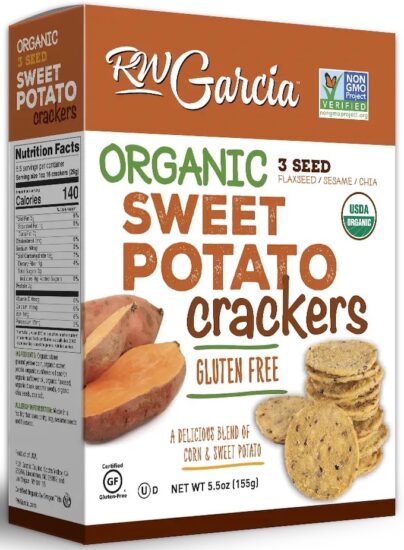 2 grams protein
1 gram fiber
50 mg sodium
Ingredients: stone ground yellow corn, sweet potato, sunflower or corn oil, flax seeds, black sesame seeds, chia seeds, sea salt
Available at Costco!
They have other flavors like beet, lentil turmeric and kale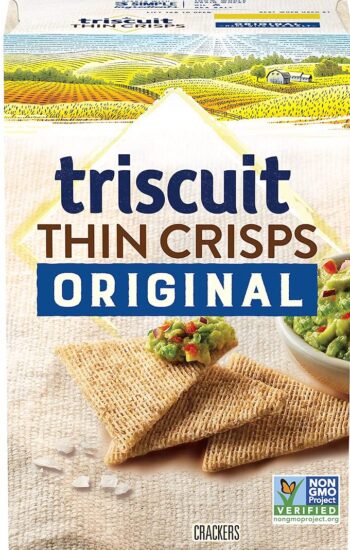 3 grams protein
4 grams fiber
170 mg sodium
Ingredients: Whole grain wheat, canola oil, sea salt.
Regular Triscuits are fine! They're just thicker and crunchier and can be harder for kids to eat!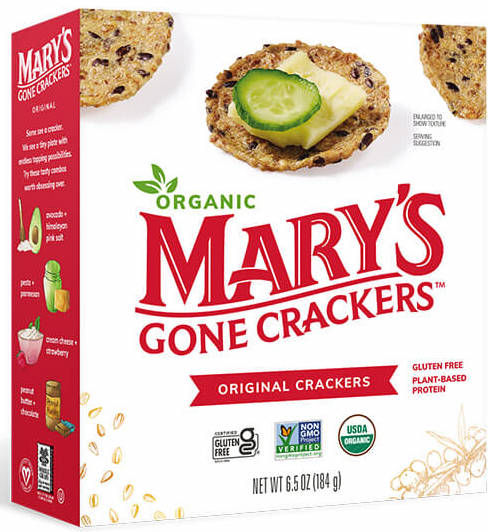 4 grams protein
3 grams fiber
180 mg sodium
Ingredients: Organic whole grain brown rice, organic whole grain quinoa, organic brown flax seeds, organic brown sesame seeds, filtered water, sea salt, organic wheat-free tamari (water, organic whole soybeans, salt, organic vinegar). Contains soy.
They also have a line of Super Seed Crackers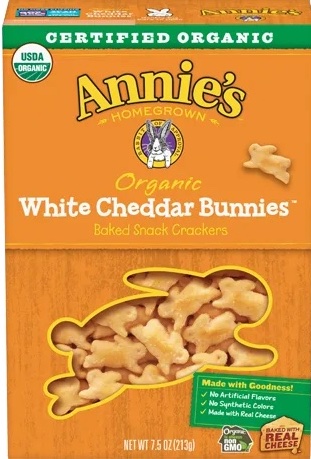 3 grams protein
2 grams fiber (the white cheddar bunnies have more fiber than regular)
150 mg sodium
Ingredients: Organic Wheat Flour, Organic Expeller-Pressed Sunflower Oil, Organic Cheddar Cheese (pasteurized organic milk, cheese cultures, salt, non-animal enzymes), Organic Dried Cheddar Cheese (organic cultured milk, salt, non-animal enzymes), Organic Whey, Salt, Organic Nonfat Dry Milk, Organic Yeast, Leavening (monocalcium phosphate, baking soda), Organic Paprika, Organic Onion Powder, Organic Cane Sugar, Organic Celery Seed, Non-Animal Enzymes.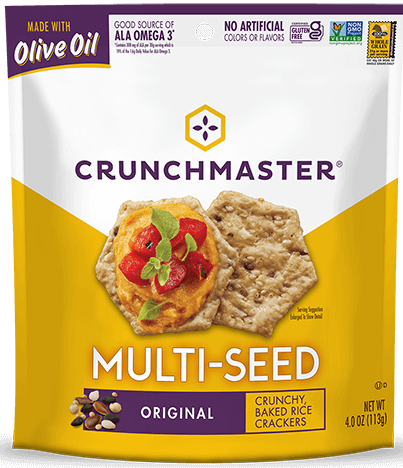 3 grams protein
2 grams fiber
150 mg sodium
Ingredients: Brown Rice Flour, Sesame Seeds, Potato Starch, Flax Seeds, Olive Oil, Amaranth Seeds, Quinoa, Salt, Tamari Soy Sauce Powder (Tamari Soy Sauce [Soybeans, Salt], Maltodextrin, Salt).
One of the few crackers made with olive oil vs other oils
---
What's in the more "kid-friendly" crackers
Let's take a look at a few of the more popular crackers that kids tend to like, such as Ritz, Wheat Thins and Goldfish. Sometimes we choose crackers for nutrients like protein, fiber, etc. Sometimes we choose crackers as a source of carbs to give us energy because they're a good vehicle for other nutrient-dense foods or just because they're fun to eat! A few things to point out.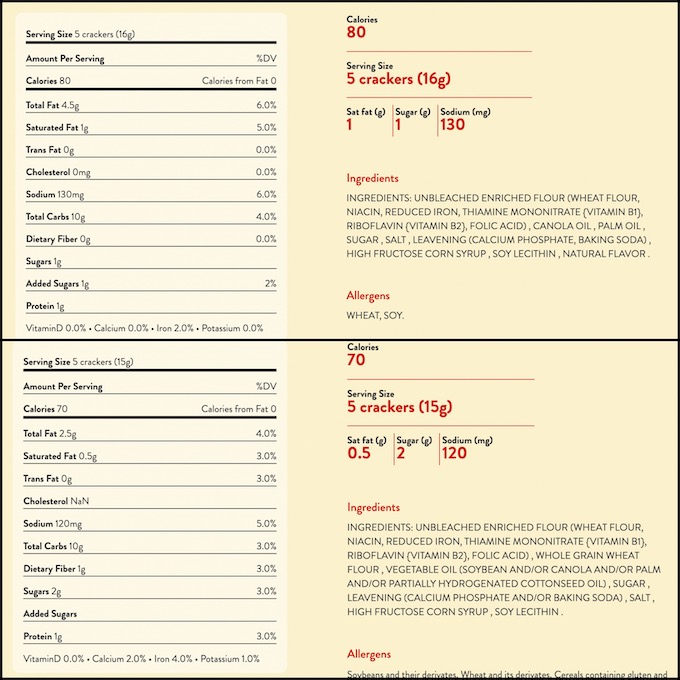 Ritz
Don't be fooled by marketing. Don't grab the baked with whole wheat ritz option because you think they're so much better than the original. If you compare the labels, the original on top, you can see they both only have 1 gram of protein and fiber and the same first ingredient (unbleached enriched flour). The baked with whole wheat just adds a little whole grain wheat flour but the effect is negligible. They both also contain high fructose corn syrup.
This is a similar issue in Club crackers – the multigrain Club crackers might sound healthy because of the word multigrain but they have 2g added sugar, no fiber and less than one gram of protein.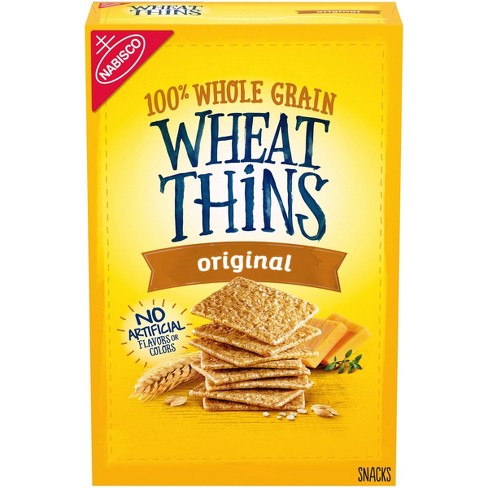 Wheat Thins
I give my kids wheat thins. I like that they have 2 grams protein and 3 grams fiber and that the first ingredient is whole grain wheat flour. They also help my kids eat things like guacamole, turkey and cheese, etc – things they wouldn't generally eat plain. Wheat Thins also have 4 grams of added sugar. While that's not ideal for crackers, it can still fit into a balanced diet, especially if you pair them with more nutrient-dense foods that are low in added sugar.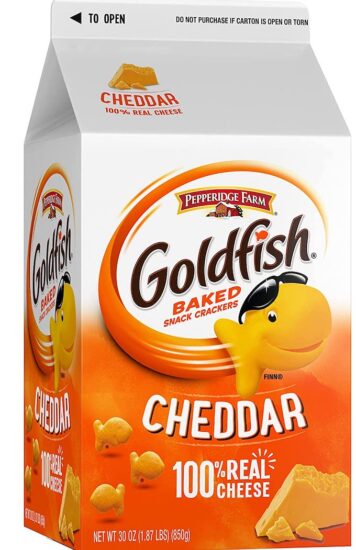 Goldfish
A good reminder that eating is for both nutrition and enjoyment. Goldfish have a little protein, not a lot of fiber, they're a little high in sodium but guess what? They're also fun to eat! And kids love them. While they're not adding a lot of nutritional value, they're still fine to eat occasionally for fun!
---
I hope this was helpful! Your main takeaway should be that crackers can serve a variety of purposes. Sometimes it's about nutrition and sometimes it's about fun! Finding a balance is key!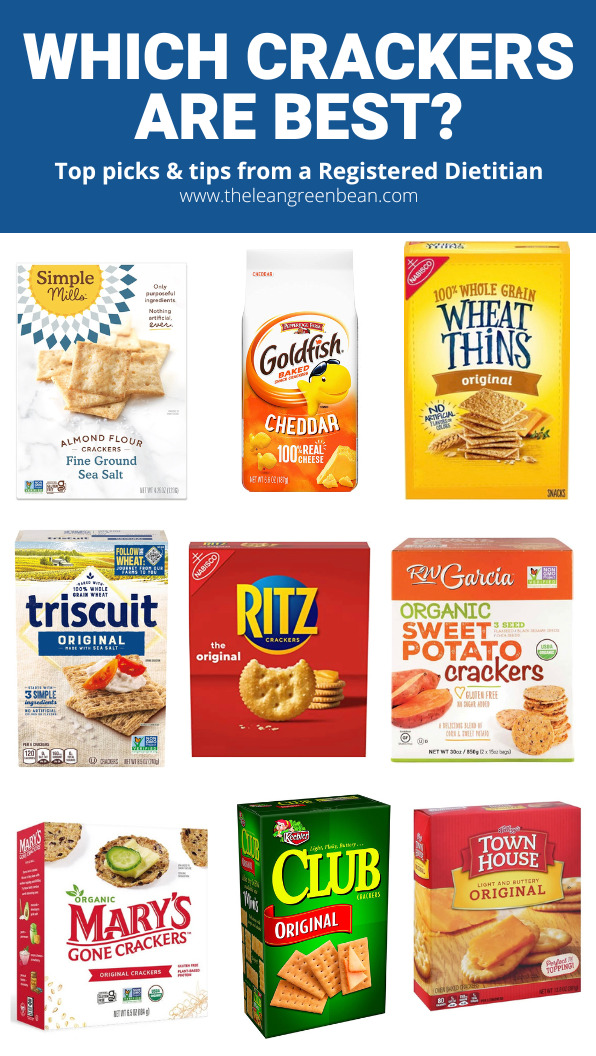 Enjoy!
–Lindsay–
LEARN HOW FOOD AFFECTS YOUR BODY.
Get my free Table Talk email series where I share bite-sized nutrition information about carbs, protein, and fat, plus bonus information about snacks and sugar!