Here are 25+ healthy Amazon snacks. Perfect if you need healthy individually wrapped snacks for the classroom, sports teams etc!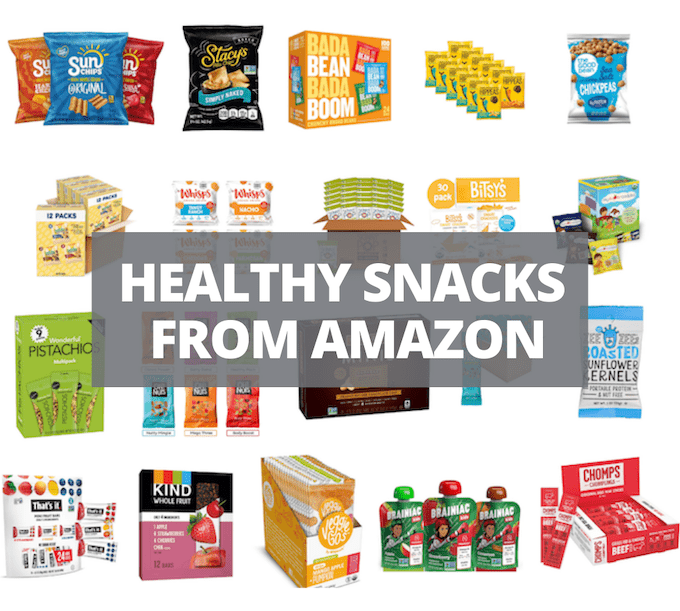 Hi friends!
Today I'm sharing some healthy snacks on Amazon. Back-to-school season is here and for some of you, that may mean adding the task of providing classroom snacks to your monthly reminders. I've got several snack lists available to help you including:
You can also check out all of my best of store-bought series posts where I cover things like lower sugar yogurt, healthy tortillas, best bread and crackers and more!
While some people prefer to shop in-store, I know that for others it can be easier to order online. So I rounded up some healthy snack options that you can order from Amazon. If you're looking to buy, I'd check the prices frequently because I've seen these snacks go on sale fairly frequently. A lot of these snacks would be great in lunch boxes as well. I have a whole lunch resource if you need more ideas – A Month of Easy Packed Lunches for Kids.
Individually Wrapped Snacks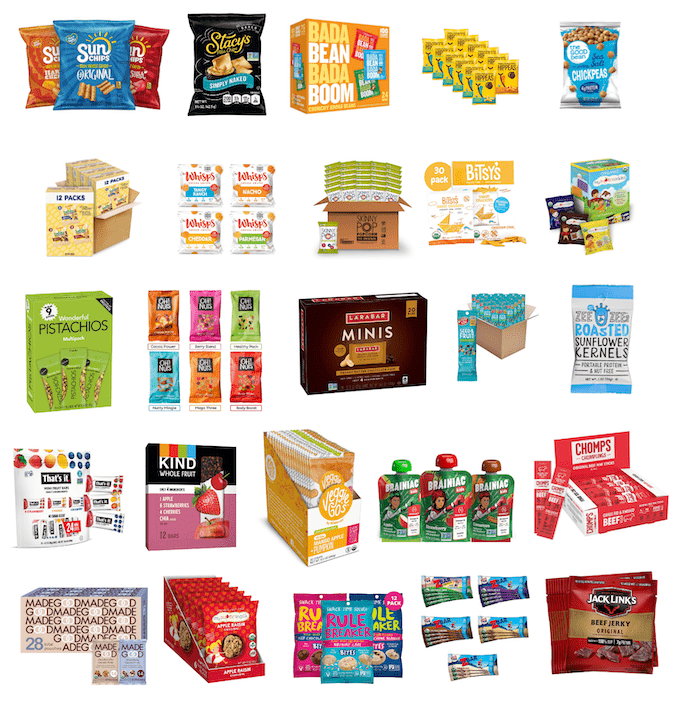 The links below are affiliate links. That means I make a small commission if you use them, at no additional cost to you!
Amazon Crunchy Snacks
Nut/Seed Snacks on Amazon
Amazon Fruit Snacks
Amazon Granola Snacks
Jerky Snacks from Amazon
In addition to my roundup of Amazon healthy snacks, here are a few of my favorite individually wrapped snacks from Costco as an added bonus:
Skinny Pop – nut free
That's It Fruit Bar Minis – nut-free
Made Good Granola Minis – nut-free
Country Archer Mini Beef Sticks – nut-free
Gogo Squeeze or fruit cups – nut-free
Trail Mix packets
Clif Kid Z Bars
Clif Nut Butter Bars
Kind Minis
Larabars
And if you're looking for even more snack ideas check out my After School Healthy Snacks and 10 Healthy After School Snacks For Kids posts!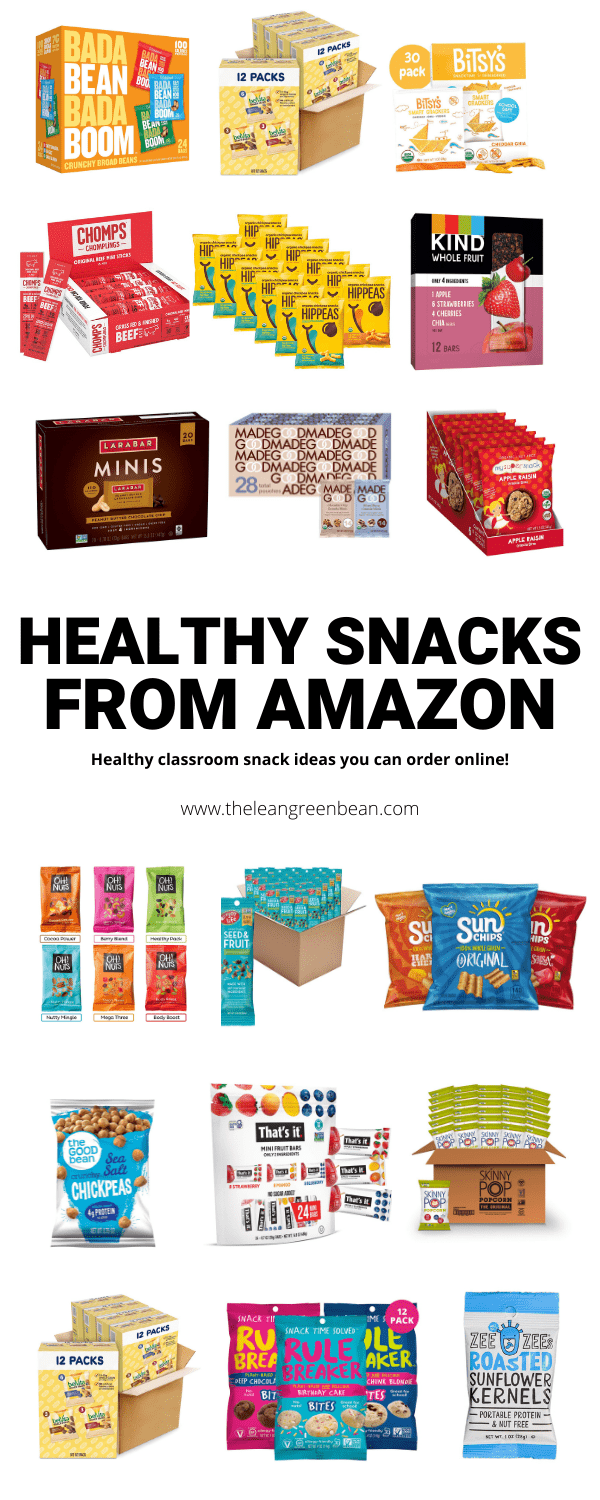 Enjoy!
–Lindsay–
LEARN HOW FOOD AFFECTS YOUR BODY.
Get my free Table Talk email series where I share bite-sized nutrition information about carbs, protein, and fat, plus bonus information about snacks and sugar!