Nutritious and delicious, these healthy toddler snacks are easy to make and perfect for little kids and big kids too!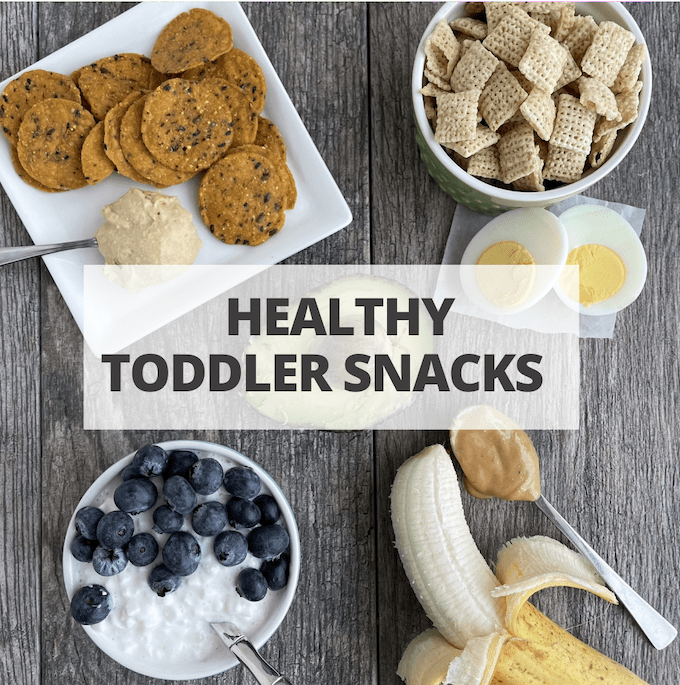 *Originally published May 2015. Updated Feb 2021*
Hi Friends!
We're talking toddler snacks today! Specifically, healthy snacks for toddlers. One of the most frequent questions people ask me as a Registered Dietitian is "do you have any snack ideas for me?" Kids eat a lot of snacks and it's easy to run out of ideas or fall into a rut. This post was actually first published before my oldest was even a toddler, way back in 2015. Now I have three kiddos and my youngest is a toddler! Which means I've got snack time going on in triplicate over here.
I hope this list will give you some inspiration. Toddler snacks don't need to be complicated or expensive! My top tips are to focus on set snack times versus letting them graze all day and always including a protein source at snack time! If you need a refresher on toddler choking hazards or storebought ideas, check out this post: Healthy Snacks For Toddlers.
And if you want even more snack ideas, I've got several posts to help you out:
And remember that these snacks can also go into lunch boxes! Check out my guide: A Month of Easy Packed Lunches for Kids if you need more lunch box ideas.
Here are some ideas:
Healthy Toddler Snacks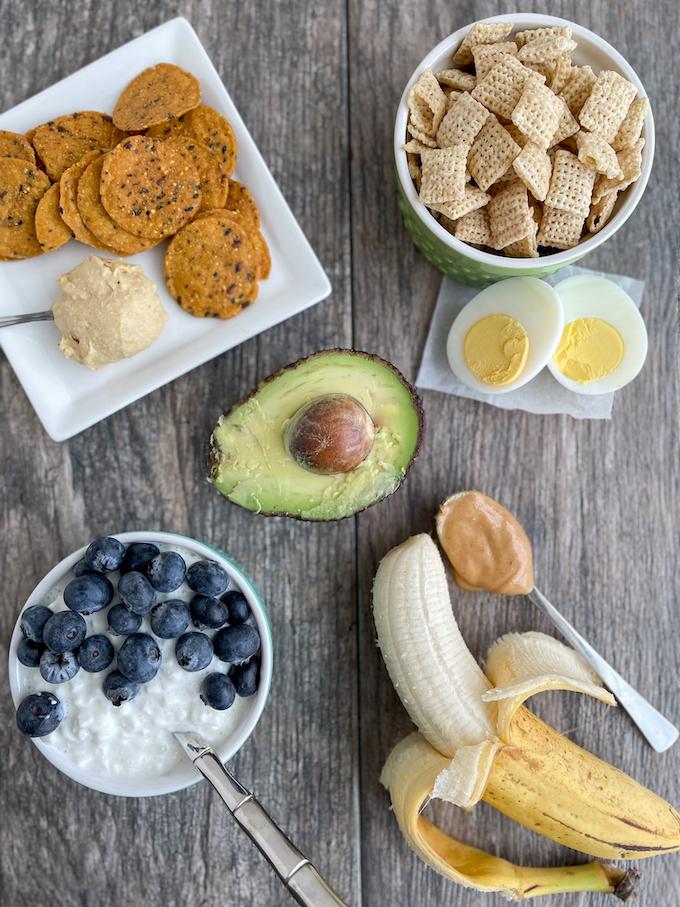 Healthy Snacks For Toddlers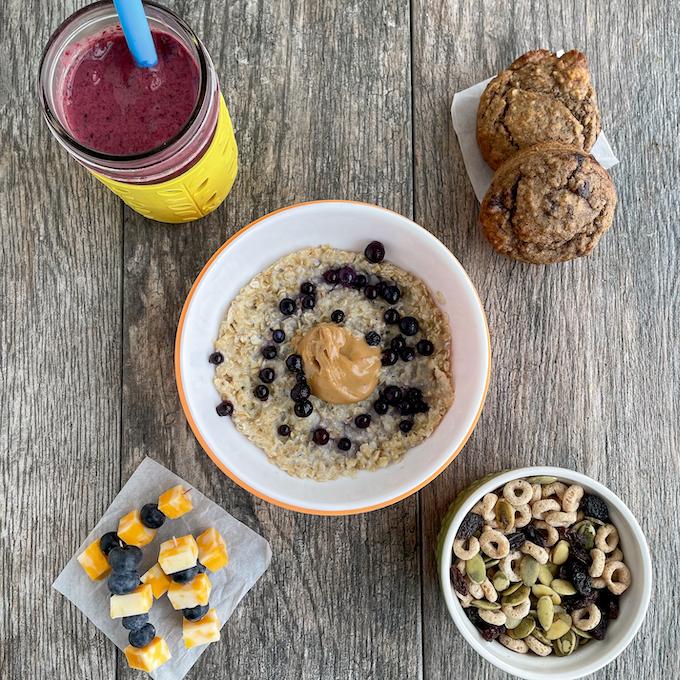 If you want more snack ideas, I have the ultimate resource for you – The Snack Spark! It's a simple PDF packed with balanced snack pairings, store-bought snack suggestions, allergy-friendly snacks, prep ahead snacks and more! Learn more about The Snack Spark here!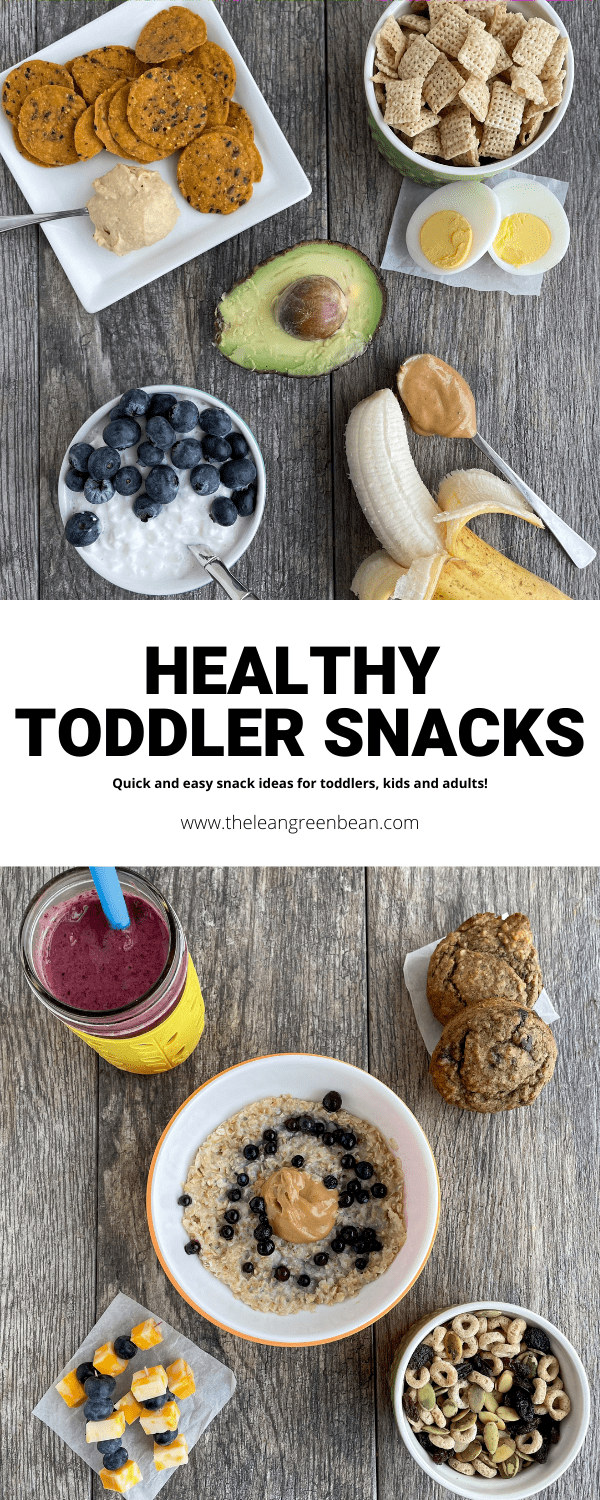 Need more snack ideas for toddlers?
And if you're looking for store-bought snacks, I've gotcha covered there too!
Enjoy!
–Lindsay–
PS. Thanks to my friend Katie at Mom to Mom Nutrition for the original inspiration for this post! See these types of snacks in action in her real-life photos below!
LEARN HOW FOOD AFFECTS YOUR BODY.
Get my free Table Talk email series where I share bite-sized nutrition information about carbs, protein, and fat, plus bonus information about snacks and sugar!