Need ideas for healthy snacks for toddlers? This list is specifically geared towards kids 1-3 years old, with homemade and storebought ideas for at home and on the go.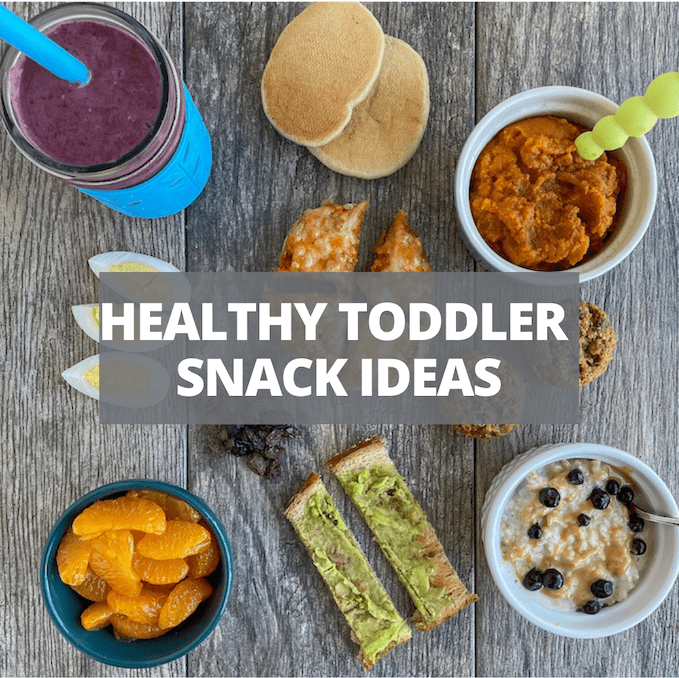 Hi friends!
Let's talk healthy snacks for toddlers. Way back in 2015 I wrote a post called 10 Healthy Toddler Snacks and it's been wildly popular on Pinterest. It has some great ideas so be sure to check it out! I think a lot of snack ideas posts are geared towards kids in general but there always seems to be a fair amount of ideas that aren't safe for toddlers, mainly because of choking hazards. So I wanted to put together an even bigger list of toddler-safe snacks.
When it comes to choking hazards, it's important to be aware. Let's review some of the more common toddler choking hazards: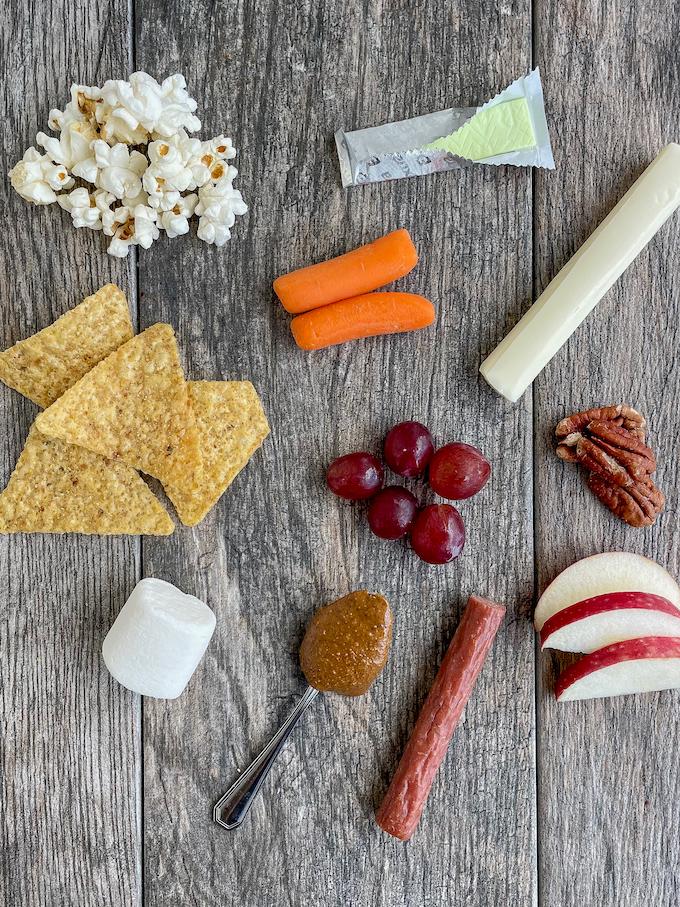 Toddler Choking Hazards
Round foods like hot dogs, sausages, cherry tomatoes and grapes
Hard foods like apples and carrots and other hard raw veggies
Nut butter by the spoonful or thickly spread on bread
Marshmallows, whole nuts, gum, hard candy, chips and popcorn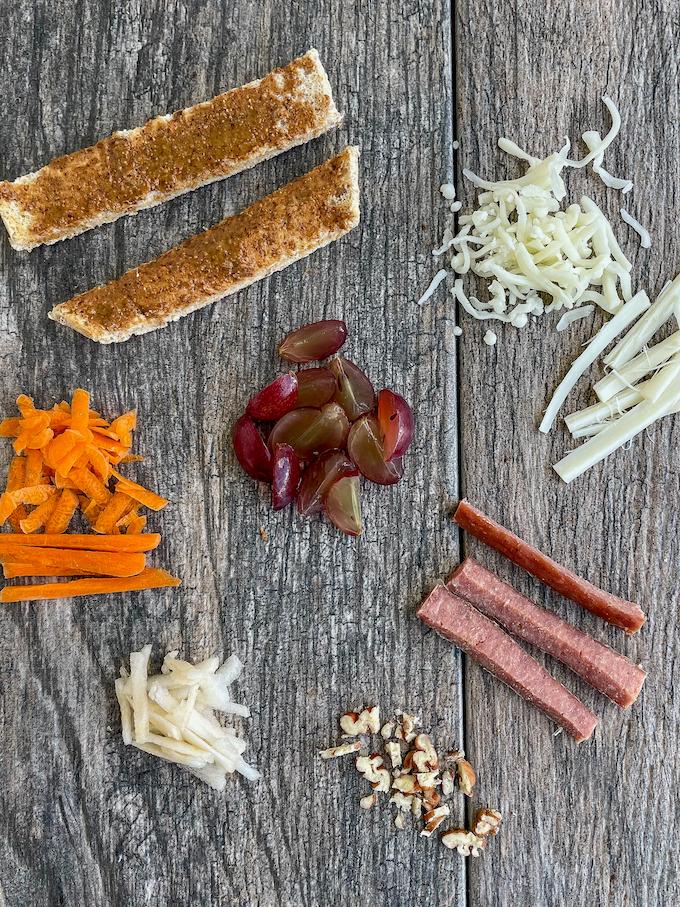 Toddler Choking Hazards modified:
For round foods: cut lengthwise into quarters
For hard fruits and veggies: grate, cut into matchsticks, dice and saute, steam or roast to soften
Nut butter: spread thinly on toast
Marshmallows, gum, hard candy, chips and popcorn should be avoided
Chop whole nuts into very small pieces and consider softer nuts like cashews/pecans/pistachios vs almonds/peanuts
Popcorn cakes/rice cakes are safer than popcorn kernels

Healthy Snacks For Kids
If you're looking for snacks for older kids, I have several posts to check out. These lists will have some snacks that are good for toddlers but not all of them:
And a lot of these snacks would be great in lunch boxes so if you need more lunch box ideas, check out my Month of Easy Packed Lunches for Kids resource!
So let's dive right into toddler snacks, shall we?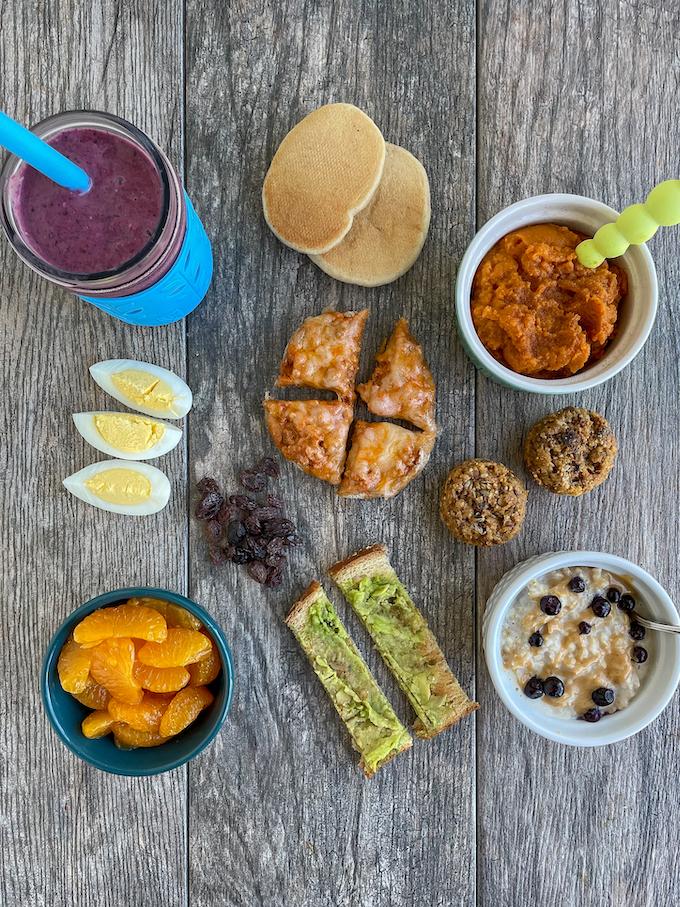 Healthy Snacks Toddlers
Here are some snack ideas that I make at home:
Hard-boiled eggs – I usually cut them into quarters
Mini muffins – My favorite for young toddlers are my Sweet Potato Banana Bites – Here are lots of my kid-friendly baking recipes. My friend and fellow RD Min over at The Adventures of MJ and Hungryman also has tons of Healthy Baby and Toddler muffins here.
Fruit – berries, kiwi, mandarin oranges, bananas, fruit leather, raisins, grated apples + pb yogurt dip
Vegetables – matchstick carrots, peas, corn, cucumber, roasted sweet potatoes + ranch/hummus/laughing cow (toddler dips)
Quesadillas
Waffles/toast with peanut butter and jelly or avocado, cut into sticks or in half
Nut-free trail mix – pumpkin & sesame seeds, cereal, dried fruit
Homemade energy bars – use any energy ball recipe that uses a food processor to avoid big chunks, then press into a pan and cut into bars vs balls, then cut
Egg wraps/mini egg muffins
Oatmeal
Pancakes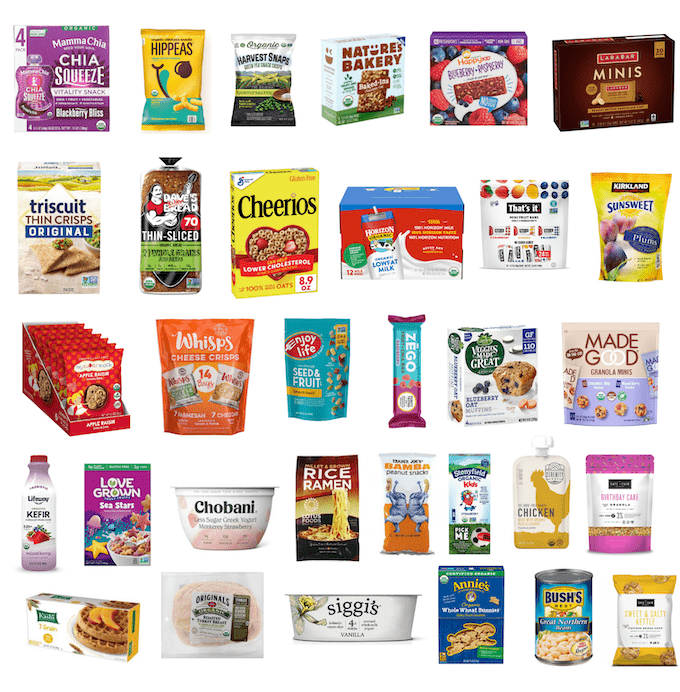 Healthy Snacks For Toddlers On The Go
Here are some packaged snacks that I often have on hand for quick snacks both at home and on the go:
So there you go! Lots of toddler-friendly snack ideas for you!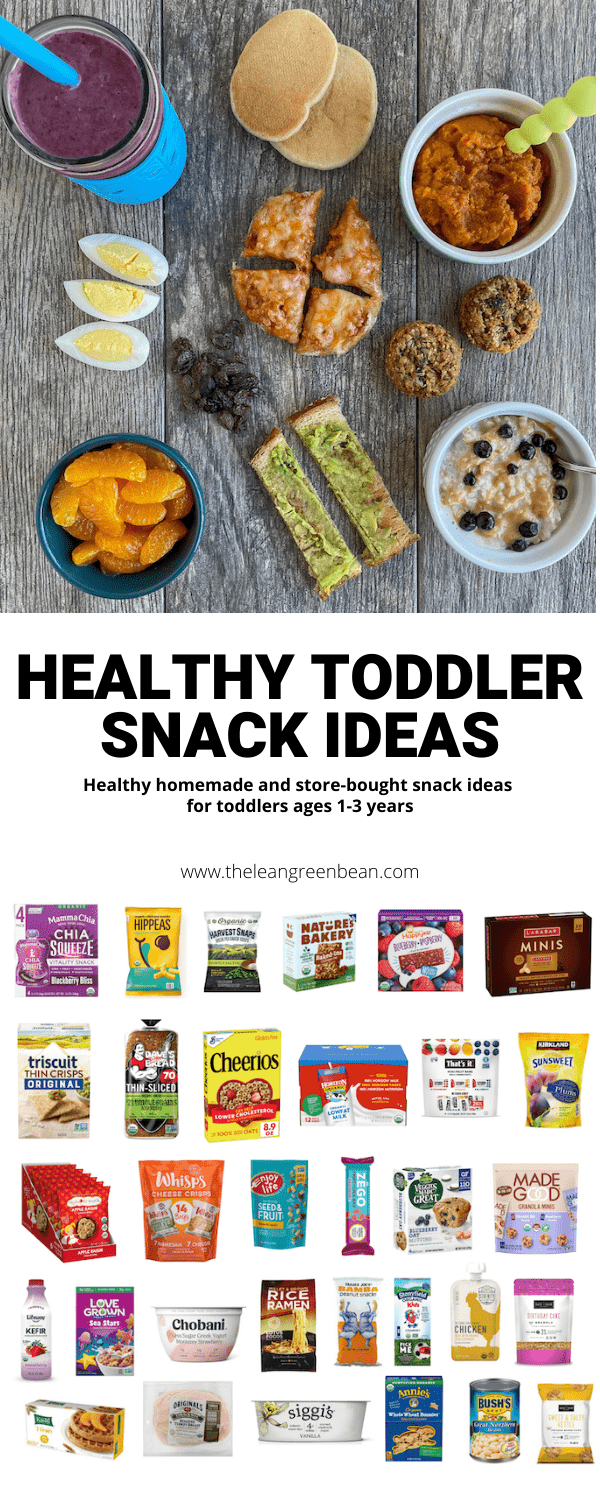 Enjoy!
–Lindsay–
LEARN HOW FOOD AFFECTS YOUR BODY.
Get my free Table Talk email series where I share bite-sized nutrition information about carbs, protein, and fat, plus bonus information about snacks and sugar!