10 easy to make, kid-friendly after school snacks that are perfect to help kids stay full until it's time for dinner!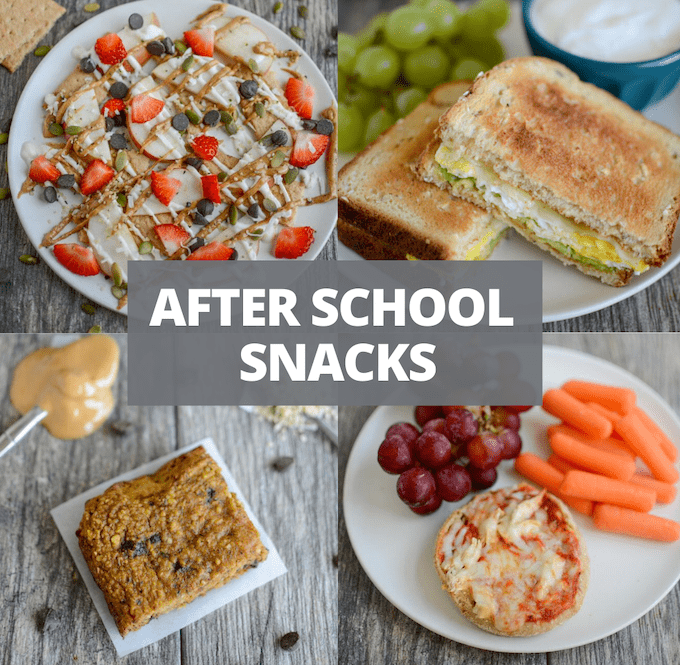 Hi Friends!
Now that school has been in full swing for a while, I've had some requests for after-school snacks. It seems people have run through their list of go-to snacks and the kids are getting sick of them! So I'm hopeful that this roundup will give you a few new ideas! These ideas are mostly homemade. If you're looking for even more ideas for after school snacks to buy, I've got them in this post: After School Healthy Snacks. In that post, I tackle different after-school situations including if you eat dinner early or late, have sports practice, need car snacks or non-perishable snacks etc!
And if you need nut-free snacks specifically, I've got you covered with these Peanut and Tree Nut Free Packaged Snacks!
These snacks would be great additions to lunch boxes as well. I have a guide – A Month of Easy Packed Lunch Ideas for Kids if you need more lunch box ideas!
After School Snacks
Muffins and bars are my go-to snack always and I have so many options for you. They're packed with healthy ingredients like vegetables, lentils, beans, nuts and seeds AND they taste great. Everything from Pumpkin Yogurt Bars, to Lentil Banana Muffins, to Sweet Potato White Bean Bars!
My Kid-Friendly Baking Recipes post has links to all these recipes in one convenient post!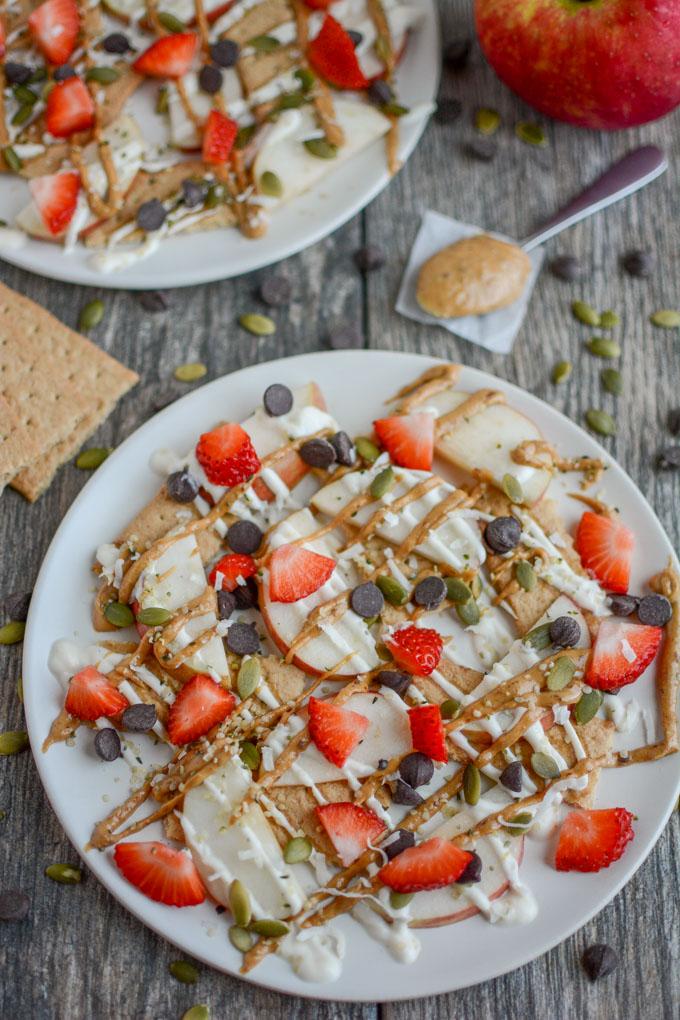 A mix of apple slices and graham crackers drizzled with yogurt and peanut butter plus lots of fun toppings!
Apple Graham Cracker Snack Nachos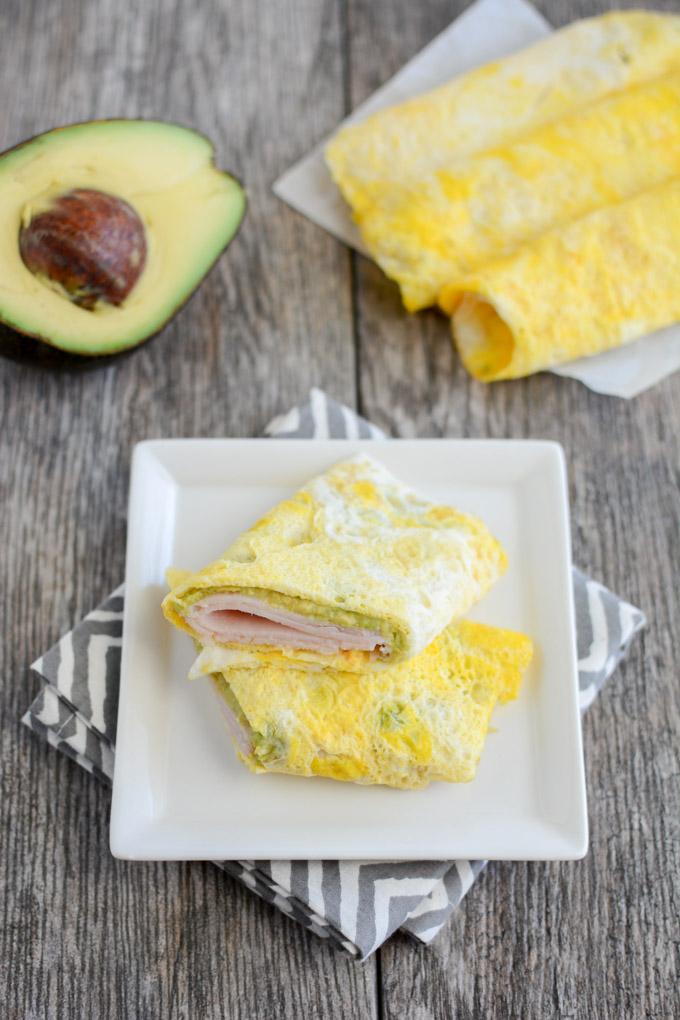 Egg wraps made with just one ingredient – eat them plain or fill with pepperoni and cheese or turkey and avocado etc!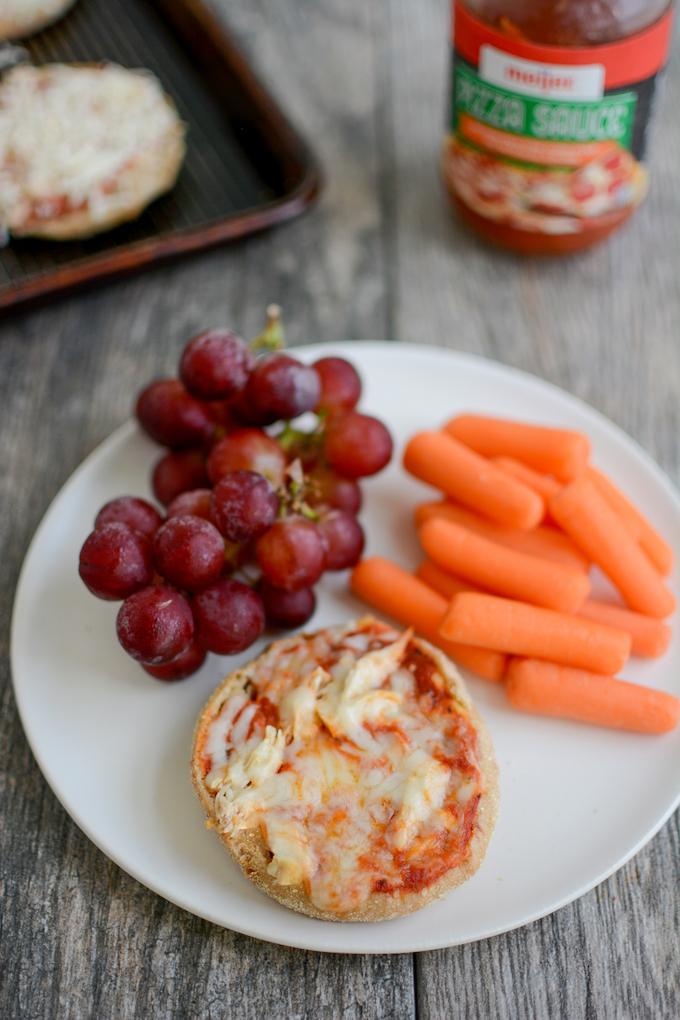 Prep a bunch of mini pizzas ahead of time and just microwave as needed.
Frozen English Muffin Mini Pizzas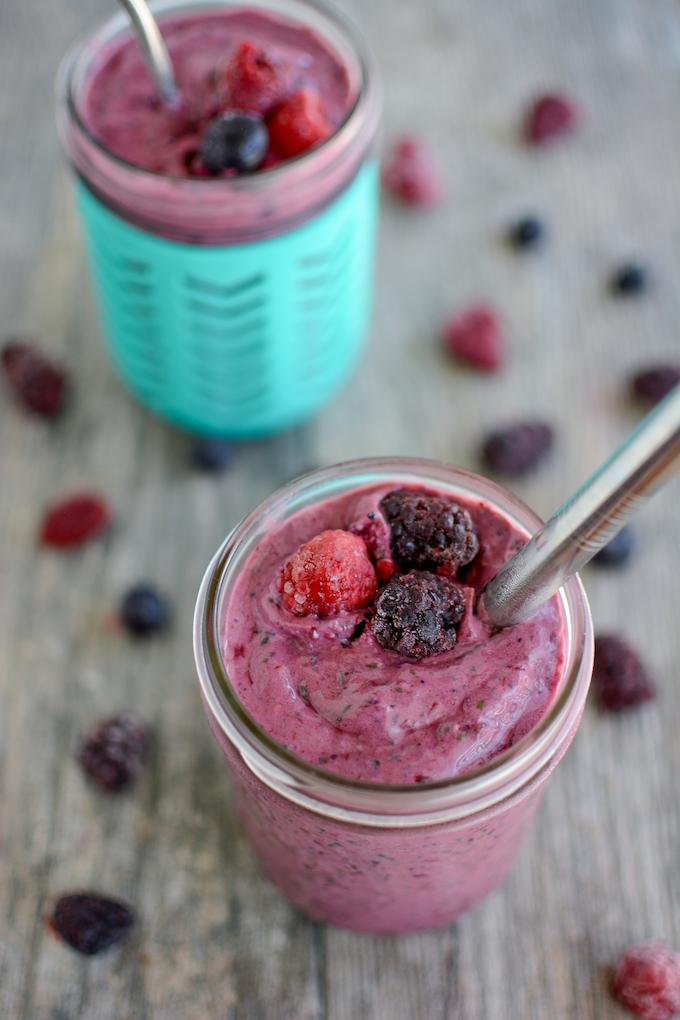 Silken tofu adds protein to smoothies without altering the taste! Did you know you can make smoothies ahead of time, then simple freeze in glass jars and microwave as needed?!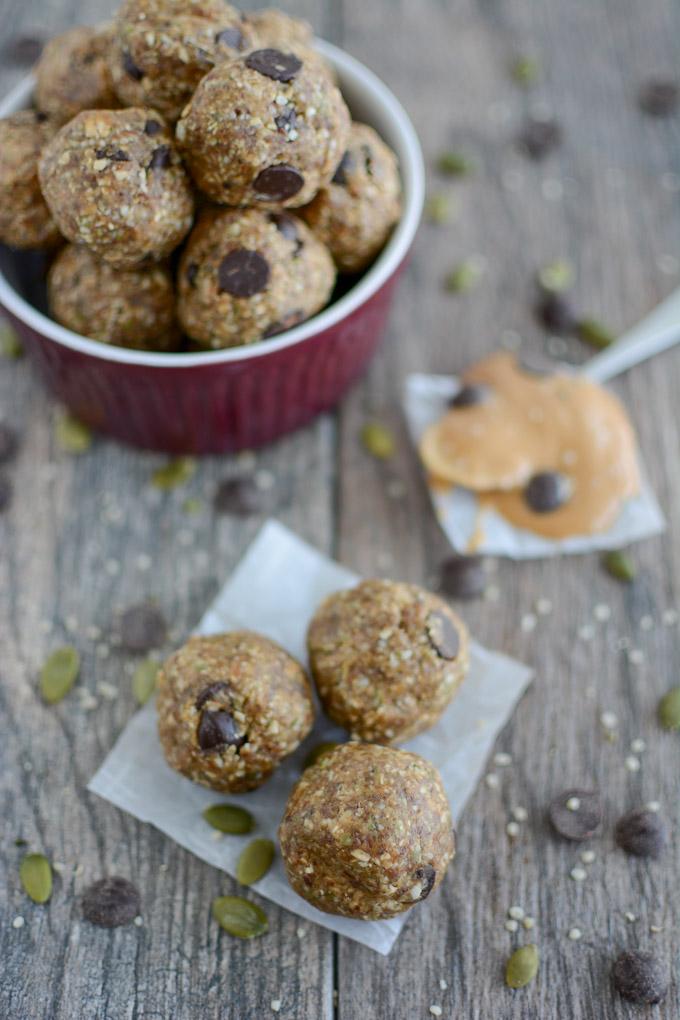 Another nutrient-packed snack that can be made ahead of time and just grabbed from the freezer as needed.
My Go-To Energy Balls (Or try my Lemon Energy Balls)
Pro tip- If you don't want to spend time rolling balls, just press the mixture into a 9×9 pan, freeze and then cut into bars.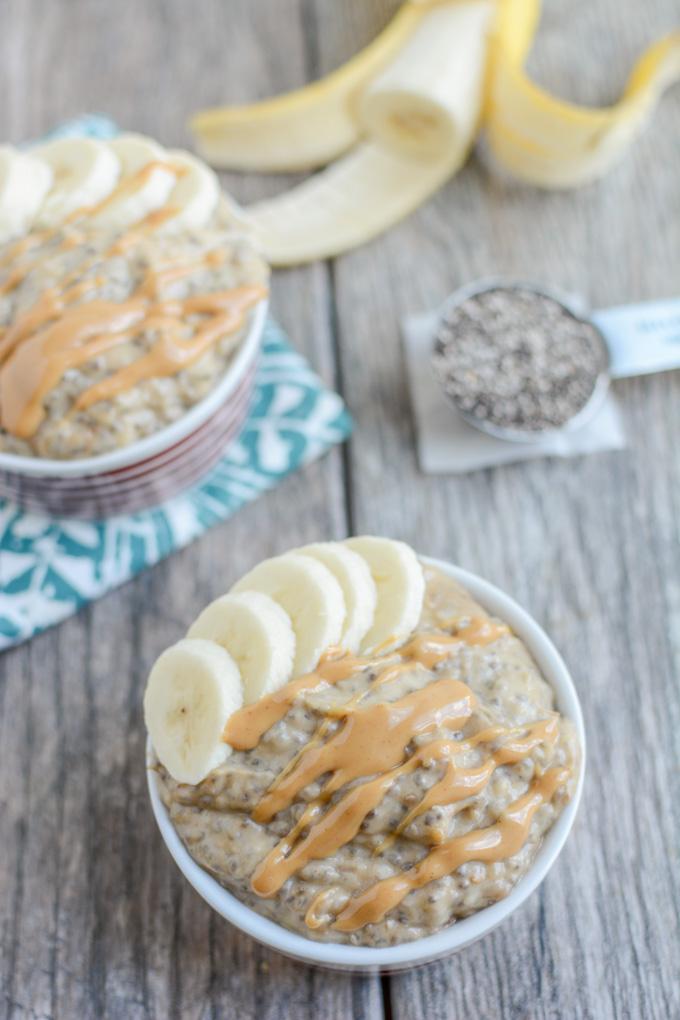 Top with peanut butter or add some chocolate chips for fun!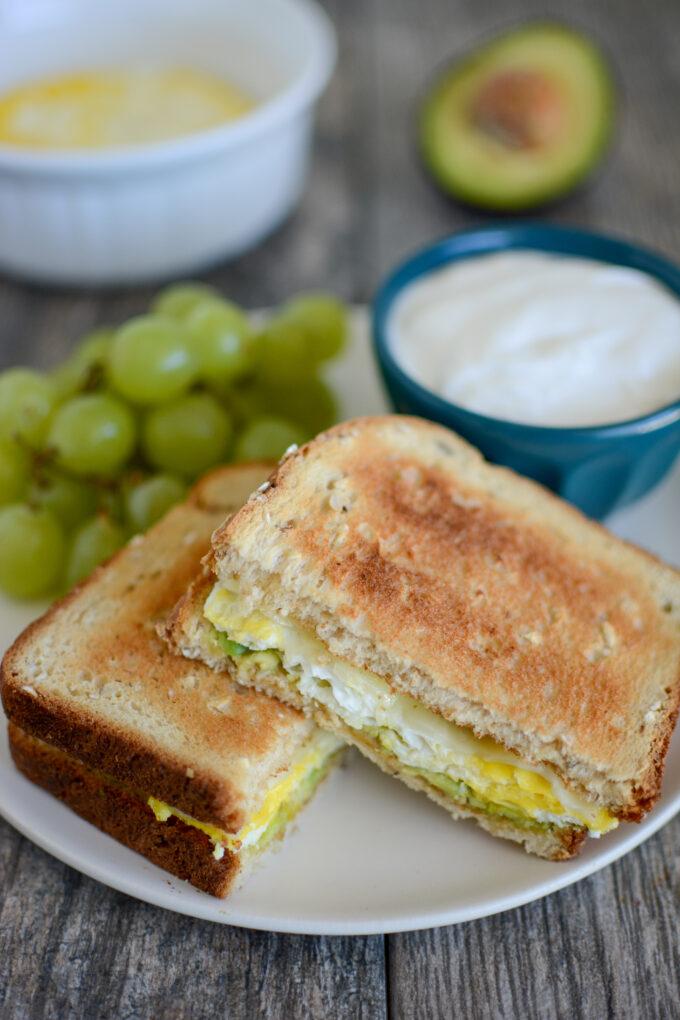 A super-quick way to make an egg sandwich. Add cheese, turkey, avocado etc!
90 Second Microwave Egg Sandwich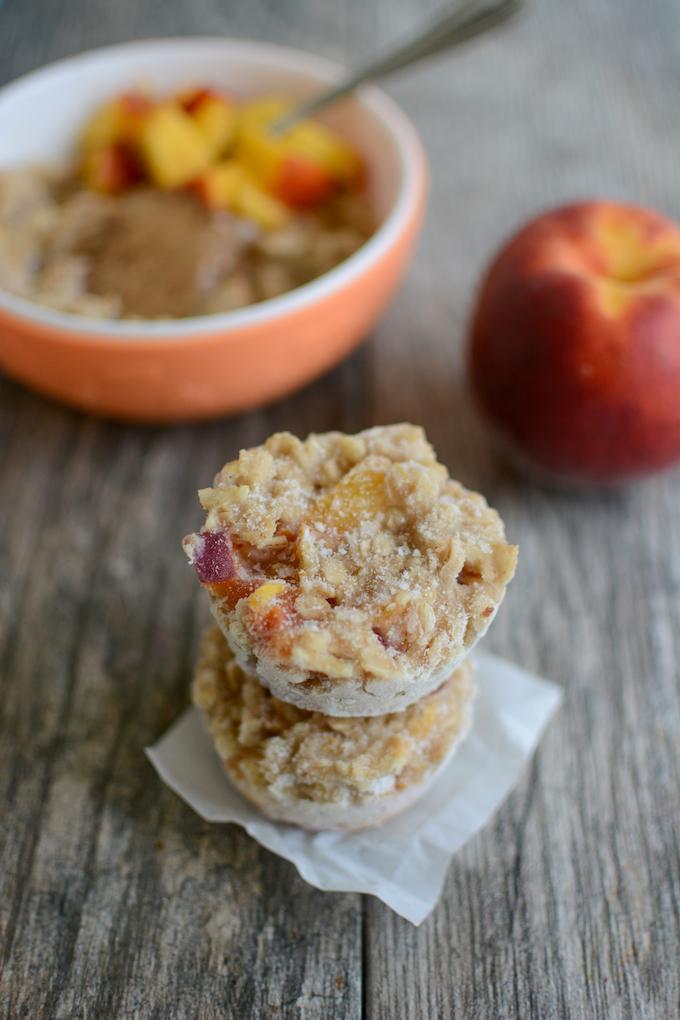 Make a big batch of oatmeal, freeze in muffin tins and then just pull a couple out and microwave for a snack.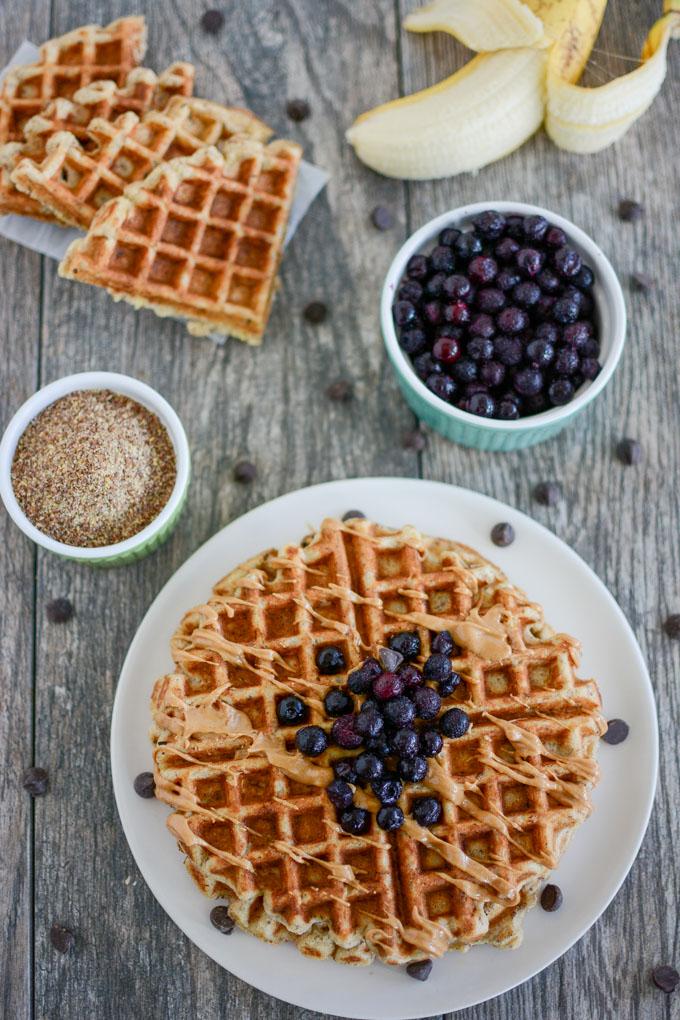 Waffles do great in the toaster. Make a batch, freeze and then toast as needed. Use one instead of bread to make peanut butter and jelly for a fun change of pace!
See anything that caught your eye? Pin this post for later to remind you!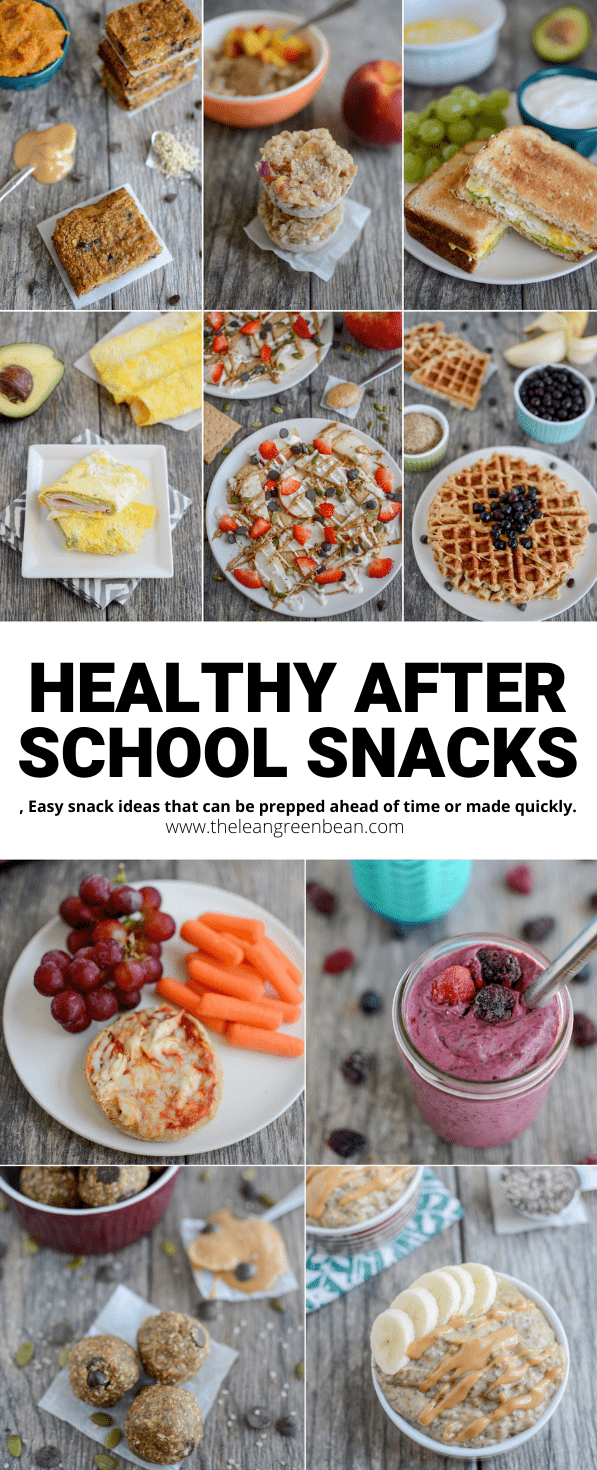 Enjoy!
–Lindsay–
If this post was helpful and you want even more snack ideas, you'll love The Snack Spark. It's a pdf resource guide that includes what makes a healthy snack, simple snack pairings, my favorite bars and allergy-friendly snacks! Check out The Snack Spark for more details!
I've also got several snack posts if you need more ideas:
LEARN HOW FOOD AFFECTS YOUR BODY.
Get my free Table Talk email series where I share bite-sized nutrition information about carbs, protein, and fat, plus bonus information about snacks and sugar!