Need some healthy snack ideas to feed your kids after school? Here are some easy, nutritious ideas that you can prep ahead of time and freeze!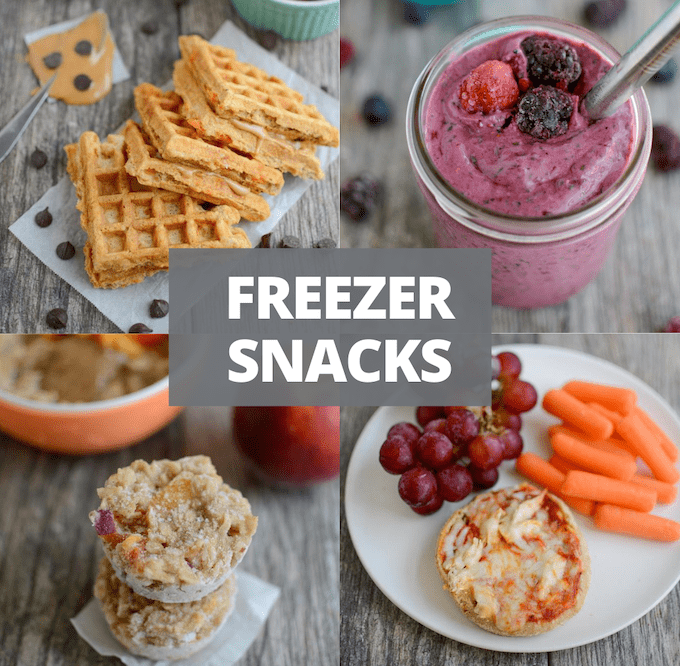 Hi Friends!
I'm excited to share some healthy freezer snacks with you today! If you've followed for a while, you know I love my freezer and that I often use it mostly to make my life easier at snack time vs dinner time like some people.
Over the years I've found several snacks that can be frozen. Ie you prep them ahead of time and store them in the freezer so that when you have three kids screaming about how hungry they are, you can quickly pull something out for them! Lots of these ideas can be found in my After School Healthy Snacks and Healthy Snacks for Toddlers posts.
If you want some non-freezer snack ideas, check out these posts:
Here are a few freezer snack ideas:
Healthy Freezer Snacks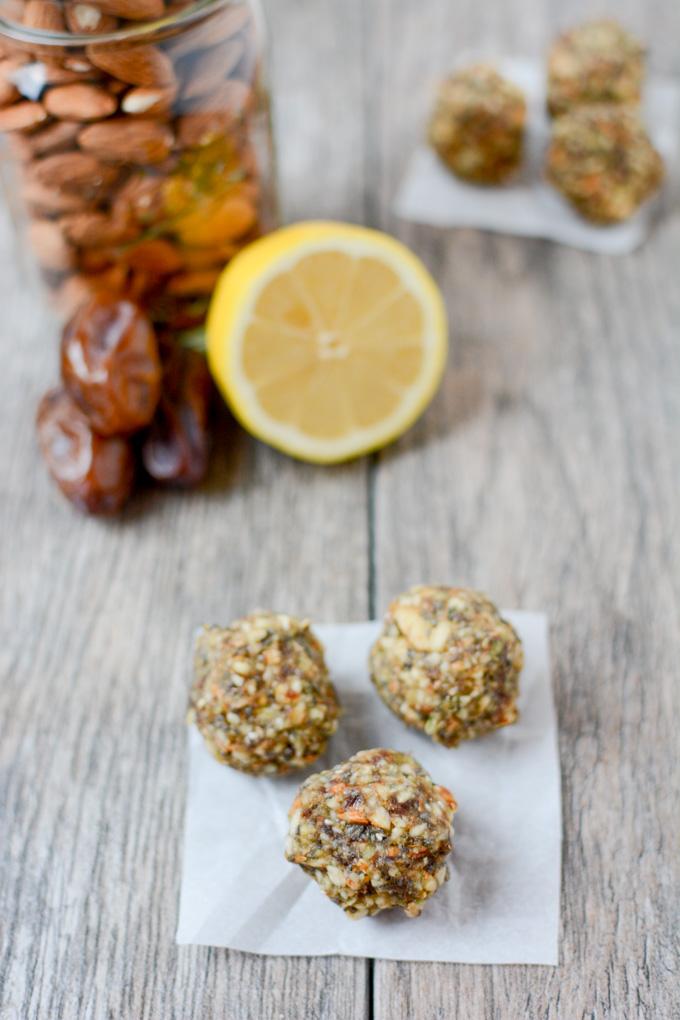 Energy balls
Energy balls and bars are great for the freezer. They don't freeze all the way through, so you can eat them straight from the freezer and they last forever so you can make a big batch to have them on hand when you need them.
A few favorites:
Pro tip- If you don't want to spend the time rolling them into balls, just press into a 9×9 pan, then freeze and cut into bars.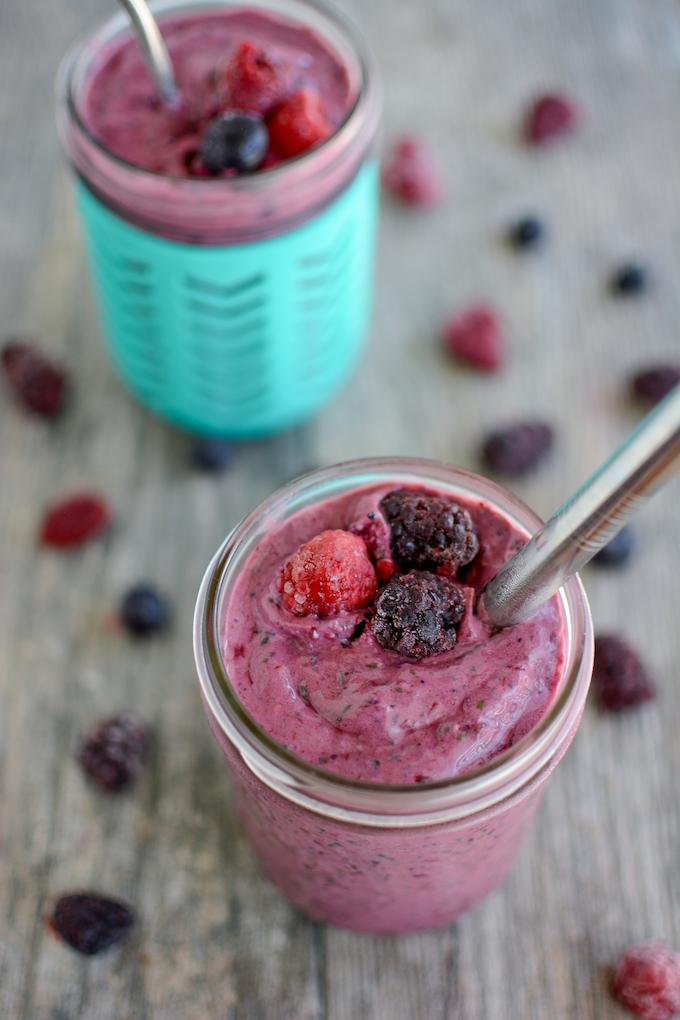 Smoothies
Did you know you can prep smoothies ahead of time and freeze in glass jars? Then just pop them in the microwave when you're ready to eat. I usually make a big batch in my Vitamix – enough for 6 smoothies – and freeze them all which gets me through 3 snack times with my boys.
A few favorites
If you don't have glass jars, you can also freeze smoothies in popsicle molds and enjoy them that way!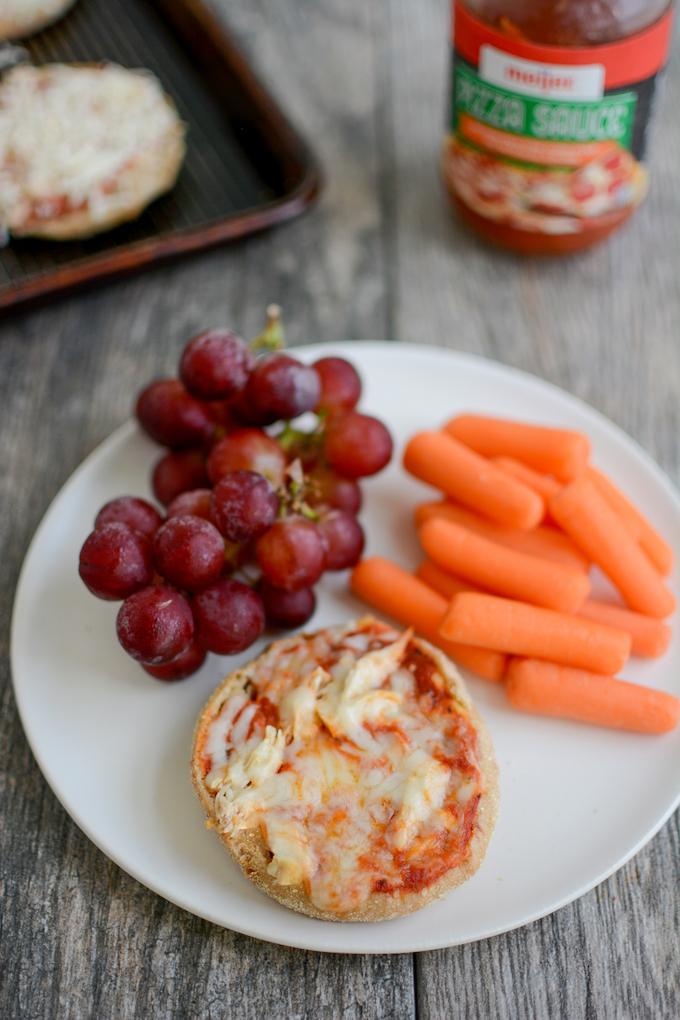 English Muffin Pizzas
These are a fan favorite around here. Just prep, freeze and microwave for 1 min when ready to eat.
Here's my Freezer English Muffin Pizza recipe.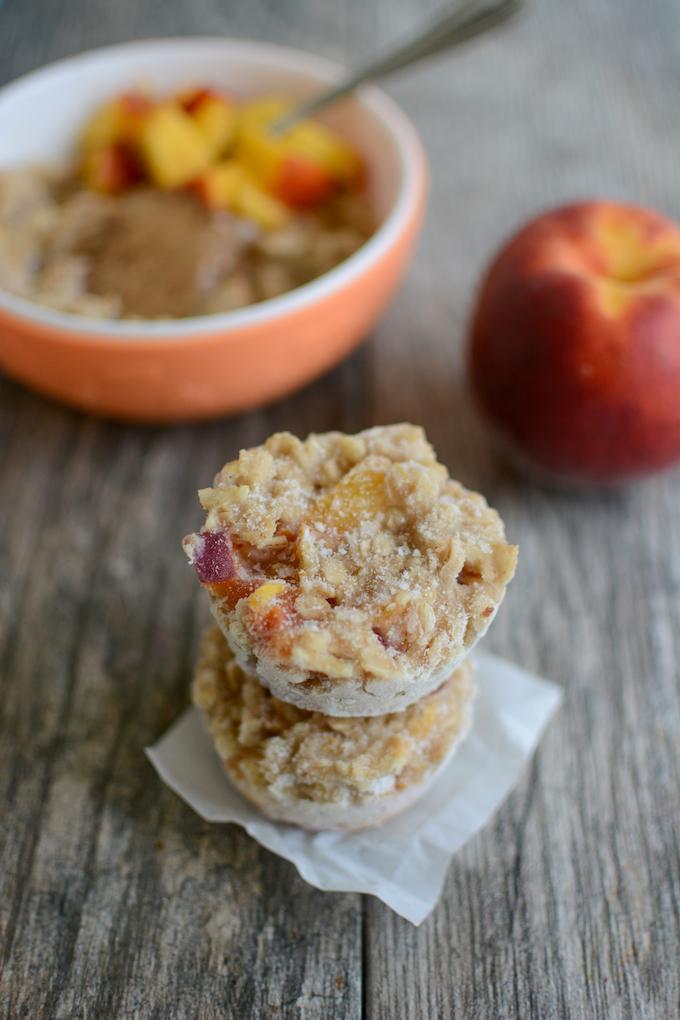 Oatmeal
Make a big batch of oatmeal, freeze in muffin tins and reheat as needed! Top with nut butter and fruit.
Here's my recipe for Freezer Oatmeal Cups.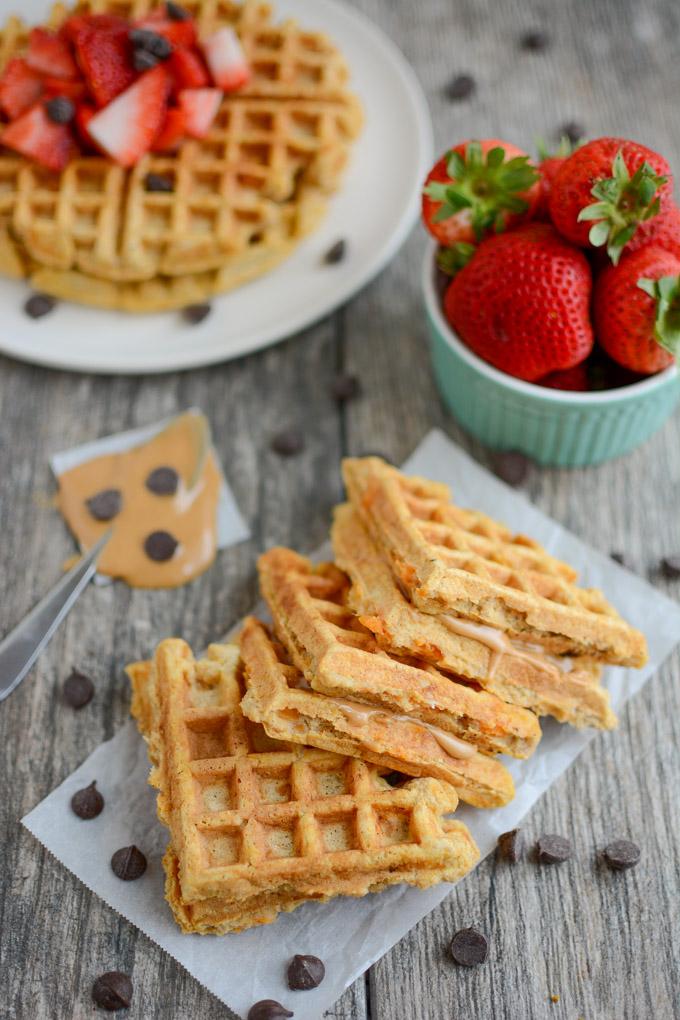 Waffles
Waffles freeze beautifully and all you have to do is pop them in the toaster. I always make a double batch then let them cool completely, break in half and freeze. Use them in place of bread for a sandwich to change things up!
A few favorites: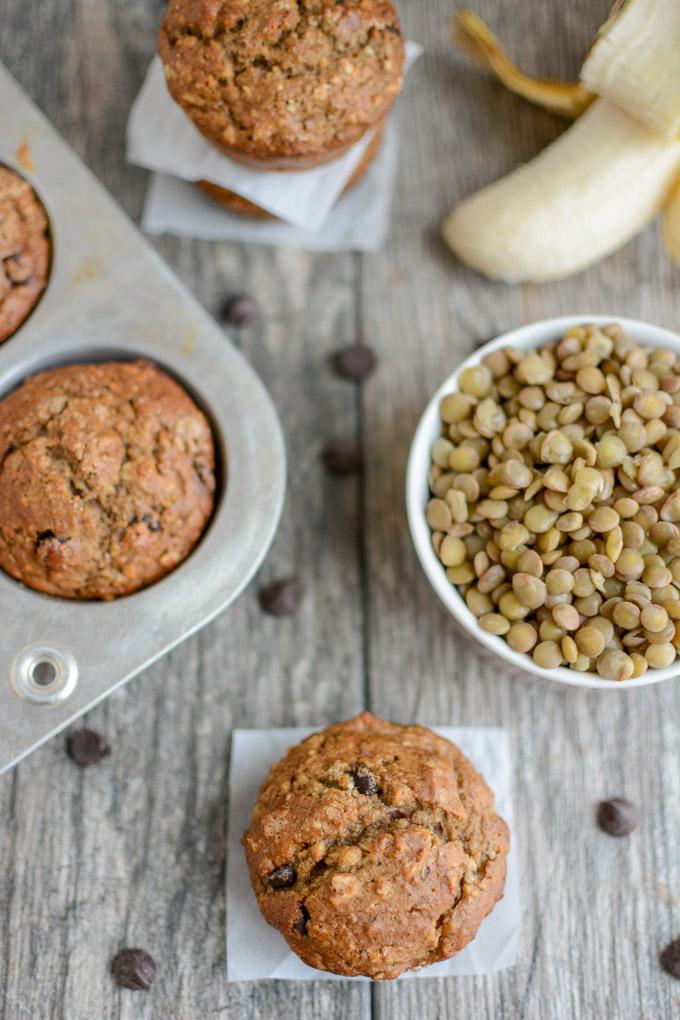 Muffins and Bars
Almost all muffins and bars freeze well. Make a double batch, freeze and just thaw on the counter or in the microwave as needed!
Favorites around here:
You can find all my muffin and bar recipes in one spot in the post: Kid-Friendly Baking Recipes.
Other ideas:
Frozen bananas
Slice bananas lengthwise, cut in half, top with peanut butter, sprinkle with hemp seeds and chocolate chips and freeze. Eat straight from the freezer.
Frozen yogurt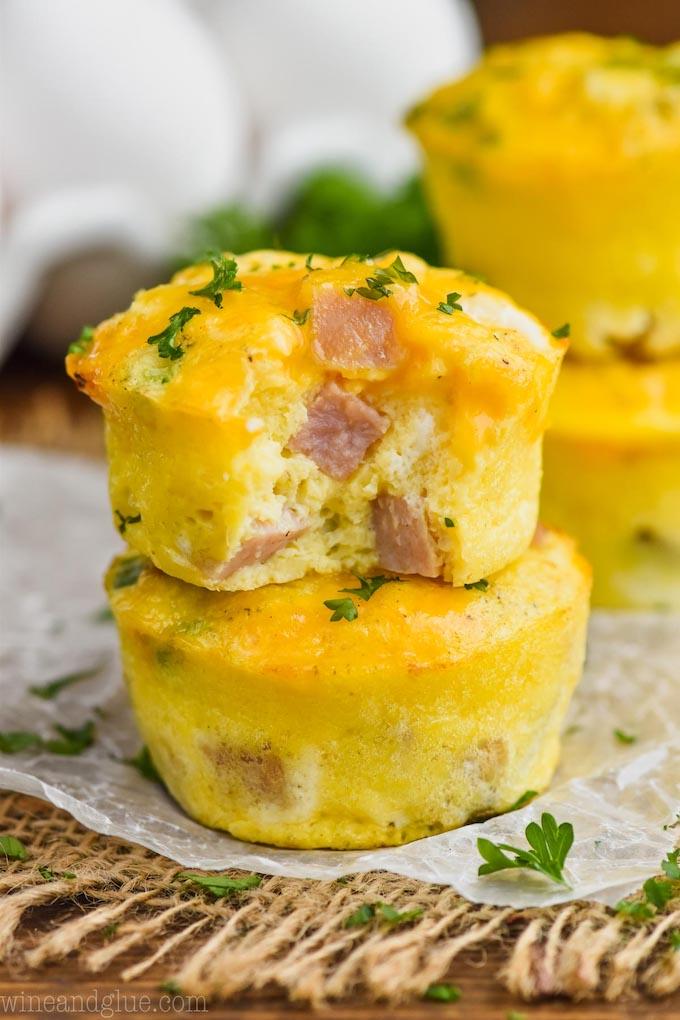 Eggs
Not everyone likes eggs frozen and reheated but if they get the thumbs up for your eaters, they are a great freezer option. Make them egg cups like these Ham and Cheese Egg Cups or scramble a bunch of eggs to make breakfast-style burritos that you can freeze and reheat.
See anything you like? Pin this post for later!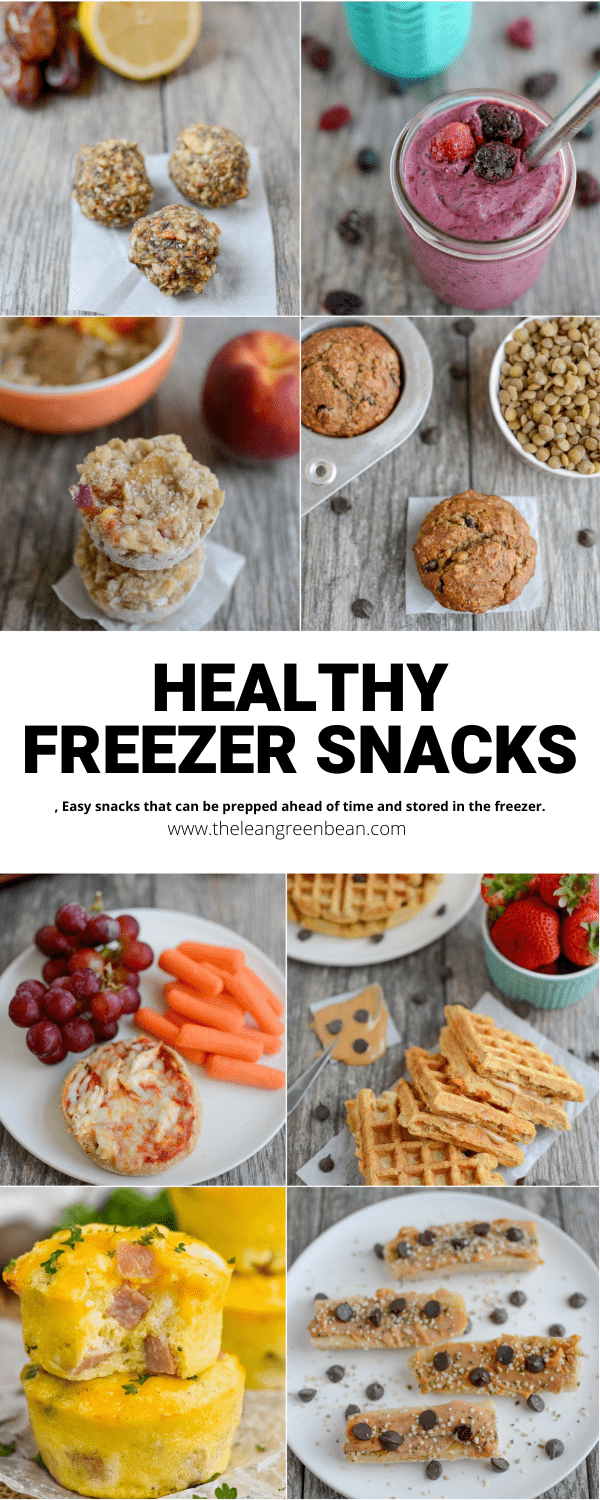 Want more snack ideas? I have a whole snack resource for you. Check out The Snack Spark for simple snack pairings, allergy-friendly snacks, my favorite bars and cereals and more!
Enjoy!
–Lindsay–
LEARN HOW FOOD AFFECTS YOUR BODY.
Get my free Table Talk email series where I share bite-sized nutrition information about carbs, protein, and fat, plus bonus information about snacks and sugar!