These healthy snacks for breastfeeding moms are easy to make ahead of time! Use breastfeeding snacks to help keep your body fueled and energized while nursing.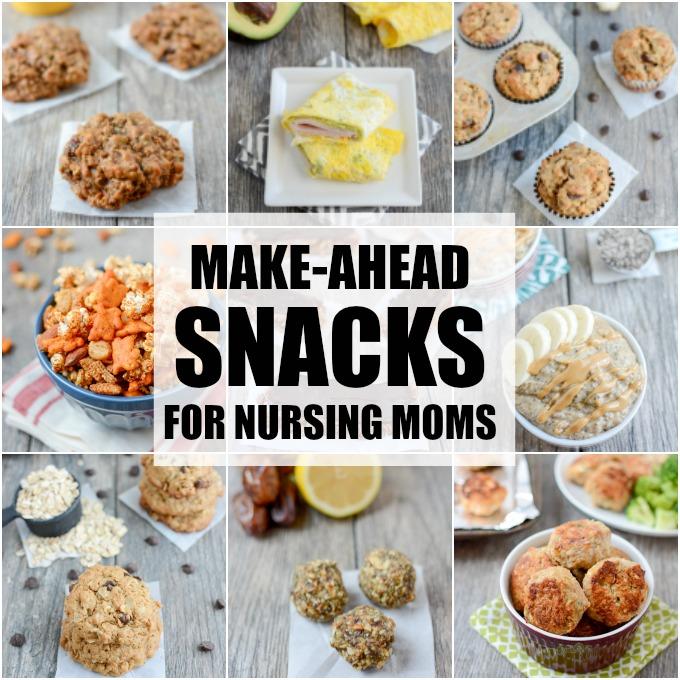 Hi friends!
I've got some healthy breastfeeding snacks to share with you today. I don't often talk about weight and calories on the blog but as I frequently get asked about healthy snacks for breastfeeding, I wanted to gather my thoughts into a post that I could direct people to for ideas! When my oldest was born, our breastfeeding journey came to a rapid end. I got mastitis the first week and ended up in the hospital when he was six weeks old with a breast abscess. (You can read more here.) Since our breastfeeding stint was so short, and I was also supplementing with formula, I didn't get a clear picture as to just how much exclusively breastfeeding affects your body.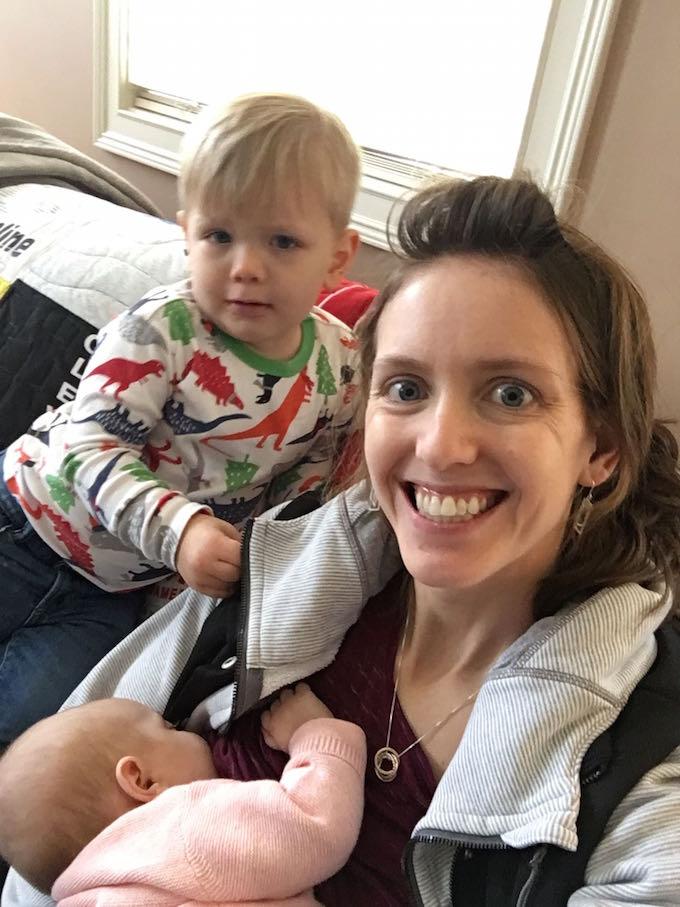 When my daughter was born, we were able to exclusively breastfeed for 13 months. During that time I was also chasing two kids around and regularly doing CrossFit which involved weightlifting and high-intensity workouts. I quickly learned that I needed to eat A LOT of calories to maintain my weight. Breastfeeding women are encouraged to eat an extra 300-500 calories per day on average and that coupled with serious workouts and not having a lot of extra weight to begin with meant I had to work hard to get enough calories in throughout the day.
And to be honest, a lot of days I struggled with it.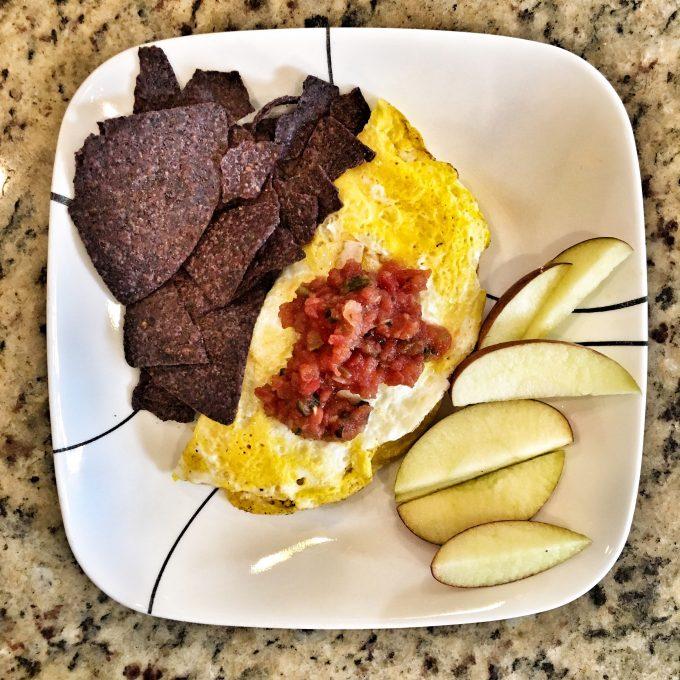 I've never really been someone who enjoys eating huge meals. I prefer smaller meals + snacks throughout the day…which is fine…except finding the time to eat all day long can be tough when you have a screaming newborn and a high-energy toddler running around.
After my kids were born, I often found myself trying to shove something in my mouth while nursing one kid and getting food for the other. And when I did have a chance to sit down and eat I was either too tired or too indecisive to capitalize on that window of opportunity.
Most of the time when meal or snack time rolled around, one of two things was happening:
Both kids needed to eat at the same time so I nursed one while getting food ready for the other.
The baby is napping and the toddler needs to eat so I feed him and then run around trying to get work done while she's sleeping instead of eating myself.
While I know I need to make the time to eat, knowing and doing are often two different realities and despite my best intentions, I often put everyone else before myself. I was also constantly looking for breastfeeding snacks at night.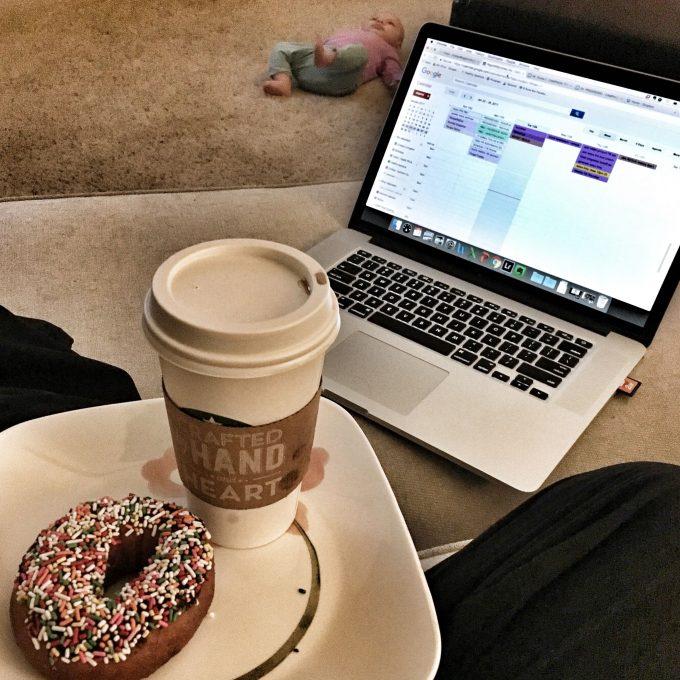 After a bit of a learning curve, I realized I needed to step up my game a little bit. I needed to make more of an effort to have my fridge, freezer and pantry well-stocked with healthy, calorie-dense snacks that I can eat quickly throughout the day and I needed to prioritize sitting down and eating meals….even when I'm busy or feel like I have a million other things to do.
I realize this isn't a struggle for every mom, but I do know there some others out there like me….so I thought I would share some of my favorite go-to snacks:
Healthy Breastfeeding Snacks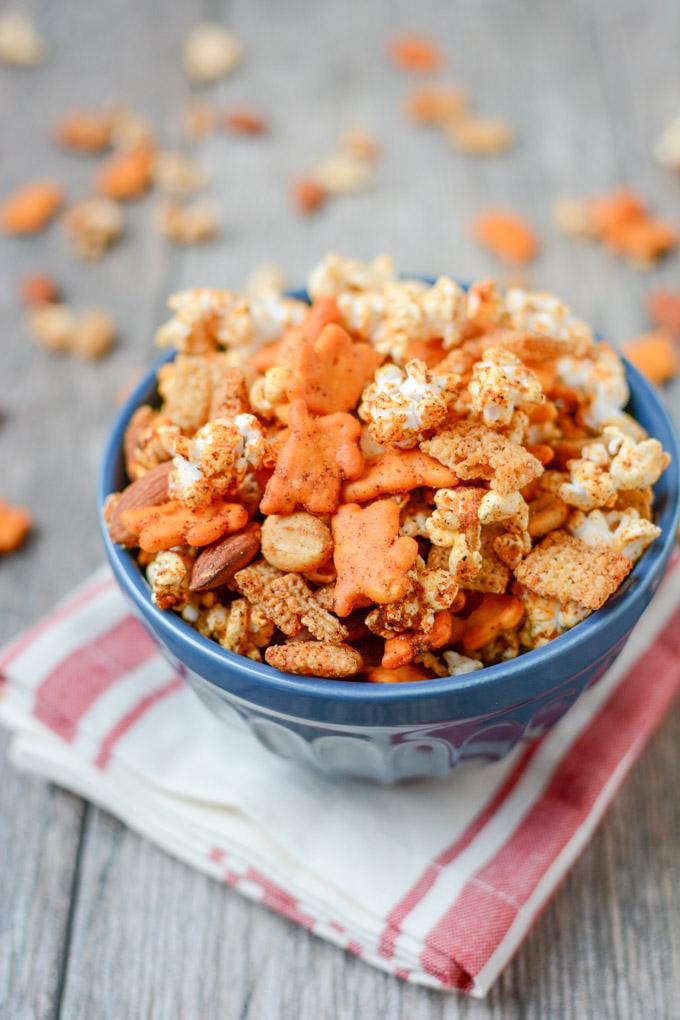 Snack Mixes
I buy a big bag of trailmix from Costco that has peanuts, almonds, cashews, raisins and m&ms but it's just as easy to make your own with all your favorite things in it! Think nuts, seeds, popcorn, dried fruit, chocolate chips, cereal, bite-sized crackers etc. Or try this Popcorn Snack Mix or Roasted Chickpea Snack Mix.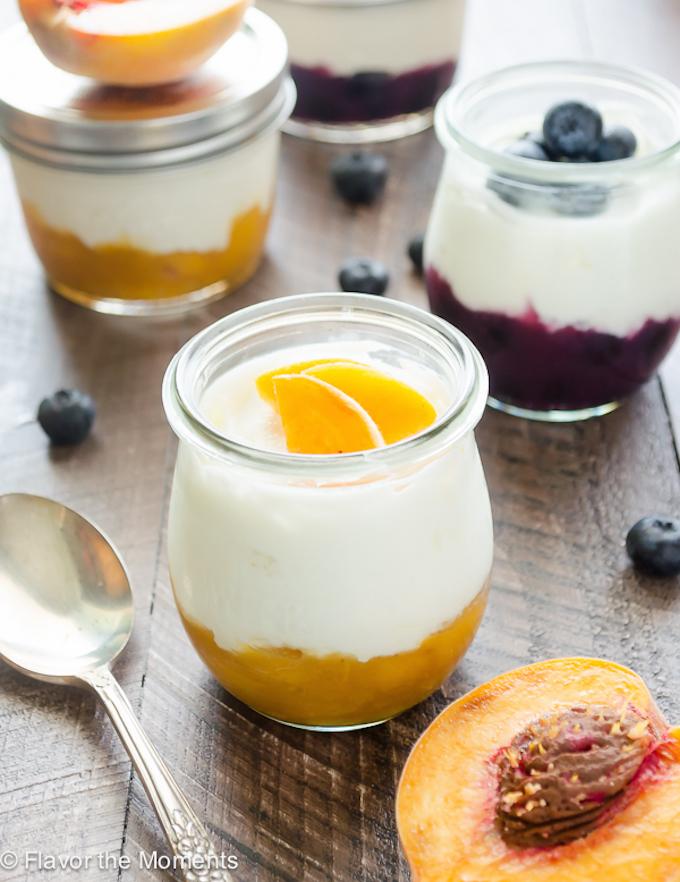 Yogurt with Toppings
Try full-fat plain yogurt or Greek yogurt and top with a handful of granola, cereal or fresh fruit and nuts/seeds. Or make up a few jars of Homemade Fruit on the Bottom Yogurt to eat throughout the week.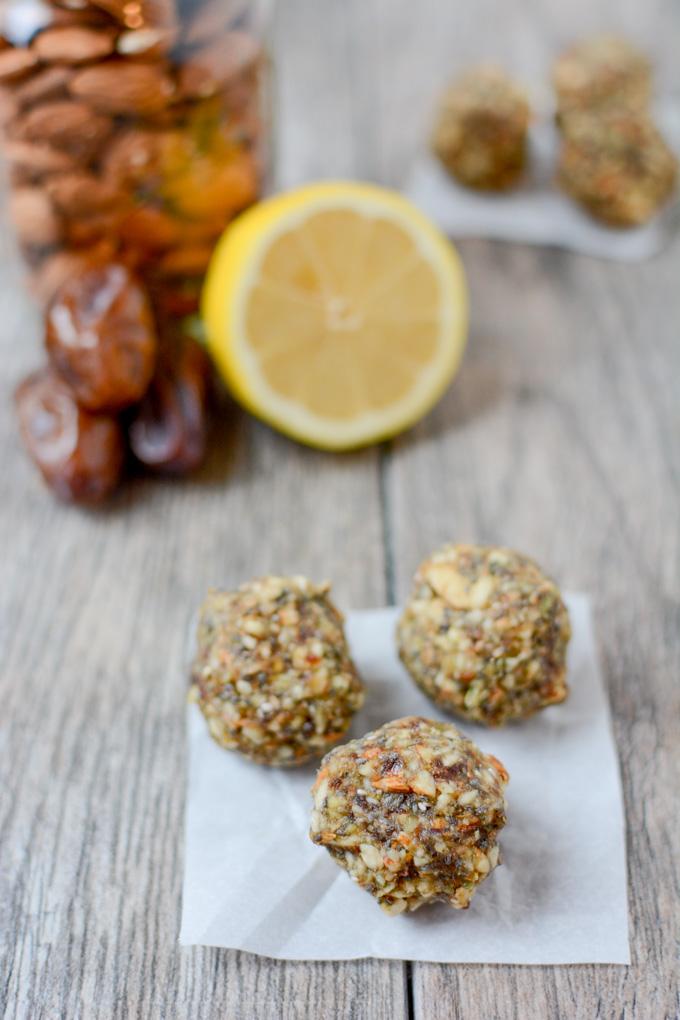 Energy Balls
These are so easy to make and perfect for stocking your freezer. Make a double batch and freeze them so you can pull out one or two out to eat quickly. Try these Lemon Energy Balls, my Go-To Energy Balls or these No Bake Peppermint Chocolate Bites. To make life even easier, just press the mixture into a pan, freeze and then cut into bars instead of rolling into balls.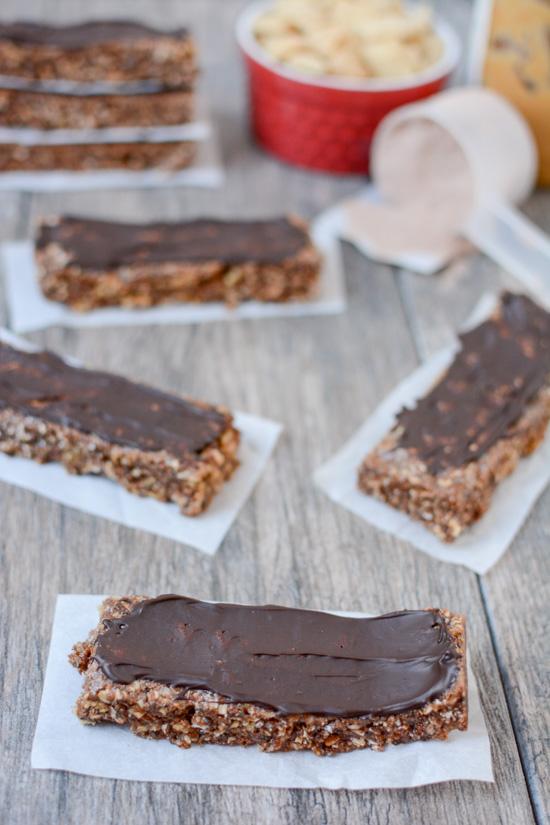 Granola or Protein Bars
I make these No-Bake Protein Bars all the time. If you don't want to add protein powder, try these No-Bake Peanut Butter Granola Bars, these No-Bake Blueberry Almond Bars or these Sweet Potato Protein Cookies.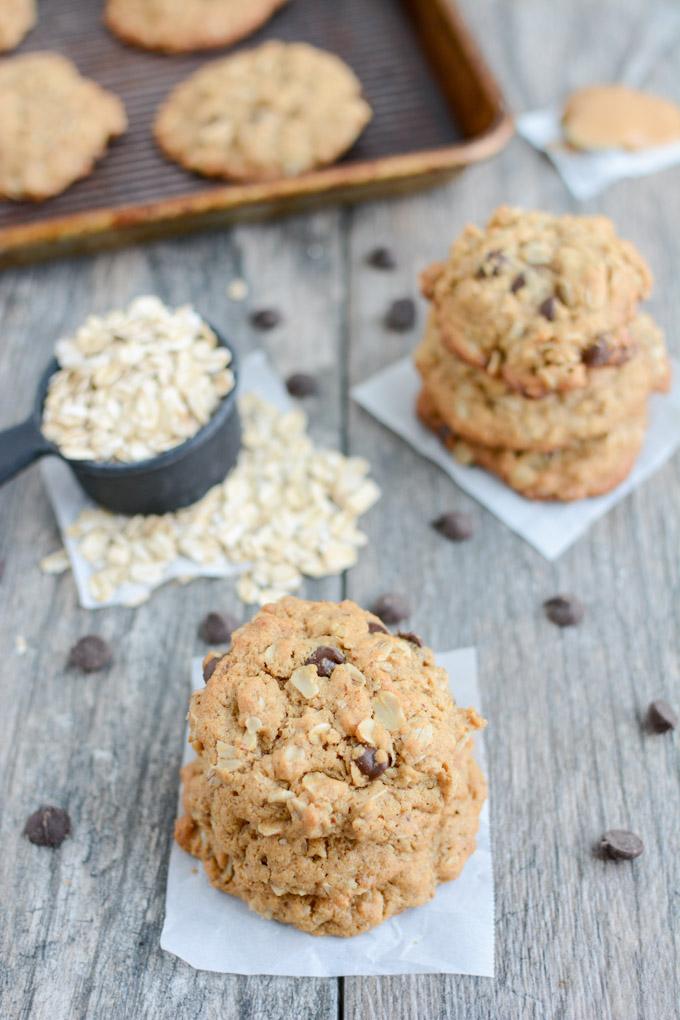 Lactation Cookies
I've been eating a couple of these each day for a quick snack or dessert. This is my recipe for Dairy-Free Lactation Cookies and there are tons of other variations out there!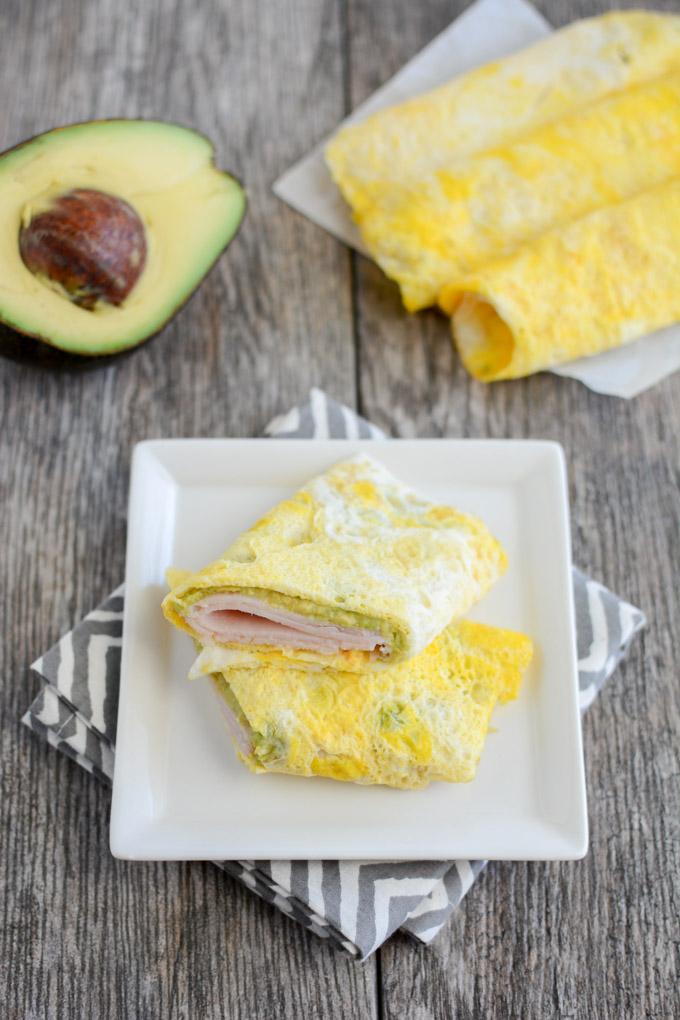 Egg Wraps
I've been loving these egg wraps with turkey and guac or hummus. I make up 8-10 on Sundays to have on hand throughout the week. Egg Waffles are another great option! Or try one of these 90 Second Microwave Egg Sandwiches.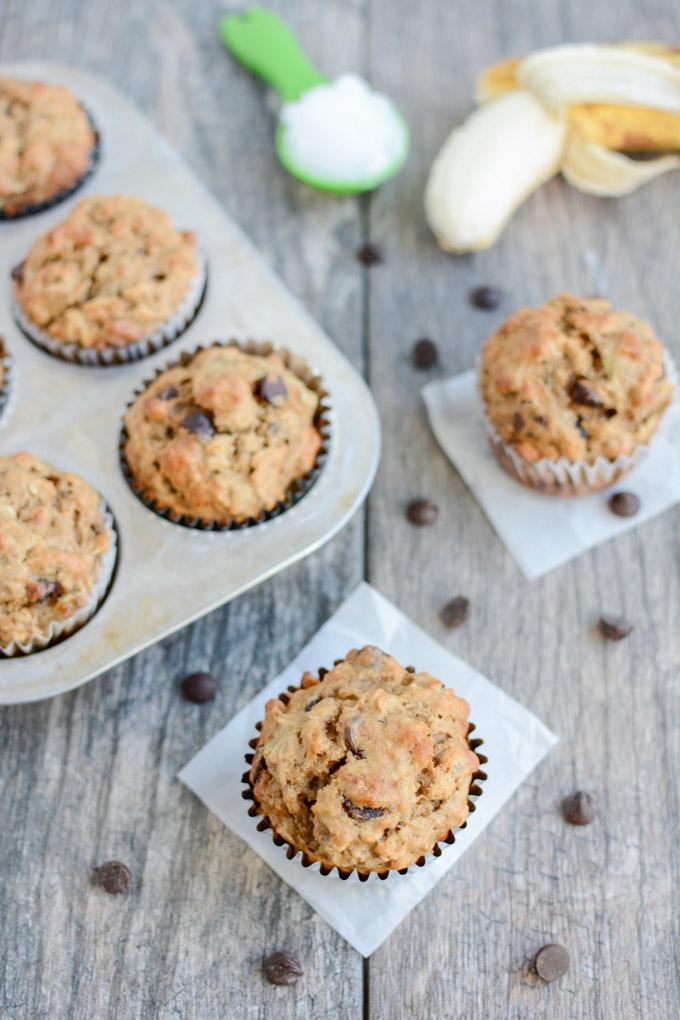 Muffins/Bars
Always always make a double batch to stock your freezer. Some favorites of mine are Lentil Banana Muffins, GF Pumpkin Yogurt Bars, and GF Sweet Potato Brownies.
---
Need more ideas for healthy snacks while breastfeeding?
That's all for today! Keep in mind these healthy make-ahead snacks are great for everyone, not just nursing moms! I also have a post of Healthy Freezer Snacks that might be helpful!

Let's chat:
What are the best postpartum snacks in your opinion?
Enjoy!
–Lindsay–
LEARN HOW FOOD AFFECTS YOUR BODY.
Get my free Table Talk email series where I share bite-sized nutrition information about carbs, protein, and fat, plus bonus information about snacks and sugar!