Ready in one minute and easy to customize, after trying these Egg Waffles you'll never want to cook eggs in a pan again! A quick & easy, healthy breakfast!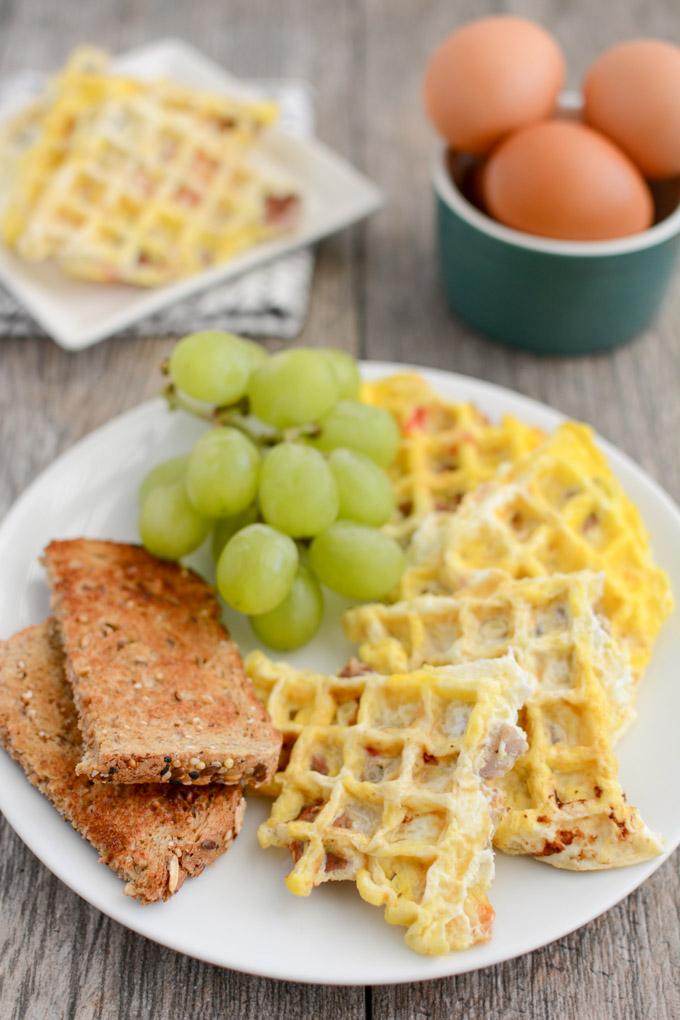 **Photos updated 9/2016**
Hi friends!
I had another post all ready to go for today, but then I made lunch yesterday and I just had to share. Egg waffles. They're one of those things you see floating around on Pinterest and think, "Oh, that's really cool." Then you pin it a couple of times and never get around to actually making it.
Well, the thought of these randomly popped into my head last night when I was thinking about how I could use up two extra sausages I had laying around. I was too lazy to head back to Pinterest to find an actual recipe but I decided to just give it a whirl and see what happened. Honestly, I was expecting it to be a major bust, but you guys, these are life changing.
I may never cook eggs in a pan again. I have a new best friend. My (egg) waffle maker
. (Affiliate link to the one I have!)

These egg waffles were SO easy. They're ready in under a minute and there's no messy pan to clean up!
Print
Egg Waffles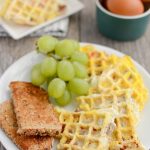 Ready in under a minute and easy to customize, you'll never want to cook eggs in a pan again.
Ingredients
Eggs
Sausage (pre-cooked)
Peppers, onions or other veggies
Cheese, if desired
Oil
Instructions
Grease waffle iron and heat to medium setting.
Crack 2 eggs in a bowl and whisk to combine.
Pour eggs into waffle iron.
Top with sausage, veggies and cheese.
Shut waffle iron and hold firmly closed for about 15 seconds.
Let go and let cook for another 30-45 seconds.
Open and remove with a fork.
Repeat as many times as desired.
I didn't include quantities because you can make as many as you'd like. Just use two eggs per "waffle", add whatever mix-ins you want and cook for a minute or so. Make sure your waffle iron is clean so there aren't crumbs for the eggs to stick to and make sure to oil it beforehand like you would if you were making regular waffles.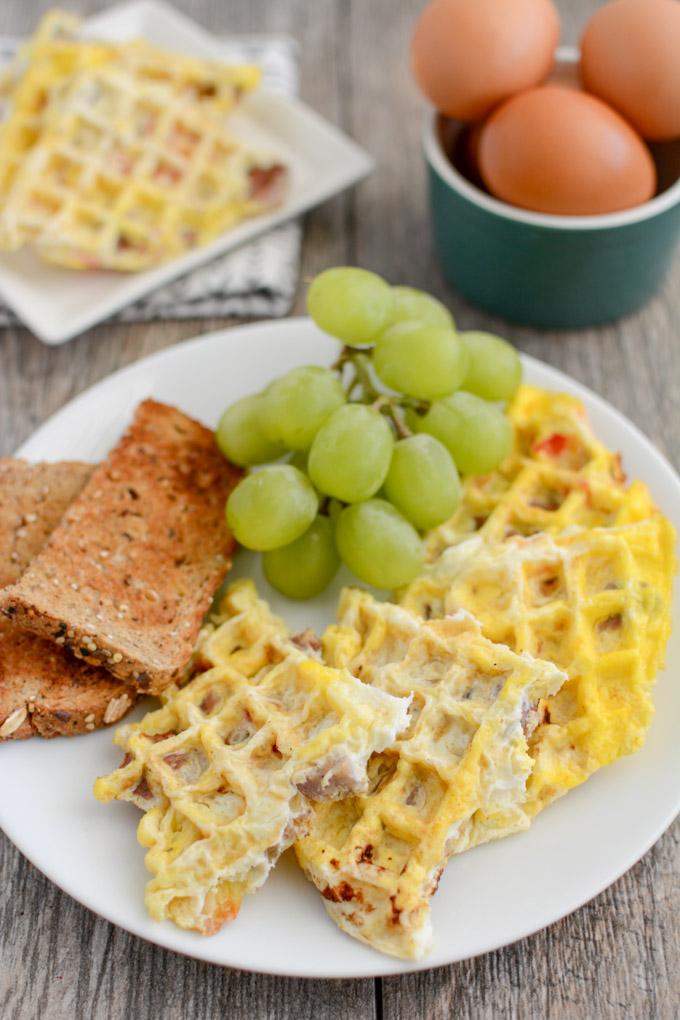 As long as I lightly oiled the waffle maker beforehand, these didn't stick at all, making cleanup a breeze! You could make a big batch of these and reheat all week long for breakfast!
[clickToTweet tweet="You'll never want to cook eggs in a pan again. Try these one-minute egg waffles!" quote="You'll never want to cook eggs in a pan again. Try these one-minute egg waffles!"]
Let's chat:
Have you tried these? Are you going to? What mix-ins will you add to yours?
Enjoy!
–Lindsay–
I love making a batch of these during my weekly food prep session. If you liked this post, you'll love my ebook – The Ultimate Guide To Food Prep. It dives into even more detail about how to food prep, troubleshoots common problems and provides tons of tips to make it easier! Click the image below for more details.