These Egg Waffles are ready in one minute and easy to customize. Such a fun twist on an omelet and after trying an egg waffle you'll never want to cook eggs in a pan again! A quick & easy, healthy breakfast!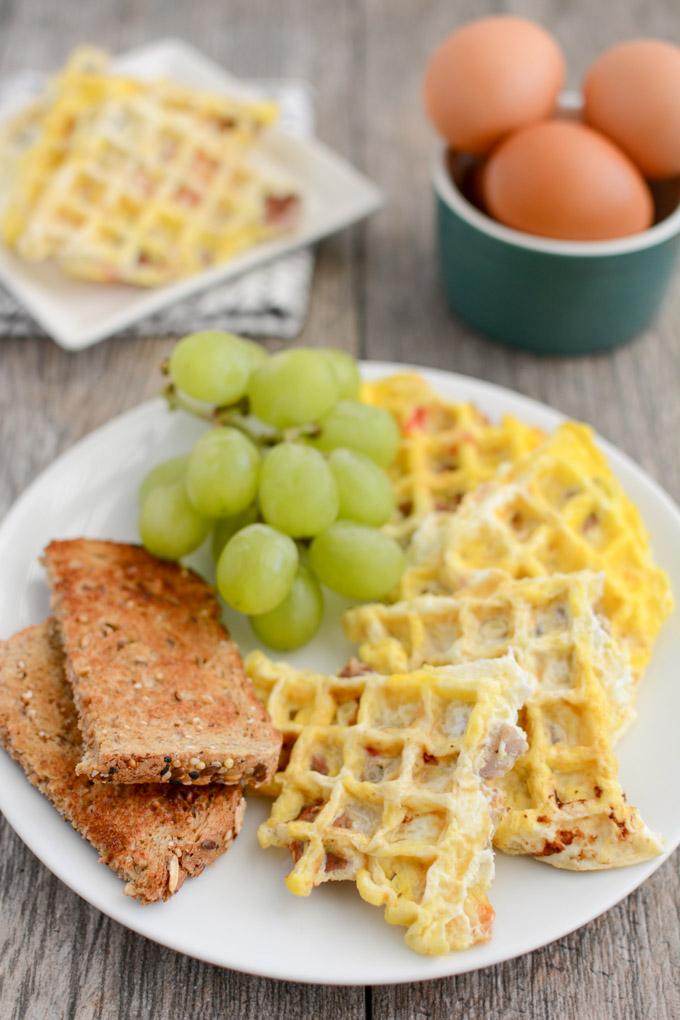 **Originally published Feb 2015. Photos updated 9/2016**
Hi friends!
I first shared these Egg Waffles over five years ago and they're still just as fun and clever as they were back then. It's like all the goodness of an omelet, in a form of an egg waffle that you could eat with your hands if you really wanted to….and you don't have to fight the never-ending battle with eggs sticking to a pan.
I mean, does it get much better? When I make mine I usually include:
Chicken sausage – but any kind of breakfast sausage will do.
Chopped veggies – peppers and onions are my go to.
Cheese – totally optional
I may never cook eggs in a pan again. I have a new best friend. My (egg) waffle maker
. (Affiliate link to the one I have!)
Egg Waffles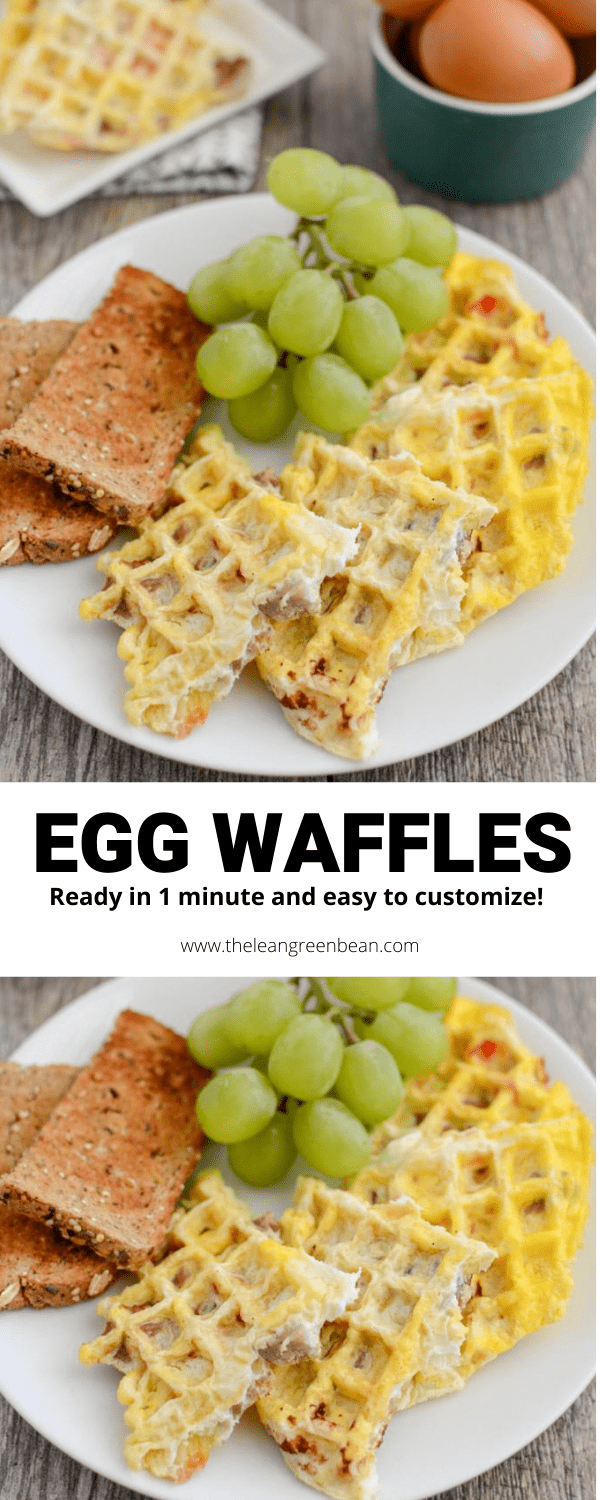 These egg waffles were SO easy. They're ready in under a minute. Just quickly spray your waffle maker with oil or rub a stick of butter across the top and bottom and BOOM! there's no messy pan to clean up!
Egg Waffle Recipe
Print
Egg Waffles
Ready in under a minute and easy to customize, you'll never want to cook eggs in a pan again.
Eggs
Sausage (pre-cooked)
Peppers, onions or other veggies
Cheese, if desired
Oil
Instructions
Grease waffle iron and heat to medium setting.
Crack 2 eggs in a bowl and whisk to combine.
Pour eggs into waffle iron.
Top with sausage, veggies and cheese.
Shut waffle iron and hold firmly closed for about 15 seconds.
Let go and let cook for another 30-45 seconds.
Open and remove with a fork.
Repeat as many times as desired.
I didn't include quantities because you can make as many as you'd like. Just use two eggs per "waffle", add whatever mix-ins you want and cook for a minute or so. Make sure your waffle iron is clean so there aren't crumbs for the eggs to stick to and make sure to oil it beforehand like you would if you were making regular waffles.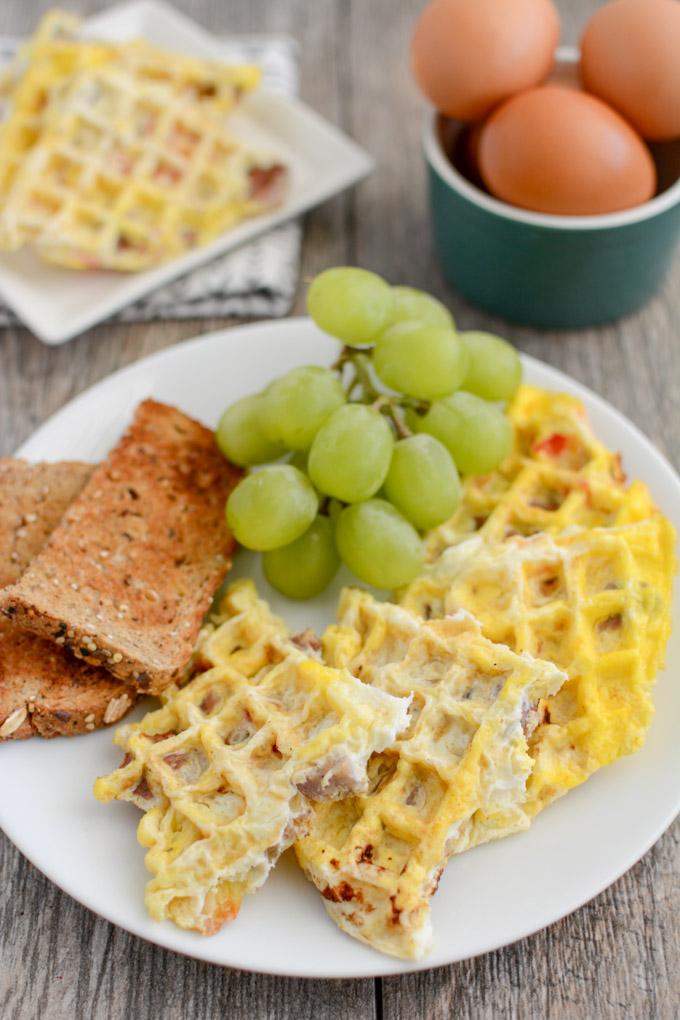 As long as I lightly oiled the waffle maker beforehand, these didn't stick at all, making cleanup a breeze! If you don't mind reheated eggs – ie if you're someone who could make an egg casserole and eat it all week long, you could change things up and make a big batch of these and reheat all week long for breakfast!
Let's chat:
Have you tried these? Are you going to? What mix-ins will you add to yours?
Enjoy!
–Lindsay–
LEARN HOW FOOD AFFECTS YOUR BODY.
Get my free Table Talk email series where I share bite-sized nutrition information about carbs, protein, and fat, plus bonus information about snacks and sugar!