Breastfeeding is challenging for any new mom. This is a reminder that it may not be the best choice for everyone, and that's ok. Hi Friends!
Hi Friends!
Let's get real today. Breastfeeding is hard. We're going to talk about it. If that's not your thing, you might want to skip this post and come back tomorrow. As you may know, I've been fairly sick ever since baby was born seven weeks ago. What you may not know is that all of the problems I've had so far have stemmed from breastfeeding. I wasn't planning to document my experience, but i've decided to do so in hopes that it may help someone else in the future.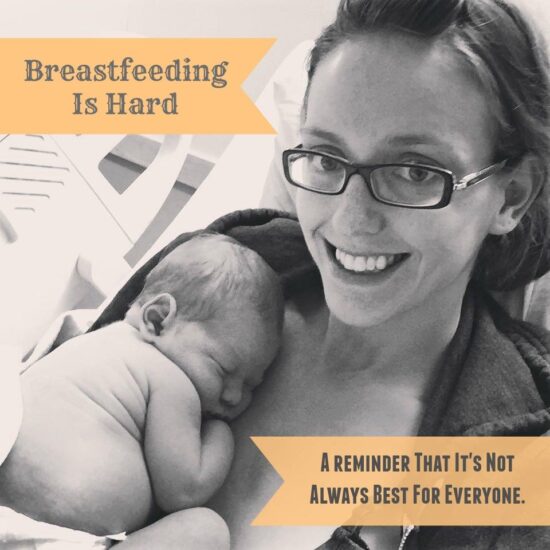 So here we go….
From the moment I found out I was pregnant, there was no doubt in my mind that I would breastfeed my baby. It wasn't something I gave much thought to. I was familiar with the benefits for baby and mom and I didn't really have any reasons NOT to do it. With that mindset, Hubby and I attended a breastfeeding class at the hospital. After getting a pretty comprehensive overview, I expected a few challenges, like there typically are when you try something new, but I was not at all prepared for how hard it would be for me- both physically and emotionally.
While we were in the hospital, I nursed exclusively. Things got off to a poor start right away because baby had a bad latch. Even with the class under my belt, I didn't really know what a good latch was and by the time I saw the lactation consultant, he'd already done some damage to my nipples.
He was born early Wednesday morning, we left the hospital on Thursday, and on Saturday morning we headed to the pediatrician for his first appointment. I was still exclusively nursing but my milk hadn't come in yet. We learned that baby was jaundiced. I had to start pumping to try to get my milk to come in and we had to supplement with formula to get him to start peeing and pooping more to help the jaundice. I pumped all day Saturday and Sunday, and by Sunday afternoon my milk had come in. I continued to nurse but was still in severe pain due to the nipple trauma.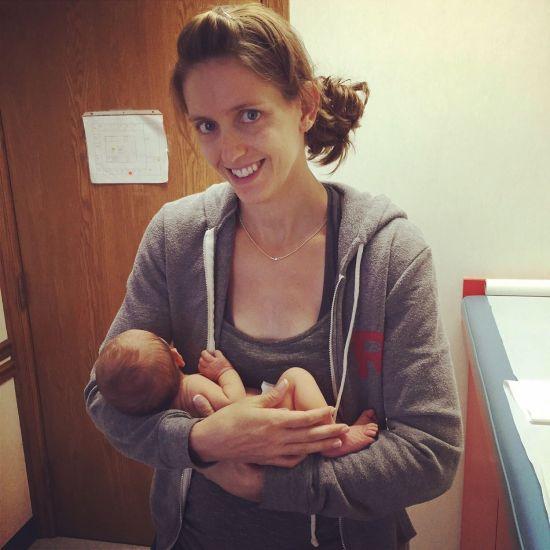 I went to see a lactation consultant again on Tuesday. I was pretty sure i'd fixed his bad latch but wanted to make sure I was doing things right. By this time, the lactation consultant said the damage was some of the worst she'd seen and we tried using a nipple shield, but Chase didn't like it and wasn't sucking hard enough to get much out when we used it. She sent over a recommendation for Jack Newman's Nipple Ointment to my OB so I could get the prescription and help them heal.
At this point I wasn't feeling well at all and Wednesday afternoon (one week after he was born), I took a nap and woke up with a fever of 102 degrees. I was pretty sure I had mastitis, an infection caused by plugged milk ducts. It was too late in the day to go to my OB so I went to urgent care. Due to a drug allergy I have, I was given a z pack instead of the typical drug they treat mastitis with. The next week or so was a blur. I remember crying in the shower because I was so miserable. I had a high fever for several days and had to pump because my nipples still hurt too much to nurse. My supply was low from the beginning and got even lower since I was feverish and had no appetite. I resorted to eating lots of oreos, snack crackers and m&ms just to try to get the calories I needed.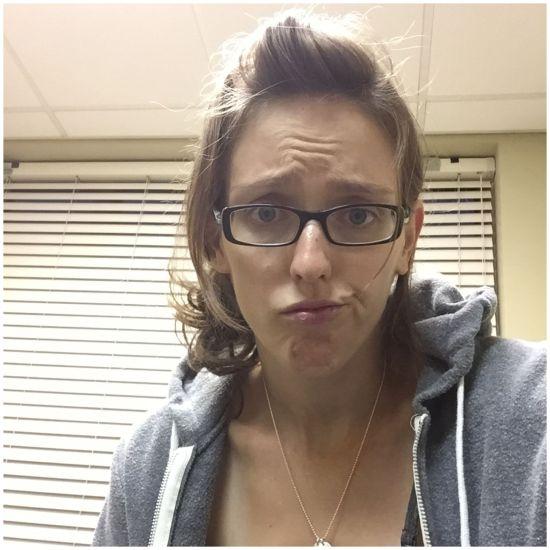 Week 2: A few days after I started the zpack I started having symptoms of yeast. I was giving medicine to treat that and luckily baby didn't get thrush. Two days after I finished the zpack, my fever came back. I went back to the OB and they started me on Cipro, another antibiotic, for 7 days to make sure the mastitis was cleared up. I switched back to nursing as soon as my nipples healed enough to make it less painful.
Week 3: I still wasn't feeling well at all. I spent almost all of my time on the couch. I continued to nurse Chase but we also continued to supplement with formula. I finished the Cipro the day before Thanksgiving.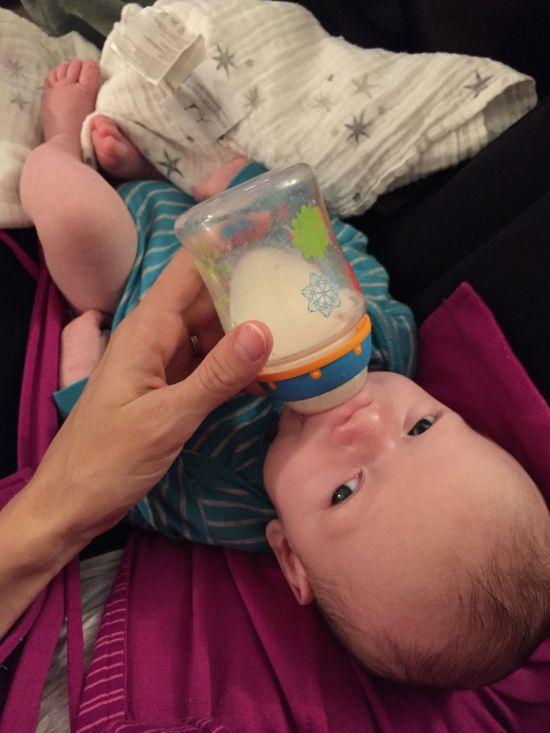 Week 4: The Friday after Thanksgiving, my fever came back again. It was lower grade- 99.5- but of course it came back after hours. I called the OB on call for the weekend and she prescribed me Keflex, the antibiotic I probably should have gotten in the first place. It's partially reactive with a drug I'm allergic to, but since my reaction isn't super severe, she said it was worth a try. At this point, the lump where the mastitis infection was originally flared up again on one breast and I'd developed a super painful lump on the other breast as well. I went back to the OB yet again, where I was told I had plugged ducts and I need to try to unplug them. I tried everything- including standing in the shower and letting hot water run over it while pressing and pushing as hard as I could from the outer edge, over the lump and towards the center of the breast. It's one of the most painful things I've ever done and I did it on both breasts 4 days in a row, while crying from the pain. Each day I was able to get milk to express, but I was never sure if I was unplugging them or if I was expressing another duct in the same area. The lumps didn't get any better and I was referred to a breast specialist.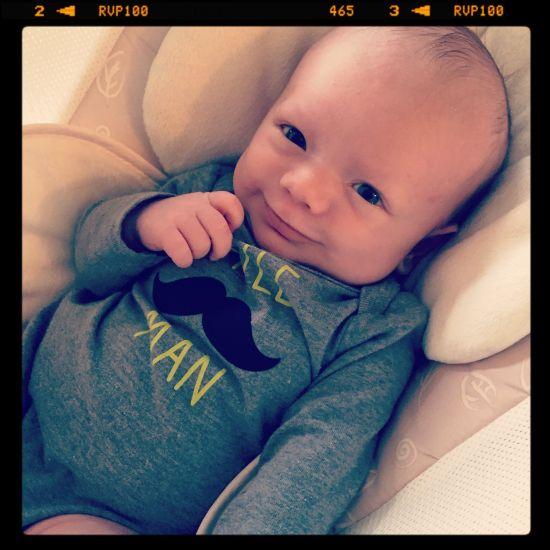 Week 5: I went to OB for my post-partum checkup on Tuesday. Everything looked good except the problems I was already having. The OB helped me get in sooner with the specialist and she determined that I had two abscesses that needed to be drained. She numbed the area and then used a needle and syringe to remove a bunch of pus from each one. It helped a little bit with the pain initially. Abscesses are one of the most serious breastfeeding problems that can happen to a woman who gets mastitis- lucky me. Before I left the specialist, I made an appointment to come back Friday and get them rechecked.
It's not uncommon for them to refill, which mine did. In that case, you have to get them surgically drained. I had to move up my appointment to Thursday because one hurt so bad I couldn't sleep. I got it drained again and after they cultured it, found out it contained non-resistant staph. The two antibiotics it was most sensitive to are the same ones I'm allergic to, so I was put back on Keflex and given pain meds. I was told that if the antibiotics didn't work this time i'd likely have to stay at the hospital a day or two to get IV antibiotics. The pain got worse and worse, and since this was the second time it had been drained, I had a bit of a breakdown Thursday night because it still hurt so bad. I started pumping to give my boobs a break… plus baby kept jostling and hitting the infected area which was super painful.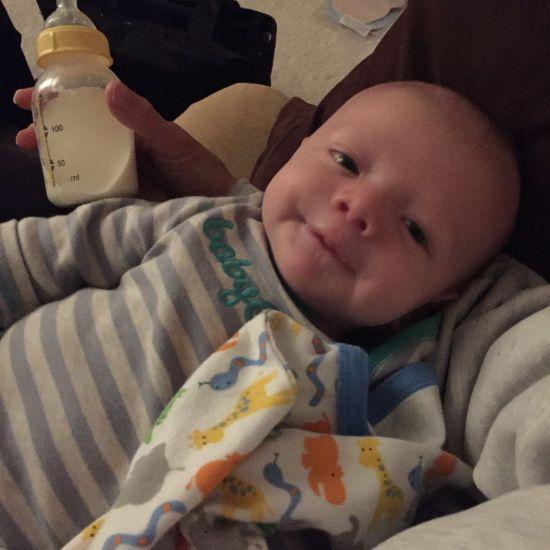 Friday I woke up feeling terrible. The infected area was red hot, I had body aches and chills and felt like I had a fever, but I didn't. I even broke down and took Percocet that they had prescribed me. I have a pretty high pain tolerance and really don't like taking meds so this was a pretty big deal. That afternoon I went back to the specialist. Hubby came along to this appointment, because he was already worried and I hadn't been improving. We talked through our options with the doc, which included either going to the hospital or having her make a 1 inch incision and try to drain out as much of the infection as possible. Hubby had a dental procedure done that morning that involved grafting some skin from the roof of his mouth and attaching it to his receding gum line, so he was miserable as well, and I wanted to try to avoid going to the hospital. She said the incision would likely be the quickest way to start feeling better anyway, so we decided to try the incision to drain it.
She numbed me up, made the cut and started draining…and draining…and draining. SO much nasty stuff came out. Hubby (with Chase in his arms) watched and said that it was several ounces at least. The doctor just kept saying she couldn't believe how much was coming out and told us it was probably about the size of a lemon.. I left with instructions to care for the incision which involved removing the "packing" (a gauze like string) it was packed with, pressing and squeezing around the incision to get more pus out, pouring hydrogen peroxide in it and then re-packing the incision each day for the next three days. I was terrified about how much that would hurt. The doctor told us there was still a chance i'd need the IV antibiotics, but that she felt good that so much stuff came out when she made the cut. She would have been more worried if she'd cut and very little had come out.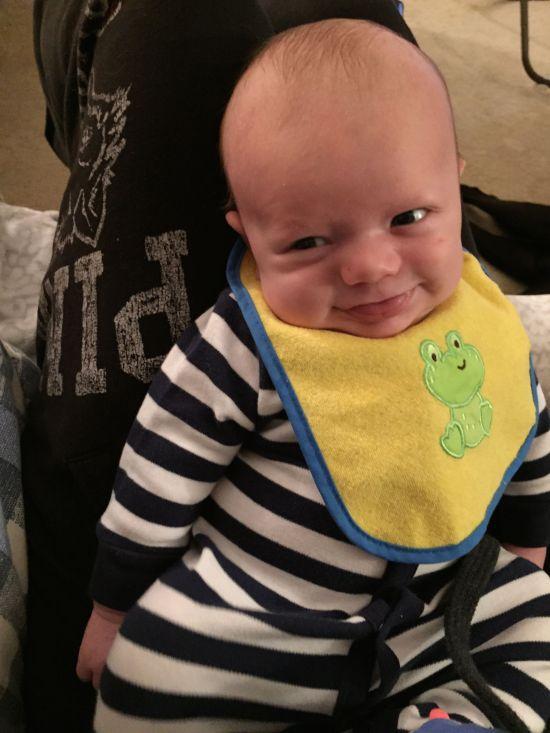 Saturday morning I woke up, took some pain killers, gave them an hour or so to kick in and then we tended to the incision. Hubby pulled out the packing, I took a shower, squeezed more junk out, poured hydrogen peroxide in it and then hubby carefully packed it again (oh the joys of marriage!) The point of the packing is to keep it from closing up too soon so it can keep draining. It was painful, but manageable and besides the pain of the incision I felt a lot better than I had the previous day. We spent the day laying around not doing much of anything.
Sunday afternoon I started to feel crappy again and by evening my fever was back. I called the breast specialist who told me I needed to go to the hospital for iv antibiotics but that I could wait until morning unless my fever spiked. We didn't know what to do with the baby, so I called my parents for help, and bless their hearts, they drove through the night to get here as fast as possible.
Monday morning I called my OB's office to try to get set up to direct admit me to the hospital and they had me come in to their office. After seeing me, they decided to only increase the dose of antibiotics I was on instead of sending me to the hospital because things seemed to be healing.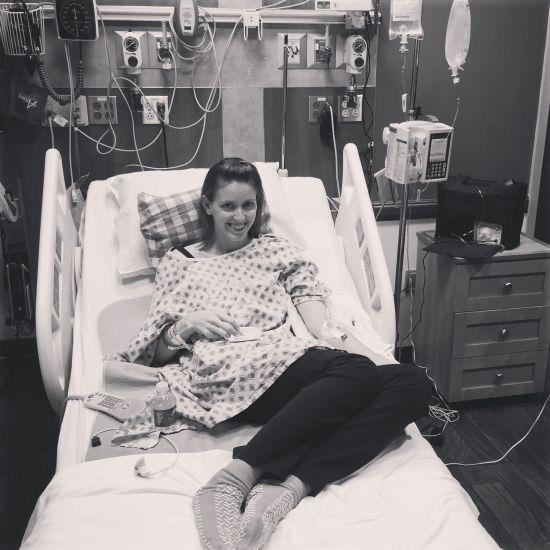 Tuesday morning I felt even worse but I toughed it out because I had an appointment with the specialist that afternoon. My mom drove me and the doctor checked the abscess and ended up draining it again. By this point, we decided enough was enough and I needed to go to the hospital. So we headed home, I packed a bag, hubby left work, and came home to drive me to the hospital. The doctor told me I'd probably be there 24 hours, no more than 48. After I was admitted, they started the IV. I ended up having an allergic reaction to vancomycin, the first drug they tried, so they stopped the meds while the doctors consulted about what to try next.
Week 6: Wednesday morning I talked to the infectious disease doctor. After getting up to speed on everything that had been going on, he decided on the next iv med to try – Daptomycin. I got one dose around lunchtime and then it was basically a waiting game to see if it worked. Meanwhile, I had to keep draining the incision (pus continued to come out) and pump every few hours. They also cultured the incision to check for bacteria. Hubby was wonderful and came to keep me company before work, at lunch and every night after work.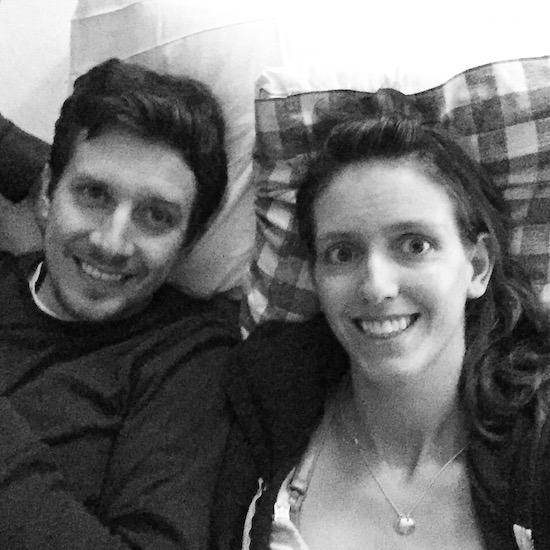 Thursday morning I was given another dose of the antibiotics and I squeezed more junk out. The ID doctor came back to check on me. He told me nothing was growing in the culture yet, which was good. In addition, the hard area of the abscess around the incision had decreased in size from the previous day, so the antibiotics seemed to be working. He told me that I could probably go home, but that I would need a PICC (peripherally inserted central catheter) line so that I could continue IV meds at home over the weekend. OR, I could stay one more night, get another dose via IV in the morning and then potentially go home and switch to pill antibiotics. Even though I really wanted to go home, I opted to stay one more night and see how things looked in the morning.
Friday morning I saw my OB at the hospital and she ordered an ultrasound to make sure there were no more pockets of fluid that needed to be drained. I saw the infectious disease doctor who told me there was no chance I was going home on pill antibiotics, but that I could go home with a PICC line.
Squish had his six week doctor's appointment and I was heartbroken that I couldn't be there, especially since he was getting shots…so hubby face-timed me in once he got to the office.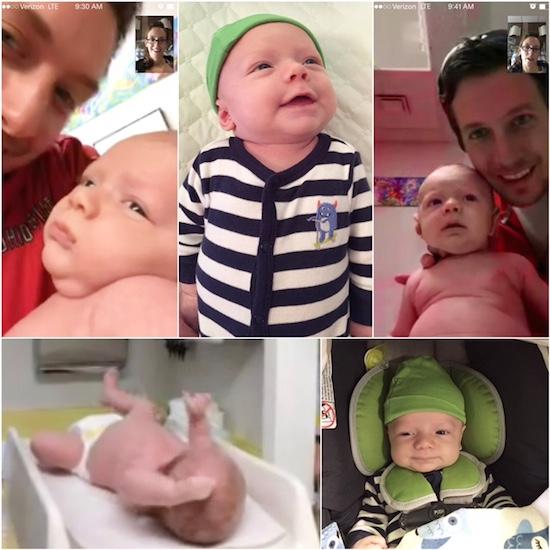 Technology is awesome. Baby is growing like a champ. He's in the 98th percentile for height – 24 1/4 inches and the 95th percentile for weight – 13 pounds, 6 ounces. The rest of the day seemed to take forever but they finally came and put the PICC line in that afternoon.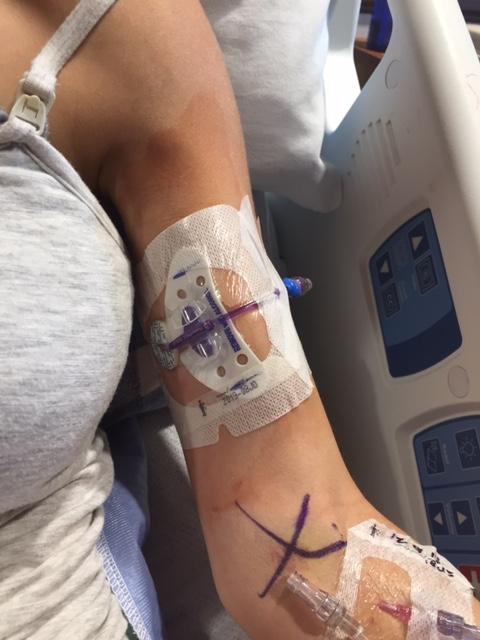 The top one is the PICC line that stays in at home and the bottom one is the one they used in the hospital and took out that afternoon. They didn't take me to get my ultrasound until around 4:00pm and then by the time the results were read, the case management workers were gone for the day so I couldn't be discharged. I needed to be set up with a home health nurse who could give us all the supplies we needed and show us how to administer the meds. I had a little breakdown and cried for a while because I missed my baby so badly and then started counting the hours until I could get out of there. We face-timed with squish to make me feel better.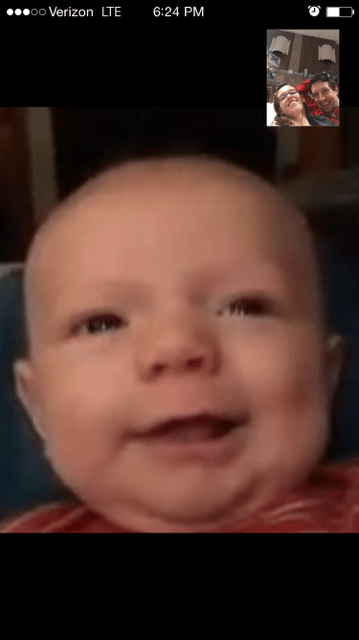 Saturday, after a few hold-ups, we were FINALLY able to go home. They weren't able to verify our insurance on a weekend, so we had to agree to pay for a day of home healthcare if it ended up not being covered. They also found another abscess on the ultrasound on Friday that needed to be drained, but luckily they were able to do it with a needle before we left and didn't have to make another incision. It was SO good to be home.
Sunday I still wasn't feeling well. Luckily my parents stuck around for a few more days so I was able to sleep in and take a 4 hour nap. We also had the home health nurse come out and teach hubby how to give the IV meds.
Monday I woke up feeling a TINY bit better. I saw my OB again and she said she thought that the recent draining of the second abscess would help alot and I should be feeling a little better each day. Tuesday I improved a little more. Wednesday I went back to the breast specialist who told me I could stop packing the incision so it could heal faster.
So here we are in week 7. I finally feel like I'm on the mend. I'm feeling a tiny bit better each day but still far from good. I lost all my pregnancy weight by the end of the first week after baby was born but over the next six weeks, I lost 15 more pounds because I felt so sick and miserable and had no appetite…so now I'm trying to regain strength and gain some weight back. Hubby has to give me my IV antibiotics via my PICC line for another 2 weeks before I can get it removed.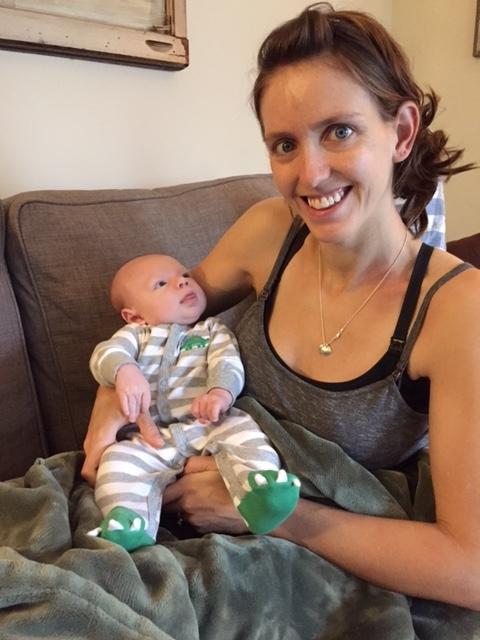 ————
So what about breastfeeding? When I was admitted to the hospital, I made the decision to stop. I was so tired of being sick, feeling crappy, having a fever and dreading every feeding. So after much deliberation, lots of tears and some long talks with doctors, hubby and close friends and family, I made my decision.
The point of me telling you all of this isn't to make you feel bad for me. It's to help you realize that breastfeeding is really hard. Sure there are many women who are able to breastfeed without major issues- the baby latches from the get go, it's not painful, they have few problems…they just enjoy bonding with their baby…and are able to breastfeed for as long as they desire. And I think that's wonderful for them. I thought I would BE one of them. There are also women who have significant struggles and still stick it out. More power to them- that's great as well.
There are also women like me who have significant struggles and decide to stop.
The thing is, we don't often hear the stories of women who struggle. Before I got pregnant I felt like all I really knew were women who breastfed their babies. I was SHOCKED when I started talking to some of my close friends and realized how many of them had struggled as well. That's the reason I'm sharing my story. So that if you're reading this and struggling, you know that you're not alone. There are tons of women out there who struggled, are struggling or will struggle as well. And if breastfeeding doesn't work out for you, it doesn't make you a bad mom. It doesn't make you any less of a woman. It's ok.
I'm sure there are people out there who will judge me. Who will tell me I could have done something differently or that I shouldn't have given up. But that's ok. I'm proud of myself for sticking with it as long as I did, and I'd much rather feed with formula and enjoy time with my baby then continue to breastfeed and be sick and miserable, just because society makes me feel like I should. At a certain point, I decided that being healthy for my baby is far more important than where his calories are coming from.
I still struggle a little with the fact that I'm no longer breastfeeding. It makes me sad because I believe it is such a wonderful, natural thing. But, as a mom, we always want to do what's best for our baby and in my case that means forgoing breastfeeding so that I can be happy and healthy and the best mom possible.
And there's nothing wrong with that.
–Lindsay–
PS. I appreciate that many people have strong opinions about this topic and I'm in no way saying my decision is right for everyone, just that it's right for me. I'm all for respectful discussion, but please keep the rude/mean/hateful comments to yourself.
LEARN HOW FOOD AFFECTS YOUR BODY.
Get my free Table Talk email series where I share bite-sized nutrition information about carbs, protein, and fat, plus bonus information about snacks and sugar!