Pumpkin Energy Balls make a great grab-and-go snack to have on hand and stock your freezer with. They're full of healthy fats, fiber, and protein – plus all the flavors of fall!
Hi Friends!
I originally published this recipe almost exactly a year ago and it was a big hit, so I thought I'd re-share in case you missed it! Plus, I tried to take some better photos.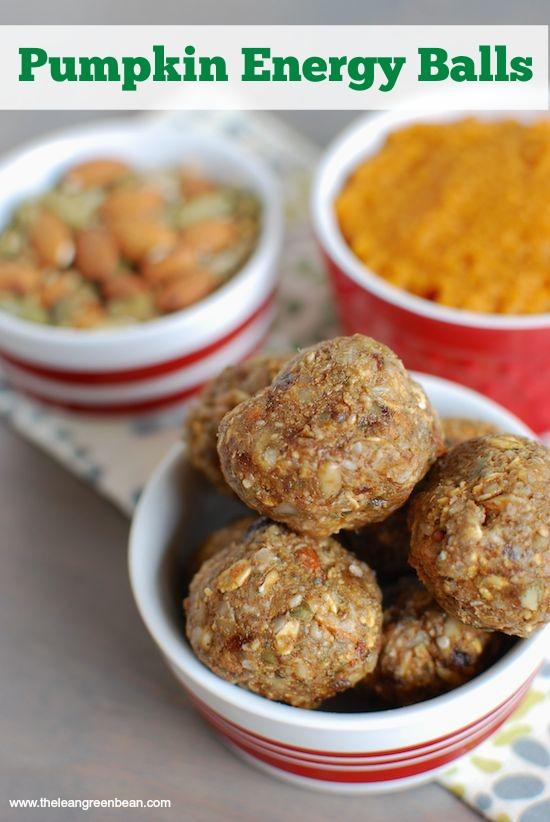 These Pumpkin Energy Balls are one of my favorite grab and go snacks. I keep them in the freezer and love having them on hand to grab before a workout or when I need a quick afternoon snack.
Here's how you make them:

Pumpkin Energy Balls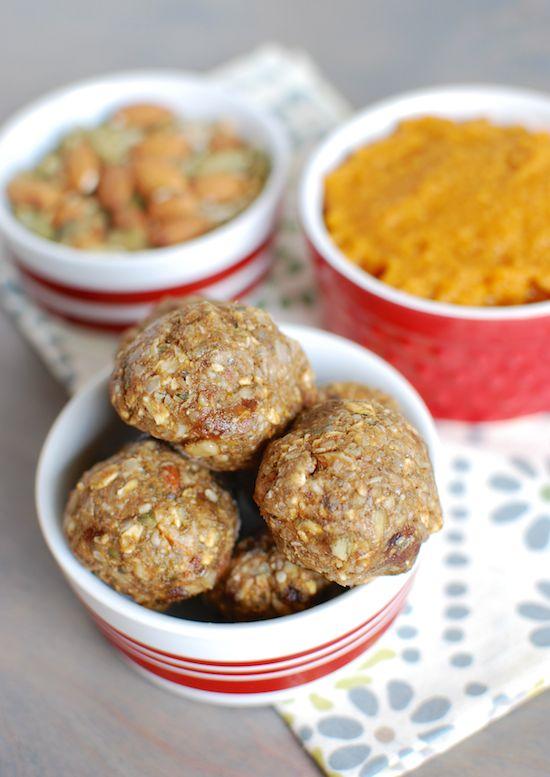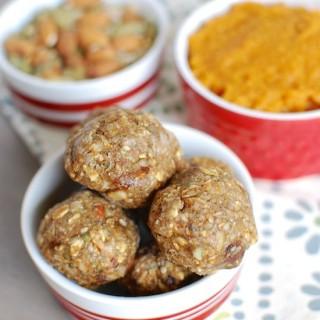 An easy grab & go snack that tastes like fall and is packed with fiber, protein and healthy fats for energy.
Ingredients
1/2

cup pumpkin seeds (shelled)

1/2

cup sunflower seeds

1

Tablespoon chia seeds

1/2

cup almonds

1/2

cup pumpkin puree

1

cup chopped & pitted dates

1/2

cup rolled oats

1

teaspoon cinnamon

1/2

teaspoon ginger
Instructions
Put the nuts and seeds in a food processor or high-powered blender and pulse several times to chop. Pour into a bowl and set aside.
Put the remaining ingredients in the food processor and process to chop and mix well.
Add the nut mixture and pulse several times until well combined.
Scoop mixture onto large piece of plastic wrap. Wrap up and squeeze to form large ball.
Freeze for 30-60 minutes.
Remove from freezer and roll into bite-sized balls.
Store in the freezer.
I almost always double this recipe. I made a double batch two weekends ago to snack on and earlier this week I made another batch to stock the freezer for when baby comes. If you don't have a food processor
, this recipe should convince you it's definitely worth the investment.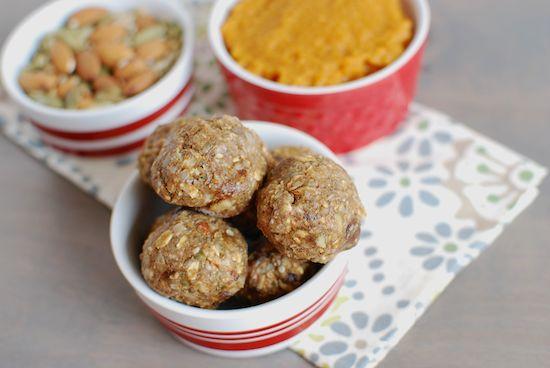 The easiest thing to do when doubling this recipe is add double the nuts and spices to the processor and chop. Set aside. Add single recipe amounts of remaining ingredients to processor and process to combine. Add half the nut mixture and pulse to combine. Then, repeat. If you try to double all the ingredients at once in the processor, I've found stuff doesn't mix as well.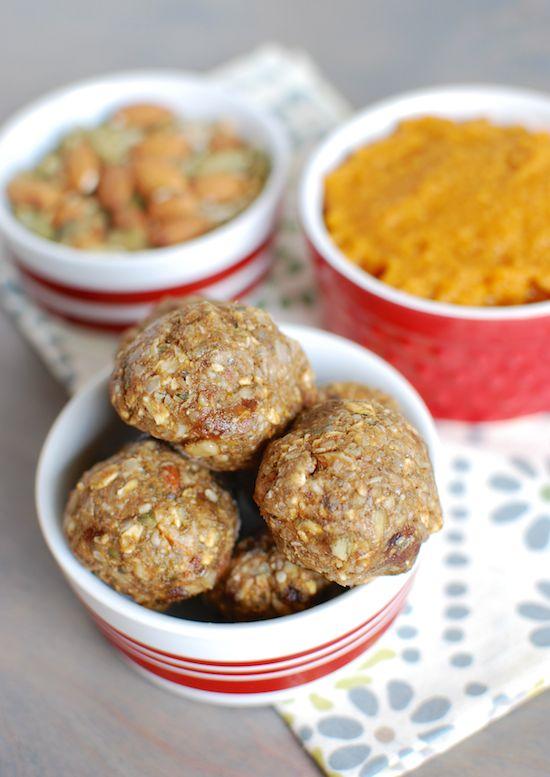 These Pumpkin Energy Balls from @leangrnbeanblog make a great grab-and-go snack!
Click To Tweet
Let me know if you try them!
Enjoy!
–Lindsay–