Looking for healthy pumpkin recipes? Here are 30 recipes to try! Everything from baked pumpkin recipes and pumpkin recipes for breakfast to savory pumpkin recipes.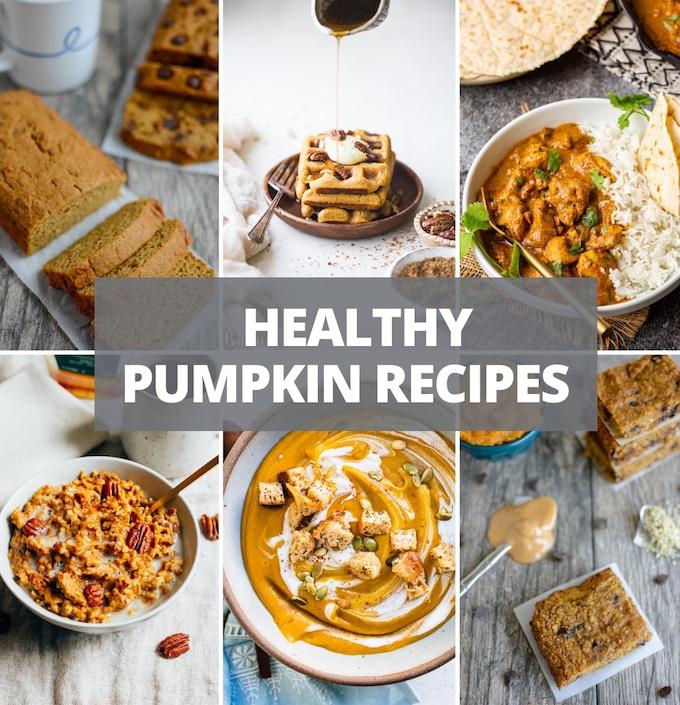 Hi friends!
Prior to the holidays I shared 20+ Pumpkin Dessert Recipes That Are Not Pumpkin Pie to help with your menu planning. But we are huge pumpkin fans around here. In fact, two of my three kids still eat pumpkin straight from the can as their favorite vegetable. So I didn't want to stop there. I wanted to collect even more pumpkin recipes for you to explore since it's such a versatile veggie.
Savory Pumpkin Recipes
Pumpkin is often thought of for desserts and baked goods, but you can easily use it in both sweet and savory recipes- everything from breakfast to dessert! It has a mild flavor and is an easy way to add nutrients to everything from muffins to soups.
So I gathered up some canned pumpkin recipes for you guys to try! If you find a new favorite, be sure to let me know!
Recipes Using Canned Pumpkin
Pumpkin is great for baking. It adds a delicious flavor while also adding vitamins, fiber and other nutrients to baked goods. Stock up on canned pumpkin when it's in season so you can enjoy baking with pumpkin all year long.
---
Pumpkin Recipes Savory
Canned pumpkin is super versatile and can be used in both sweet and savory recipes. It also makes a great shortcut for adding fiber and nutrients to recipes in a hurry, no prep time needed.
---
Recipes Using Canned Pumpkin For Breakfast
These healthy canned pumpkin recipes are the perfect way to start the day with a nutrient-packed breakfast? Pumpkin adds fiber to help keep you full, along with vitamins, minerals and antioxidants.
---
Breakfast Pumpkin Recipes Gluten-free
There are tons of great pumpkin recipes out there that are gluten-free. Don't miss out on the Fall flavor of pumpkin just because you can't have gluten. Here are recipes for everything from bars to muffins to cookies.
---
Savory Pumpkin Recipes
Pumpkin isn't just for dessert! These savory pumpkin dishes will prove it to you! Everything from main dishes to sides to appetizers can benefit from the addition of pumpkin!
---
So there you have it! 30 ways to use canned pumpkin. I hope you got some great ideas!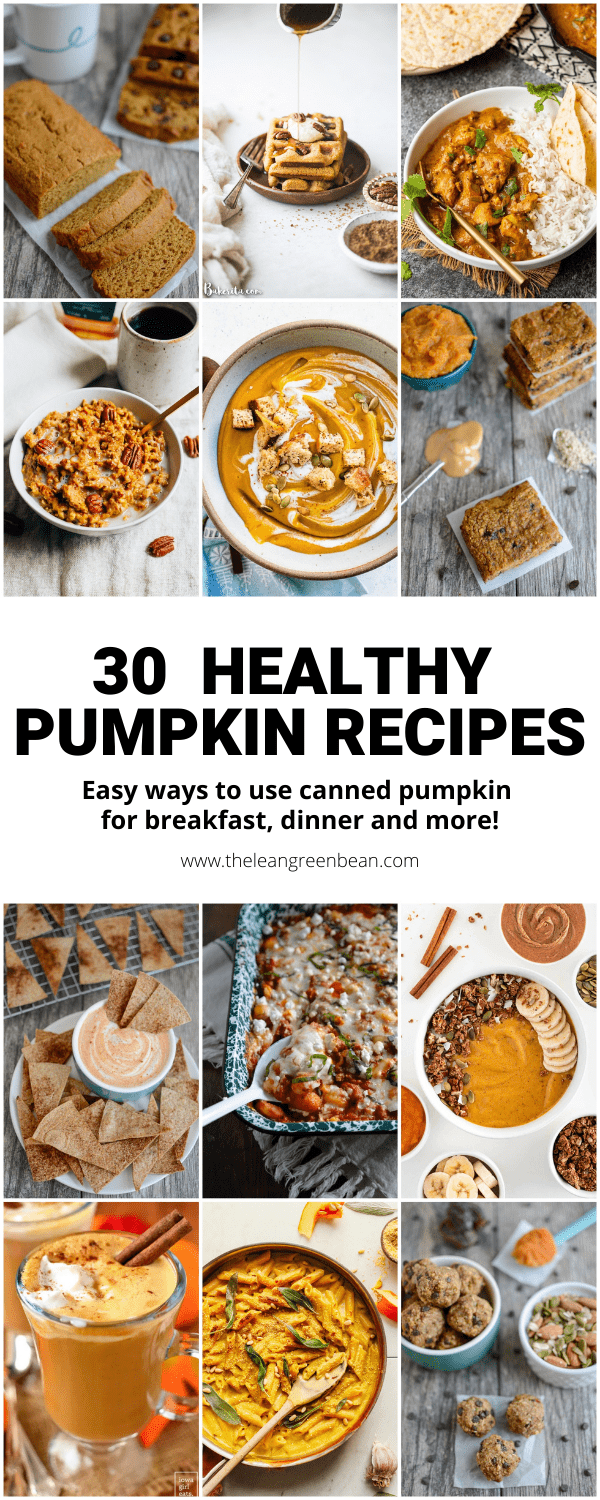 Enjoy!
–Lindsay–
LEARN HOW FOOD AFFECTS YOUR BODY.
Get my free Table Talk email series where I share bite-sized nutrition information about carbs, protein, and fat, plus bonus information about snacks and sugar!