Looking for pumpkin puree dessert recipes that are not pumpkin pie? Here are 20+ desserts from pumpkin cake to pumpkin bars to no-bake pumpkin desserts to choose from!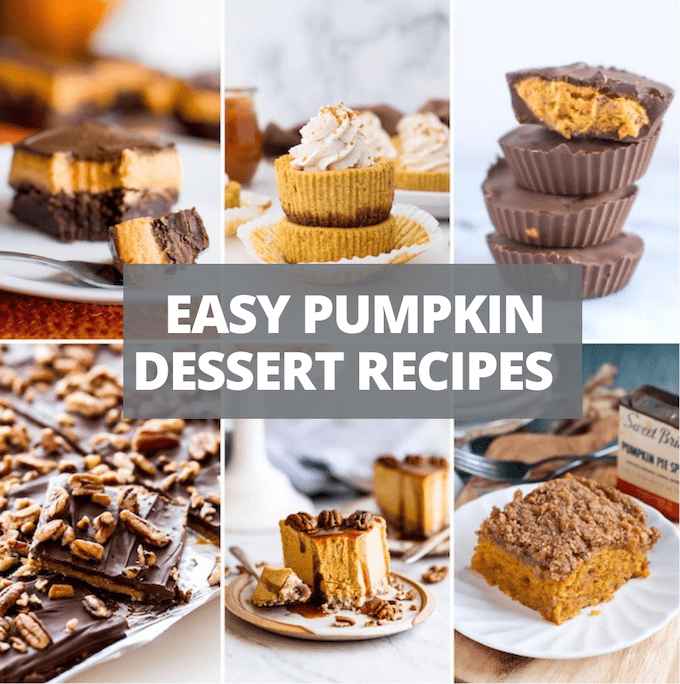 *Originally published November 2021. Updated Sept 2022*
Hi friends!
When you think of pumpkin recipes easy dessert is probably the first thing that comes to mind, right? Obviously, pumpkin pie is a classic dessert recipe. However, if you're like me, you may not get all that excited about pumpkin pie. I think it's just average.
Easy Pumpkin Dessert Recipes
The good news is, there are a lot of other dessert options out there that can give you the pumpkin flavor you love, just not in pumpkin pie form. That's right- easy pumpkin dessert recipes come in all forms, from cookies to cheesecake to bars to no-bake desserts!
By choosing one of these pumpkin recipes, dessert is taken care of!
Canned Pumpkin Dessert Recipes
---
No Bake Easy Pumpkin Dessert Recipes
When you need something quick and easy with no oven required, no bake easy pumpkin dessert recipes are the answer! You can whip any of these recipes up in no time and they're guaranteed to please a crowd!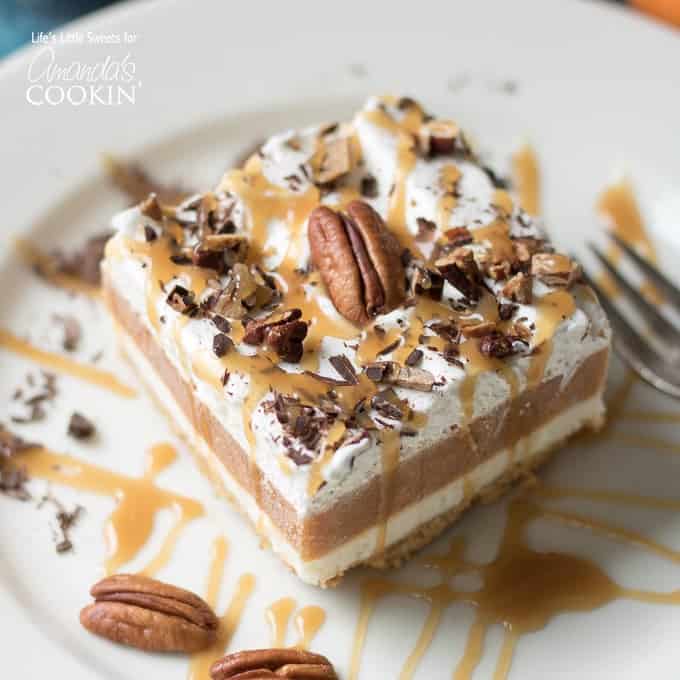 Pumpkin Lasagna
With layers of graham crackers, cream cheese, jello pudding and cool whip, this dessert lasagna is hard to resist!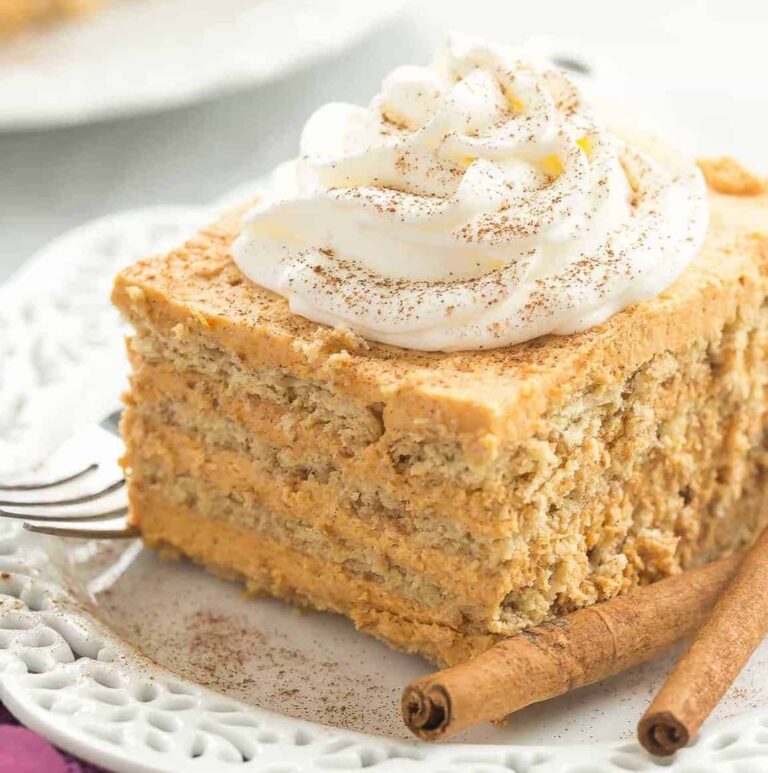 No Bake Pumpkin Pie Ice Box Cake
A pumpkin pie dessert recipe that's easier than pumpkin pie? Try this No Bake Pumpkin Pie Ice Box Cake!
---
Pumpkin Puree Dessert Recipes
Grab a can of 100% pumpkin and get to work making one of these delicious pumpkin puree dessert recipes! They're great for Fall but honestly, there's no reason you can't enjoy them year round.
---
Gluten-Free Pumpkin Dessert Recipes
If you're looking for gluten-free pumpkin dessert recipes, here are a few options! Great for those following a gluten-free diet but tasty enough to be enjoyed by all!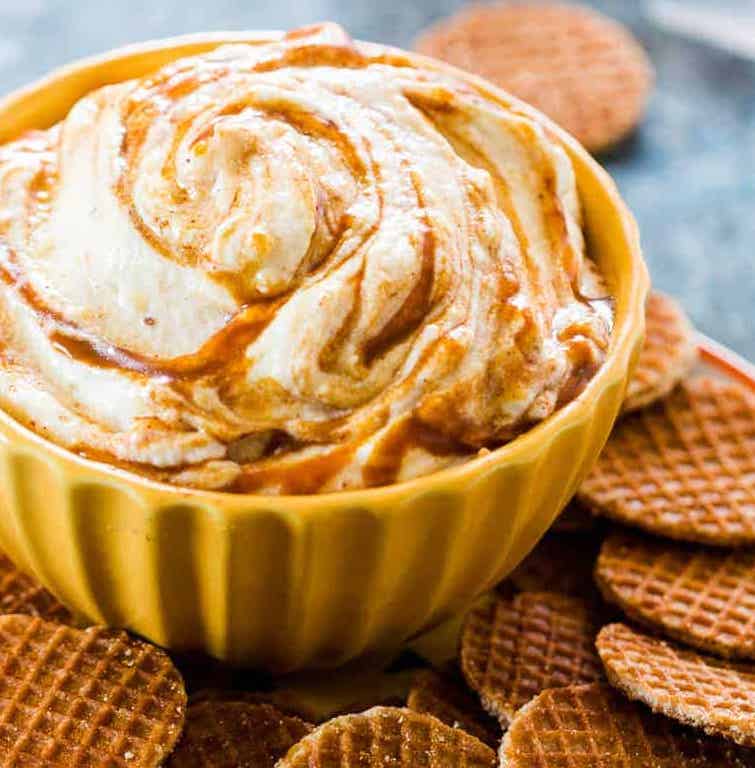 Caramel Pumpkin Cheesecake Dip
Looking for gluten free pumpkin dessert recipes? This cheesecake dip fits the bill! Serve it with your favorite gluten-free crackers or waffles for a fun treat!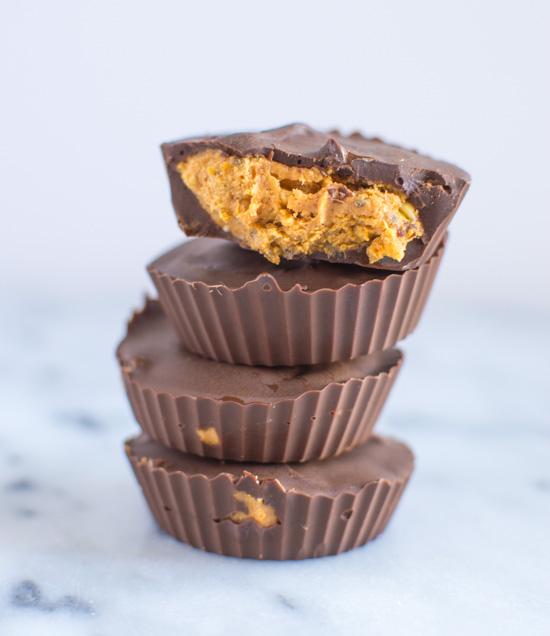 Pumpkin Pie Peanut Butter Cups
These homemade Pumpkin Pie Peanut Butter Cups are better than Reese's for dessert and have a fun fall flavor twist! Make a batch today and keep them in the freezer to enjoy in the weeks ahead.
---
Vegan Pumpkin Dessert Recipes
It's always good to have some vegan pumpkin dessert recipes in your repetoire so that you can provide options to friends and family who may follow a vegan diet. And these recipes are so delicious, they can be enjoyed by anyone!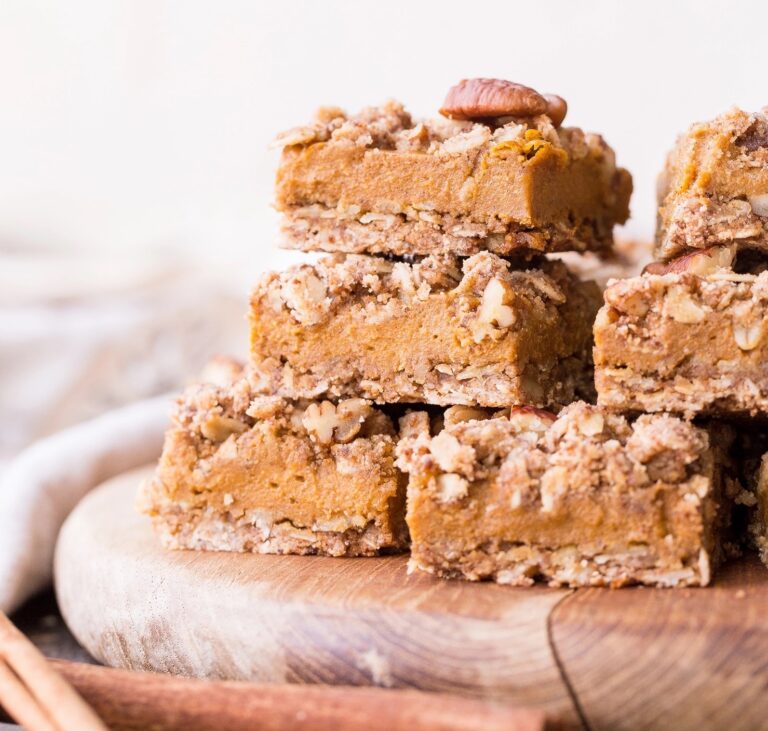 Vegan Pumpkin Pie Crumb Bars
Need more vegan pumpkin dessert recipes? Try these Vegan Pumpkin Pie Crumb Bars! They have an oatmeal crust, a creamy pumpkin filling and an oat crumble on top!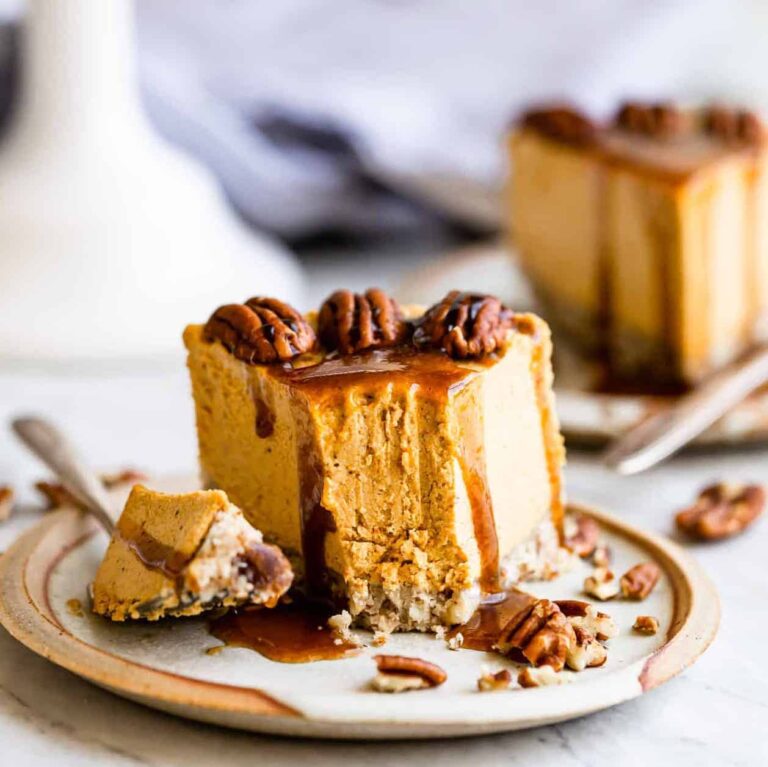 20 Minute No Bake Vegan Pumpkin Cheesecake
This cheesecake is one of the best vegan pumpkin dessert recipes. Ready in 20 minutes, it doesn't get much easier!
If you're looking to go beyond pumpkin pie this year, I hope this roundup of pumpkin dessert recipes gives you some good options!
Enjoy!
–Lindsay–
LEARN HOW FOOD AFFECTS YOUR BODY.
Get my free Table Talk email series where I share bite-sized nutrition information about carbs, protein, and fat, plus bonus information about snacks and sugar!