Made with just a few simple ingredients, this recipe for Pumpkin Yogurt Dip is the perfect afternoon snack! Try it paired with cinnamon and sugar tortilla chips or graham crackers. 

Hi Friends!
It's time for another edition of our bloggy recipe group. In case you missed previous months, check out:
Today we've moved from summer to fall and we're showcasing pumpkin! I'm kind of a pumpkin fanatic and already have several pumpkin recipes on my site, but don't worry…I have a new one for you today!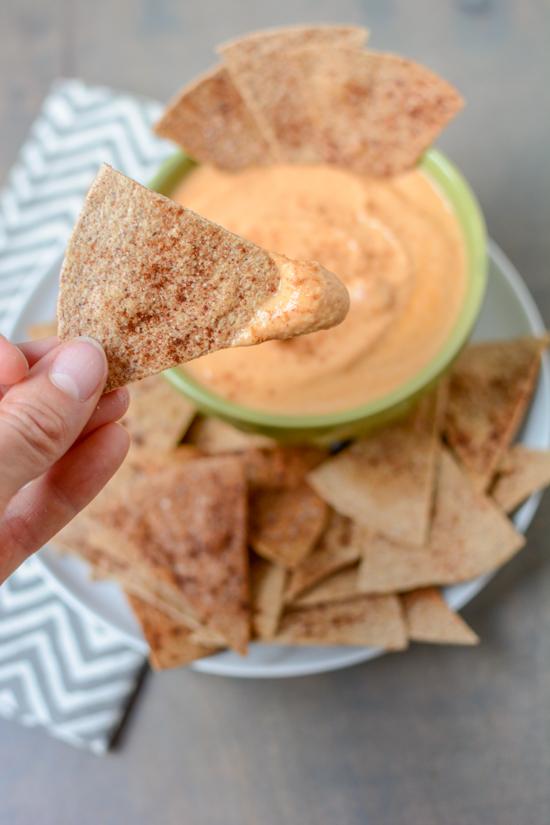 This Pumpkin Yogurt Dip recipe is SUPER easy! To jazz things up a little, I made myself some cinnamon and sugar tortilla chips…but it would also be great with graham crackers for dipping! Or just a spoon.
Here's how you make it:

Pumpkin Yogurt Dip + 6 Ways To Eat Pumpkin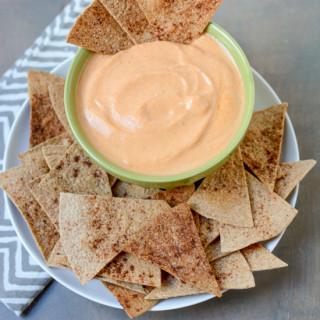 Serve this Pumpkin Yogurt Dip with cinnamon sugar tortilla chips for an afternoon snack!
Ingredients
1

cup plain yogurt (Greek or regular)

3/4

cup pumpkin puree

1/2

- 1 tsp cinnamon

1/2

tsp vanilla extract

1/4

- 1/2 tsp ginger (dried)

1

- 2 Tbsp maple syrup
Instructions
Combine ingredients in a small bowl.
Stir to combine.
Taste and adjust spices and sweetener if needed.
Recipe Notes
This recipe depends a lot on your taste preference. I would start with the low end of the spices and maple syrup and then add more if needed after you taste it. I found that just 1 Tbsp of maple syrup was perfect for me.
To make the tortilla chips, I just cut six 6-inch whole wheat tortillas into 8 wedges each. I melted 1/2 Tbsp butter and lightly brushed the tops, then sprinkled with cinnamon and a little sugar and baked at 350 for 12-14 minutes, flipping once. For extra flavor you could repeat the butter, cinnamon, sugar process after you flip them over but I just did it on one side. I baked these in two batches so I didn't crowd the pan.

Note- in hindsight, I'd probably cut these wedges in half before baking or cut into smaller squares…or just double dip…but these triangles were too big to get the proper dip to chip ratio in my opinion!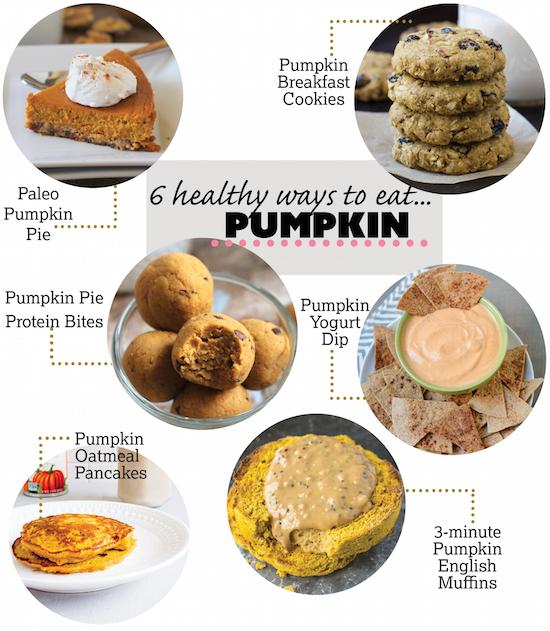 Ok, so now that I'm sure you're craving pumpkin, you're gonna wanna check out the delicious recipes my blogger buddies came up with: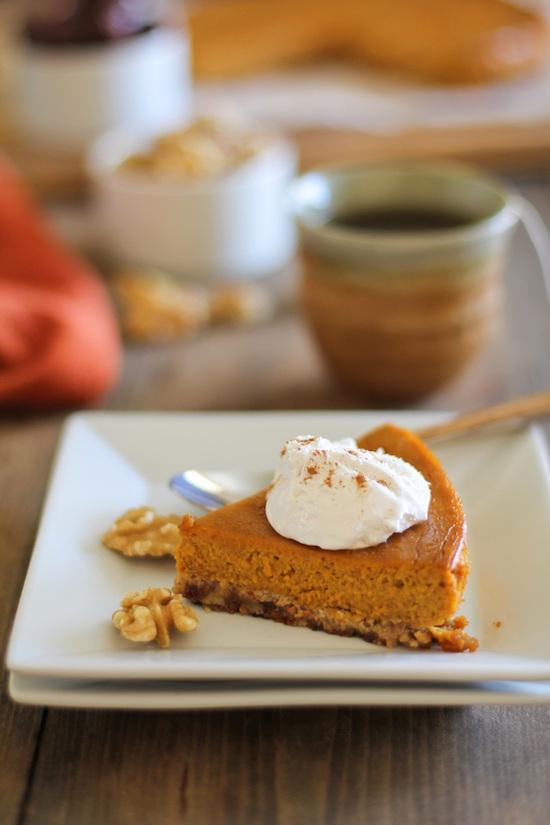 Paleo Pumpkin Pie
via Julia @ The Roasted Root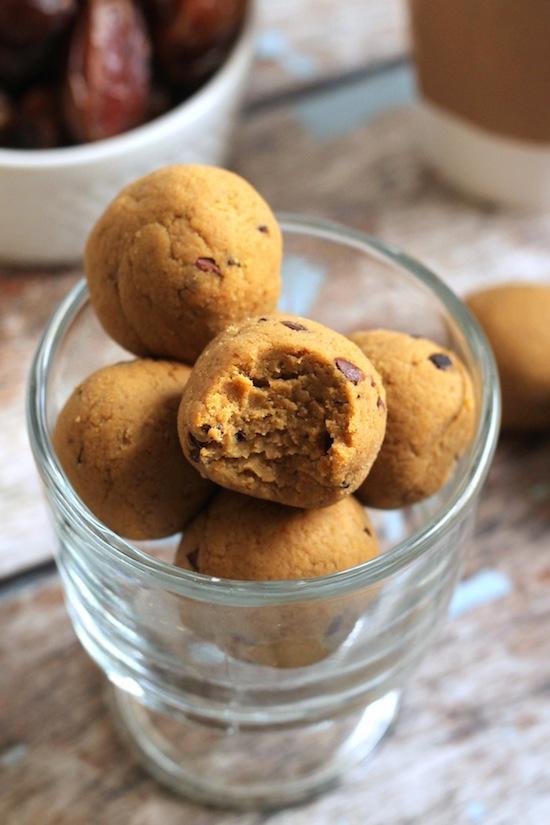 No Bake Pumpkin Pie Protein Bites
via Alexis @ Hummusapien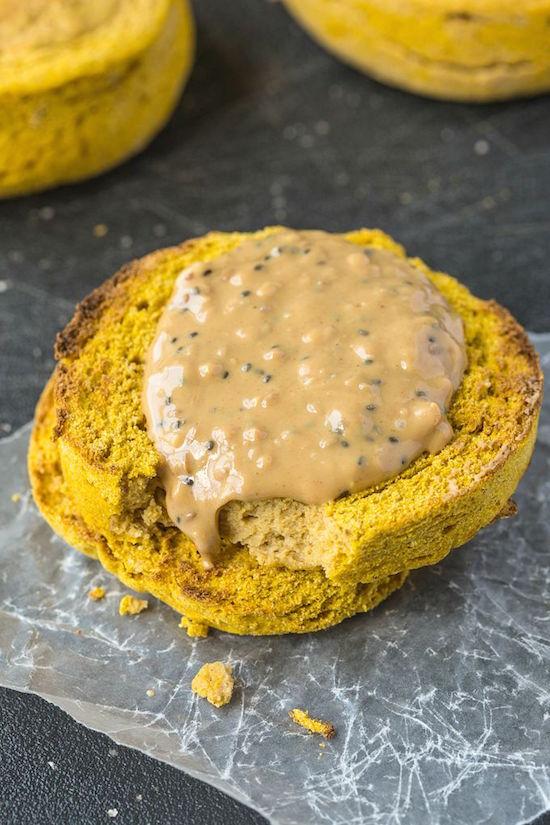 3 Minute Pumpkin English Muffin
via Arman @ The Big Man's World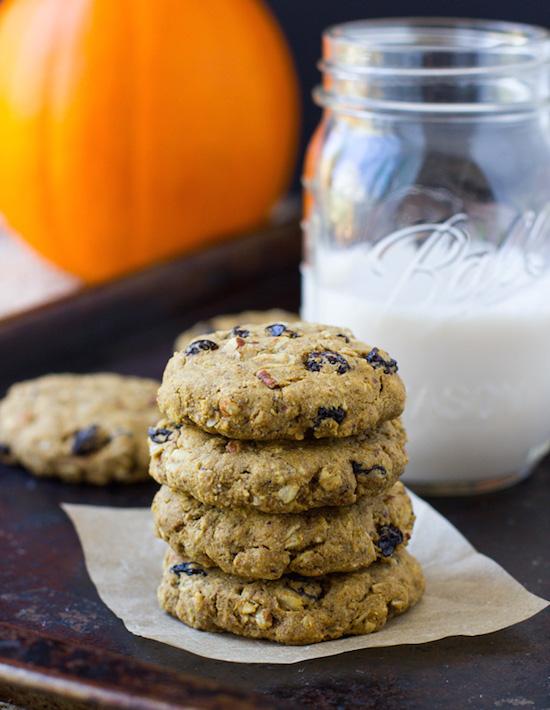 Pumpkin Breakfast Cookies
via Sarah @ Making Thyme For Health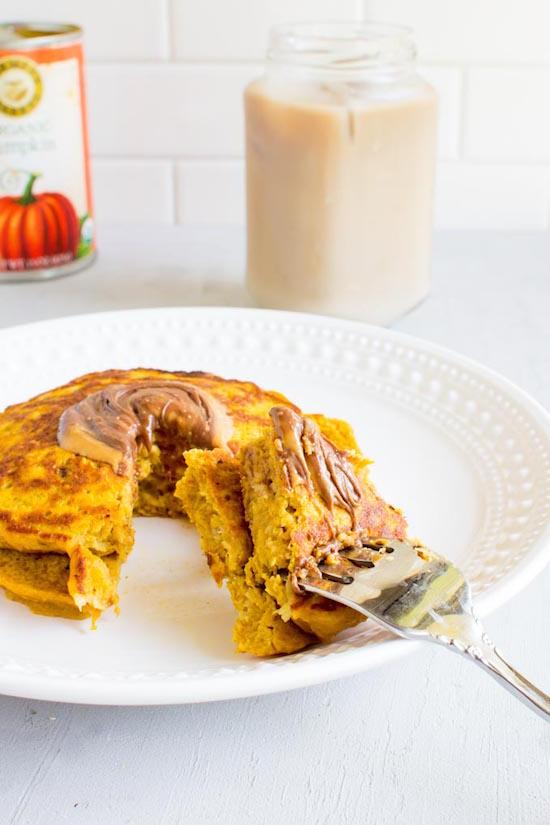 Pumpkin Pancakes for One
via Kylie @ Yeah Imma Eat That
Go make them all right now!!!
Enjoy!
–Lindsay–