Hi Friends!
First things first! The Lean Green Bean got a facelift!
Out with the old…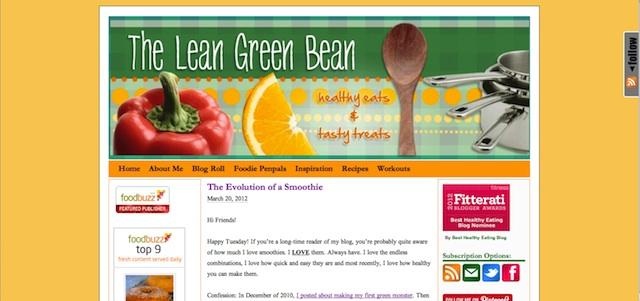 In with the new…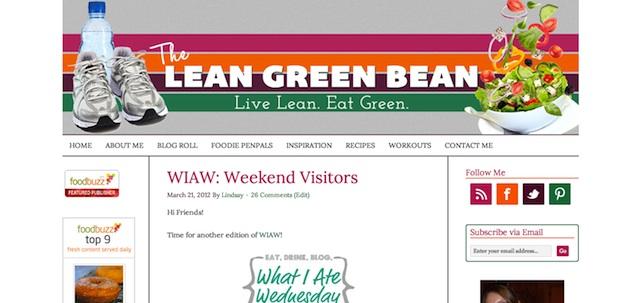 If you're reading in a reader right now, be sure to click over to my homepage, check out the new look and let me know what you think! I'm completely and totally in love with it. I've been thinking about doing a redesign for a while now and finally took the plunge. I worked with Rita at Blog Genie who is nothing short of AMAZING. Seriously…if you've been thinking about redesigning your blog, getting a new header, switching from blogger to wordpress…pretty much anything blog related, I would HIGHLY recommend her. She has the patience of a saint. I had NO IDEA what I wanted my new header to look like and we went through about 10 drafts that were all drastically different before I was happy. She never complained, always answered my emails promptly and with smiley faces to boot 🙂
The only thing that isn't done yet is drop down menus, which i'll be working on for the new few days! So stay tuned for that 🙂
SO, just in case that wasn't enough excitement for you for one day, I've got an amazing recipe to share with you also!
I've been on spring break this week, which means hubby and I have gotten to eat lunch together a few times! On Monday, I did a little sweet potato experiment that turned out WONDERFULLY!
Let's take a look shall we?
What is that, you may ask?
Deliciousness in a sweet potato shell.
Sweet Potato Egg Boats
Prep Time: 10 min
Cook Time: 20 min
Keywords: bake microwave entree breakfast healthy vegetarian low-sodium black beans avocado feta sweet potato
Ingredients (4 boats)
2 large sweet potatoes
4 eggs
1 can no-salt-added black beans, rinsed
1/4 c feta, crumbled
1/4 c salsa
1 medium tomato, diced
1/2 an avocado, diced
shredded mexican cheese for sprinkling
Instructions
1. Preheat oven to 400 degrees F.
2. Poke the sweet potatoes with a fork and microwave 4 to 5 minutes, flipping once.
3. Slice in half length-wise and let cool slightly.
4. Scoop out the middle of each sweet potato boat and set aside.
5. Add 2 Tbsp black beans, 1 Tbsp feta and 1 Tbsp salsa to each boat.
6. Place the boats on a baking sheet.
7. Carefully crack an egg on top of each boat.
8. Bake for 10-20 minutes, depending on how well done you want your egg.
9. Top with a sprinkle of cheese, tomato and avocado.
10. Serve over the sweet potato innards that were scooped out and the remaning black beans.
If your egg spills over the side, don't worry. It happens to the best of us!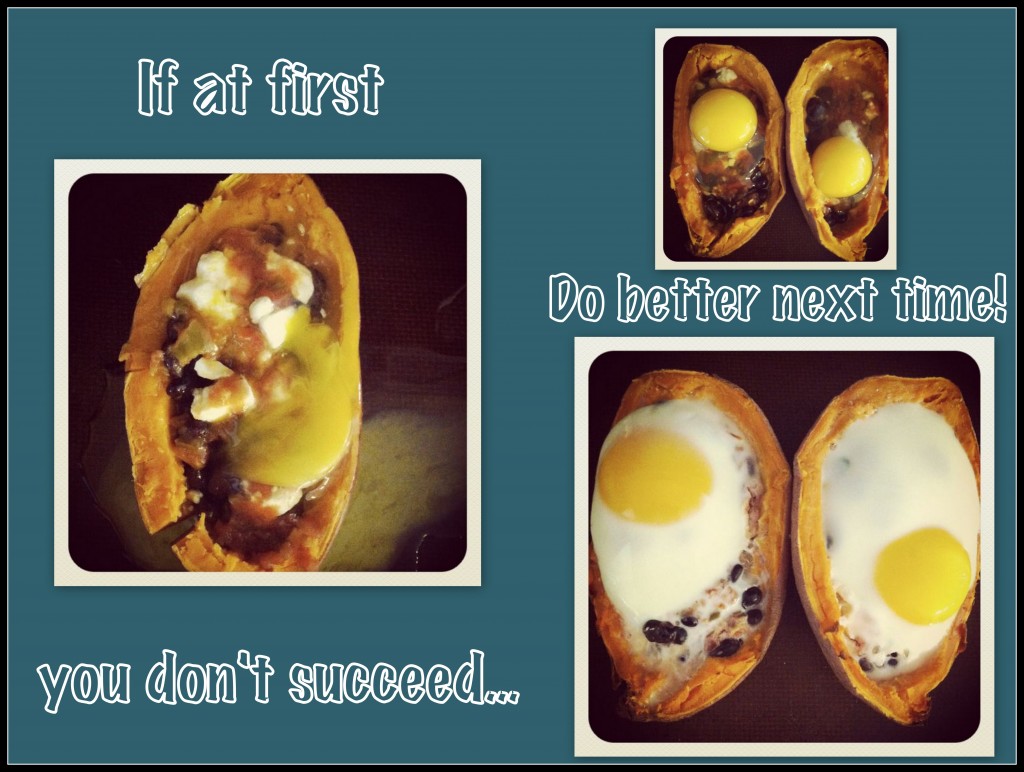 Enjoy 🙂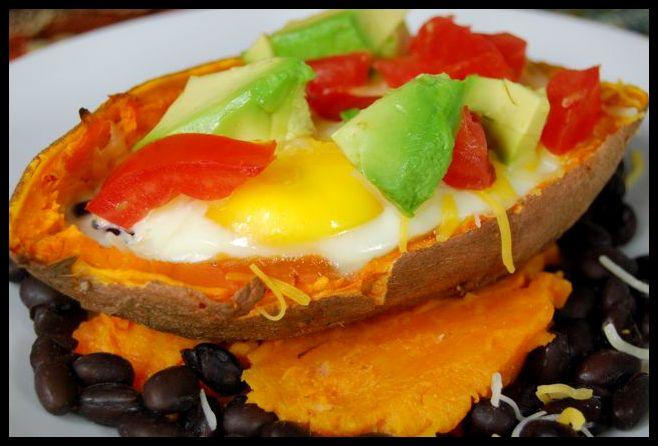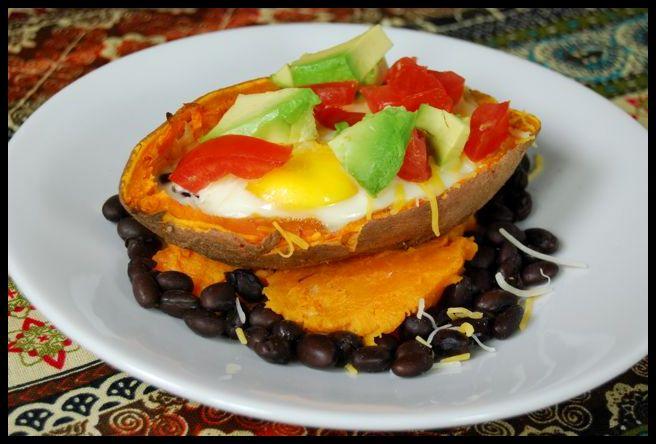 Happy Thursday!
–Lindsay–

LEARN HOW FOOD AFFECTS YOUR BODY.
Get my free Table Talk email series where I share bite-sized nutrition information about carbs, protein, and fat, plus bonus information about snacks and sugar!