Hi Friends!!
**EDIT: This post originally contained a giveaway which is now over so giveway info has been removed**
It's a new week, a new year & we're kicking things off right over here on The Bean! Today I'm FINALLY going to share the recipe for the Oatmeal Pancakes I've been tweeting about incessantly for the past few weeks.
I'm not kidding when I say I literally made these pancakes four times in one week when I first started my winter break in December. They're so good. It's been my experience that this either makes 3 giant pancakes or 7-8 smaller ones. I usually eat half the batch for breakfast and the other half for lunch. They're great topped with more Greek yogurt and some fresh fruit, or some frozen fruit that's defrosted to make a sort of fruit syrup.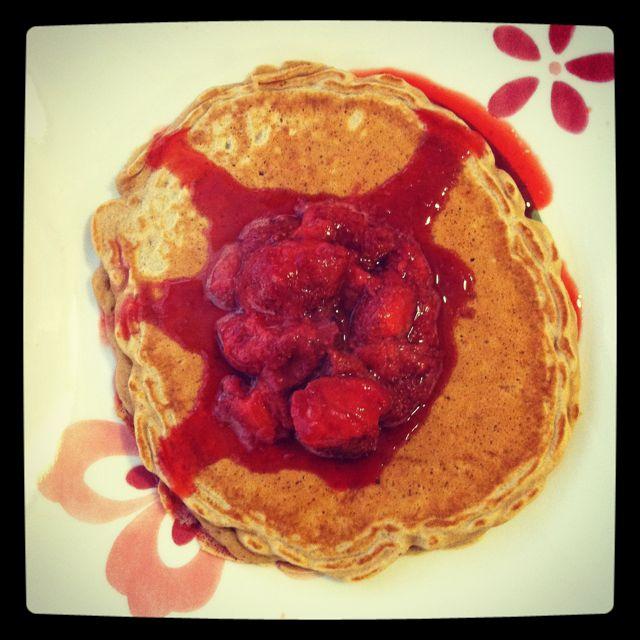 So here you go- my new fav pancakes:
Whole Wheat Oatmeal Pancakes
Prep Time: 10 min
Cook Time: 10 min
Keywords: stovetop breakfast snack healthy vegetarian greek yogurt
Ingredients (6-8 pancakes)
2/3 cup Greek Yogurt (flavored or plain)
3 Tbsp skim milk
1 Tbsp applesauce
1 egg
1/2 c white whole wheat flour
3/4 c oats
1 tsp baking powder
1/2 tsp baking soda
1 Tbsp ground flaxseed
1 tsp cinnamon
Instructions
1. Mix the wet ingredients in a small bowl.
2. Add the dry ingredients and stir until just combined
3. Cook on a hot griddle or pan!
Notes:
*If you're looking for an extra dose of deliciousness, stir some granola into the batter and add some sliced bananas while they're cooking!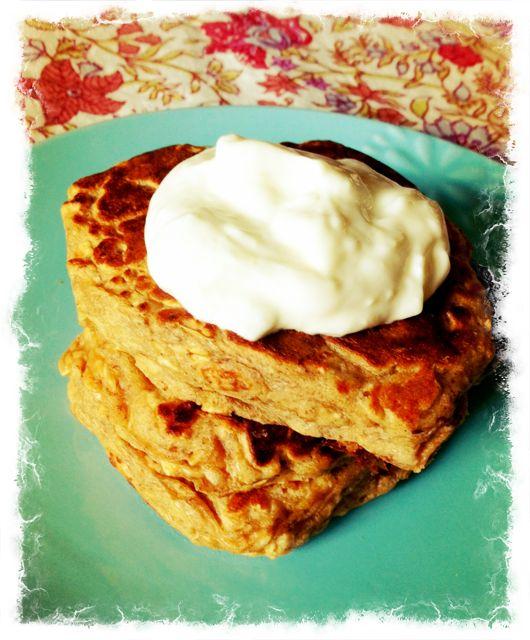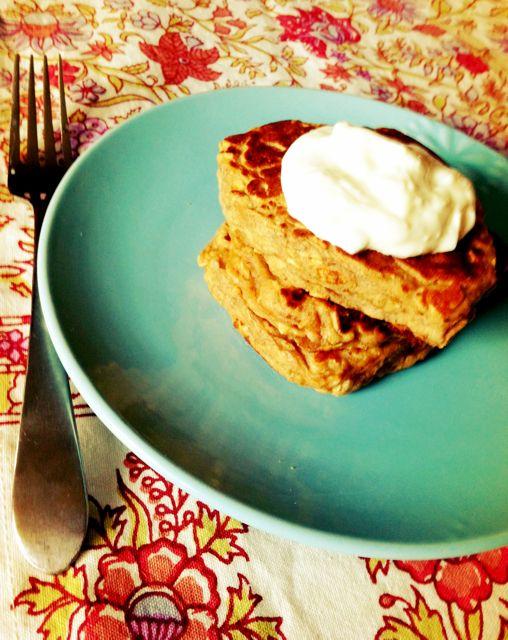 So there ya have it! I highly suggest you make yourself a batch of these ASAP!
Good Luck!
–Lindsay–
Today's Workout:
1000 Workout-Legs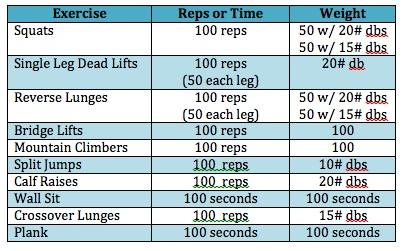 My legs were exhausted by the end and the next morning they were SORE. I loved it. I'll be doing this one again for sure. Took me about 45 minutes but I wasn't going as quickly as I could have.
LEARN HOW FOOD AFFECTS YOUR BODY.
Get my free Table Talk email series where I share bite-sized nutrition information about carbs, protein, and fat, plus bonus information about snacks and sugar!