Hi Friends!
Today I finally had the chance to try out my last Swanson product (that i was sent for free). When I chose the Organic Buckwheat Flour, I really had no idea what I was going to do with it. If you'll recall, I had a bad experience with buckwheat groats so I thought I'd just ease into things with the flour already ground for me.
The only other time I've had buckwheat was a couple months ago when my parents were in town. We went out to brunch and I had Buckwheat Crepes. They were delicious but I could tell that a bunch of sugar had been added, especially to the fruit on top. I thought about making them at home…then promptly forgot about them.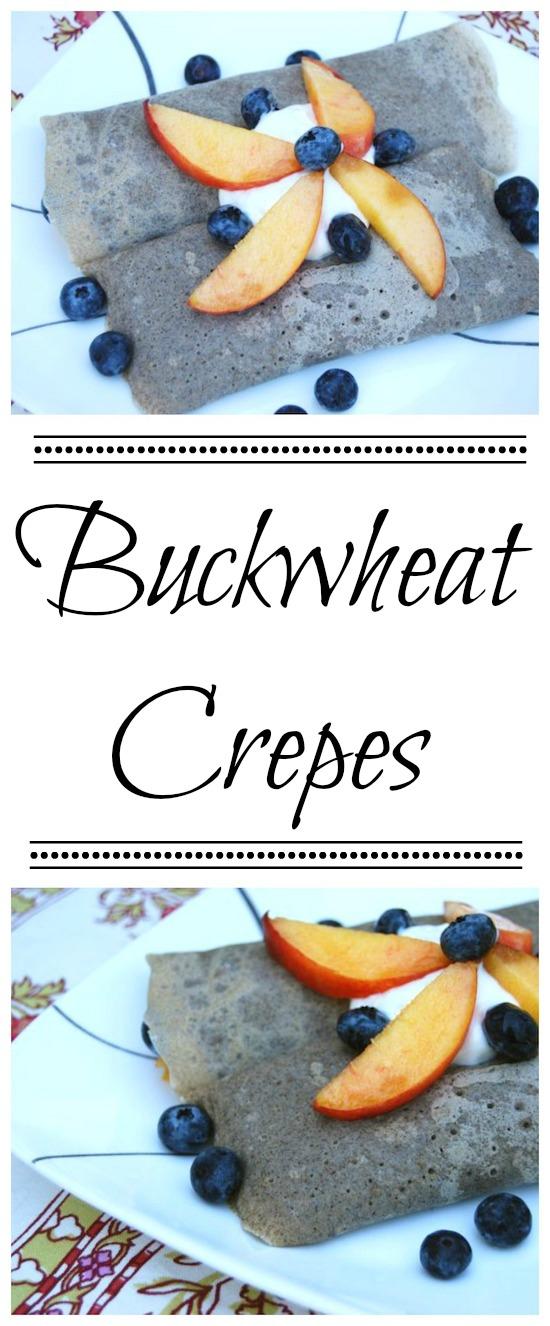 When my flour arrived and I checked out the back of the bag, I was happy to see that crepes were one of the recipes on there. It must be a popular choice! Today when I got home for lunch, I decided to test out that recipe and whip up some crepes of my own.
I followed the recipe on the bag, with a few changes….and to my delight, they turned out perfectly! I've made crepes once before and it didn't go nearly as smoothly as this did!
Buckwheat Crepes
Prep Time: 2 min
Cook Time: 10 min
Keywords: pan sear breakfast healthy vegetarian egg buckwheat
Ingredients (10 crepes)
2/3 c buckwheat flour
1/3 c white whole wheat flour
2 eggs
1 1/4 c skim milk
1 Tbsp honey
Fresh fruit & Greek yogurt for filling
Instructions
1. Combine the flour and eggs in a medium bowl and stir with a fork.
2. Slowly stir in the milk and whisk until smooth.
3. Pour about 1/4 c batter into a hot pan (I sprayed mine with Pam). Tilt and rotate the pan to spread the batter out.
4. Cook for about 30 seconds or until a spatula slides underneath easily.
5. Flip the crepe over and cook on the other side for about 10 seconds.
6. Remove from pan and repeat.
7. Stuff with greek yogurt and fresh fruit and dig in!
I did have a few lumps in my batter but it wasn't a big deal. This made about 10 crepes. You could easily cut the recipe in half.
I filled my crepes with Greek yogurt and fresh fruit from the farmer's market. SO. FREAKIN. GOOD.
I think I'm falling in love with buckwheat. I even ate one crepe plain. I'm not sure everyone would enjoy that, but I thought it was delicious 🙂
So tell me, do you like buckwheat? What's your favorite way to use it?
Enjoy!
–Lindsay–
P.S. I went a little buckwheat crazy today and also used it in some bread. That's coming soon in a guest post! Stay tuned!
LEARN HOW FOOD AFFECTS YOUR BODY.
Get my free Table Talk email series where I share bite-sized nutrition information about carbs, protein, and fat, plus bonus information about snacks and sugar!