Need kid gift ideas for ages 4-7? Here are toy ideas for everything from arts and crafts, building and educational toys to pretend play and outdoor toys.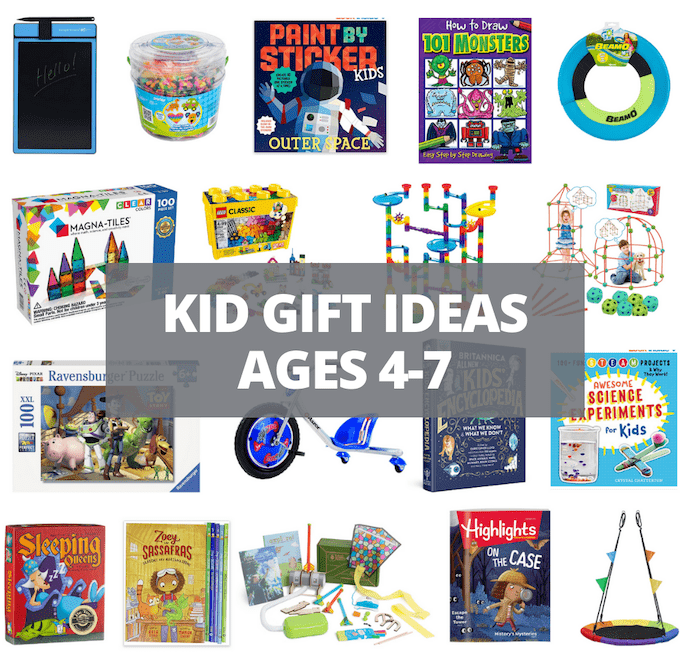 Originally published 10/21. Updated 11/23.
Hi friend!
I've been blogging for 10+ years now and have done my share of gift guides. I wasn't planning to create any more but then I realized that in the kid gift department, I kinda left off at the toddler stage. Now that I have 2/3 of my kids out of toddlerhood, I thought I should put together a new kids gift guide for our current stage of life. So, here are some things my older two (who are about to turn 5 and 7) have been into the past couple of years!
If you need more ideas, check out my past gift guides:
As always, you know who you're buying for. Some of these could be used by kids younger or older than this age group. This is also kind of a tricky age group because there are often two versions of things and a 4-year-old could do the "junior" version while a 7-year-old could do the regular version so be sure to consider that!
Remember that I've tried to provide links but there are often several similar versions of each idea out there so do some research if needed to find the best one for you! I also encourage you to shop from small businesses whenever possible. I'd love to see you take an idea from this post and purchase it from a small or local business! Or check FB Marketplace or your local selling groups and find one secondhand. Kids don't need all brand new toys all the time!!
Most of the links below are Amazon affiliate links. That means that I make a small commission if you purchase through my link, at no additional cost to you. Thanks for supporting The Lean Green Bean.
---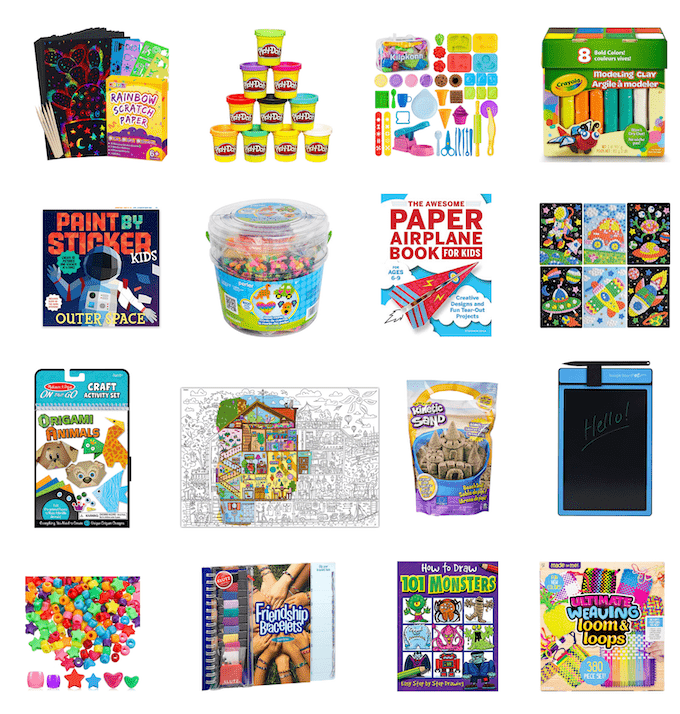 Arts & Crafts for Kids
Let them express their creativity with all sorts of projects.
---
Art Supplies for Kids
Build a robust art station and let them create with anything that is out and available!
---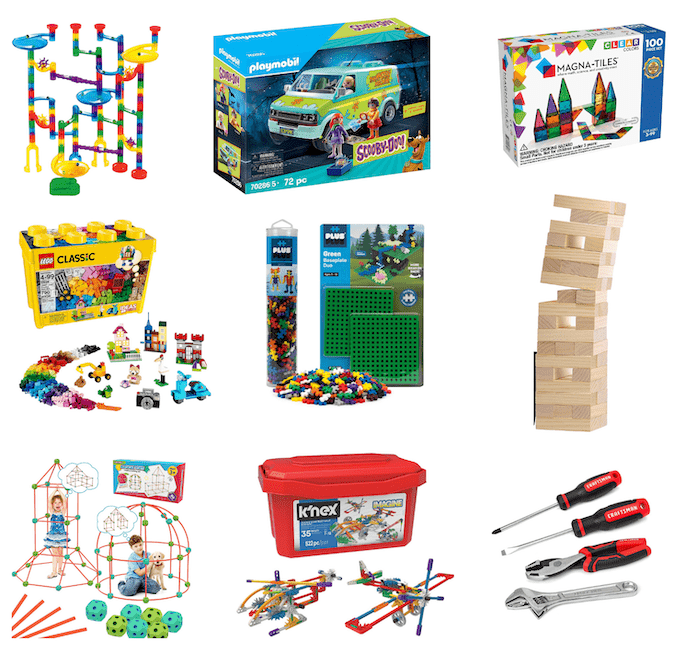 Building Toys for Kids
These building toys for kids give them a chance to let their creativity shine!
---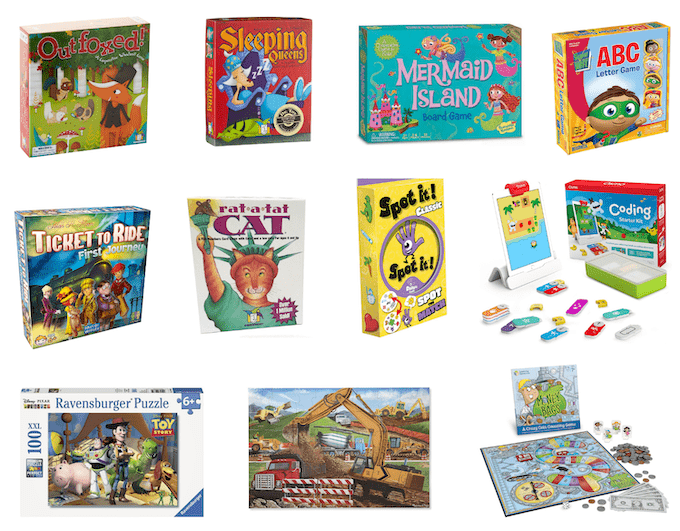 Games and Puzzles for kids
Games that are easy enough for kids but still fun for adults to play, plus puzzles!
---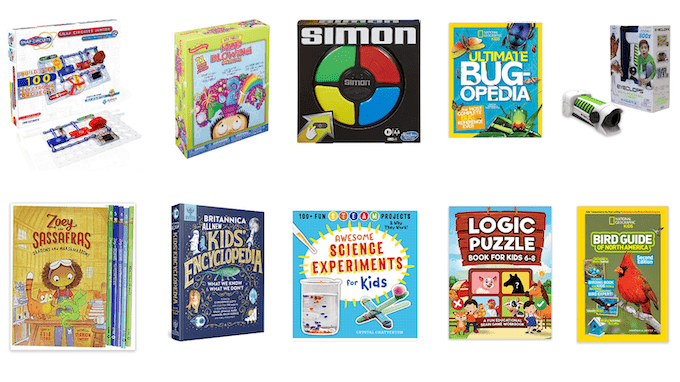 Educational Toys for Kids
Let them research and learn, experiment and build! Plus you can never have too many books.
---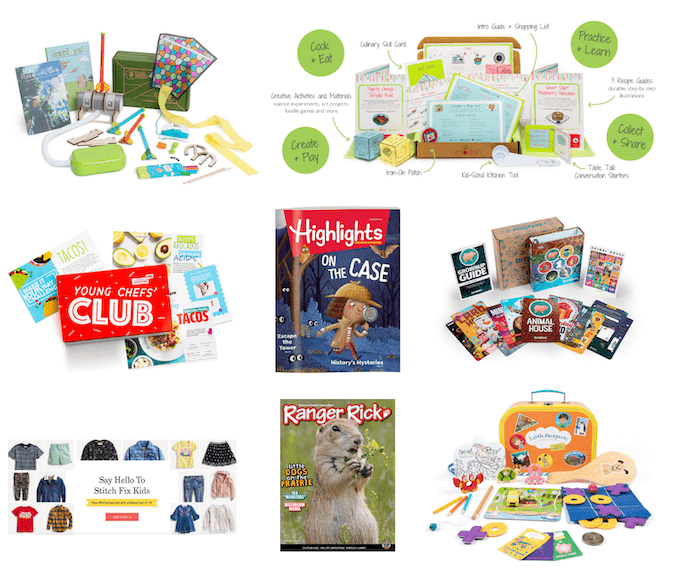 Subscription Boxes for Kids
Monthly subscription boxes for kids- everything from cooking to magazines to coding and clothes.
---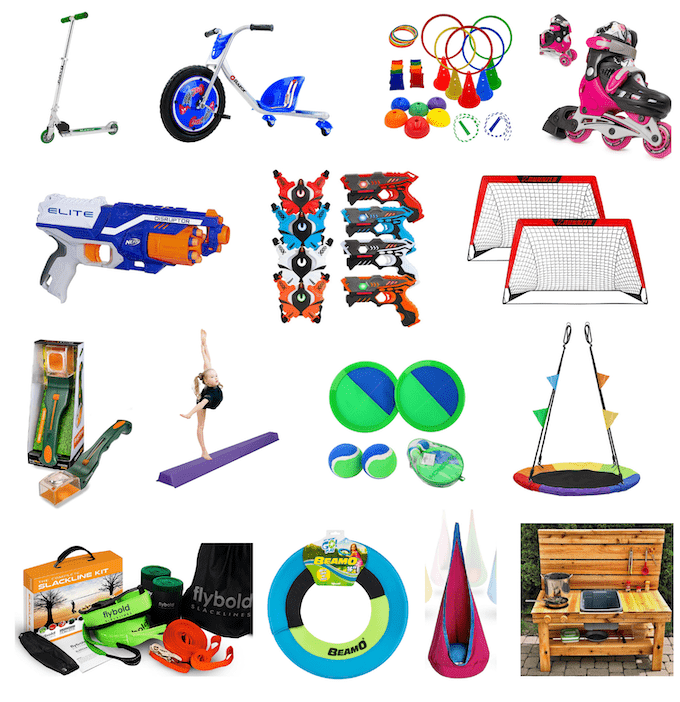 Active and Outdoor Toys for Kids
Get them up and moving. There are so many options out there for some of these that you'll have to do your own research to find a good one. But here are some general ideas, some with links, some without
---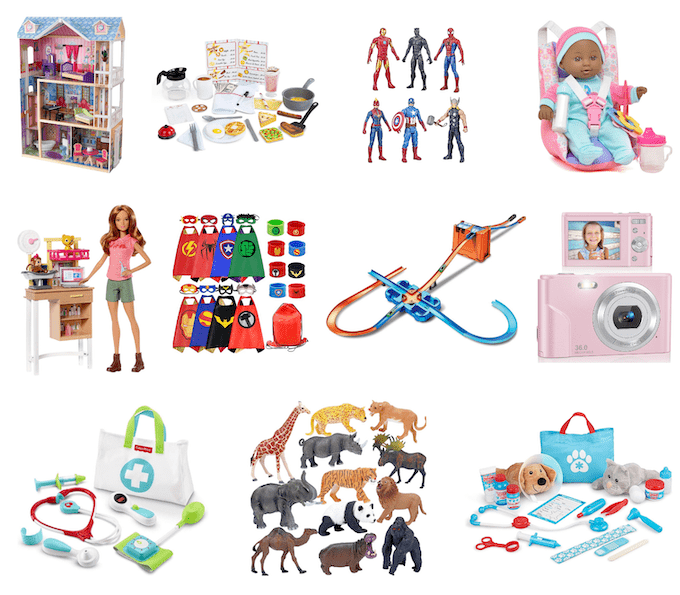 Imagination Toys for Kids
Look for all this stuff secondhand! I scored a great deal on a dollhouse in perfect condition plus a huge bunch of Barbies. Around and after Halloween is a great time to look for dress-up clothes.
---
A few more ideas for the kitchen:
Whew! There you go. Hope that helps give you some ideas. Would love to hear your favs in the comments.
---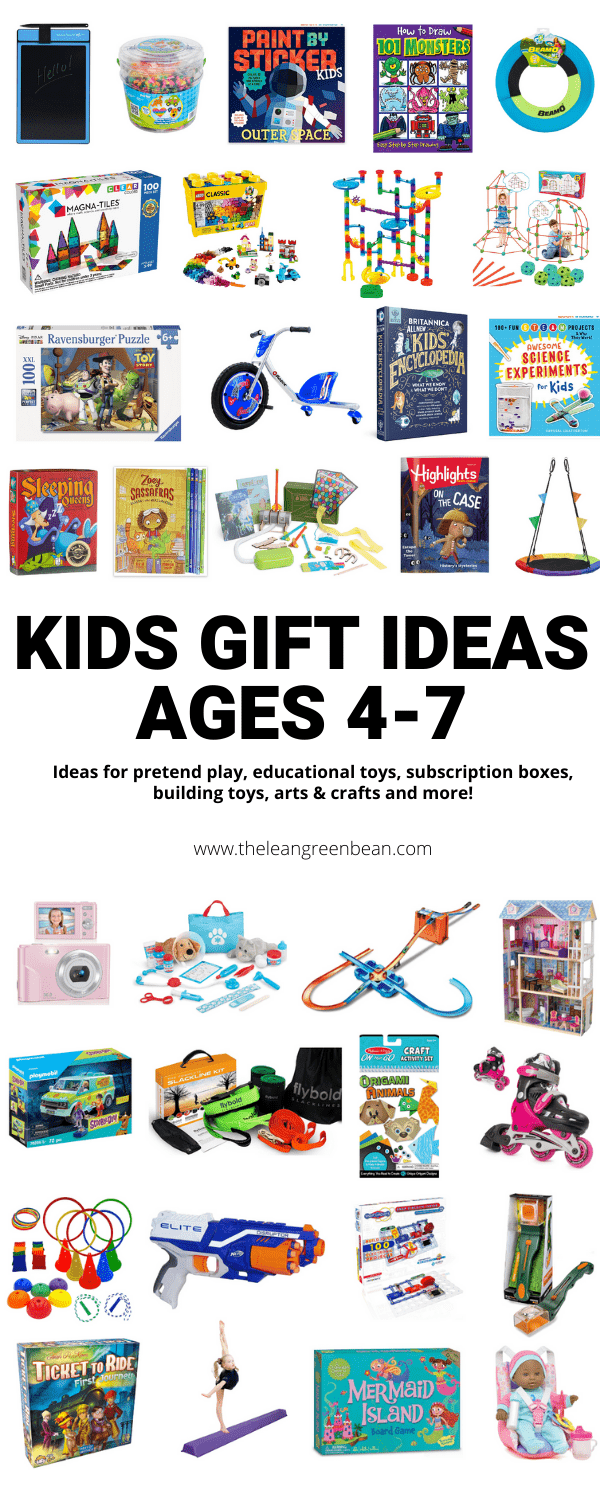 Enjoy!
–Lindsay–
LEARN HOW FOOD AFFECTS YOUR BODY.
Get my free Table Talk email series where I share bite-sized nutrition information about carbs, protein, and fat, plus bonus information about snacks and sugar!