Hi friends!
This is the one gift guide I published in 2020 so I worked hard to make it a good one. As I continue to make an effort to step away from Amazon and support small businesses and local businesses for my gift-giving, I've come up with a list of 50+ amazing small businesses to support that I can't wait to share with you guys. Some of them are local to Columbus or Ohio, some of them are Black-owned, some I found through word of mouth, some on Etsy and many I've purchased from already!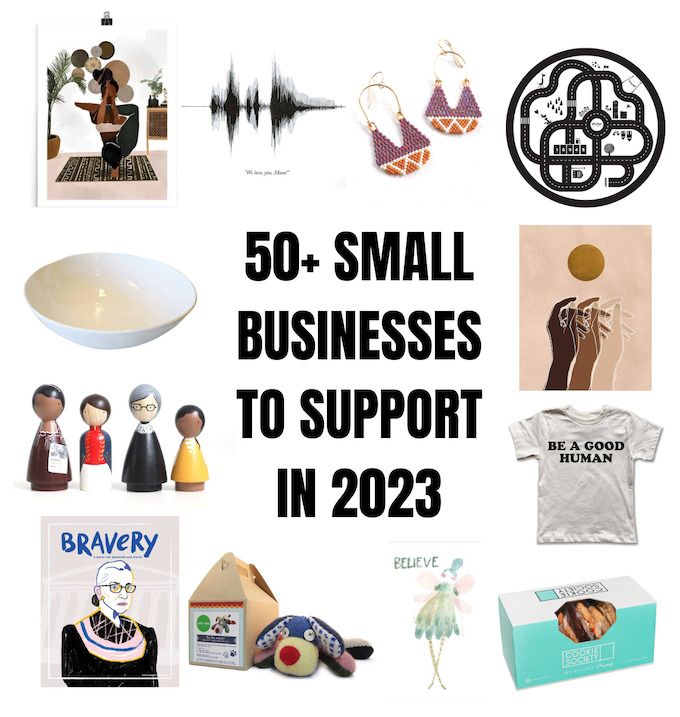 *Originally published Nov 2020. Updated Oct 2022*
Several people asked me how to find small businesses and local businesses to support. Here are a few ways:
Search Etsy! They're great for small businesses in general but they also have great filters so you can filter results by a specific state or city, Black-owned shops, etc.
Search local hashtags – Get on Instagram and search some of the local hashtags for your area to find local businesses. Once you find some you like, follow them! They're often really good about sharing and collaborating with other local businesses so that will help you find more.
Ask in a Facebook group – There are always a few people in every Facebook group who are in the know about all things small businesses and local!
Search your city's website for a list of shops. You can also check your Chamber of Commerce website.
Use Google! Oftentimes local papers, magazines and bloggers put together shop guides or gift guides that can be a great starting place.
If you're looking for a certain toy, perhaps one you find on Amazon, seek out a few local toy stores and see if they have it. If they don't, call them and see if they'd be willing to order it for you! If you have a more general toy like stacking cubes or dolls, search on Etsy and see what options are available!
And now, in no particular order, here are some awesome small businesses to check out. I highly encourage you to spend time clicking through and exploring their websites. I chose one photo from each site for the collages but their sites have so much more worth seeing! Some of these are Etsy shops and are affiliate links. That means I earn a small amount of money if you shop through them at no additional cost to you!
If you need gift ideas, check out my previous gift guides and then search for those ideas on these small business sites:
45 Small Businesses To Support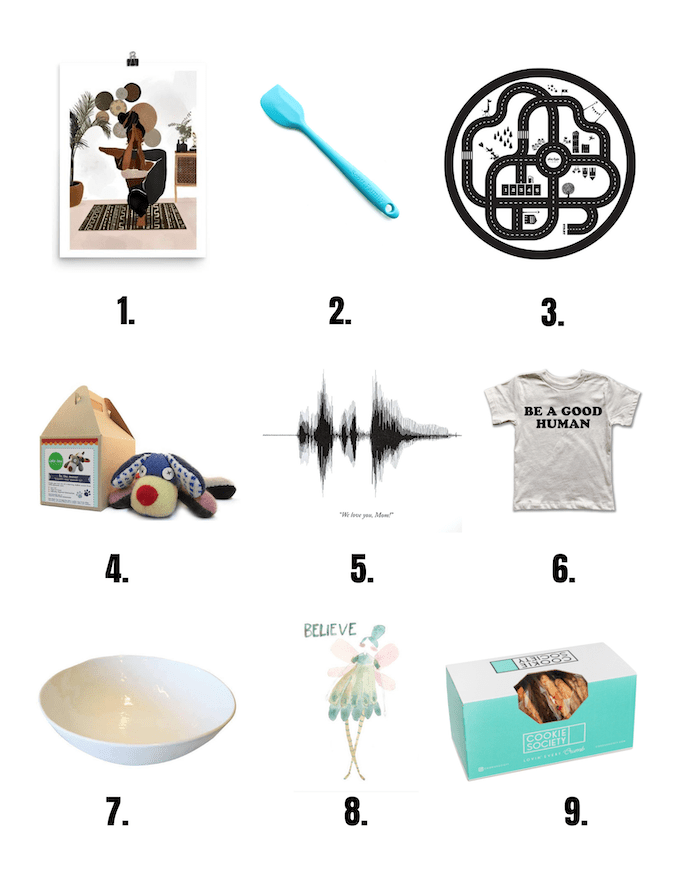 Shown above:
Bria Paints – (Black-owned) An amazingly talented artist who paints people, plus some landscapes, plants, fruit and more. I bought 'Balance' for my office and 'Sunflower' for a Christmas gift
LoreleiVella – Personalized kitchenware, jewelry and more. I got my kids personalized silicone spatulas for Christmas this year! (aff link)
My Sweet Muffin – gifts for babies and kids. So many cute toys, plus room decor, bibs, party supplies and more. I bought Nolan the Play&Go road mat pictured above. It has a drawstring and you can pull it to turn the mat into a storage bag for toys!
Cate and Levi – Handcrafted, eco-friendly toys. They have the cutest puppets, as well as sew-your-own stuffed animal kits. I got the dog for a winter project to do with Chase!
Lovewaves – (OUT OF BUSINESS) Sound waves as art. You send in an audio clip of a short phrase like "I do." or "I love you Mama" and they turn the soundwaves into art.
Little Nomad – (Black-owned) Kids clothing and toys plus shoes, books and even clothes for women.
Sustainable Home Goods – (Black-owned) A collection of ethical, sustainable and fair-trade items. Kitchen, home decor, jewelry and more.
Flux Imagery – (Black-owned) The most whimsical watercolor art and planners. I bought the fairy pictured above for Lyssie's room. Erika also offers painting and drawing courses on SkillShare.
Cookie Society – (Black-owned) Giant, delicious cookies delivered straight to your door! So many flavor options. Marissa also has an amazing food blog – First and Full.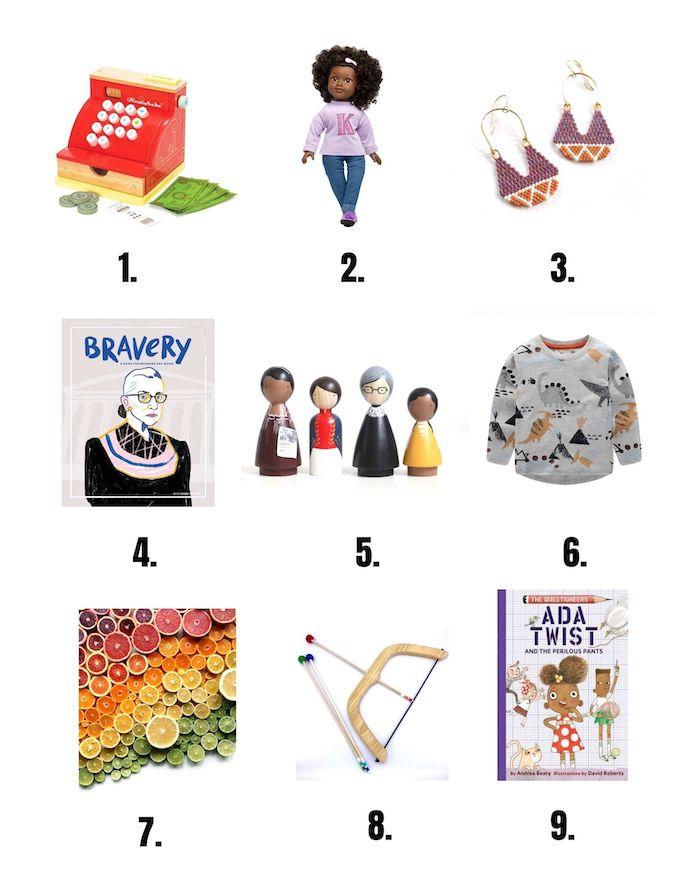 Shown above: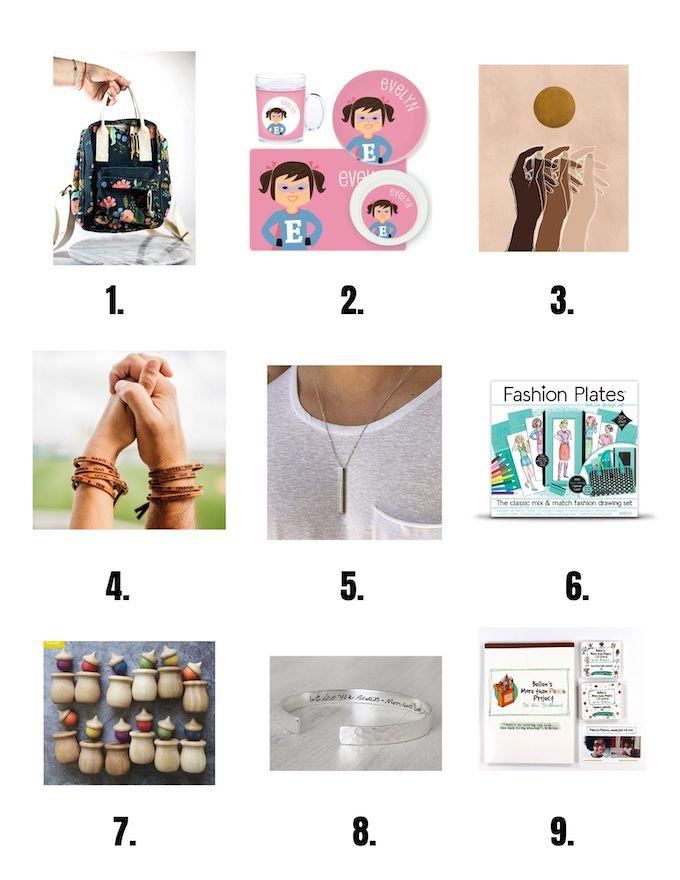 Shown above: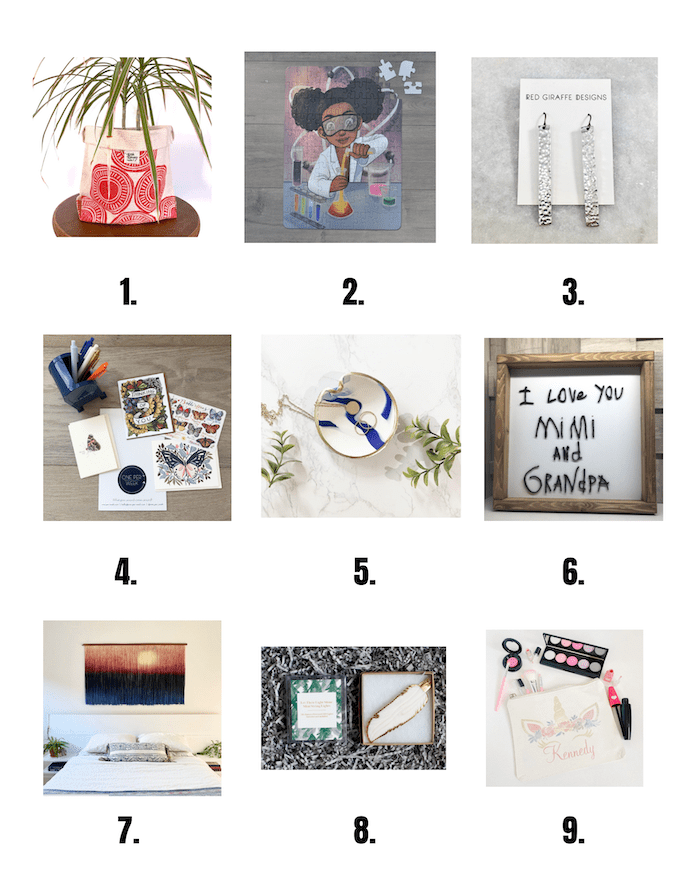 Shown above:
Shown above:
---
Two others I love that only do very limited runs but still worth checking out Ettavee and Harper Iman Dolls!
---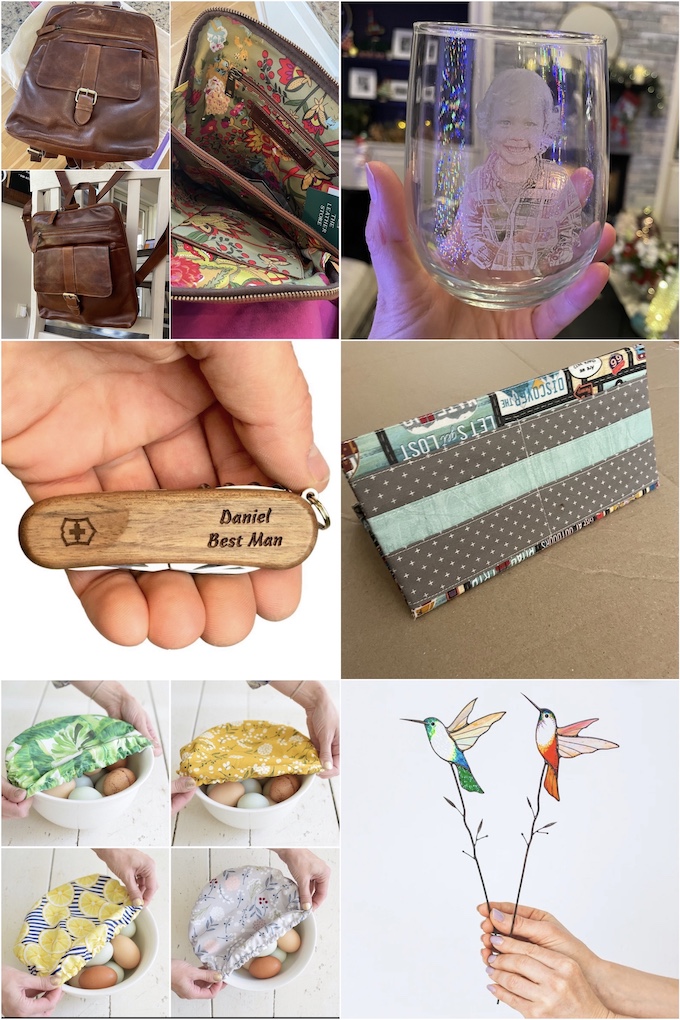 And this year I'm linking to a few more Etsy shops I've purchased from over the last couple of years:
---
If you're buying board games for people, consider searching for a local game store. Guard Tower is one local to Columbus but you can probably find one in your area! If you're looking for game suggestions for kids at different ages, follow my friend Danielle @boardgamebabies on Instagram or check out her blog.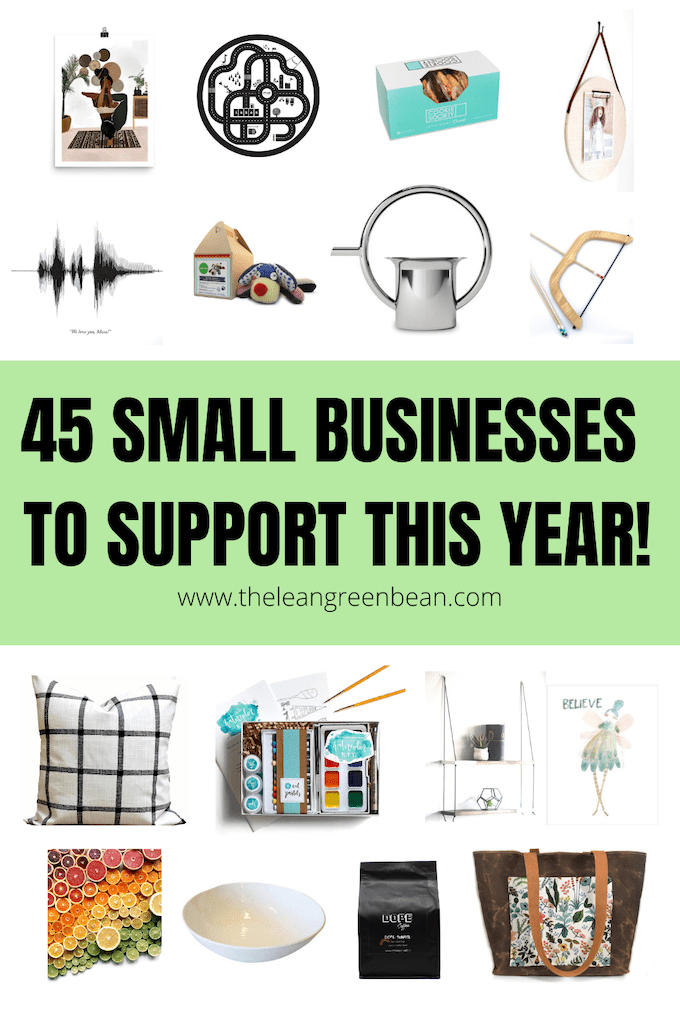 Happy shopping!
–Lindsay–
LEARN HOW FOOD AFFECTS YOUR BODY.
Get my free Table Talk email series where I share bite-sized nutrition information about carbs, protein, and fat, plus bonus information about snacks and sugar!