Looking for the best read-aloud chapter books to read to your kids? Here are 25 interesting and engaging books your kids will love! Best for ages 5-9.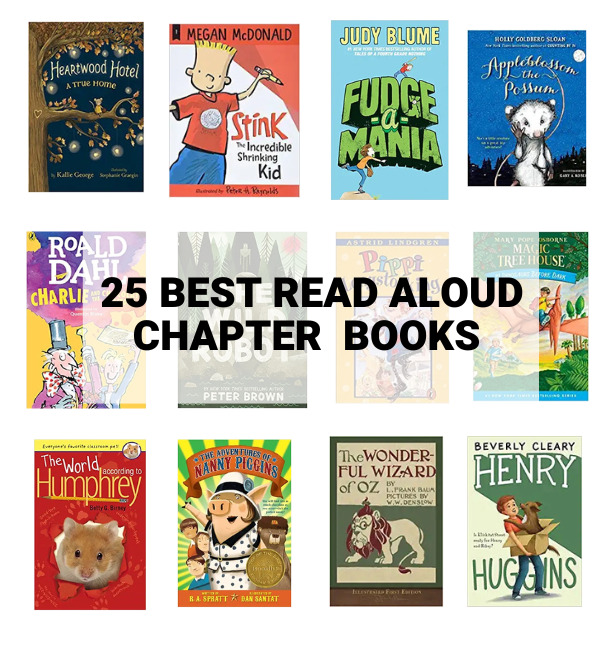 Hi friends!
Are you looking for read-alouds that your kids will actually enjoy? Books that feel like a fun adventure every time you crack open the cover? This list features more than two dozen chapter books we've read, adored, and that appeal to a wide range of ages and interests.
You might remember I teamed up with my friend Paige for a previous book post. These are the next step beyond many of the books in our previous list of 100+ Chapter Book Series for Kids and feature longer chapters, fewer pictures, and more complex vocabulary. We're confident that these books will help young kids grow in their love for reading while creating special memories of experiencing these stories together.
Even if your child can read, research shows that continuing to read books to them can broaden their vocabulary, strengthen their ability to follow more intricate storylines, as well as boost feelings of empathy and connectedness.
And if you can't read with your kids every single day, it's okay! Listening to audiobooks offers many of the same benefits for kids as being read to by an adult. We recommend using the free apps Libby and Hoopla and have also listed below which of these titles are currently available on Audible, Libro.fm, Scribd, and Yoto. (Those are referral links!)
---
And if you're not already following Paige over on Instagram, be sure to do so! She's a mama to 4 and shares practical and realistic life hacks, cooking tips and more!
If you'd like to see all the books in one place, you can find them in my Amazon shop (aff link). The links to Amazon listed below are also affiliate links. That means if you click them, we make a small amount of money at no additional cost to you! Thanks for supporting us!
---
Best Read Aloud Chapter Books For Kindergarten – 2nd Grade
---
If you'd like a printable list so you can keep track of the series as you try them, I've made one for you! Click the link below:
---
Reminder that if you're not already listening to audiobooks, you can check out these referral links to get started:
---
We hope this post gave you some new ideas!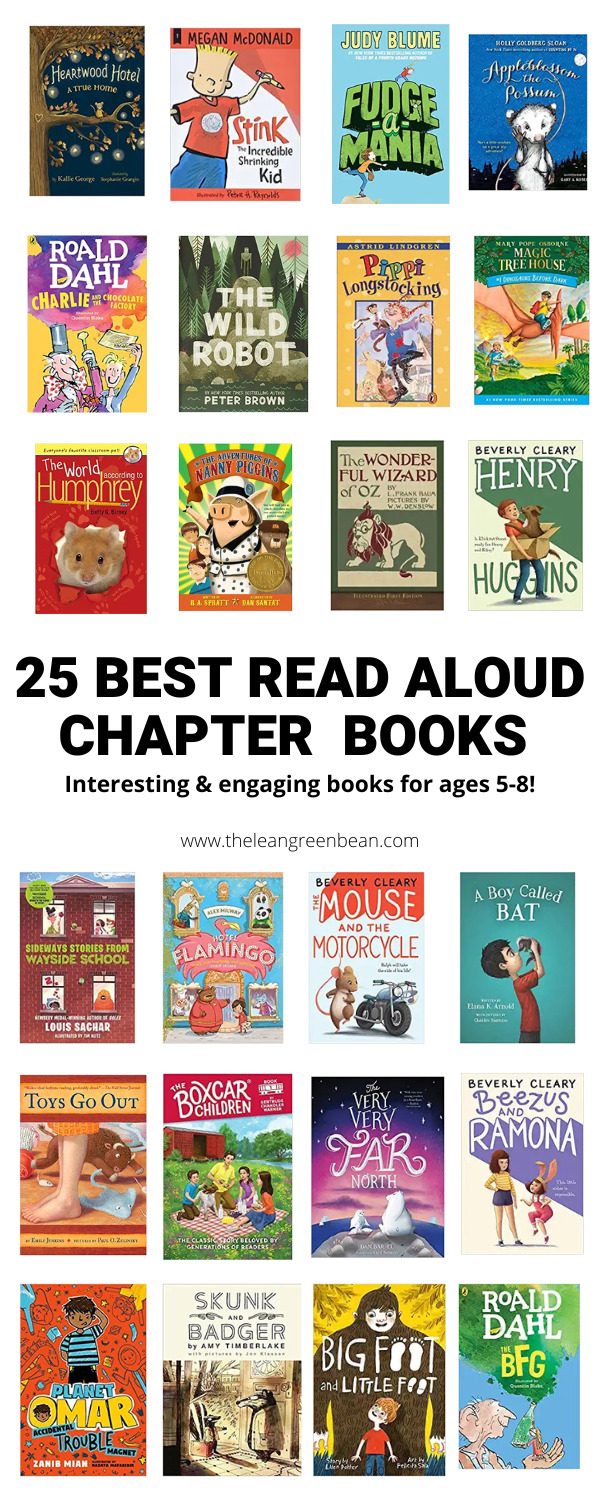 Enjoy!
–Lindsay–
LEARN HOW FOOD AFFECTS YOUR BODY.
Get my free Table Talk email series where I share bite-sized nutrition information about carbs, protein, and fat, plus bonus information about snacks and sugar!