Hi Friends!
You guys are in for a tasty treat today! Today's post comes from one of the lovely ladies I completed my Dietetic Internship with. Her name is Lauren and we immediately bonded over our love of food.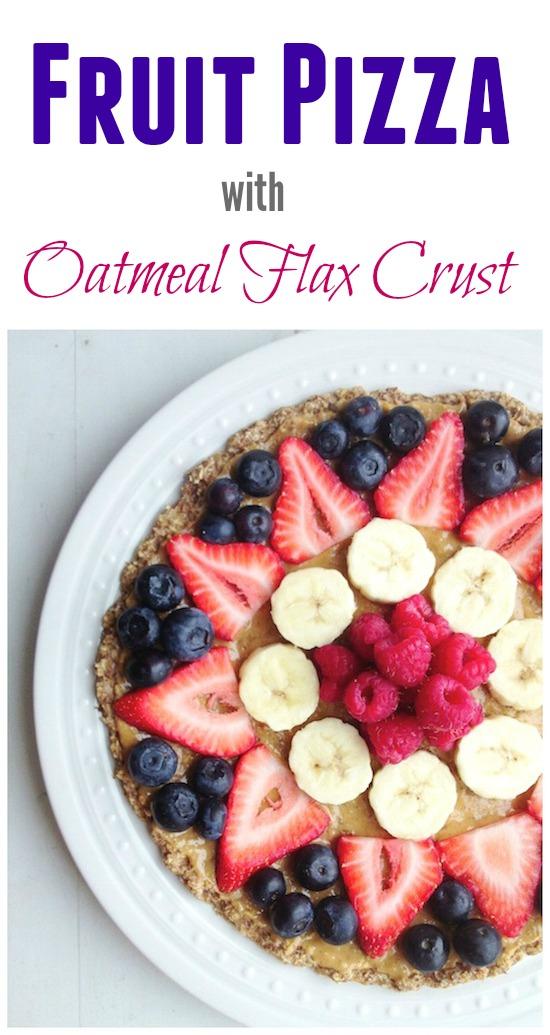 I've been encouraging her to start a blog from Day 1 and it's in the works, so stay tuned…because she has some amazing recipes to share. For now, you can follow her Instagram (Lauren_A24) – she takes amazing photos! Check out what she made for you guys today!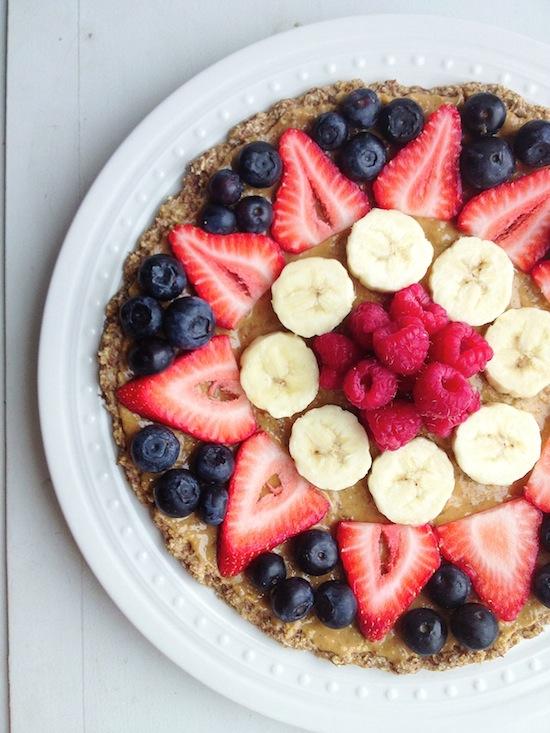 Hi Lean Green Bean Readers! I am so excited to write a post for Lindsay's blog while she is on vacation! I have known Lindsay personally for about a year now and was a reader of her blog even before that. Lindsay and I were in the same Dietetic Internship, and it has been so fun to watch her grow and start her own business doing what she loves.
While I don't have a blog of my own (yet!), I create and share recipes on my Instagram account, Lauren_A24. I am a soon to be Registered Dietitian, foodie, and runner. I love experimenting in the kitchen and trying new foods. I am a big fan of cooking with simple, fresh, and whole foods. A few years ago I was terrified of cooking….seriously…terrified. Slowly but surely, I have gotten much more comfortable and have grown to love it! My fiancé can always tell when I'm stressed because I am usually in the kitchen "procrastibaking" J.  I thought I would share an easy recipe that is a fun twist on classic oatmeal. This may or may not have been a result of a "procrastibaking" session 😉

Fruit Pizza with Oatmeal Flax Crust (Gluten free, Vegan)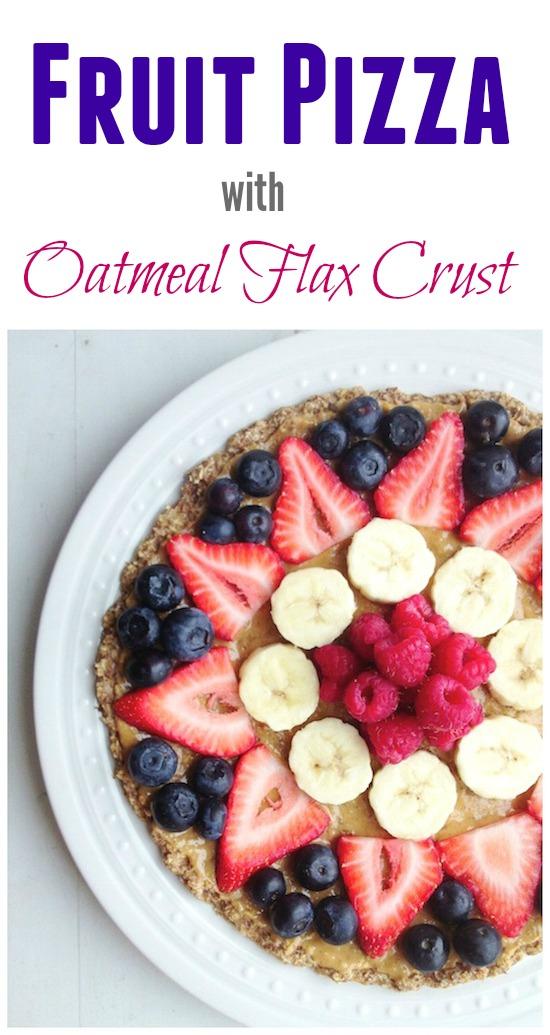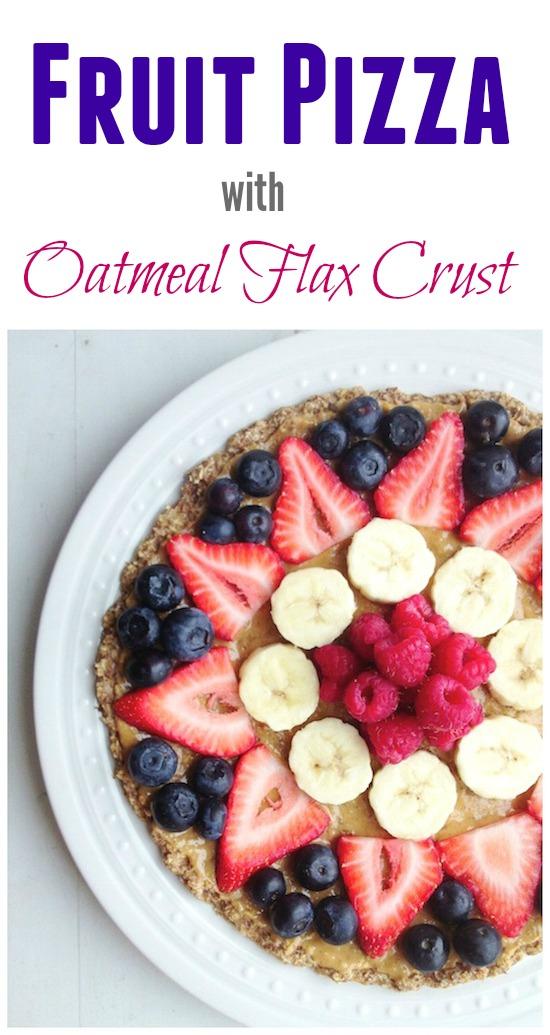 With more fiber and Vitamin E than any pizza you've ever had, this is junk food for health nuts. Top this crust with your favorite fruit for a nutritious breakfast that's almost too sweet to be true.
Ingredients
1/2

cup rolled oats

1/2

cup vanilla almond milk (or milk of choice)

1

Tbsp unsweetened shredded coconut

1

Tbsp ground flaxseed

2

tsp ground cinnamon (or to your liking)
Instructions
Preheat the oven to 400 degrees. Prepare cookie or other baking sheet by spraying it with nonstick cooking spray.
Combine all ingredients in a food processor and blend until well combined.
Spread mixture on baking sheet and bake for 8-10 minutes.
Let crust cool completely.
Spread your choice of nut butter (I like peanut or almond butter) and mixed fruit.
My favorite toppings are banana, blueberries, strawberries, and raspberries. Feel free to get creative and change it up! These fruit pizzas are a big hit in my house. They are loaded with lots of good nutrition and keep me full all morning, which is a breakfast win in my book! I hope you enjoy this recipe as much as we do!
If you have questions or comments, feel free to message me on twitter (@lauren_aeh) or Instagram (Lauren_A24). I'd love to hear from you!
 —————-
Looks delicious, right?! Check out Lauren's Instagram for lots more yummy plant-based recipes and beautiful photos. Don't we all think she should start a blog?!
Enjoy!
–Lindsay–