Need sweet potato dinner recipes? Here are 35+ recipes by category including slow cooker, with chicken or beef, vegetarian and more!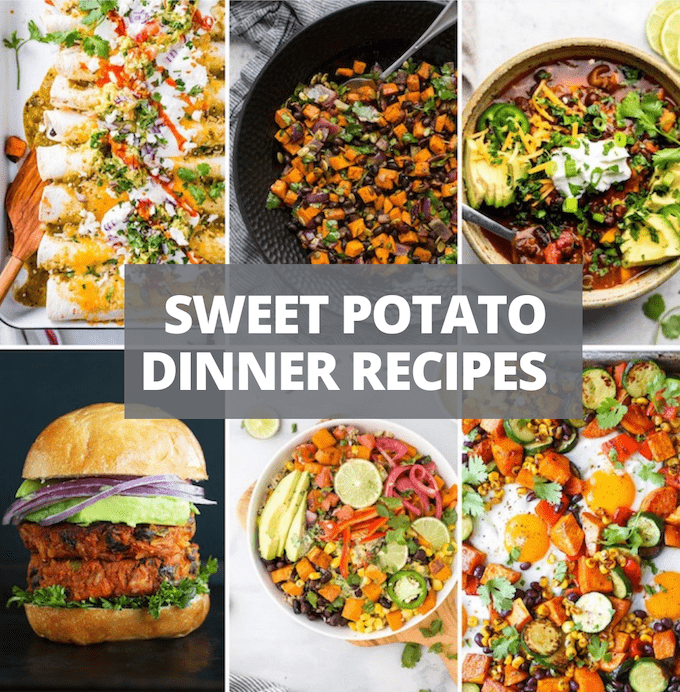 Hi friends!
Let's chat sweet potato dinner recipes. Sweet potatoes are one of the most versatile veggies.
What are the Benefits of Sweet Potatoes?
So what are the health benefits of sweet potatoes? They're technically a vegetable, but they're also starchy so they are a source of carbohydrates as well. Sweet potatoes are a great source of Vitamin A and C so they're great for your visium, immune system and more. They're also high in antioxidants which help protect your cells!
As for the benefits of sweet potato skins, they're high in fiber which is great for gut health. Adding fiber to your meals will help you feel full and satisfied for longer periods of time. Sweet potatoes contain both soluble and insoluble fiber.
How to cook sweet potatoes
If you need one quickly, you can just stab it all over with a knife and microwave for 5-6 minutes for a microwave baked potato. Or you can use a counter top appliance:
These can be used as a base for chili, shredded meats and more!
Sweet Potato Dinner Recipes
Sweet potatoes can also be spiralized and used as noodles. They hold their shape well and don't get quite as mushy as zucchini noodles. But good old fashioned diced sweet potatoes are great in dinner recipes as well. If you're looking to include them in your meals, here are some easy sweet potato recipes: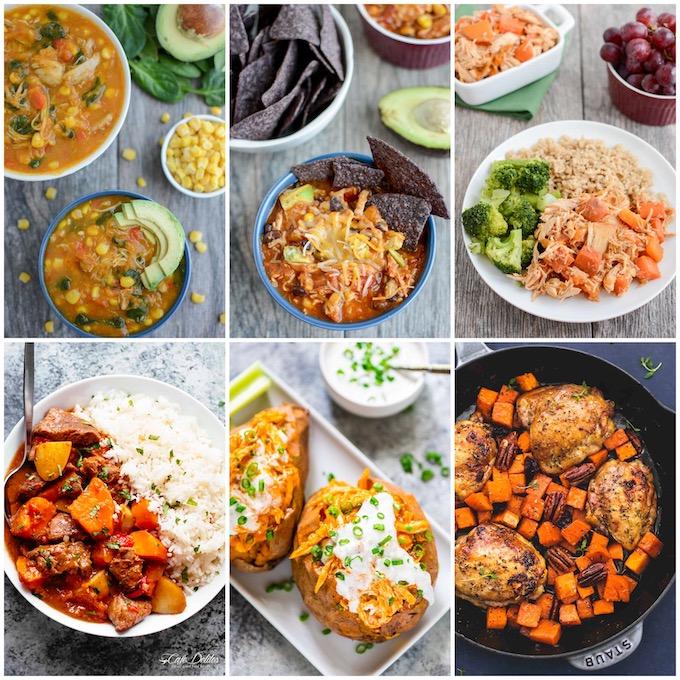 Crockpot Sweet Potato Recipes (or Instant Pot)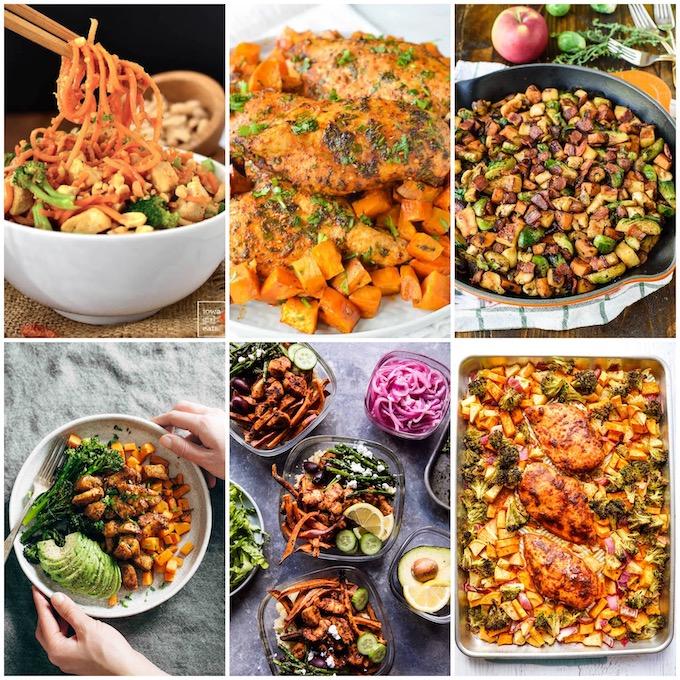 Chicken and Sweet Potato Recipes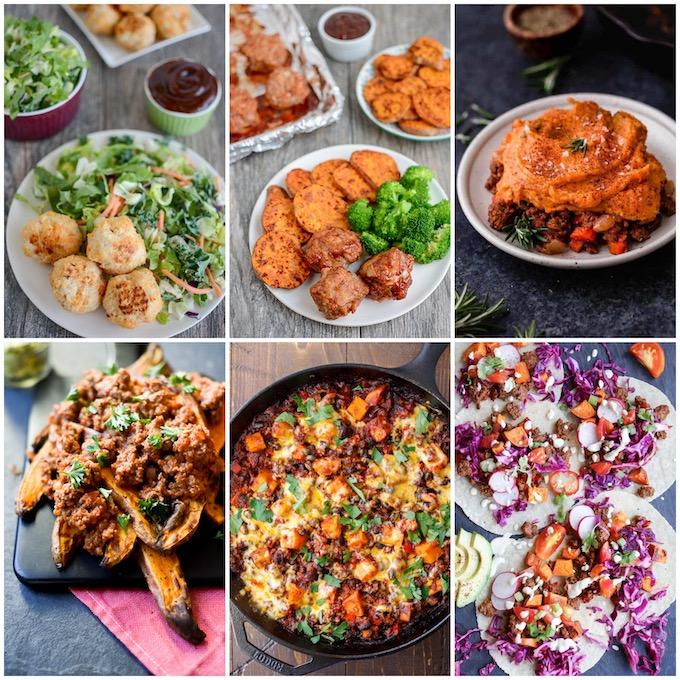 Ground Beef and Sweet Potato Recipes (or turkey)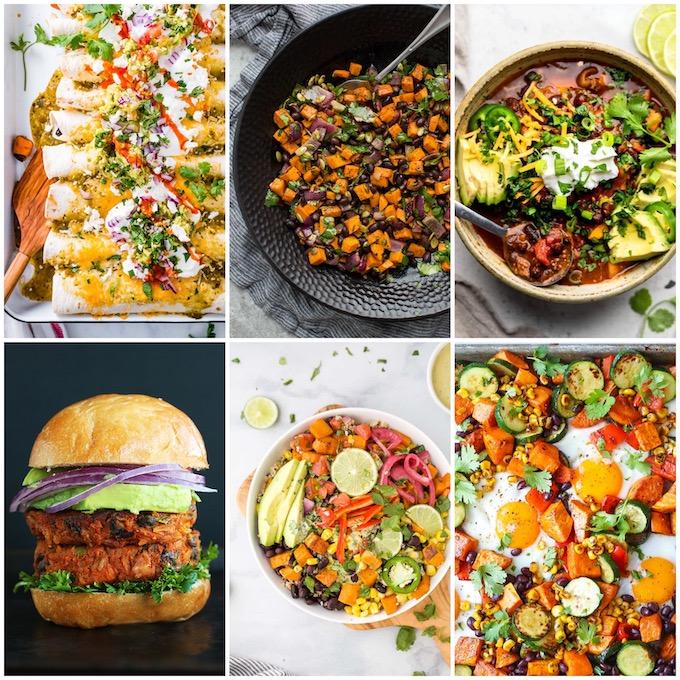 Black Bean Sweet Potato Recipe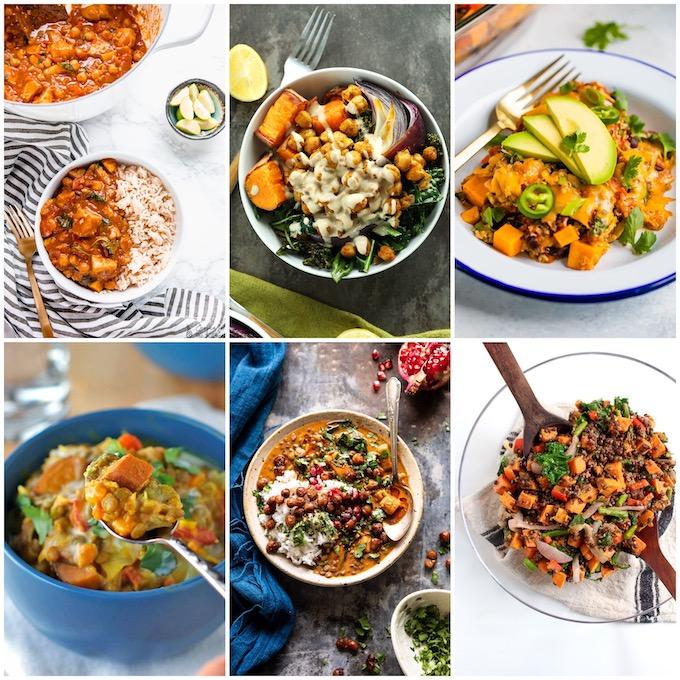 Lentil sweet potato recipes (or vegetarian)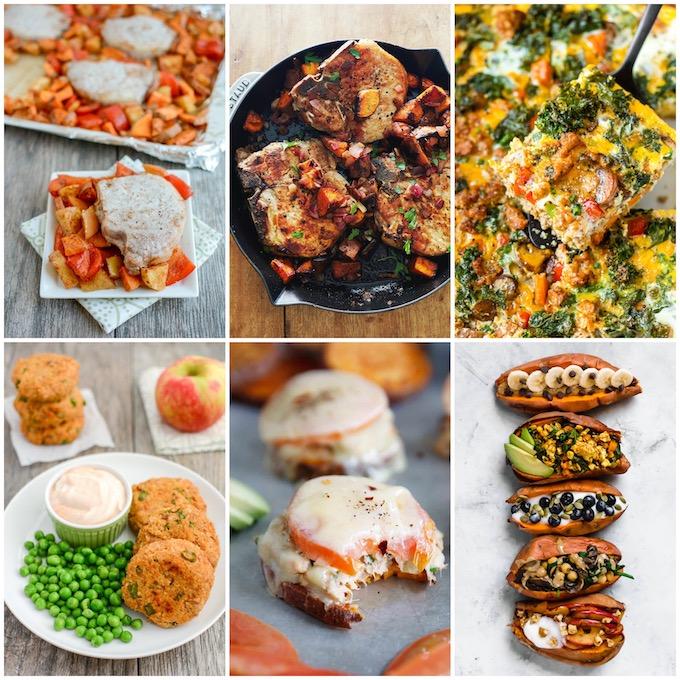 Easy Sweet Potato Recipes
If you saw anything that caught your eye, be sure to pin this post for later!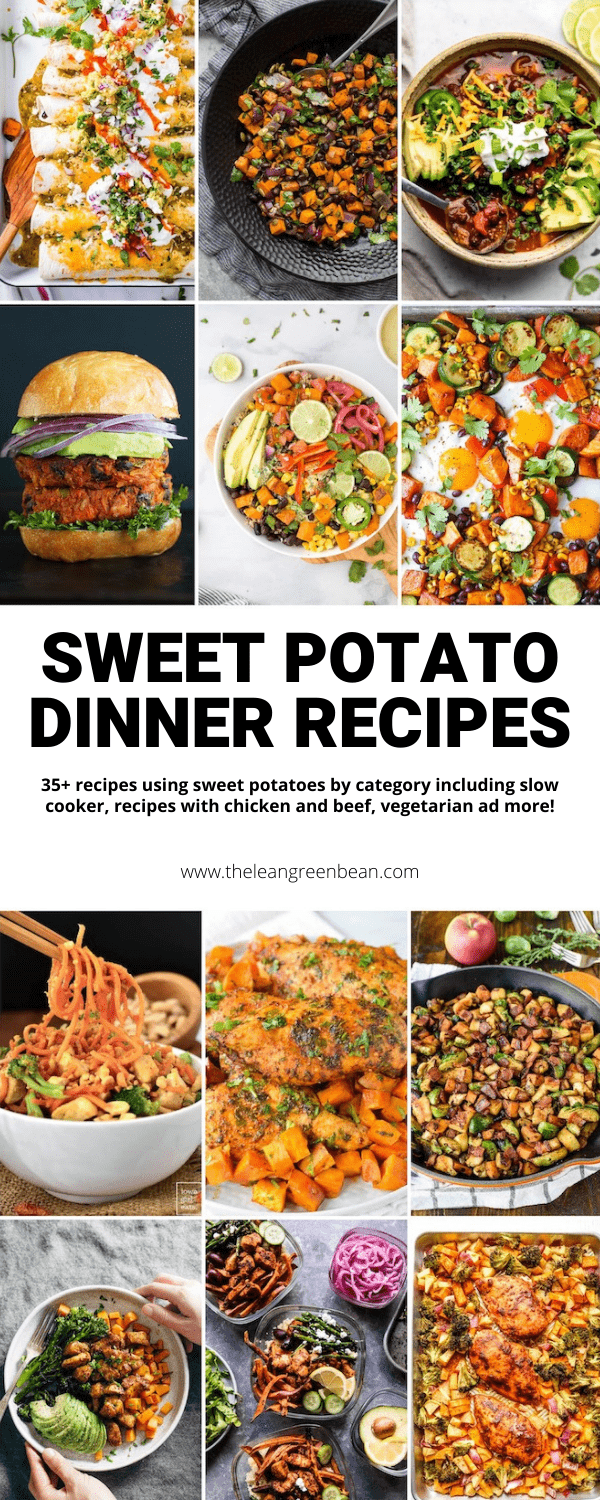 Enjoy!
–Lindsay–
LEARN HOW FOOD AFFECTS YOUR BODY.
Get my free Table Talk email series where I share bite-sized nutrition information about carbs, protein, and fat, plus bonus information about snacks and sugar!