This Sweet Potato Chicken Chili can be made in the Instant Pot or slow cooker for an easy, healthy dinner. And the leftovers make the perfect packable lunch.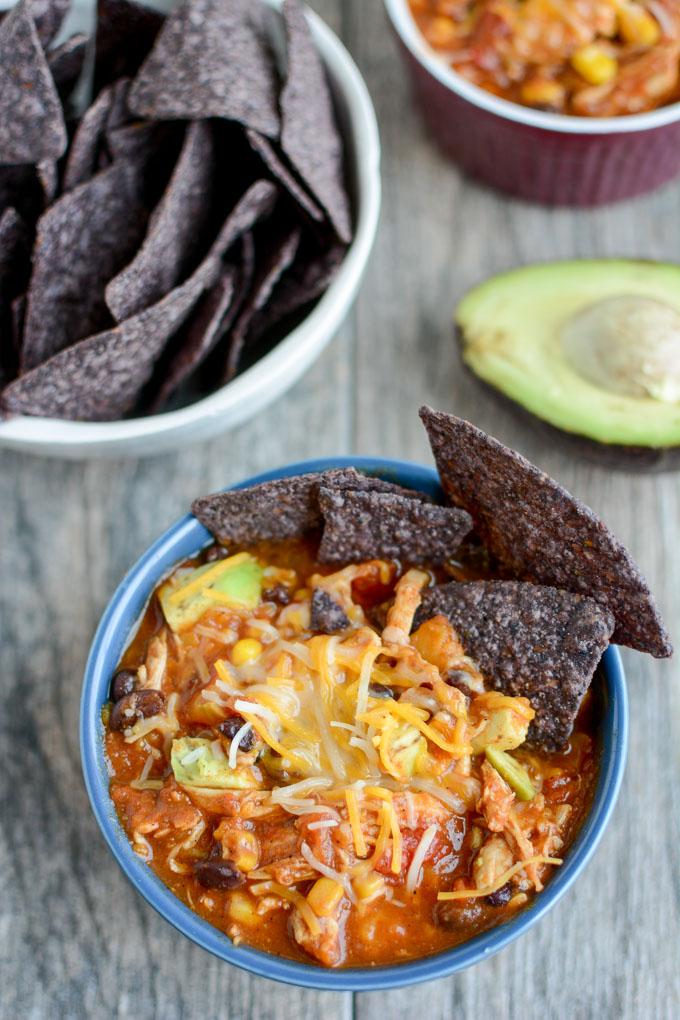 Hi friends!
Happy New Year! It feels like I kinda dropped off the face of the earth over the past couple of weeks but it's been so nice to take a little break, disconnect from social media, spend some time with family, etc. I hope you all had a wonderful end to the year!
And now we're back and ready to kick off 2018 with a bang! And by bang, I definitely don't mean diet. In fact, please skip those entirely. You're worth more than that. Instead, let's try making 2018 the year of self-love. The year where you become more comfortable with and confident in yourself. You deserve it.
So instead of counting calories, "earning your food" and punishing yourself with exercise, try counting your blessings, earning respect through your actions and rewarding yourself with the love you deserve.
You can start by unfollowing all the people on social media that are making you feel inferior, jealous, or bad about yourself in any way. Then you can flood your newsfeeds with people who are helping to spread positive messages about body kindness, self-love, intuitive eating, health at every size and more.
Let's make 2018 great together, shall we?
Sweet Potato Chicken Chili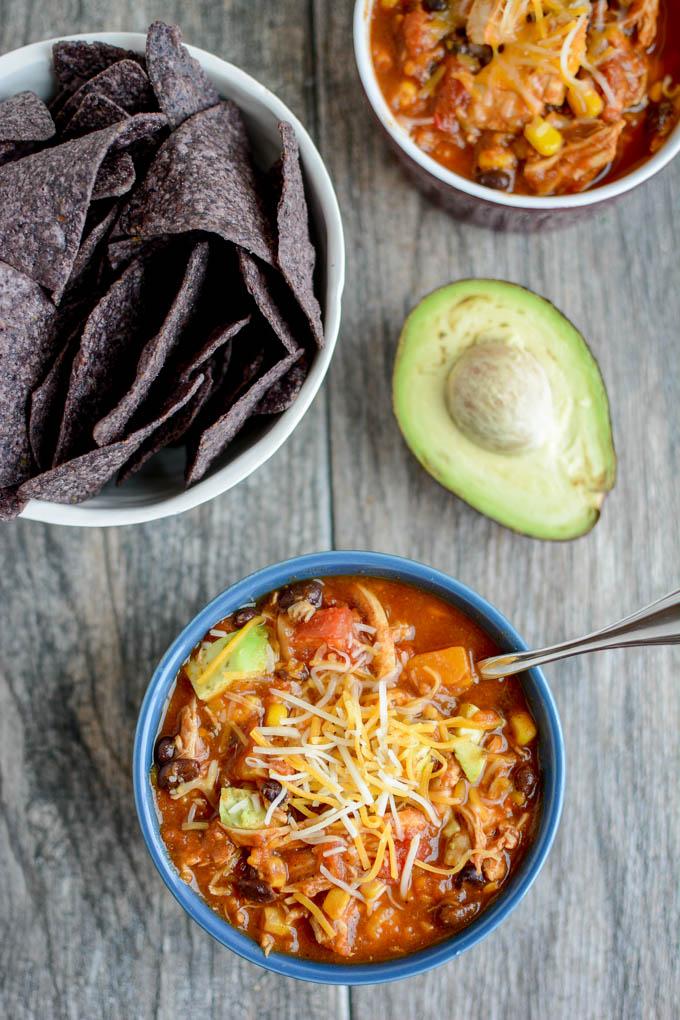 I'm going to do my part by continuing to share my life with you guys – the good, the bad and the ugly, to help combat all the unrealistic portrayals of spotless perfection that are all over social media. And I'm going to keep sharing the food we eat: both simple, easy recipes made with real food ingredients, as well as desserts and treats, because both are important.
So let's get back to this chili, shall we? I actually made this several weeks ago on a whim. Turns out it was so good that I immediately made a second batch to photograph and share with you guys. I've made it both in the Instant Pot and the slow cooker and it turns out great either way. The great thing about chili is that it's pretty hard to screw up. Like most soups, you basically just throw what you have on hand in a pot, add some seasonings and serve.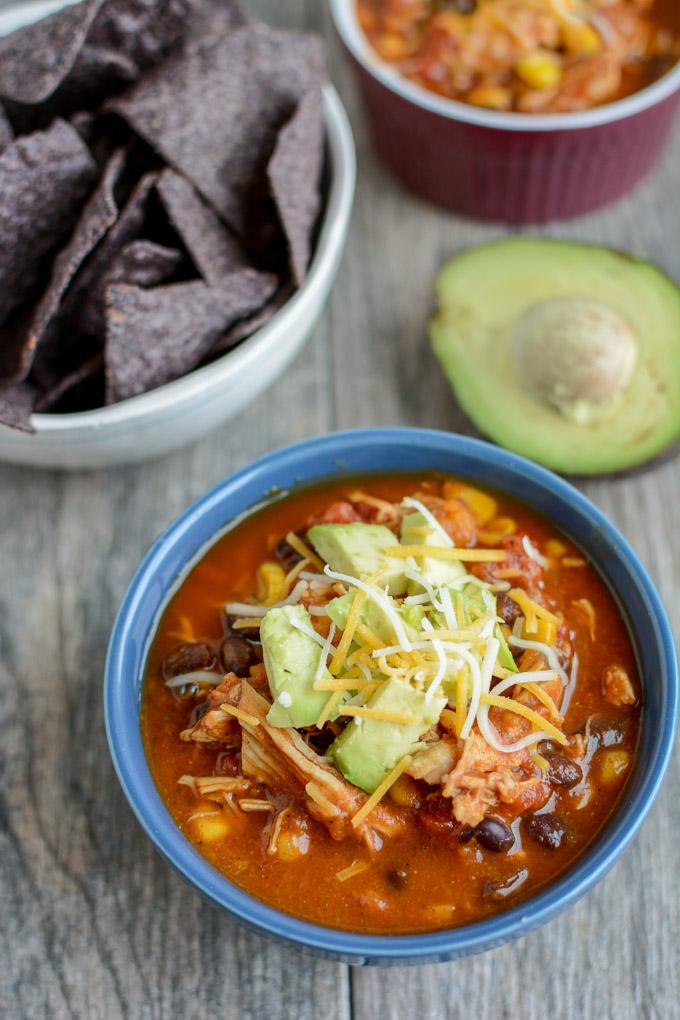 So here's how you make it:
Print
Sweet Potato Chicken Chili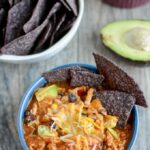 This Sweet Potato Chicken Chili can be made in the Instant Pot or slow cooker for an easy, healthy dinner. And the leftovers make the perfect packable lunch. 
Author:
Prep Time:

10 min

Cook Time:

12 min

Total Time:

22 minutes

Yield:

serves 4
Ingredients
1/2 cup diced onion
1.5 cups black beans (or one can drained)
2 cups diced sweet potato
1 cup frozen corn
2 cloves garlic, minced
1 tsp paprika
1 (14.5 oz) can no-salt-added diced tomatoes
2 Tbsp chili powder
1 tsp cayenne pepper, optional
1 pound boneless, skinless chicken breasts or thighs
1 cup chicken broth
optional toppings: chips, cheese, avocado
Instructions
Combine all ingredients (except optional toppings) in the instant pot or slow cooker.
Use the manual button on the instant pot to cook for 12 minutes. I usually let the pressure release naturally but if you're in a hurry you can do manual release. Or cook in the slow cooker for 4-6 hours on low.
Shred the chicken, add toppings and serve!
Pretty easy right?

Try this Sweet Potato Chicken Chili in the Instant Pot or slow cooker for dinner tonight!
Click To Tweet
Enjoy!
–Lindsay–