These Quick and Easy Vegetable Recipes are simple, healthy and kid-friendly as well! They're perfect dinner side dishes and a great way to add some extra veggies to your day.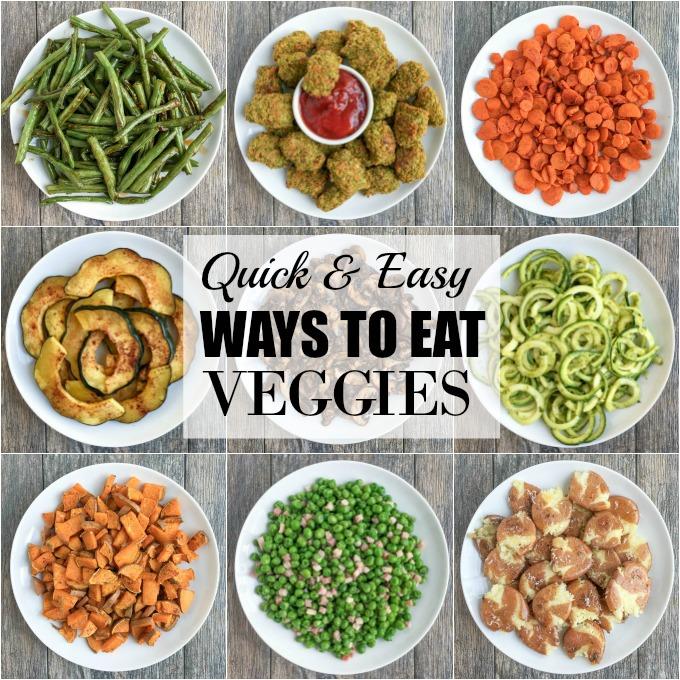 Hi friends!
If you follow me on social media you may have seen me working on this post over the past few weeks. I'm always on a quest to get Squish to eat more vegetables, but I've stepped up my game even more lately because Little Miss has entered the realm of solid foods as well.
After noticing I was falling into the habit of giving her a lot of fruit because most of it is soft and ready for her to eat, I decided I needed to be more proactive about prepping veggies to have on hand to give her at meals and snacks.
I've had some pretty good success with a lot of these flavor combinations – more so for her, Squish is still hit or miss….so I thought I'd share them with you guys. Don't be afraid to introduce new spices and flavors to your kiddos. It might surprise you what they like. Both my kids love roasted sweet potatoes with curry powder and the baby JAMS on Asian roasted green beans and paprika carrots.
So, here are 9 quick and easy ways to add veggies to your table. I buy fresh veggies weekly, but my freezer is also packed with frozen veggies! Most of these are ready in just 20 minutes or so in the oven or on the stove and can be made ahead of time and reheated. They don't really require recipes so i've just provided a short description/instructions for each one:
Easy Vegetable Recipes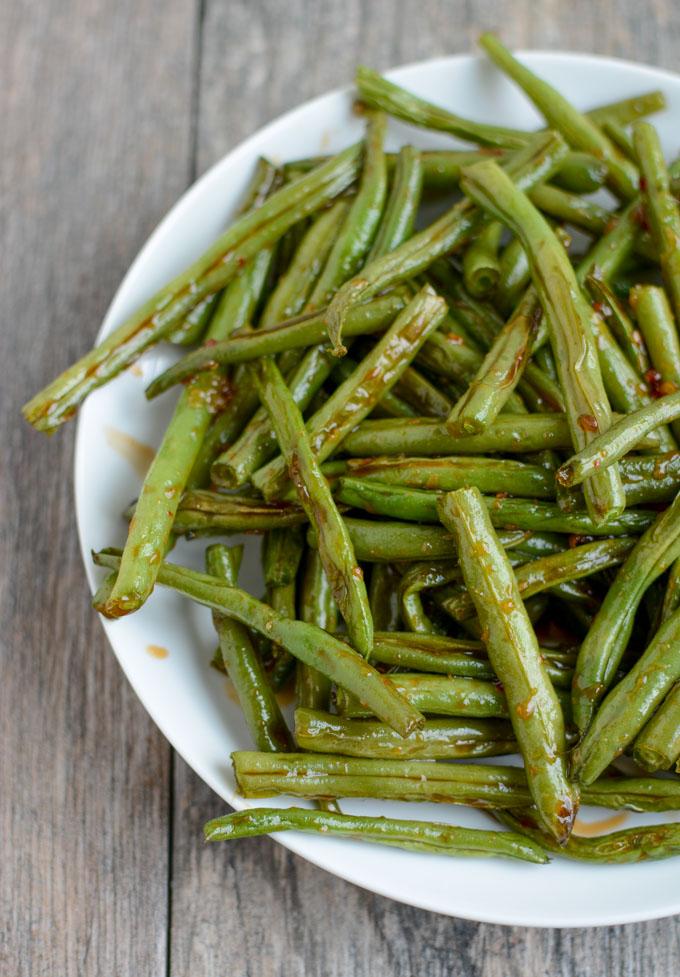 Asian Roasted Green Beans
Little Miss and I love these. If you're not a fan of just plain steamed green beans, try these with fresh green beans! I simply cut the ends off, toss in a little oil and roast at 400 degrees F on a foil-lined baking sheet for about 12 minutes, stirring once. Then drizzle with a little sweet thai chili sauce, some soy sauce and a bit of fresh ginger (or ginger paste) and mix well.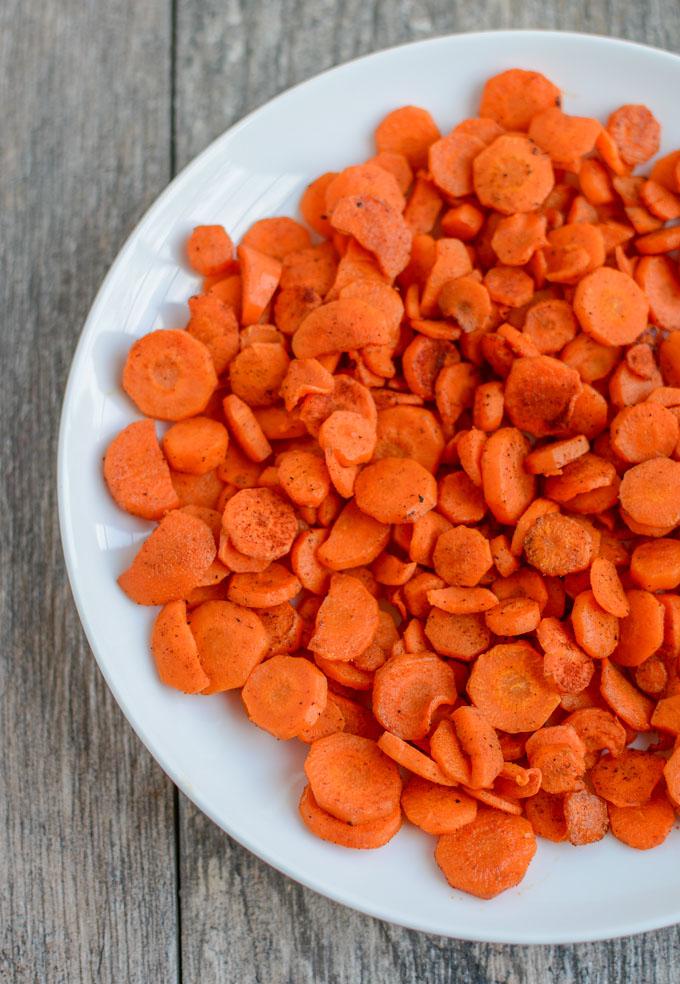 Paprika Carrots
I just peel some fresh carrots and thinly slice them, then toss with a little melted butter and sprinkle with paprika and roast on a foil-lined baking sheet at 400 degrees for about 15 minutes or until desired softness is reached, stirring occasionally. You could also use baby carrots for this – it'd be an easy way to keep all the slices similar sized. I slice mine pretty thin both so they cook quickly and are easy for the baby to eat but you could make them thicker and cook them longer. Also- don't like butter? Just drizzle with oil instead.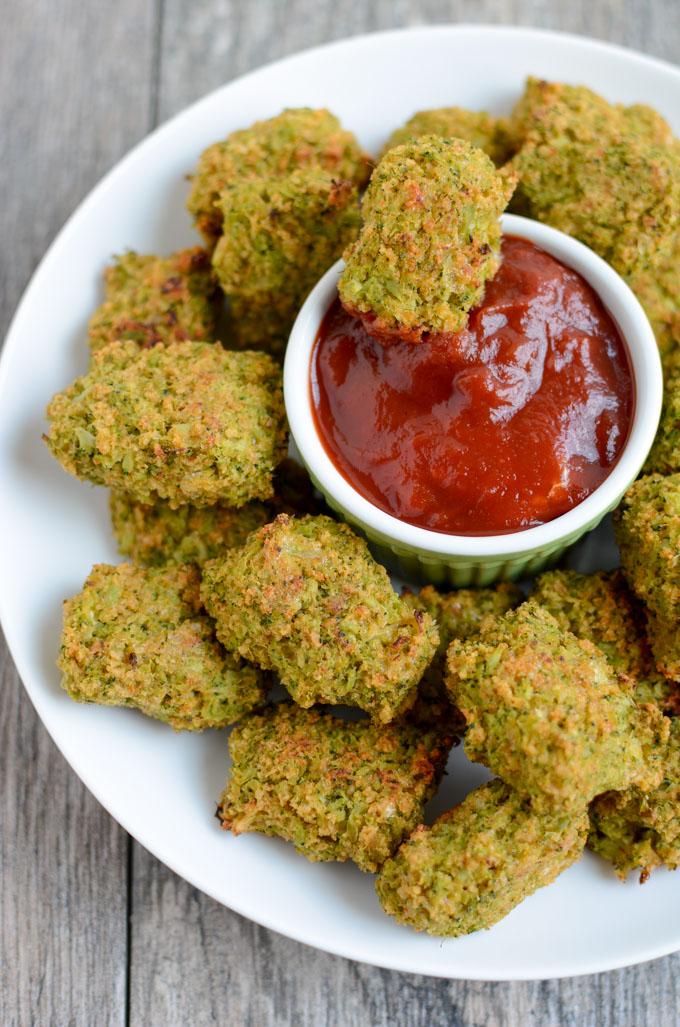 Broccoli Tots
Steam a bag of broccoli in the microwave. Drain excess water and add to food processor. Pulse until well chopped.  Add an egg, 3/4 cup breadcrumbs, 1/2 teaspoon paprika, 1/2 – 1 tsp garlic powder and 1/2 cup shredded cheese and process until combined. Form into tot shape, squeezing tightly. Place on a baking sheet lined with parchment paper and bake at 400 degrees F for 20 minutes, flipping once. Serve with ketchup. Make sure you sprinkle the seasonings around the whole food processor bowl when adding instead of just dumping all in one spot or you may get ALL the garlic powder in one tot like my husband was lucky enough to taste!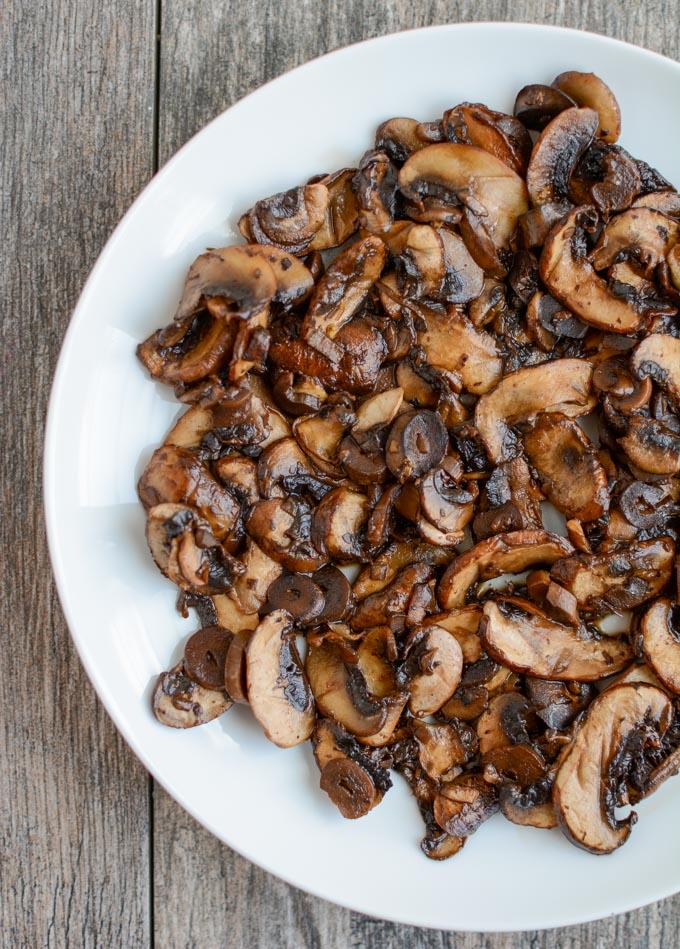 Balsamic Mushrooms
Thinly slice mushrooms and cook over low heat on the stovetop with a little oil until soft. Add a little balsamic vinegar, mix well and serve.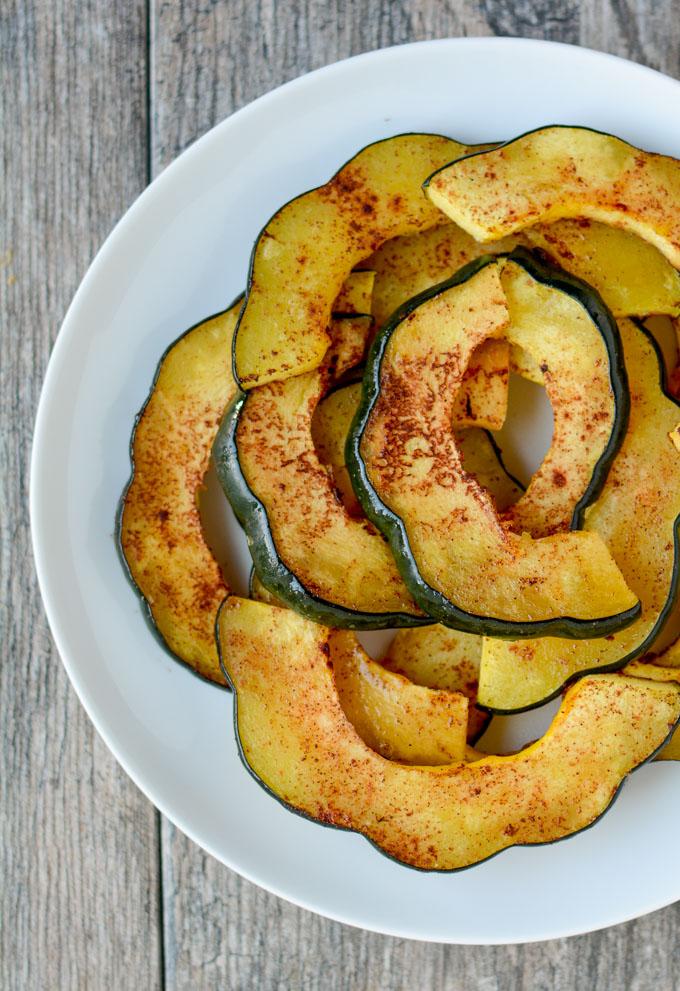 Maple Cinnamon Squash
Cut squash in half and remove seeds. I used acorn squash but most kinds would be fine. Cut into slices – I sliced mine into rings and then cut them in half. Place on a foil-lined baking sheet, brush both sides with maple syrup and sprinkle with cinnamon. Roast at 400 degrees F for 20 min or until soft, flipping once.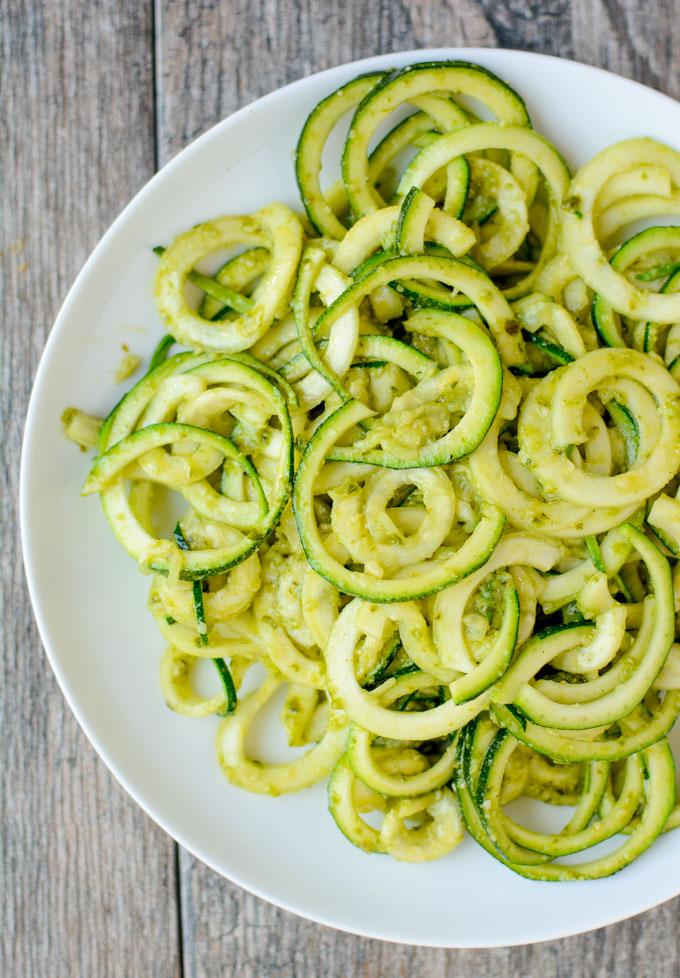 Pesto Zoodles
Saute zoodles over medium-high heat for 2-3 minutes. Add pesto and stir to combine. This is the only one the baby didn't seem to like.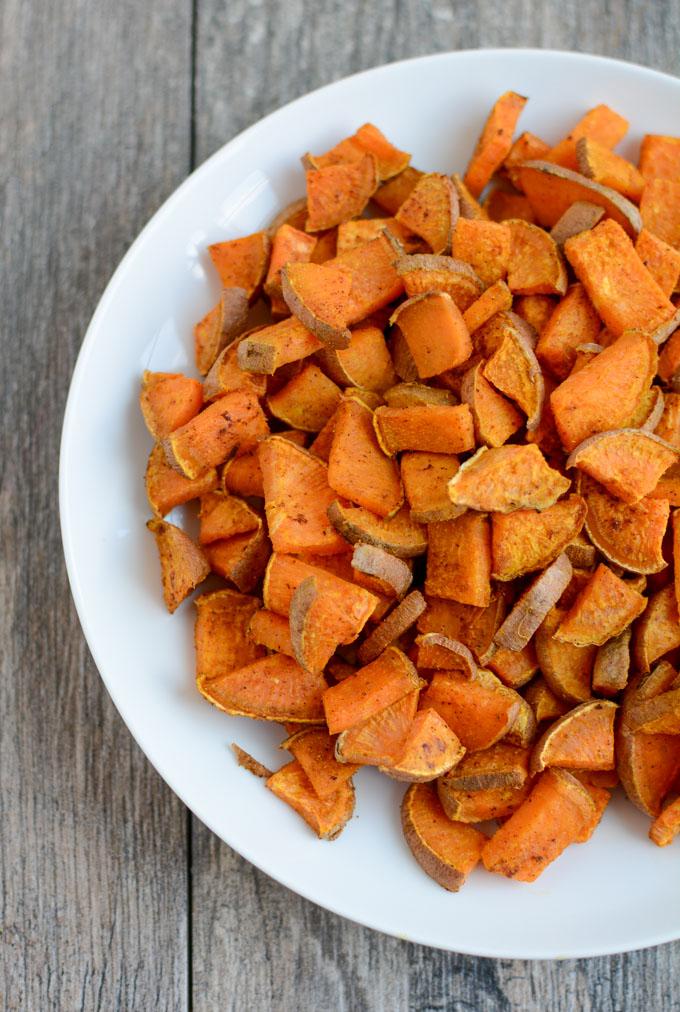 Curry Roasted Sweet Potatoes
Slice and dice a sweet potato. Place on a foil-lined baking sheet. Drizzle with oil (I usually use olive oil but coconut oil would be good for this flavor combo too!) and stir to coat. Sprinkle with curry powder, stir and roast at 425 degrees F for about 20 minutes, stirring a couple times.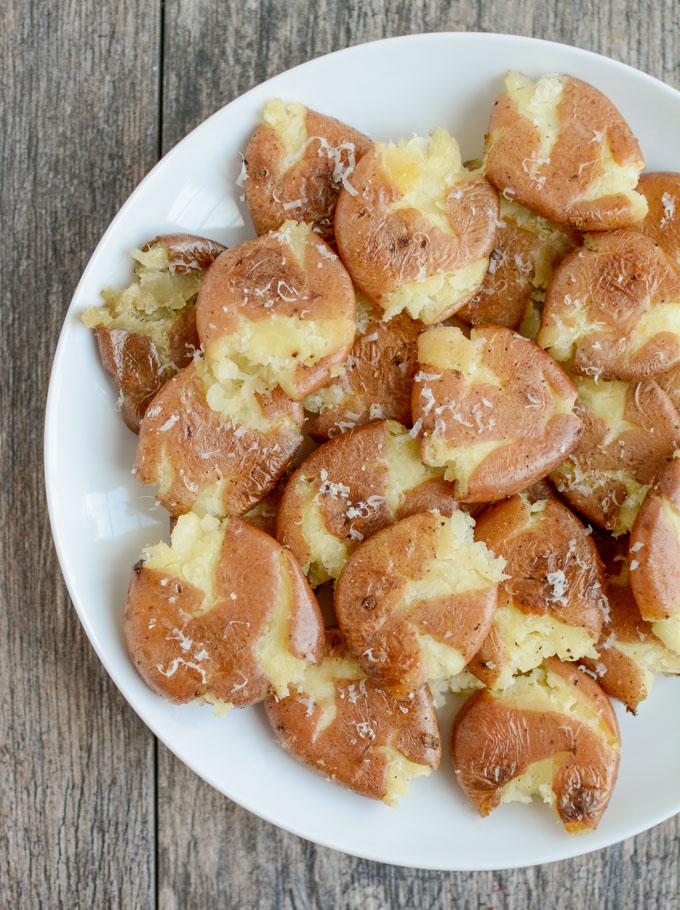 Parmesan Smashed Potatoes
Look for the smallest little round potatoes you can find. Place on a foil-lined baking sheet, drizzle with oil and toss to coat. Roast at 425 for 20 minutes. Using the bottom of a glass, smash each potato. Sprinkle with salt and pepper and parmesan cheese. Optional – add rosemary to the mix. Also optional- stick back under the broiler once smashed to get them crispier!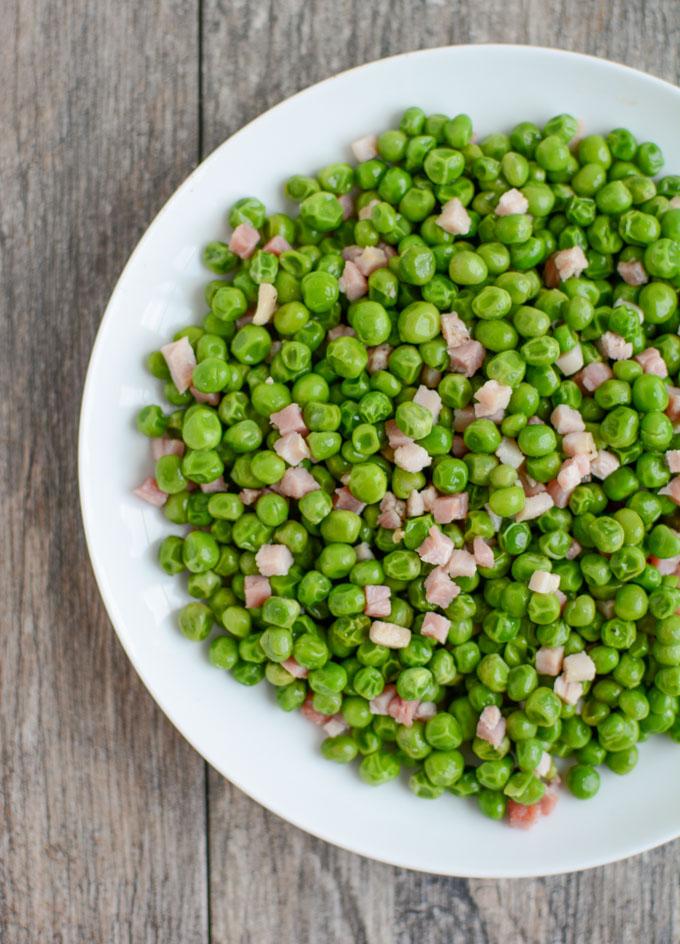 Peas with Pancetta
Saute diced pancetta and garlic in a pan. Steam peas in the microwave. Add peas to the pan, stir to combine and serve. Bacon would also work if you don't have pancetta!

[clickToTweet tweet="Try these Quick and Easy Vegetable Recipes with dinner tonight. Fast, simple and kid-friendly!" quote="Try these Quick and Easy Vegetable Recipes with dinner tonight. Fast, simple and kid-friendly!"]
Let's chat:
What's your favorite veggie side dish?
Enjoy!
–Lindsay–
LEARN HOW FOOD AFFECTS YOUR BODY.
Get my free Table Talk email series where I share bite-sized nutrition information about carbs, protein, and fat, plus bonus information about snacks and sugar!