No butter needed to make this Olive Oil Cheese Sauce. It's perfect for dipping chips, making macaroni and cheese or topping vegetables.
This post was sponsored by Pompeian. I was compensated for my time. All thoughts and opinions are my own.
Hi Friends!
I'm teaming up once again with my friends at Pompeian to share another quick & easy recipe with you! In case you didn't know, August is National Olive Oil Month. As a fun challenge this month, Pompeian is encouraging people to take the Pompeian Pledge and swap butter for olive oil in everyday recipes!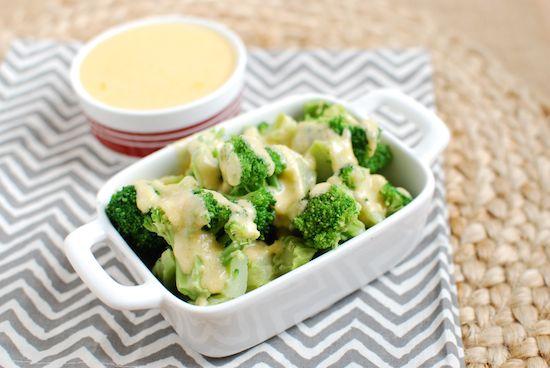 I do think butter can be part of a balanced diet and do use it frequently when cooking and baking, so at first I was unsure about this challenge. But I also believe that variety is key and think it's a great idea to use a variety of healthy fats while cooking and baking! So, I thought this month's challenge would be a fun way to push myself to use olive oil (another great, healthy fat) in a recipe where I'd typically use butter.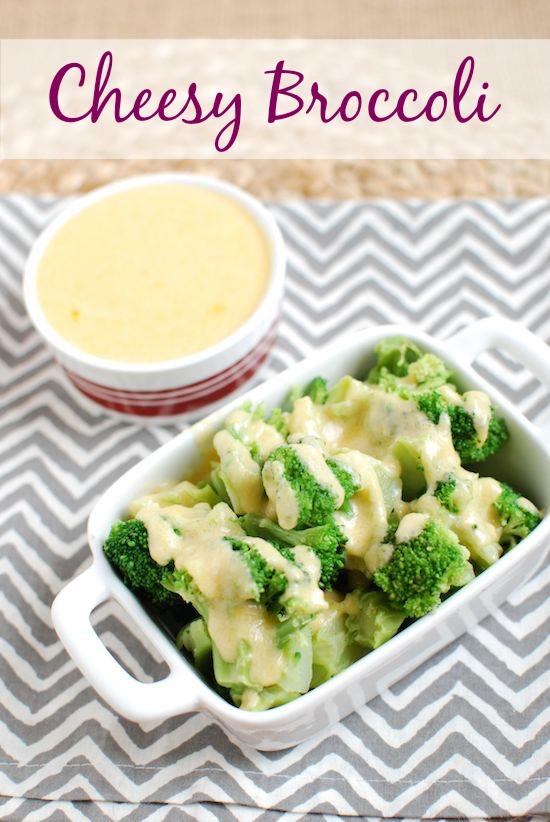 One of the places I always use butter is when creating a homemade cheese sauce. This time, I decided to try making one with olive oil! And, in an effort to expand my horizons beyond homemade mac and cheese, which I've been eating a lot of lately, I thought I'd try this new sauce drizzled over broccoli!
Here's how you make it:
Print
Cheesy Broccoli
A homemade cheese sauce made with olive oil instead of butter that's great for drizzling over veggies.
2 Tbsp

olive oil

11/2

Tsbp flour

1/2 tsp

garlic powder

1/2 tsp

onion powder

1 cup

milk (I used skim, 2% would also be good), room temperature

4 oz

cheese, grated (I used colby jack, cheddar would also be a good choice)
steamed broccoli or other veggies
Instructions
In a pan, heat olive oil over medium heat.
Stir in flour and mix until combined.
Slowly add milk, stirring constantly to avoid lumps.
Add cheese and spices and stir until melted.
Reduce heat and let sauce thicken.
Taste and adjust seasonings as needed.
Pour over steamed vegetables and serve immediately.
I noticed that the sauce is a bit grainer when using olive oil so it's best to make just before serving and serve immediately, not let it sit….but it tastes great and is the perfect way to add a little flavor to your favorite steamed veggies!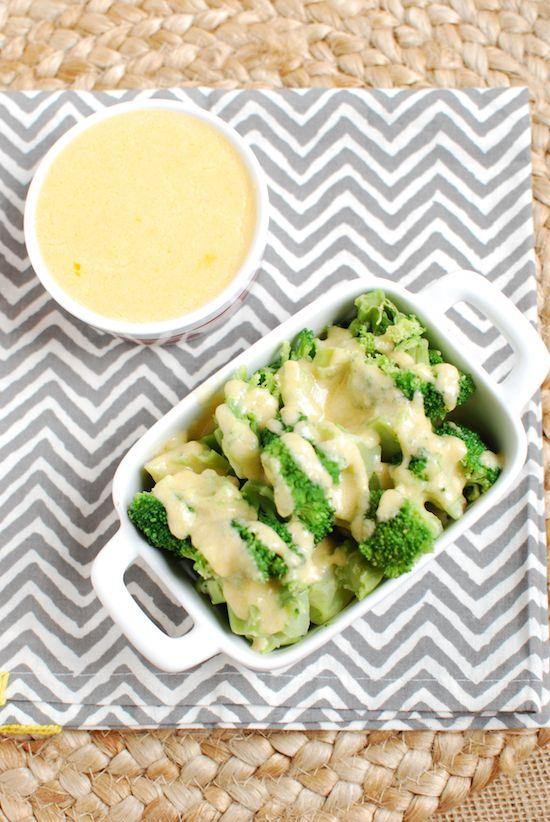 If you're interested in taking the Pompeian Pledge yourself for a chance to win prizes, visit their Facebook page and click the Pompeian Pledge tab at the top!
  At the top of the timeline, find instructions to pledge to switch from butter to olive oil in your recipes during the month of August, National Olive Oil month
  1,000 people who take the pledge will be randomly selected to win a coupon for a free bottle of Pompeian Extra Virgin Olive Oil, along with a free movie rental
  On Pompeian's Facebook timeline, they'll also be giving away movie prize packs throughout the month
Enjoy!
–Lindsay–
LEARN HOW FOOD AFFECTS YOUR BODY.
Get my free Table Talk email series where I share bite-sized nutrition information about carbs, protein, and fat, plus bonus information about snacks and sugar!