These Easy Banana Oat Bars are gluten-free, dairy-free, kid-friendly and make the perfect snack.  Grab the kids and try this recipe today!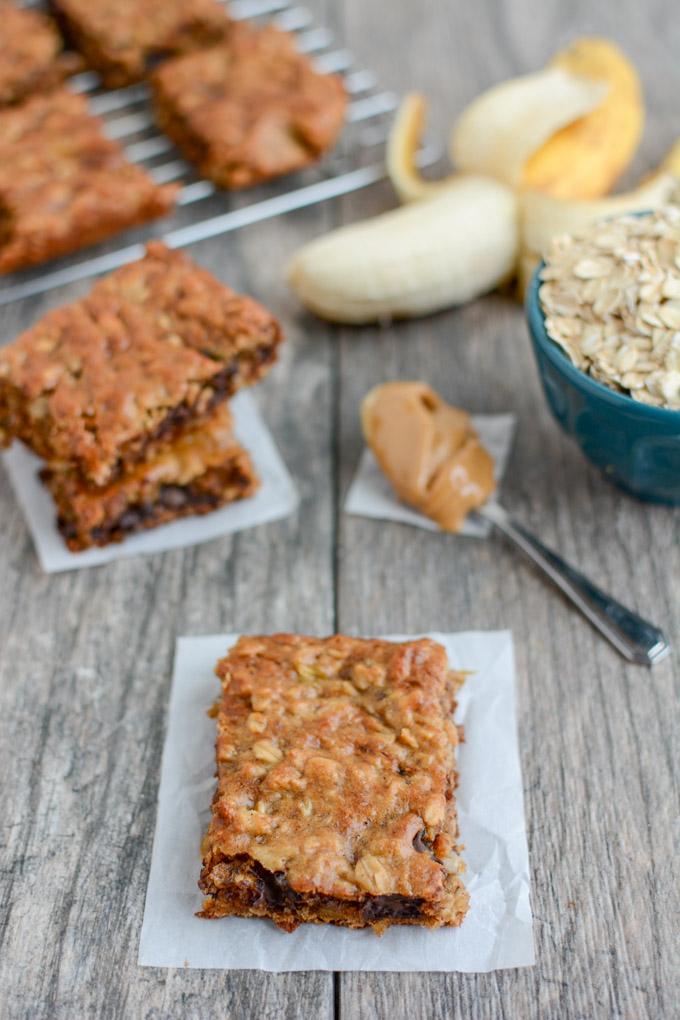 Hi friends!
One of my goals for 2017 is to encourage more of you to get into the kitchen with your kids. It's messy, imperfect and can take forever…but it's so worth it. You're teaching them practical skills, helping them build confidence and encouraging creativity!
Squish has been helping me in the kitchen for as long as I can remember. He's only 2 years old but he can do quite a lot as far as helping with basic recipes.
Last week I shared this video of us making my Green Bean Fries:
Do they look just like the ones I took pictures of for the blog post? No. Did I care? Not at all!
Yesterday we headed to the kitchen to make some banana oat bars. We actually make these fairly frequently because they're pretty forgiving. They don't require exact measurements and always taste good. Plus I always have ripe bananas on hand.
This time I made a little video of my kitchen assistant to share with you guys. And then by a stroke of good luck, both kids were sleeping at the same time for a little while in the afternoon, so I took advantage and snapped a few photos so I could share them with you on the blog!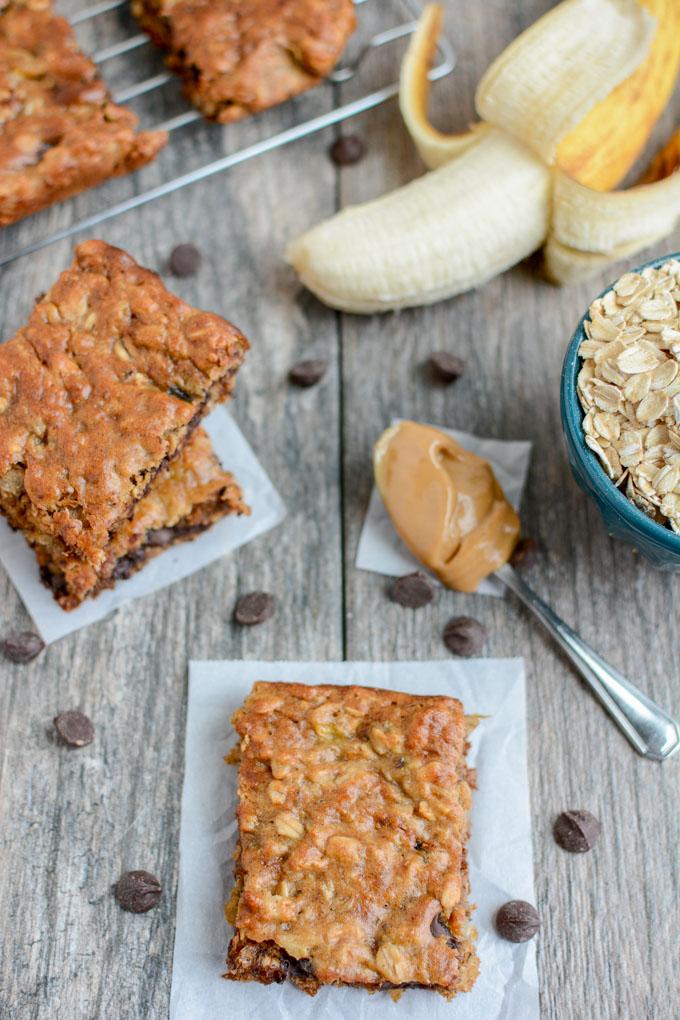 My hope is these posts and videos will encourage you guys to grab your kiddos, head to the kitchen and make some beautifully messy memories!
Here's the recipe:
Print
Easy Banana Oat Bars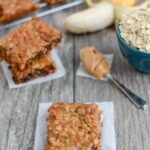 These Easy Banana Oat Bars are gluten-free, kid-friendly and make the perfect snack.
Prep Time:

5 minutes

Cook Time:

20 minutes

Total Time:

25 minutes

Yield:

8x8 or 9x9 pan
Ingredients
3 small ripe bananas
1 cup rolled oats
1/2 cup peanut butter
2-4 Tbsp maple syrup
1 egg
1/2 tsp baking soda
1 tsp vanilla
1 tsp cinnamon
1/4 cup chocolate chips
Instructions
Mash bananas in a bowl.
Add oats, peanut butter, maple syrup and egg and mix well.
Add remaining ingredients and stir until combined.
Pour into a 9×9 (or 8×8) baking sheet lined with parchment paper.
Bake at 375 for 20 minutes.
Let cool, cut and serve.
Super easy. Feel free to add a few more oats if your bananas are on the bigger side…mine were fairly small. Adjust the amount of maple syrup to your taste. If your bananas are super ripe, you could less. I used a 9×9 pan because that's what I had. The bars aren't super thick so and 8×8 pan might be better if you have one!

Try these Easy Banana Oat Bars for a snack today. Kid-friendly, gluten-free and delicious!
Click To Tweet
Let's chat:
Do your kids help you in the kitchen? What's your favorite thing to make?
Enjoy!
–Lindsay–