With just four main ingredients, these Sweet Potato Banana Bites are gluten-free, easy to make and they make a great snack for both kids and adults!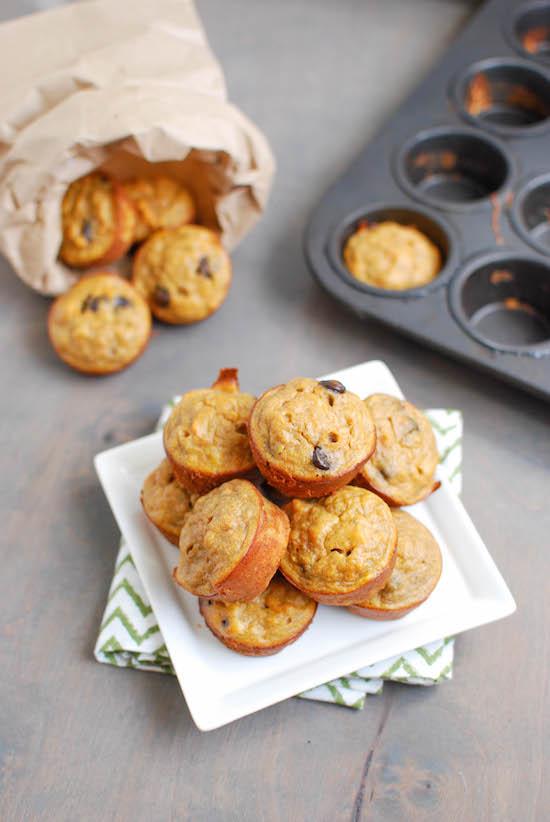 Hi Friends!
I know a lot of you have been waiting for this recipe…so I finally got my act together this weekend and took some pictures.
Sweet Potato Banana Bites

Plus, Squish and I made a video!
A few notes about these Sweet Potato Banana Bites:
They're not super sweet, but they're sweet enough for me!
They're gluten-free and dairy-free!
You can eat them for dessert, for an afternoon snack or before a workout
The recipe is very forgiving so your measurements don't have to be exact.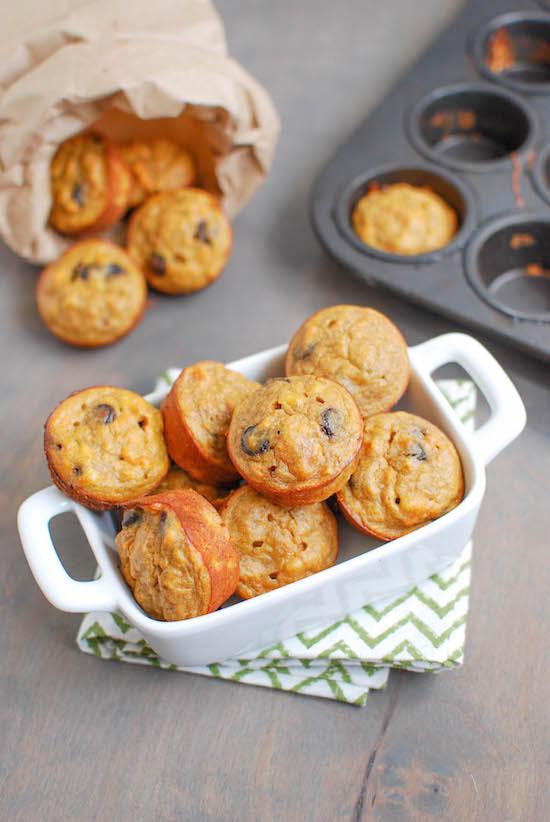 Here's how you make them:
Print
Sweet Potato Banana Bites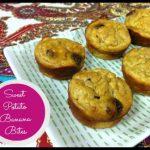 Made with just 4 main ingredients, these Sweet Potato Banana Bites are gluten-free and make a great snack!
Author:
Prep Time:

5 minutes

Cook Time:

20 minutes

Total Time:

25 minutes

Yield:

14
Ingredients
1/2 c cooked, mashed sweet potato (approx 1 medium)
1/2 cup mashed banana (approx 1 medium)
1/4 c nut butter
2 eggs
cinnamon, to taste
Optional mix-ins: dark chocolate chips, fruit, chia seeds, etc
Instructions
Smash the sweet potato and banana together in a small bowl.
Add the peanut butter, eggs and cinnamon & mix well.
Stir in any additional mix-ins and spoon into greased mini muffin tins.
Bake at 375 degrees for 18 minutes.
Notes
You could also try subbing another pureed fruit like applesauce in these. In my experience they're a bit less sweet but still good.[br][br]You can also add a splash of vanilla extract for more flavor if desired!
These were inspired by my girl Gabby's 2 ingredient sweet potato bites! I did a little experimenting because I wanted a version that would satisfy my sweet tooth for dessert (hence the chocolate chips). I had no idea whether or not the combination would work, and to be quite honest, when I first tasted them warm I didn't like them that much. I actually like them better cold, and I eat them straight out of the fridge…but some of you might prefer them warm. I was impressed how much they puffed up and resembled muffins even with no flour/baking soda/etc.
Feel free to customize by using your favorite nut butter. I've made them with peanut butter, almond butter and sunflower seed butter- all delicious. You can also mix-in things like chia seeds or fruit instead of chocolate chips- I love mixing in frozen blueberries or fresh cranberries!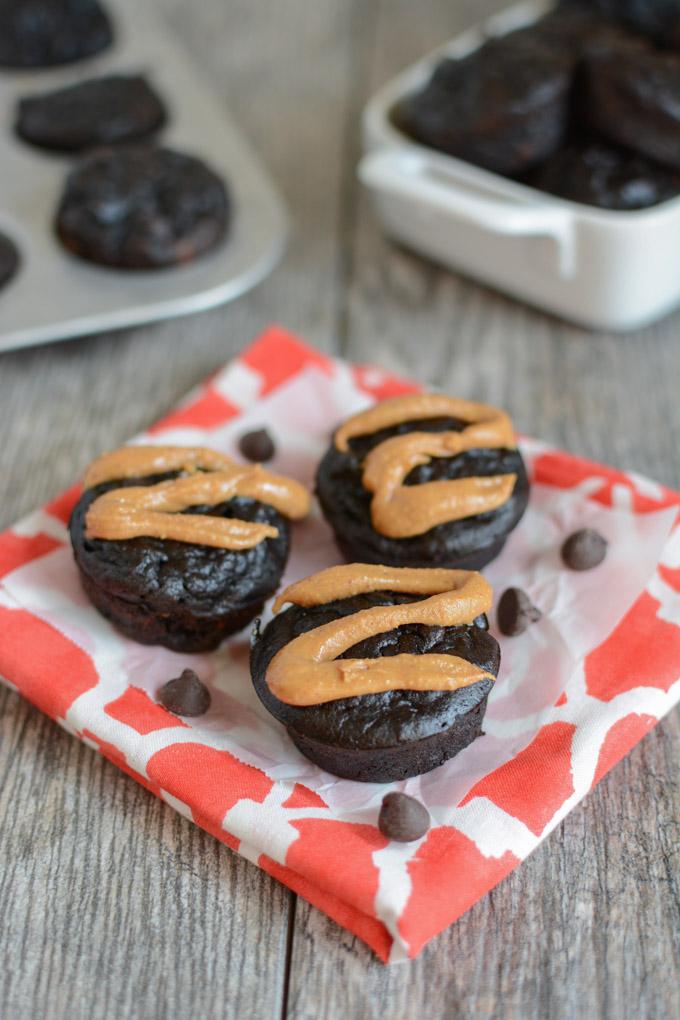 If you're looking for something like this that's a little bit sweeter, you should definitely try my Healthy Brownie Bites! With just two extra ingredients, I transformed my sweet potato bites into a healthy, bite-sized chocolate dessert!
Looking for more healthy snack ideas? Check out some of my favorites: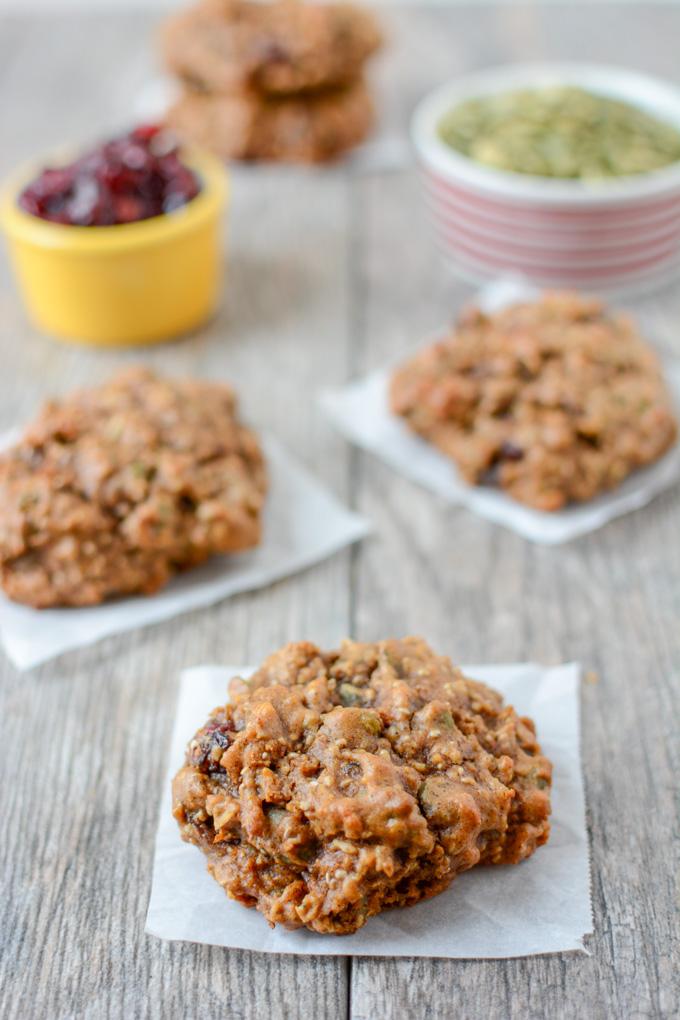 These bites are a staple in my weekly food prep routine because they make a great healthy snack for my son. If you liked this post, you'll love my ebook – The Ultimate Guide To Food Prep. It dives into even more detail about how to food prep, troubleshoots common problems and provides tons of tips to make it easier! Click the image below for more details!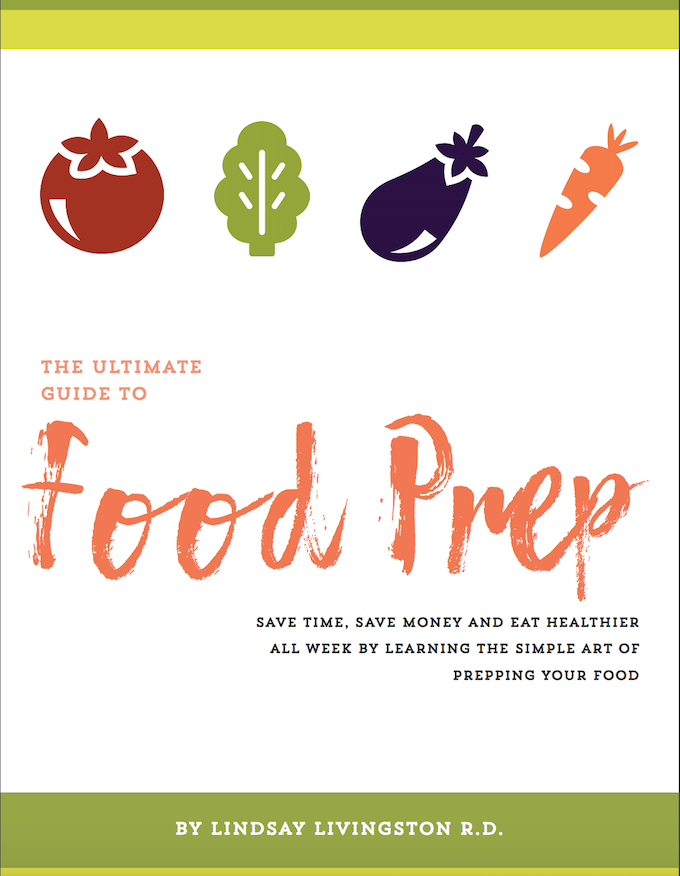 Enjoy!
–Lindsay–