I'm generally not a big fan of snack bars because of all the added sugar and processing that come along with them. BUT, I do occasionally eat them, especially if someone- like Sarah- sends them to me 🙂 Way back in April, Sarah sent me my very first Larabar. I was SUPER impressed by the short list of ingredients and how natural they were. I loved every bite.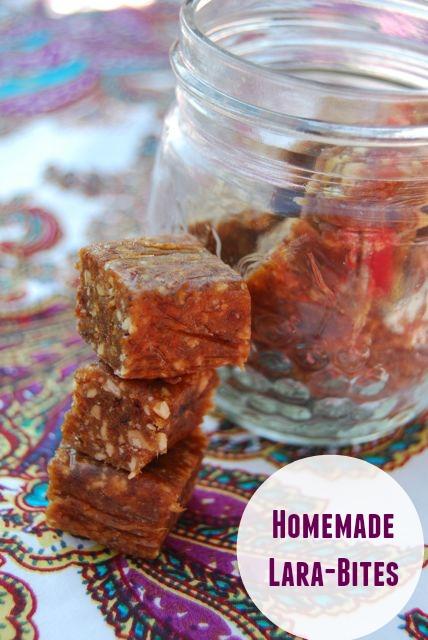 I thought, with an ingredient list that short, surely I can make these at home! But I never got around to buying dates…the key ingredient. So, when I found some Organic Medjool Dates when choosing my Swanson products, I immediately added them to my cart. To by honest, I don't really know anything about dates other than that I'm constantly getting them confused with figs in my mind 🙂
After doing some research to find the correct ratios, I found this great post and immediately zeroed in on the PB & J flavor.
Lara Bites
Prep Time: 5 min
Keywords: raw snack vegetarian healthy nuts raisins dates
Ingredients (15-20 bites)
1/3 c chopped dates
1/4 c raisins
1/4 c unsalted peanuts
Instructions
In your food processor, add the roughly chopped dates and raisins and process into a paste. Transfer to a bowl.
Add the peanuts to the food processor and process until well chopped. Transfer to the bowl with the fruit.
Using your hands or a spatula, mix the two together.
Divide the mixture in half and place on two sections of plastic wrap.
Shape into bars, bites, balls…whatever shape your heart desires and store in the fridge
*This makes 2 bars or about 12 bites. You could easily double or triple the recipe.
Don't forget to remove the pit in the dates when you chop them up.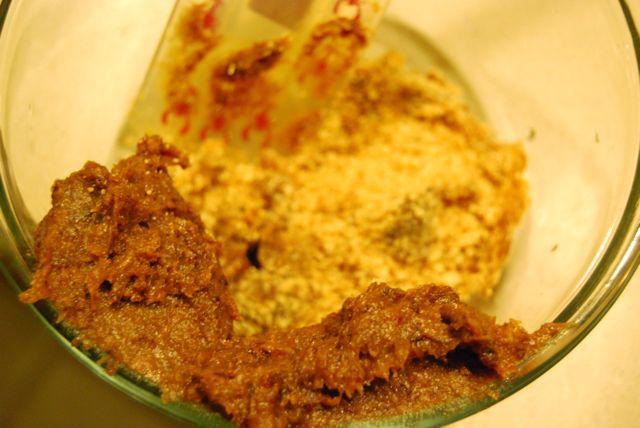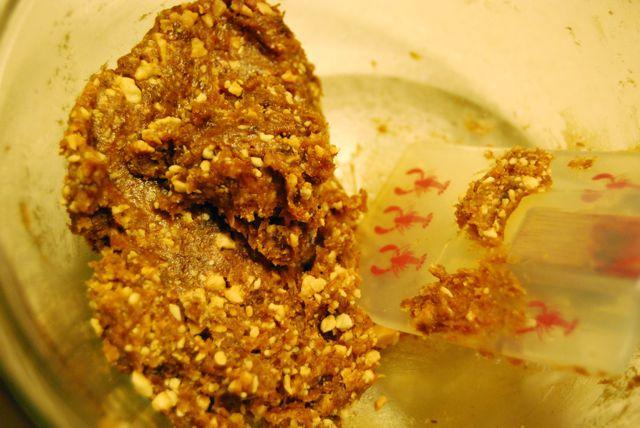 *Sorry for the terrible pictures. It was 11pm.
I shaped mine into thin logs and stuck them in the fridge overnight.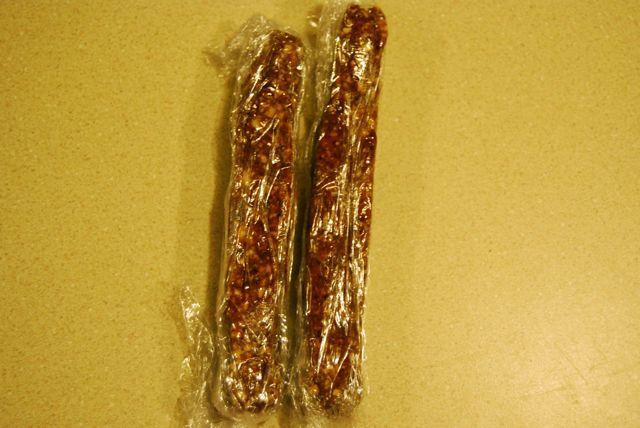 In the morning, I removed the saran wrap and cut them into bites!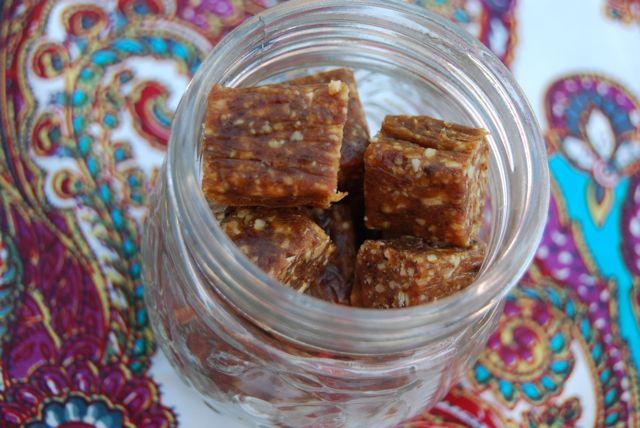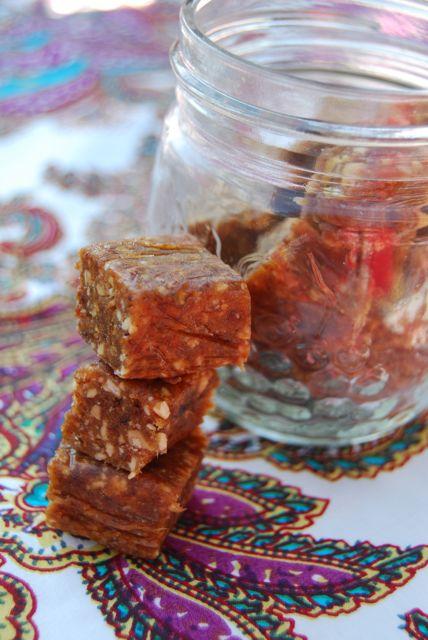 For more flavor combos, check out these ideas from Enlightened Cooking or these Key Lime balls from Jenn!
What's your favorite Larabar flavor? Have you ever made them at home?
Enjoy!
–Lindsay–
LEARN HOW FOOD AFFECTS YOUR BODY.
Get my free Table Talk email series where I share bite-sized nutrition information about carbs, protein, and fat, plus bonus information about snacks and sugar!