Try these Freezer Oatmeal Raisin Cookies for dessert. The cookie dough is also great to freeze as individual cookies and pop a few in the oven whenever a craving strikes!
Hi Friends!
Today seemed like a good day to talk about cookies. But then again, really what day isn't?! Ever since I mentioned in my 15 Creative Ways To Use Ice Cube Trays post that you could freeze cookie dough, I've been thinking about how I need to stock my freezer with some! So, I set out to create a recipe that would freeze well, giving me the option to make a batch, freeze the dough as individual cookies and then just pop a few out at a time and bake them!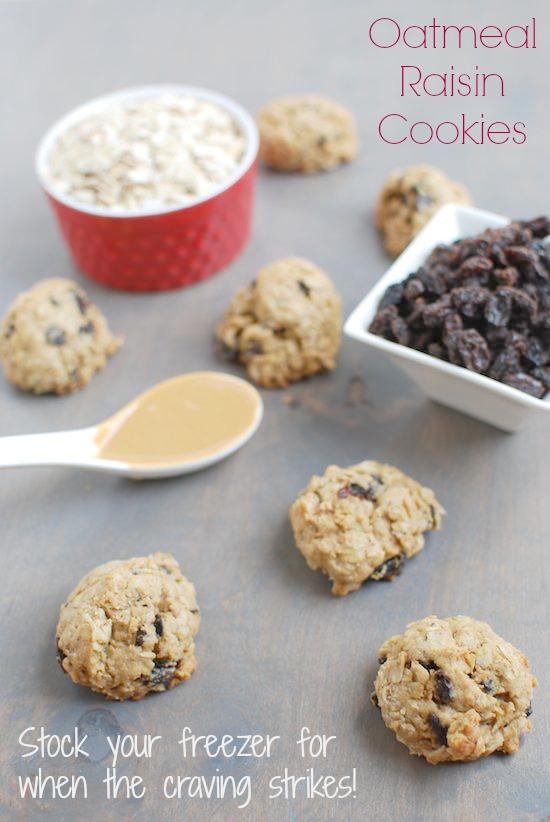 I decided to change things up from traditional chocolate chip and go the oatmeal raisin route. Funny story about these- I thought it would be kinda fun to make these slice and bake so I originally froze the dough in a log. But when I sliced a few off to bake, the oats looked really weird, kinda like worms…and I decided that was not the best option. See below: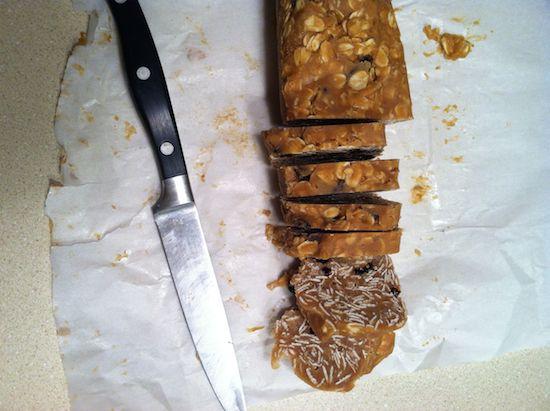 See what I mean? Gross. Anyways, to fix things I just let the dough thaw a bit, scooped into balls with a cookie scoop and tried them that way- perfection.
Here's the recipe:
Print
Freezer Oatmeal Raisin Cookies
A classic cookie recipe that's perfect for freezing as individual cookies and then baking a whole batch or just a few as needed!
6 Tbsp

butter, melted

1/2 cup

brown sugar

1/4 cup

nut butter

1

egg

1 tsp

vanilla extract

3/4 cup

white whole wheat flour

1.5 cup

rolled oats

1 tsp

baking soda

1 tsp

cinnamon

3/4 cup

raisins
Instructions
Preheat oven to 350 degrees.
Combine the butter, sugar, nut butter, egg and vanilla in a bowl and stir until well mixed.
Add the flour, oats, baking soda and cinnamon and stir until just combined.
Stir in the raisins.
Using a cooke scoop, or spoon, scoop onto cookie sheet (or plate) and freeze for at least 2 hours.
If cooking immediately, remove and bake at 350 degrees for 12-14 minutes. If you want slightly flatter cookies, flatten with a fork halfway through.
If freezing for later, place dough balls in a tupperware container and store in the freezer. When ready to bake, pull out however many you want and bake as directed above.
I chose to use a little less butter and add some peanut butter to mine. If you're not into nut butter, you could just skip that and add another 2 Tbsp of butter.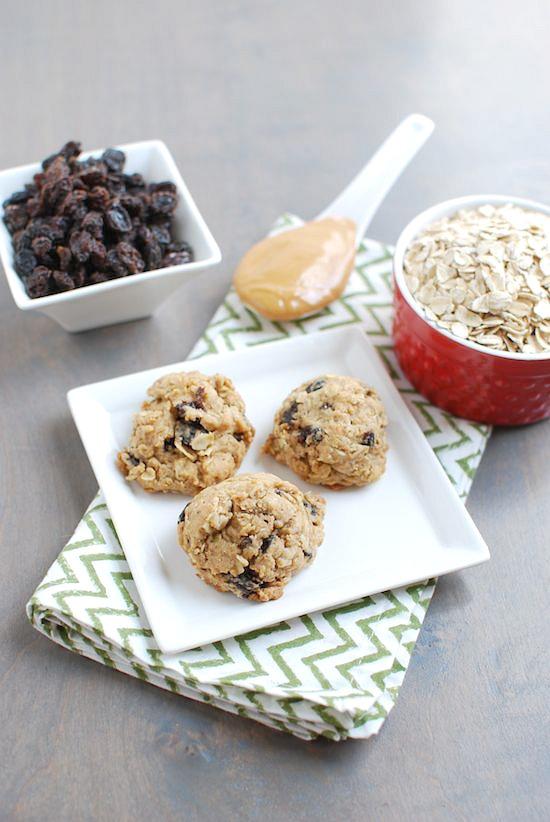 These are definitely going on my list of things to make to stock the freezer before baby bean arrives!
[Tweet "Freeze these Oatmeal Raisin Cookies from @leangrnbeanblog and bake when a craving hits!"]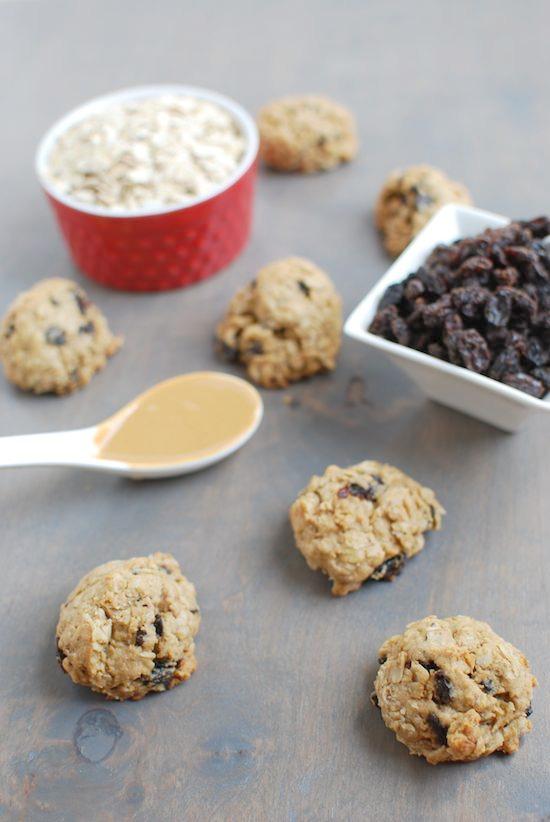 Excited to try these? Pin them for later so you don't forget!! Hope you enjoy them!
–Lindsay–
LEARN HOW FOOD AFFECTS YOUR BODY.
Get my free Table Talk email series where I share bite-sized nutrition information about carbs, protein, and fat, plus bonus information about snacks and sugar!